Ergonomics and Applied Psychosociology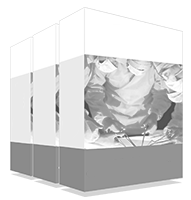 In a world where work environments are diverse and embody different types of risks, especially those that compromise the health of workers, it is vital for there to be a figure that guarantees the well-being of these people, whether physical or psychological. This figure can also assume leadership roles in occupational risk management, since this is a highly qualified field of specialization and is more highly valued in the most sensitive companies in this field. Thus, TECH has developed this course with which the professional can specialize in ergonomics and psychosociology to stand out with skills in the field of occupational risk prevention.
The world's largest school of business"
This Postgraduate Diploma is the ideal tool for the manager or professional, as it will allow him/her to prevent the occupational risks inherent to each position by implementing more ergonomic processes" 
Why Study at TECH?
TECH is the world's largest 100% online business school. We are an elite school of business. With a model of maximum academic demand. A world-class centre for intensive managerial skills training.
Our university is at the forefront of technology and we put all our resources at your disposal to help you achieve business success"       
TECH Technological University
| | |
| --- | --- |
| | Innovation |
We offer you an online learning model that combines the latest educational technology with the most rigorous teaching methods. A unique, internationally recognised method that will provide you with the keys to develop in a constantly evolving world, where every entrepreneur must be committed to innovation.  
"Microsoft Europe Success Story"  for integrating the innovative, interactive multi-video system into our programs. 
| | |
| --- | --- |
| | The highest standards |
Our admissions criteria are not economic. You don't need to make a large investment to study with us. However, to become a TECH graduate, we will push your intelligence and problem-solving skills to the limit. Our academic standards are very high...  
95% of TECH students successfully complete their studies.
| | |
| --- | --- |
| | Networking |
Professionals from all Spanish-speaking countries attend TECH, so you will be able to create a large network of contacts that will aid you in the future.
38.000 executives trained each year, 23 different nationalities.
| | |
| --- | --- |
| | Empowerment |
Grow hand in hand with the best, most prestigious and influential companies and professionals. We have developed strategic partnerships and a valuable network of contacts with major economic players both in Europe and America. 
+500 collaborative agreements with leading companies.
| | |
| --- | --- |
| | Talent |
Our program is a unique initiative to showcase your talent in the business world. An opportunity that will allow you to voice your concerns and share your business vision.  
Show the world your talents after completing this program. 
| | |
| --- | --- |
| | Multicultural Context  |
Share a unique experience with us. You will be studying in a multicultural context. In a program with a global vision, which will allow you to learn about the working methods in different parts of the world, gathering the most innovative information that best suits your business idea.  
Our students represent more than 35 different nationalities.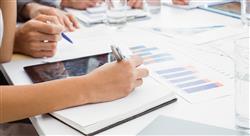 | | |
| --- | --- |
| | Learn with the best |
In the classroom, our teaching staff discuss how they have achieved success in their companies, working in a real, lively, and dynamic context. Teachers who are fully committed to offering you a quality specialization that will allow you to advance in your career and stand out in the business world.  
Teachers representing 20 different nationalities. 
At TECH we strive for excellence and, to this end, we boast a series of characteristics that make us unique:   
| | |
| --- | --- |
| | Analysis |
We explore your critical side, your ability to question things, your problem-solving skills, as well as your interpersonal skills.   
| | |
| --- | --- |
| | Academic Excellence |
We offer you the best online learning methodology. We combine the Re-learning method (the most internationally recognized postgraduate learning methodology) with Harvard Business School's case studies. A complex balance of traditional and state-of-the-art methods, within the most demanding academic framework. 
| | |
| --- | --- |
| | Economy of Scale |
We are the biggest. TECH currently boasts a portfolio of more than 7,000 university postgraduate programs. And in today's new economy, volume + technology = a ground-breaking price. This way, we ensure that studying is not as expensive for you as it would be at another university.
At TECH you will have access to Harvard Business School case studies"
The Postgraduate Diploma in Ergonomics and Applied Psychosociology is a tailor-made program, with a completely online format that allows students to adapt all the didactic material to their own pace and interests.
A program that takes place over 6 months and in which students will learn everything they need about psychosociology applied to occupational risk prevention, with a view to increasing their chances of professional improvement in this field. 
You will be the one to instruct the companies in occupational risk prevention with ergonomic and advanced psychosociology techniques" 
Syllabus
The Postgraduate Diploma in Ergonomics and Applied Psychosociology of TECH Technological University is a program of great depth, with a strong emphasis on the importance of materials and ergonomic methodology in the prevention of occupational hazards. 
The content of the Postgraduate Diploma in Ergonomics and Applied Psychosociology is designed so that the professional has at his disposal all the most useful methods and tools, updated to the current market, in the field of applied psychosociology and fundamentals of ergonomics in occupational risk prevention. 
In this sense, students will study the sources of labor law, where the necessary notions and knowledge to be taken into account in the Prevention of Occupational Risks are found. In addition, they will learn about the Social Security system, where possible occupational diseases and work accidents are established. In this regard, we will also delve into the different situations of permanent disability and their classification. 
On the other hand, during the degree, the main techniques of occupational risk prevention, as well as other actions in this field, will also be studied in depth. In this way, the student will be fully capable of planning the warning of these hazards in a safer and more effective way. 
This Postgraduate Diploma takes place over 6 months and is taught entirely online:
Módulo 1. The Right to Work and the Prevention of Occupational Hazards
Módulo 2. Legal, Technical and Management Bases in the Prevention of Occupational Hazards 
Módulo 3. Corporate Social Liability
Módulo 4. Techniques for the Prevention of Occupational Hazards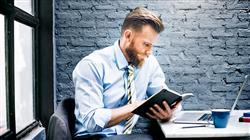 Where, when, and how it is taught?
TECH offers you the possibility of taking this program completely online. Throughout the 6 months of training, you will be able to access all the contents of this program at any time, allowing you to self-manage your study time. 
Module 1. The Right to Work and the Prevention of Occupational Hazards
1.1. Sources of Labor Law. The Identity of Labor Law  
1.1.1. Concept and List of Sources  
1.1.2. The Laws  
1.1.3. The Regulations  
1.1.4. Collective Bargaining Agreements  
1.2. Regulatory System of Labor Law  
1.2.1. Labour Laws  
1.2.2. Applying Labor Laws  
1.2.3. Enforcement Bodies  
1.3. International and Community Laws  
1.3.1. International Labor Laws  
1.3.2. Principles of International Labor Law  
1.3.3. The International Labor Organization  
1.3.4. ILO Recommendations  
1.4. Labor Relationships System 
1.4.1. Basic Labor Relationships  
1.4.2. Worker Representation in the Company  
1.4.3. Social Security Relationships  
1.5. The General Social Security System 
1.5.1. Social Security Identity  
1.5.2. The Spanish Social Security System  
1.5.3. Duties and Responsibilities to Obtain Benefits  
1.6. The Protective Action of Social Security  
1.6.1. Occupational and Common Contingencies: Occupational Accident and Professional Disease  
1.6.2. Benefits: Legal Regime  
1.6.3. Health Care  
1.6.4. Temporary Disability and Permanent Disability  
1.7. The Vicissitudes of the Labor Relationship  
1.7.1. Introduction  
1.7.2. Geographic Mobility  
1.7.3. Functional Mobility  
1.7.4. Leaves of Absence, Substitutions and Suspension of Employment Contracts  
1.8. Termination of the Labor Relationship  
1.8.1. Introduction  
1.8.2. Ways of Terminating Labor Relationships  
1.8.3. Effects of Terminating a Labor Relationship  
1.9. Special Labor Relationships  
1.9.1. Introduction  
1.9.2. Special Working Relationships  
1.9.3. Types of Special Working Relationships 
1.10. Labor Relations in Conflict  
1.10.1. Introduction  
1.10.2. Labor Disputes  
1.10.3. Out-of-Court Dispute Resolution Procedures  
1.10.4. Judicial Dispute Resolution Procedures 
Module 2. Legal, Technical and Management Bases in the Prevention of Occupational Hazards
2.1. Health and Work. Terminology
2.1.1. Health and Work  
2.1.2. Labor Risk Factors  
2.1.3. Security and Hygiene at Work in Spanish Legislation  
2.1.3.1. The Technician and Health and Safety at Work  
2.2. Legislation on Occupational Hazard Prevention. Responsibilities and Sanctions  
2.2.1. Legislation on Occupational Hazard Prevention and Sanctions  
2.2.2. Responsibilities of the Employer  
2.2.2.1. Responsibilities of the Employee  
2.3. The Prevention of Occupational Hazards in the Company: the Employer who Owes Security  
2.3.1. Corporate Obligations on the Issue of Prevention  
2.3.2. Security Obligation: its Basis  
2.3.3. The Legal Nature of the Obligation  
2.3.3.1. Essential Characteristics of the Security Obligation  
2.4. Specific Obligations of the Employer  
2.4.1. The Integration of Prevention in the Company The Prevention Plan  
2.4.2. Risk Evaluation  
2.4.3. Planning Preventive Activity  
2.4.4. Documentation, Information and Training on the Issue of Prevention  
2.4.5. Monitoring Health  
2.5. Use of Work Equipment and Personal Protective Equipment. Obligations of Manufacturers, Importers, Suppliers and Workers  
2.5.1. Corporate Obligations in Relation to Work Equipment  
2.5.2. Corporate Obligations in Relation to Personal Protective Equipment   
2.5.3. Obligations of Manufacturers, Importers and Suppliers  
2.5.4. The Worker as the Holder of Rights and Duties in Preventive Matters  
2.6. Organizing Preventive Activity in the Company: Prevention Services  
2.6.1. Spanish Royal Decree 39/1997, of January 17 and Its Corresponding Amendment  
2.6.2. Ways of Organizing Preventive Activity in the Company  
2.6.3. Assigning Employees  
2.6.4. The Prevention Service  
2.7. Participation and Representation of Workers in the Field of OHP   
2.7.1. Specific Representatives  
2.7.2. Prevention Delegates  
2.7.3. The Committee for Security and Health at Work  
2.8. Liabilities for Breaching Preventive Regulation  
2.8.1. Types of Liabilities for Breaching Preventive Regulation  
2.8.2. The Sanctioning Procedure  
2.8.3. Fines  
2.8.4. The Non Bis In Idem Principle  
2.8.5. Criminal Liability  
2.9. Reference to the Construction Sector  
2.9.1. Introduction  
2.9.2. Activity Coordination  
2.9.3. Outsourcing  
2.10. Protection of Minors and Temporary Workers or Workers Hired Through Temporary Employment Agencies  
2.10.1. Introduction  
2.10.2. Protection of Temporary or Fixed-Term Workers  
2.10.3. Safety and Health Protection in Temporary Employment Agencies  
Module 3. Corporate Social Liability 
3.1. Concepts and Foundations of Corporate Social Liability  
3.1.1. Introduction  
3.1.2. Definition of Corporate Social Liability  
3.1.3. Foundation  
3.2. History and Evolution of CSL  
3.2.1. Introduction  
3.2.2. Mandatory Phase  
3.2.3. Political Phase  
3.2.4. Socially Responsible Phase  
3.3. Business ethics  
3.3.1. Introduction  
3.3.2. Distinction Between Law Enforcement and Business Ethics  
3.3.3. Profitability of Business Ethics  
3.4. CSL Perspectives  
3.4.1. Introduction  
3.4.2. Types of Perspectives  
3.4.3. CSR Guidelines  
3.5. Stakeholders in CSL  
3.5.1. Introduction  
3.5.2. Stakeholder Approaches  
3.5.3. Types of Stakeholders  
3.5.4. Interests of the Stakeholders  
3.6. Communication and Transparency for Building a Good Reputation  
3.6.1. Introduction  
3.6.2. Communication and Transparency Strategy  
3.6.3. Type of Information Derived from the Duty of Transparency  
3.7. Scopes of Action: Environmental and Social Levels. Environmental Rights  
3.7.1. Introduction  
3.7.2. Environmental Level  
3.7.3. Social Level  
3.7.4. Environmental Rights  
3.8. Sustainability Reporting and Measurement: Audits and Certification  
3.8.1. Introduction  
3.8.2. Measuring Sustainability  
3.8.3. Sustainability Reports  
3.8.4. Sustainability Certification  
3.9. Corporate Road Liability  
3.9.1. Introduction  
3.9.2. Good Governing  
3.9.3. Training Workers  
3.10. Social Accountability and Coordination of Corporate Activities  
3.10.1. Introduction  
3.10.2. Control of Contracts and Subcontracts  
3.10.3. SA8000 International Standard on Social Accountability
Module 4. Techniques for the Prevention of Occupational Hazards
4.1. Occupational Safety and Workplace Accidentability  
4.1.1. Definition of OHP Techniques 
4.1.2. Introduction fo Labor Accidentability  
4.1.3. Introduction to Professional Diseases  
4.2. Labor Accidentability: Analysis and Evaluation of Risks. Introduction to Safety and Health Inspections  
4.2.1. Definition From the Point of View of Safety and Medicine  
4.2.2. Causes of Accidents  
4.2.3. The Human Factor  
4.3. Medicine at Work  
4.3.1. Medicine at Work  
4.3.2. Preventive Techniques  
4.3.3. Introduction to Professional Diseases  
4.4. Industrial Hygiene. Concept, Functions and Terminology  
4.4.1. Introduction to Hygiene at Work  
4.4.2. Introduction to Environmental Factors  
4.4.3. Terminology Used in Hygiene at Work 
4.5. Ergonomics   
4.5.1. Introduction to Egonomics  
4.5.2. Basic Principles of Ergonomics  
4.5.3. Approach to the Types of Ergonomics  
4.6. Psychosociology Applied to Prevention. Introduction   
4.6.1. Introduction to Applied Psychosociology  
4.6.2. Psychosocial Factors  
4.6.3. Classification of Psychosocial Factors  
4.6.4. Consequences of Psychosocial Factors  
4.7. Prevention Organization and Management  
4.7.1. Introduction to the Prevention Organization and Management 
4.7.2. Plan  
4.7.3. Organization and Monitoring  
4.7.4. Business Associations in Health and Safety Matters  
4.8. Other Actions on the Issue of OHP  
4.8.1. Introduction  
4.8.2. Other Techniques on the Issue of OHP  
4.8.3. Training and Informing Workers  
4.8.4. Negotiation: Conflict Management  
4.9. Prevention Delegates  
4.9.1. Introduction  
4.9.2. Competencies of the Prevention Delegates  
4.9.3. Powers of the Prevention Delegates  
4.10. Company Committee  
4.10.1. Introduction  
4.10.2. Concept, Composition and Constitution  
4.10.3. Operating Regime  
4.10.4. Competencies and Powers