Branding & Naming. Brand Management in the Launching of New Products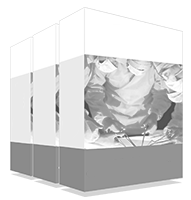 The launch of a new product is one of the most essential phases of a new product, since it is the key moment when the customer becomes aware of the commercial proposal. Good branding and naming are part of any successful strategy, because in order to penetrate the collective memory, you need a slogan that captures the viewer's attention and takes them to a more favorable place. Thanks to this TECH degree, the marketing professional will have all the keys to take on larger responsibilities when it comes to managing commercial projects. With good branding and naming, growth opportunities will follow at the same pace as the increase in professional performance.
The world's largest school of business"
You have a unique opportunity to excel in the field of business marketing. Don't hesitate and enrol now"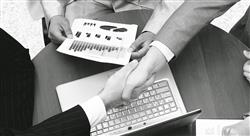 Why Study at TECH?
TECH is the world's largest 100% online business school. It is an elite business school, with a model based on the highest academic standards. A world-class centre for intensive managerial skills training.   
TECH is a university at the forefront of technology, and puts all its resources at the student's disposal to help them achieve entrepreneurial success"
At TECH Technological University
| | |
| --- | --- |
| | Innovation |
The university offers an online learning model that combines the latest educational technology with the most rigorous teaching methods. A unique method with the highest international recognition that will provide students with the keys to develop in a rapidly-evolving world, where innovation must be every entrepreneur's focus.
Microsoft Europe Success Story", for integrating the innovative, interactive multi-video system.  
| | |
| --- | --- |
| | The Highest Standards |
Admissions criteria at TECH are not economic. Students don't need to make a large investment to study at this university. However, in order to obtain a qualification from TECH, the student's intelligence and ability will be tested to their limits. The institution's academic standards are exceptionally high...  
95% of TECH students successfully complete their studies.
| | |
| --- | --- |
| | Networking |
Professionals from countries all over the world attend TECH, allowing students to establish a large network of contacts that may prove useful to them in the future.  
+100.000 executives trained each year, 200+ different nationalities.
| | |
| --- | --- |
| | Empowerment |
Students will grow hand in hand with the best companies and highly regarded and influential professionals. TECH has developed strategic partnerships and a valuable network of contacts with major economic players in 7 continents.  
+500 collaborative agreements with leading companies.
| | |
| --- | --- |
| | Talent |
This program is a unique initiative to allow students to showcase their talent in the business world. An opportunity that will allow them to voice their concerns and share their business vision. 
After completing this program, TECH helps students show the world their talent. 
| | |
| --- | --- |
| | Multicultural Context  |
While studying at TECH, students will enjoy a unique experience. Study in a multicultural context. In a program with a global vision, through which students can learn about the operating methods in different parts of the world, and gather the latest information that best adapts to their business idea. 
TECH students represent more than 200 different nationalities.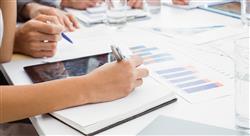 | | |
| --- | --- |
| | Learn with the best |
In the classroom, TECH teaching staff discuss how they have achieved success in their companies, working in a real, lively, and dynamic context. Teachers who are fully committed to offering a quality specialization that will allow students to advance in their career and stand out in the business world. 
Teachers representing 20 different nationalities. 
TECH strives for excellence and, to this end, boasts a series of characteristics that make this university unique:   
| | |
| --- | --- |
| | Analysis  |
TECH explores the student's critical side, their ability to question things, their problem-solving skills, as well as their interpersonal skills.  
| | |
| --- | --- |
| | Academic Excellence  |
TECH offers students the best online learning methodology. The university combines the Relearning methodology (the most internationally recognized postgraduate learning methodology) with Harvard Business School case studies. A complex balance of traditional and state-of-the-art methods, within the most demanding academic framework.   
| | |
| --- | --- |
| | Economy of Scale  |
TECH is the world's largest online university. It currently boasts a portfolio of more than 10,000 university postgraduate programs. And in today's new economy, volume + technology = a ground-breaking price. This way, TECH ensures that studying is not as expensive for students as it would be at another university.  
At TECH you will have access to Harvard Business School case studies"  
As Branding and Naming are two very important marketing disciplines, it is essential that the professional in this field receives a complete education on the subject. Thanks to TECH's highly qualified teaching staff, students will learn firsthand the essential managerial techniques of innovation, communication and strategy, which will surely lead them to a more prosperous working future. 
By enrolling today in TECH you are laying the foundation for what will be your future career advancement in the digital marketing world"   
Syllabus
The Postgraduate Certificate in Branding & Naming. Brand Management in the Launch of New Products develops the most important managerial and administrative competencies to lead projects of great relevance, which require highly capable managers. 
During the 100 hours of this training, the student has access to first class teaching material, full of details and practical examples that demonstrate the usefulness of all the theory learned. 
The teaching load is lightened by not needing a final project to complete the degree, while the continuous audiovisual support makes the study work much more manageable. 
A unique training that brings out the best in students, leading them to the marketing management positions they have always wanted. 
This Postgraduate Certificate takes place over 1 month and is divided into 6 modules:  
Module 1. Innovation Management 
Module 2. Managerial Skills 
Module 3. Corporate Communication, Brand Strategy and Reputation 
Module 4. Strategic Planning in Corporate Communication 
Module 5. Managing Aspects of Corporate Communication 
Module 6. Communication Strategy in the Digital World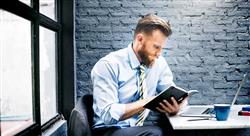 Where, When and How is it Taught?
TECH offers the possibility of taking this program completely online. Throughout the month of training, you will be able to access all the contents of this program at any time, allowing you to self-manage your study time.  
Module 1. Innovation Management  
1.1. Launch and Industrialization of New Products 
1.1.1. Design of New Products
1.1.2. Lean Design
1.1.3. Industrialisation of New Products
1.1.4. Manufacture and Assembly
Module 2. Managerial Skills  
2.1.    Personal Branding
2.1.1.    Strategies for Personal Brand Development
2.1.2.    Personal Branding Laws
2.1.3.    Tools for Creating Personal Brands
Module 3. Corporate Communication, Brand Strategy and Reputation  
3.1. Corporate Brand Strategy
3.1.1. Public Image and Stakeholders
3.1.2. Corporate Branding Strategy and Management
3.1.3. Corporate Communication Strategy in Line With Brand Identity
Module 4. Strategic Planning in Corporate Communication 
4.1. Creative Strategy Formulation
4.1.1. Explore Alternative Strategies
4.1.2. Counter briefing or Creative Briefing
4.1.3. Branding and Positioning
Module 5. Managing Aspects of Corporate Communication  
5.1. Branding & Naming
5.1.1. Brand Management and Coordination in Launching of New Products
5.1.2. Brand Repositioning
Module 6. Communication Strategy in the Digital World 
6.1. Digital Communication and Reputation
6.1.1. Online Reputation Report
6.1.2. Nettiquette  and Good Practices on Social Media
6.1.3. Branding and Networking 2.0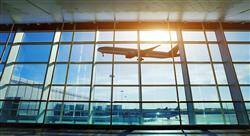 This is the opportunity you've been waiting for to take the definitive leap into marketing management. Specialize in Branding and Naming, managing the most sensitive part of the launching of new products"