MBA in HR Recruitment Expert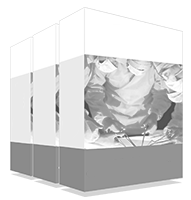 One of the main assets in all organizations is their human capital. For this reason, it is necessary that the personnel selection processes are carried out in an exhaustive manner, understanding, through the CV, interviews or other resources, what each candidate can contribute to the company. In addition, nowadays, recruitment processes that are carried out online are gaining more and more strength, so human resources managers must have the necessary expertise that allows them to easily understand, through various media, which professional profile should be selected for each position. This TECH program has been designed to help business professionals in a totally relevant area in companies, so that they can carry out selective processes adapted to the needs of the companies, with an international and more committed vision, attending to the social and cultural diversity of the employees.
The world's largest school of business"
Training that will elevate your skills to the highest professional level, with up-to-date information on the latest business techniques and approaches"
Why study at TECH?
TECH is the world's largest 100% online business school. It is an elite business school, with a model based on the highest academic standards. A world-class centre for intensive managerial skills training.   
TECH is a university at the forefront of technology, and puts all its resources at the student's disposal to help them achieve entrepreneurial success"     
At TECH Technological University
| | |
| --- | --- |
| | Innovation |
The university offers an online learning model that combines the latest educational technology with the most rigorous teaching methods. A unique method with the highest international recognition that will provide students with the keys to develop in a rapidly-evolving world, where innovation must be every entrepreneur's focus. 
"Microsoft Europe Success Story", for integrating the innovative, interactive multi-video system.  
| | |
| --- | --- |
| | The Highest Standards |
Admissions criteria at TECH are not economic. Students don't need to make a large investment to study at this university. However, in order to obtain a qualification from TECH, the student's intelligence and ability will be tested to their limits. The institution's academic standards are exceptionally high... 
95% of TECH students successfully complete their studies.
| | |
| --- | --- |
| | Networking |
Professionals from countries all over the world attend TECH, allowing students to establish a large network of contacts that may prove useful to them in the future.
100,000+ executives trained each year, 200+ different nationalities.
| | |
| --- | --- |
| | Empowerment |
Students will grow hand in hand with the best companies and highly regarded and influential professionals. TECH has developed strategic partnerships and a valuable network of contacts with major economic players in 7 continents.    
500+ collaborative agreements with leading companies.
| | |
| --- | --- |
| | Talent |
This program is a unique initiative to allow students to showcase their talent in the business world. An opportunity that will allow them to voice their concerns and share their business vision. 
After completing this program, TECH helps students show the world their talent. 
Show the world your talent after completing this program. 
| | |
| --- | --- |
| | Multicultural Context |
While studying at TECH, students will enjoy a unique experience. Study in a multicultural context. In a program with a global vision, through which students can learn about the operating methods in different parts of the world, and gather the latest information that best adapts to their business idea. 
TECH students represent more than 200 different nationalities.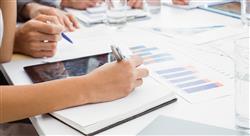 | | |
| --- | --- |
| | Learn with the best |
In the classroom, TECH's teaching staff discuss how they have achieved success in their companies, working in a real, lively, and dynamic context. Teachers who are fully committed to offering a quality specialization that will allow students to advance in their career and stand out in the business world. 
Teachers representing 20 different nationalities. 
TECH strives for excellence and, to this end, boasts a series of characteristics that make this university unique: 
| | |
| --- | --- |
| | Analysis  |
TECH explores the student's critical side, their ability to question things, their problem-solving skills, as well as their interpersonal skills.    
| | |
| --- | --- |
| | Academic Excellence |
TECH offers students the best online learning methodology. The university combines the Re-learning methodology (the most internationally recognized postgraduate learning methodology) with Harvard Business School case studies. A complex balance of traditional and state-of-the-art methods, within the most demanding academic framework.      
| | |
| --- | --- |
| | Economy of Scale |
TECH is the world's largest online university. It currently boasts a portfolio of more than 10,000 university postgraduate programs. And in today's new economy, volume + technology = a ground-breaking price. This way, TECH ensures that studying is not as expensive for students as it would be at another university.   
At TECH you will have access to Harvard Business School case studies" 
TECH has made available to its students a high-quality educational program, aimed at business professionals who wish to broaden their knowledge in human resources management, specifically in the field of personnel selection. In this way, students will find a very well-structured program that will help them to self-manage their study time in order to achieve a complete learning process adapted to their needs.  
Take a self-directed academic tour through the latest concepts and strategies for personnel selection"
Syllabus
This Advanced Master's Degree MBA in HR Recruitment Expert by TECH Technological University is an intensive program that prepares students to face challenges and business decisions both nationally and internationally. Its content is designed to promote the development of managerial skills that enable more rigorous decision-making in uncertain environments.
Throughout 3,000 hours of study, students will analyze a multitude of practical cases through individual work, achieving high quality learning that can be applied to their daily practice. It is, therefore, an authentic immersion in real business situations.
This program deals in depth with the main areas of the company and is designed for managers to understand personnel management from a strategic, international and innovative perspective.  
A plan designed for students, focused on their professional improvement and that prepares them to achieve excellence in the field of human resources management.
A program that understands your needs and those of your company through innovative content based on the latest trends, and supported by the best educational methodology and an exceptional faculty, which will provide you with the competencies to solve critical situations in a creative and efficient way.
This program takes place over 24 months and is divided into 19 modules: 
Module 1: Strategic HR Management
Module 2: HR Management and Administration Process
Module 3: Organizational Behavior
Module 4: Economic Management and Administration
Module 5: Executive Coaching
Module 6: Talent Management
Module 7: Strategic Communication
Module 8: Ethics and Corporate Social Responsibility 
Module 9: Transforming Human Resources in the Digital Era 
Module 10: Psychology of Work and Organizations
Module 11: People Management  
Module 12: Management and Management of In-Company Training 
Module 13: Strategic Management of Equality and Diversity in HR  
Module 14: Selection of People (I): Quantitative and Qualitative Methodologies 
Module 15: People Selection (II): Digital Era 
Module 16: Performance Management and Compensation Policy
Module 17: Management of Labor Intermediation Policies 
Module 18: Personal Productivity and Project Management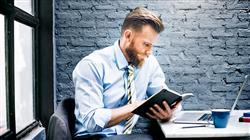 Where, when, and how it is taught.
TECH offers you the possibility of taking this program completely online. During the 24 months of training, you will be able to access all the contents of this program at any time, allowing you to self-manage your study time.   
Module 1. Strategic HR Management 
1.1. HR Evolution: An Integrated Vision  
1.2. Strategic Thinking and System
1.3. Planning and Management of HR Department Projects  
1.4. Strategic Organizational Design  
1.5. Job Design, Recruitment, and Selection
1.6. Strategic Leadership
1.7. Auditing and Control of HR Function
Module 2. HR Management and Administration Process
2.1. Labor Recruitment
2.2. Labor Intermediation
2.3. Labor Relations and Information Technology
2.4. Layoffs and Restructuring of the Workforce
2.5. Collective Bargaining
2.6. Occupational Disability and Health
2.7. Occupational Health and Quality
Module 3. Organizational Behavior
3.1. Organizational Culture
3.2. Organizational Structure
3.3. Organization Management
3.4. Behavior and Organizational Changes
3.5. Power and Politics  
3.6. HR Department Organization
3.7. People in Organizations
3.8. Knowledge management
Module 4. Economic Management and Administration
4.1. Financial and Accounting Basis for HR Management
4.2. Financial Diagnosis
4.3. Analysis of the Income Statement Profit and Loss
4.4. Compensation Policy Management
4.5. Compensation and Non-Economic Benefits
Module 5.  Executive Coaching 
5.1. Neuromanagement
5.2. Self-control and Self-efficacy
5.3. Coaching
5.4. Positive Psychology
5.5. Management and Emotional Intelligence
5.6. Empathy and Collaboration
5.7. Time Management
Module 6. Talent Management
6.1. Job Analysis
6.2. Selection, Group Dynamics and HR Recruitment
6.3. Human Resources Management by Competencies
6.4. Performance Evaluation and Compliance Management
6.5. Training Management
6.6. Talent Management
6.7. Innovation in Talent and People Management
6.8. Motivation
6.9. Employer Branding
6.10. Development of High Performance Teams  
Module 7. Strategic Communication
7.1. Interpersonal Communication
Module 8. Ethics and Corporate Social Responsibility
8.1. The Managerial Role and CSR
8.2. Corporate Responsibility
Module 9. Transforming Human Resources in the Digital Era
9.1. New Forms of Organization and New Work Methodologies  
9.2. Digital Skills and Professional Brand  
9.3. HR and Data Analysis  
9.4. Managing People in the Digital Age  
Module 10. Psychology of Work and Organizations
10.1. Approach to Work and Organizational Psychology
10.1.1. Definition and Historical Conceptualization
10.1.2. Application of the Psychology of Work and Organizations
10.1.3. Psychological Pictures in the Workplace 
10.2. Organizational Structure
10.2.1. Organizational Structure: The Organizational Chart
10.2.2. Group Structure: Types of Business Groups 
10.2.3. Information Processing and Exchange in the Organization
10.3. Organizational Climate 
10.3.1. Concept of Organizational Climate 
10.3.2. The Importance of Establishing an Organizational Culture in the Company and its Impact on the Worker 
10.3.3. Organizational Climate Assessment 
10.4. The Positive and Creative Context in Organizations
10.4.1. Introduction to the Positive Context 
10.4.2. Handling Turbulent Contexts and Dispensers 
10.4.3. Mediation Actions 
10.4.4. Organizational Change 
10.5. Social Psychology of Conflict and Negotiation  
10.5.1. Social Conflict (The Human Group and its Cognitive Components in a Group) 
10.5.2. The Human Group: Collective Processes
10.5.3. Stimulation of Conflict 
10.6. Psychosocial Foundations of Human Behavior
10.6.1. Psychological Foundations of Human Behavior
10.6.2. Values 
10.6.3. Perception 
10.6.4. Learning 
10.6.5. Commitment
10.7. Job Orientation 
10.7.1. Contextualization of Guidance in the World of Work
10.7.2. Career Guidance in Lifelong Work-Based Learning: Skills 
10.7.3. Digital Transformation in Career Guidance  
10.7.4. International Organizations in Vocational and Professional Guidance
10.8. Leadership, Change, Innovation and Development   
10.8.1. Introduction and Definition of Leadership 
10.8.2. Leadership Typologies 
10.8.3. Leadership Competencies Focused on Change and Innovation
10.9. Personality, Attitudes and Values in the Work Environment    
10.9.1. Conceptualization of Personality 
10.9.2. Personality Theories 
10.9.3. Relationship between Attitudes and Personality 
10.9.4. Personality and Work Environment 
10.10. Motivation and Job Satisfaction 
10.10.1.  Motivation: Types (Extrinsic and Intrinsic)
10.10.2.  Motivation and Personality 
10.10.3.  Job Satisfaction and Fulfillment 
Module 11. People Management 
11.1. Introduction to Personnel Management
11.1.1. Human Resources in the Company 
11.1.2. Personnel Administration Management in Human Resources (HR)
11.2. Recruitment Modalities
11.2.1. The Work Contract 
1112.2. Types of Contracts
11.2.3. Types of Contract Termination 
11.3. The Payroll Receipt (I)
11.3.1. Salary
11.3.2. Salary Payments
11.3.3. Extra Salary Payments
11.4. The Payroll Receipt (II): Calculation
11.4.1. Payroll Structure
11.4.2. Contribution Bases 
11.4.3. Payroll Accounting
11.5. The Payroll Receipt (III): Deductions
11.5.1. Deductions 
11.5.2. Taxes
11.5.3. Social Security
11.5.4. Other Deduction Types
11.6. Working Hours, Vacations and Leave
11.6.1. Workday
11.6.2. Vacations   
11.6.3. Work Permits
11.6.4. Disabilities
11.7. Taxes
11.7.1. The Tax System
11.7.2. Tax Obligations of Employees
11.7.3. Employer's Tax Obligations 
11.8. Technological Tools for Payroll Processing
11.8.1. The ERP Concept
11.8.2. Importance in Payroll Management
11.8.3. Most Common Programs  
11.9. Compensation and Benefits
11.9.1. Compensation and Benefits Administration 
11.9.2. Benefits in Excess of the Law 
11.9.3. Emotional Salary 
11.9.4. Home Office
11.10. Equal Opportunity in Personnel Administration   
11.10.1. Equal Opportunity as Part of Organizational Culture
11.10.2. Gender Equity 
11.10.3. Social Responsibility 
Module 12. Management and Management of in-company Training 

12.1. In-company Training
12.1.1. Training Concept, Objectives and Actors 
12.1.2. Training as an Element of Business Strategy
12.2. Training Planning 
12.2.1. Element of Training Planning
12.2.2. Budget Management 
12.3. Assessment of Training Needs 
12.3.1. Detection of DNC Training Needs
12.3.2. Techniques and Data Collection
12.3.3. Analysis and Valuation
12.4. Training Methods
12.4.1. On-the-job Training
12.4.2. Off-the-job Training
12.4.3. Training in Digital Environments: e-Learning
12.4.4. Blended Training
12.5. Design and Programming of Training Actions
12.5.1. Concept of Design and Programming of Training Actions
12.5.2. Definition of the Objective and Contents of the Training Actions 
12.5.3. Methodology of Teaching in Training Activities
12.6. The Dual Education System 
12.6.1. Origin of Dual Training and Reference Countries
12.6.2. Labor Aspects of the Dual Training Context 
12.6.3. Training Aspects of the Dual Training Context 
12.6.4. Perspectives and Evolution of Dual Training
12.7. Legal Framework for Training
12.7.1. Art. 123 
12.7.2. Federal Labor Law
12.7.3. Collective Bargaining Agreements
12.8. The Cost of Training in the Organization 
12.8.1. Direct Training Costs 
12.8.2. Indirect Training Costs 
12.9. The Economic Impact of Proper Training in the Company
12.10. In-house Training Inspections and Audits 
12.10.1.  Government Inspections 
12.10.2.  External Audits 
12.10.3.  Risks in Case of Non-compliance 
12.11. High Specialty Training 
12.11.1.  High-risk Positions 
12.11.2.  Special Training Programs
Module 13. Strategic Management of Equality and Diversity in HR 
13.1. Government Employment Programs and Policies 
13.1.1. Knowledge of Current Governmental Employment Policies 
13.1.2. Employment Subsidy Programs
13.1.3. Government as a Provider of Employment 
13.2. Poverty and Social Exclusion Policies 
13.2.1. Conceptualization of Poverty in Socio-economic Terms
13.2.2. Legal and Social Contextualization 
13.2.3. Poverty and Social Inclusion in Employment Policies
13.3. Social Groups and Employment Difficulties 
13.3.1. Identification of Social Groups
13.3.2. Exclusionary Labor Practices 
13.3.3. Programs and Laws Protecting Social Groups
13.4. Disability in the Work Environment
13.4.1. Conceptualization of Disability  
13.4.2. Inclusion Programs in the Company 
13.4.3. Government Incentives
13.5. Youth and First Job Programs 
13.5.1. Policies for Interns and Trainees in the Company
13.5.2. Government Programs
13.5.3. Challenges of Youth Employment in the Context of Digital Transformation 
13.6. Pensions and Retirement 
13.6.1. Corresponding Laws 
13.6.2. Pension or Retirement Eligibility 
13.7. Women and Work (I): Gender Violence
13.7.1. Contextualization of Gender Violence
13.7.2. Business Programs Against Gender Violence
13.7.3. Promoting Employment Among Women Victims of Gender-Based Violence
13.8. Women and Work (II): Discrimination and Marginalization in Employment 
13.8.1. Women in the Labor Context Throughout History
13.8.2. Employment Discrimination 
13.8.3. Productive Sectors with Greater Employability for Women
13.9. Immigration and Labor 
13.9.1. Types of Immigrants
13.9.2. Government Programs
13.9.3. Work Permits
13.10. International Personnel Management  
13.10.1. Global Companies
13.10.2. Immigrants and Expatriates 
13.10.3. Fostering a Global Corporate Culture 
Module 14. Selection of people (I): Quantitative and Qualitative Methodologies 
14.1. Introduction to Personnel Management 
14.1.1. Personnel Selection
14.1.2. Stages of Personnel Selection 
14.2. Recruitment: Techniques
14.2.1. Internal Recruitment Sources 
14.2.2. External Recruitment Sources 
14.2.3. Digital Recruitment: e-Recruitment
14.3. Quantitative Personnel Selection Tests
14.3.1. Psychometrics
14.3.2. Psychometric Tests 
14.3.3. Skills or Knowledge Tests 
14.4. Psychological Tests in the Work Environment 
14.4.1. Intelligence Test
14.4.2. The Personality Test 
14.4.3. Test of Specific Competences 
14.5. Qualitative Personnel Selection Tests   
14.5.1. Role Play 
14.5.2. Asessment Center
14.5.3. Group Dynamics 
14.6. Evaluation of the Effectiveness and Efficiency of Selection Processes 
14.6.1. Methods of Quantitative Assessment of Selection Processes 
14.6.2. Methods for Qualitative Assessment of Selection Processes 
14.7. On Boarding 
14.7.1. Welcoming Protocols 
14.7.2. Induction
14.7.3. Organizational Culture Attachment Strategy 
14.7.4. Adjustment Interview
14.8. Incorporation of Equal Opportunities in the Quantitative and Qualitative Selection Processes
14.8.1. Equal Opportunities in Organizations
14.8.2. Protocols for Incorporating Equal Opportunity in the Selection and Promotion Processes 
14.9. Internal Promotion Processes 
14.9.1. Life and Career Plan
14.9.2. Replacement Letters 
14.9.3. Promotion Processes 
14.10. Employer Branding
14.10.1. Employer Branding and its Importance 
14.10.2. Online Corporate Branding Tools (website, social networks, blogs)
14.10.3. Offline Corporate Branding Tools: Job Fairs, Media Impact 
Module 15. People Selection (II): Digital Era
15.1. Job Skills in the Digital Era
15.1.1. Concept of Competence
15.1.2. Competencies and Careers of the Future in the Fourth Industrial Revolution
15.1.3. National and International Frameworks of Professional c-Competencies
15.2. Introduction to the 2.0 Environment and Selection
15.2.1. Advantages of the 2.0 Environment in Recruitment and Selection
15.2.2. Main Means to Carry Out Online Selection Processes 
15.3. Analysis of Professional Competencies in the Business Environment 
15.3.1. Identification of Competency Needs in the Job Positions 
15.3.2. Elaboration of the Dictionary of Competencies 
15.4.  Personnel Selection by Professional Competencies
15.4.1. Competency-based Selection Interview 
15.4.2. STAR Methodology
15.4.3. Asessment Center
15.4.4. Evaluation of the Competency-based Selection Process
15.5. E-Recruitment, Nethunting and Employer Branding
15.5.1. Social Reputation and Employer Branding 
15.5.2. Social Media recruiting 
15.5.3. Inbound recruitment
15.5.4. Mobile recruitment 
15.5.5. The new e-Recruitment professionals: The Nethunters
15.6. Competency-based Selection Processes in Digital Environments
15.6.1. Big Data Analysis in the Identification of Professional Competences 
15.6.2. Algorithmics in the Selection of People (Job Portals 2.0)
15.6.3. Gamification Tests 
15.6.4. Networking and Personal Branding 
15.7. Headhunting and the Recruitment of Digital Human Talent
15.7.1. Headhunting
15.7.2. Job Mapping 
15.7.3. Online Talent Management 
15.7.4. International Recruitment
15.8. Intranet as a Communication and Selection Tool
15.8.1. Intranet: Operation, Concepts and Definitions 
15.8.2. Operation of an Intranet
15.8.3. Types of Intranet 
15.8.4. Intranet Implementation in HR Processes
15.9. Development of Digital Competencies
15.9.1. Detection of Transversal Digital Competencies
15.9.2. Digital Skills Training in the Business Environment 
15.10. Digital Culture and Workers' Inherent Digital Rights
15.10.1. Society 3.0
15.10.2. Cybersecurity and Personal Data Protection
Module 16. Performance Management and Compensation Policy
16.1. Introduction to Performance Management and Management by Objectives   
16.1.1. The Impact of the Digital Era on Professional Performance
16.1.2. Digital Transformation in Companies
16.1.3. New Human Resources Policies in the Digital Era 
16.1.4. New Work Environments
16.1.5. Performance Evaluation: What is it and What is it for?
16.1.6. Performance Evaluation Models
16.2. The Performance Management Cycle
16.2.1. New Work Environments
16.2.2. Phases of the Performance Management Cycle
16.2.3. Models in Work Systems
16.3. Performance Planning
16.3.1. Initial Design of the Performance Evaluation: Company Analysis
16.3.2. Setting Individual and Group Objectives
16.3.3. Performance Metrics 
16.3.4. Competency-based Evaluation Systems
16.4. Performance Monitoring   
16.4.1. Management of the Corporate Talent Map 
16.4.2. Individual and Group Action Plan Follow-up Mechanisms: Observation, Coaching and Feedback Techniques
16.4.3. Recognition Plans
16.5. Performance Evaluation
16.5.1. Key Points in Performance Appraisal: Objectives, Competencies and Project/Team  
16.5.2. Definition of Evaluation Scales and Parameters of Excellence 
16.5.3. The Application of the Evaluation
16.6. Underperformance Management 
16.6.1. Observation Techniques
16.6.2. Incentive Motivation and Coaching Methodologies
16.6.3. Recovery Plan 
16.7. Remuneration Policy
16.7.1. Regulation of Work and Remuneration
16.7.2. Establishment of the General Compensation System 
16.7.3. Variable Remuneration 
16.7.4. Control Systems
16.8. Legal and Labor Aspects of Remuneration 
16.8.1. Legal Framework
16.8.2. Application 
16.9. Annual Planning of Performance Plans 
16.9.1. Design and Development of an Annual Performance Plan
16.9.2. Analysis of Results 
16.10. Additional Compensation Aspects 
16.10.1. Pension Plans
16.10.2. Other Special Situations 
Module 17. Management of Labor Intermediation Policies 
17.1.  Labor Intermediation in the Common Portfolio of the National Employment System Services
17.1.1. Labor Intermediation
17.1.2. The New Role of Public Employment Services 
17.1.3. Discrimination in Access to Employment
17.2. Labor Intermediation
17.2.1. Conceptualization of Intermediation: Basic Principles
17.2.2. Labor Intermediation and Professional Orientation
17.2.3. Labor Intermediation Within Active Employment Policies in Public Services  
17.2.4. Collaborating Agents in the Outsourcing of Intermediation: Recruitment Agencies and Temporary Employment Agencies   
17.3. Job Prospecting (I)
17.3.1. Statistical Data on the Business Fabric   
17.3.2. Sources of Labor Market Information 
17.3.3. Current Labor Market Indicators
17.3.4. Employment Opportunities 
17.4.  Job Prospecting (II)
17.4.1. Diagnosis and Analysis of the Labor Market   
17.4.2. Prospecting and its Phases: Approaching the Company and Recruiting Plan 
17.4.3. Loyalty and Evaluation of the Relationship with Companies 
17.4.4. Management of the Employment Demand and Accompaniment to the Company
17.5. Recruitment Activities
17.5.1. Conceptualization of Recruitment: Typologies 
17.5.2. Recruitment Procedures in the Digital era: e-Recruitment
17.5.3. Recruitment in the Collaborating Placement Agencies 
17.6. Personalized Itineraries of Orientation and Labor Market Insertion
17.6.1. Basic Aspects and Elements that Include it 
17.6.2. Elaboration of Personalized Itineraries of Orientation and Labor Market Insertion
17.6.3. Special Considerations for Groups with Labor Market Insertion Difficulties
17.7. The Sanctioning Regime for Brokerage Activities
17.7.1. Lack of Penalties for the Recruitment of Irregular Labor Orientation and Placement 
17.7.2. The Training Sanctioning Regime
17.8. Illegal Assignment of Workers: Regulatory Framework
17.8.1. Successive Reforms of the Concept and the Current Identification of Illegal Assignment
17.8.2. Illegal Intercompany Transfers
17.8.3. Consequences of Unlawful Assignment 
17.9. Public-Private Collaboration in Labor Intermediation
17.9.1. European Public-Private Partnership Models
17.9.2. The Public-Private Partnership Framework Agreement after the Labor Reform
17.9.3. The Convergence of Training Obligations with the Public Employment Services 
17.10. Challenges of Labor Intermediation Policies in the Digital Era
17.10.1. Labor Intermediation in Telematic Employment Agencies 
17.10.2. Labor Mobility and Globalization in Employment Policies 
17.10.3. Job Prospecting in the Digital Era 
Module 18. Personal Productivity and Project Management
18.1. Time Management
18.1.1. Use of Time 
18.1.2. Time Planning: Time Thieves 
18.1.3. Development of Operational Plans and Management Control
18.1.4. New Technologies at the Disposal of Time: Outlook, Microsoft Project 
18.2. Personal Energy Management 
18.2.1. Personal Competencies and Management Skills 
18.2.2. Interpersonal Skills
18.2.3. Conflict Resolution
18.3. Personal Stress Management Strategies
18.3.1. Stress: Basic Concepts and its Role in Survival
18.3.2. Eustress and Distress
18.3.3. Stress Management Strategies: Cognitive, Behavioral and Emotional
18.4. Project Planning and Control
18.4.1. Scope Management
18.4.2. Project Schedule Management
18.4.3. Project Cost Management
18.5. Project Quality Management
18.5.1. Planning, Quality Assurance and Quality Control: Applicable Regulations 
18.5.2. Project Risk Management and Technical Tools for Project Risk Management
18.6. People Management
18.6.1. Leadership Management and Team Management in Human Resources
18.6.2. Corporate Responsibility and Ethics of the Project Manager    
18.7. Legal Aspects of Project Management 
18.7.1. Recruitment Management
18.7.2. Procurement Planning (The Purchasing Cycle)
18.7.3. Contract Administration and Procurement
18.8. Project Financing
18.8.1. Economic-Financial and Risk Analysis
18.8.2. Financing Mechanisms
18.8.3. Program Financial Management (Budget, Program Control, Program Closing)
18.9. Communication and Project Sales 
18.9.1. Communication and Stakeholder Management
18.9.2. Project Sale Management 
18.9.3. Quality Assessment in Knowledge Management and Project Management Trends 
18.9.4. Information Management
18.9.5. ISO Business School 10006
18.9.5.1.  UNE 412001: Practical Guide to Knowledge Management
18.9.5.2.  Tiwana Methodology
A unique, key, and decisive educational experience to boost your professional development and make the definitive leap"