Art and Animation in Video Games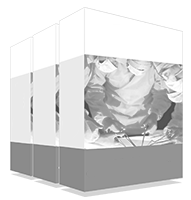 Two of the most prominent elements of video game design are animation and art. The most striking aspect of a video game is its visual design, since it is the first thing that players appreciate and is what will catch their attention in the first instance. That is why it is such an important discipline within the field of game design, as it can define if a game is going to be a success or if it is soon to be forgotten. There is, therefore, a need for specific education that studies this area in depth and teaches students to carry out modeling, 3D design and quality animation for new video games that large companies around the world are developing.
completion date
09/21/2023
The world's largest faculty of videogames"
Art and Animation in Video Games Large companies in the video game industry need animators; you could be the solution"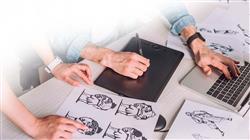 The video game industry is one of the world's major audiovisual sectors. Millions of gamers spend many hours a week playing their favorite games, so the industry's leading companies have to prepare new projects on a continuous and agile basis to meet the existing demand. 
The creation process of a video game involves different professionals from various fields such as scriptwriters, sound designers, project managers, etc. One of the most important figures in this process is the animator. The animator models and gives life to the different characters and visual elements that make up the video game, so it is a key element in its development. 
In addition, animation is closely related to another discipline, art, which is in charge of creating and designing characters, visual concepts, establishing color codes to harmonize the aesthetics of the video game, etc. This Postgraduate Diploma in Art and Animation in Video Games responds, firstly, to the demand of the industry for qualified professionals who can meet the challenges of modeling and animation in video games and, secondly, to the requirements of potential students interested in entering this sector and making a difference by producing quality animation for the new video games that are to be released on the market.
This program is, therefore, a fundamental and differential element for the preparation of future professionals in the Video Game industry, thanks to its powerful contents, created by the best professionals in the field, and to its teaching methodology, which has a strong focus on practical exercises that adequately prepare students to face professional challenges. 
When you finish this degree, you will be able to animate and design characters to match your favorite video games"
This Postgraduate Diploma in Art and Animation in Video Games contains the most comprehensive and up-to-date educational program on the market. Its most important features include:
Practical cases presented by experts in Video Game Art and Animation 
The contents are broad and, at the same time, very specific, and are designed especially to provide students with specific and general knowledge of Video
Game Animation
Practical exercises where the self-assessment process can be carried out to improve learning 
Content that is accessible from any fixed or portable device with an Internet connection
Art and Animation are fundamental elements; specialize in the most demanded branch of the video game industry" 
The program's teaching staff includes professionals from the sector who contribute their work experience to this training program, as well as renowned specialists from leading societies and prestigious universities.
The multimedia content, developed with the latest educational technology, will provide the professional with situated and contextual learning, i.e., a simulated environment that will provide immersion training programmed to train in real situations.
This program is designed around Problem-Based Learning, whereby the professional must try to solve the different professional practice situations that arise throughout the program. For this purpose, the student will be assisted by an innovative interactive video system created by renowned and experienced experts.
If you've always wanted to design your own characters and bring them to life, don't wait any longer and sign up"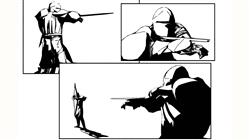 Learn everything you need to become a professional specialized in Video Game Animation"
The contents of this program have been specially designed to transfer specific knowledge of Video Game Art and Animation to students, taken from the best experts in the sector who know all the details of this professional specialty. This Postgraduate Diploma is structured in three modules through which students will learn everything they need to enter the labor market, and with all the assurances.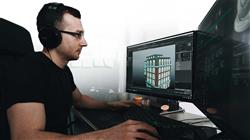 The best contents in Art and Animation in Video Games are waiting for you"
Module 1. Video Game Design
1.1.  The Design
1.1.1.  Design
1.1.2.  Types of Design
1.1.3.  Design Process
1.2.  Design Elements
1.2.1.  Rules
1.2.2.  Balance
1.2.3.  Fun
1.3.  Types of Players
1.3.1.  Explorer and Social
1.3.2.  Assassins and Achievers
1.3.3.  Differences
1.4.  Player Skills
1.4.1.  Role Skills
1.4.2.  Action Skills
1.4.3.  Platform Skills
1.5.  Game Mechanics I
1.5.1.  Components
1.5.2.  Physical
1.5.3.  Items
1.6.  Game Mechanics II
1.6.1.  Keys
1.6.2.  Platforms
1.6.3.  Enemies
1.7.  Other Elements
1.7.1.  Mechanisms
1.7.2.  Dynamics
1.7.3.  Aesthetics
1.8.  Video Game Analysis
1.8.1.  Analysis of Gameplay
1.8.2.  Artistic Analysis
1.8.3.  Style Analysis
1.9.  Video Level Design
1.9.1.  Designing Interior Levels
1.9.2.  Designing Exterior Levels
1.9.3.  Designing Mixed Levels
1.10.  Advanced-Level Design
1.10.1.  Puzzles
1.10.2.  Enemies
1.10.3.  Environment
Module 2. 3D Art
2.1.  Advanced Art
2.1.1.  From Concept Art to 3D
2.1.2.  3D Modeling Principles
2.1.3.  Types of Modeling: Organic/Inorganic
2.2.  3D Max Interface
2.2.1.  3D Software
2.2.2.  Basic Interface
2.2.3.  Organization of Scenes
2.3.  Inorganic Modeling
2.3.1.  Modeling with Primitives and Deformers
2.3.2.  Editable Polygon Modeling
2.3.3.  Graphite Modeling
2.4.  Organic Model
2.4.1.  Character Modeling I
2.4.2.  Character Modeling II
2.4.3.  Character Modeling III
2.5.  Creation of UVs
2.5.1.  Basic Materials and Maps
2.5.2.  Unwrapping and Texture Projections
2.5.3.  Retopology
2.6.  Advanced 3D
2.6.1.  Texture Atlas Creation
2.6.2.  Hierarchies and Bone Creation
2.6.3.  Application of a Skeleton
2.7.  Animation Systems
2.7.1.  Bipet
2.7.2.  CAT
2.7.3.  Proper Rigging
2.8.  Facial Rigging
2.8.1.  Expressions
2.8.2.  Restrictions
2.8.3.  Controllers
2.9.  Principles of Animation
2.9.1.  Cycles
2.9.2.  Libraries and Use of MoCap Motion Capture Files
2.9.3.  Motion Mixer
2.10.  Export to Engines
2.10.1.  Export to Unity Engine
2.10.2.  Exporting Models
2.10.3.  Importing Animations
Module 3. Animation
3.1.  Animation
3.1.1.  Traditional Animation
3.1.2.  2D Animation
3.1.3.  3D Animation
3.2.  12 Principles of Animation I
3.2.1.  Stretch and Shrink
3.2.2.  Anticipation
3.2.3.  Staging
3.3.  12 Principles of Animation II 
3.3.1.  Direct Action and Pose-by-Pose
3.3.2.  Continuous and Superimposed Action
3.3.3.  Acceleration and Deceleration
3.4.  12 Principles of Animation III
3.4.1.  Arches
3.4.2.  Secondary Action
3.4.3.  Timing
3.5.  12 Principles of Animation IV
3.5.1.  Exaggeration
3.5.2.  Solid Drawing
3.5.3.  Personality
3.6.  3D Animation
3.6.1.  3D Animation I
3.6.2.  3D Animation II
3.6.3.  3D Kinematics
3.7.  Advanced 2D Animation
3.7.1.  Character Movements I
3.7.2.  Character Movements II
3.7.3.  Character Movements III
3.8.  2D Animation Rigging
3.8.1.  Introduction to 2D Rig
3.8.2.  2D Rig Creation
3.8.3.  2D Facial Rig
3.9.  2D Animation
3.9.1.  Object Movement I
3.9.2.  Object Movement II
3.9.3.  Object Movement III
3.10.  Kinematics
3.10.1.  Creation of a 2D Kinematic: Basic Introduction
3.10.2. Creation of a 2D Kinematic: Movements in the Environment
3.10.3. Creation of a 2D Kinematic: Export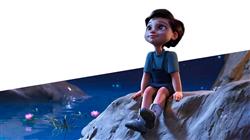 Learn every last detail about Art and Animation in Video Games with this Postgraduate Diploma"