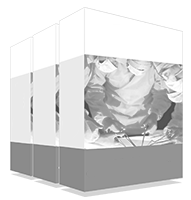 The visual section is one of the most outstanding aspects of a video game, it is what players perceive first, and, therefore, it must be a spectacular and well worked element. This requires specific knowledge, as video game art design is a discipline with specific skills, so this qualification offers the necessary skills to all those professionals who want to specialize and work in the art department of a large company in the video game industry.
completion date
05/02/2023
The world's largest faculty of videogames"
Surprise companies and gamers with your talented art designs, specialize with this Postgraduate Certificate and make your dreams come true"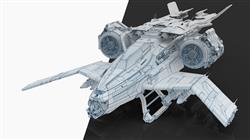 The video game industry is an extremely complex industry that involves a wide variety of professionals and artists, who make games of different types and aimed at different groups of people. There are a number of companies dedicated to the development of titles of various genres and styles. Therefore, experts are always needed in the different areas that make up the realization of a video game.
One of these areas is the art department, which designs the aesthetic aspect of all visible elements of the video game: characters, scenery, objects... And it also shapes the artistic style of the video game, since it is this department that plans how the different items should look according to the type of work (a horror video game, a children's game, etc.), so it is a fundamental role in the organization. In essence, a large percentage of what the player perceives will depend on the work done by the art specialists.
For this reason, it is understood that this department is one of the most important, and companies need qualified and specialized personnel, since without them there may be deficiencies in the designs or a visual concept may be wrongly transferred, which may end up turning players away.
This Postgraduate Certificate in Art in Video Games, therefore, is a decisive step for all those professionals who want to become specialists and work for large companies in the industry designing the look of different types of works.  
Make memorable designs, players will remember your art and companies will always want to count on you"
This Postgraduate Certificate in Art in Video Games contains the most complete and up-to-date educational program on the market. The most important features include:
The special attention it pays to job opportunities, making its contents focused on this area 
The contents, presented in different formats, in order to offer a specialized teaching in Video Game Art, adjusted to the needs of the students
Practical exercises where the self assessment process can be carried out to improve learning
Content that is accessible from any fixed or portable device with an Internet connection
Art is fundamental in a video game, you can be the next great designer"
The program's teaching staff includes professionals from sector who contribute their work experience to this program, as well as renowned specialists from leading societies and prestigious universities.
The multimedia content, developed with the latest educational technology, will provide the professional with situated and contextual learning, i.e., a simulated environment that will provide immersive education programmed to learn in real situations.
This program is designed around Problem-Based Learning, whereby the professional must try to solve the different professional practice situations that arise throughout the program. For this purpose, the student will be assisted by an innovative interactive video system created by renowned and experienced experts. 
Think of your favorite video game: this Postgraduate Certificate will be the first step to work on such a project"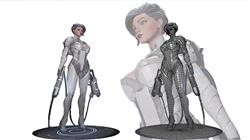 If you have many ideas but do not know how to externalize them, with this title you will achieve it"
The contents of this Postgraduate Certificate in Art in Video Games have been specifically designed to prepare students for the professional field, taking into account the latest developments in the video game industry. The contents of this program have been structured in a module with 10 topics that cover a wide variety of knowledge, so that the graduates will have obtained different skills for their working life.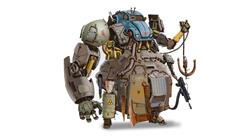 Contents designed to help you advance professionally"
Module 1. Art in Video Games 
1.1. Art
1.1.1. Artistic Foundations 
1.1.2. Color Theory
1.1.3. Software
1.2. Concept Art
1.2.1. Sketch
1.2.2. Concept Art
1.2.3. Details
1.3. Video Game Scenarios 
1.3.1. Non-Modular Scenarios 
1.3.2. Modular Scenarios 
1.3.3. Props and Environmental Objects 
1.4. Ambience
1.4.1. Fantasy
1.4.2. Realistic
1.4.3. Science Fiction
1.5. Props and Objects 
1.5.1. Organic 
1.5.2. Inorganic 
1.5.3. Details
1.6. Video Game Characters and Elements 
1.6.1. Character Creation 
1.6.2. Video Game Environment Creation 
1.6.3. Object and Prop Creation   
1.7. Cartoon Styles 
1.7.1. Cartoon
1.7.2. Manga
1.7.3. Hyperrealism
1.8. Manga Style
1.8.1. Manga Character Drawing 
1.8.2. Manga Environment Drawing 
1.8.3. Manga Objects Drawing
1.9. Realistic Style 
1.9.1. Realistic Character Drawing 
1.9.2. Realistic Environments 
1.9.3. Realistic Objects 
1.10. Final Details
1.10.1. Final Touches
1.10.2. Evolution and Style 
1.10.3. Details and Enhancements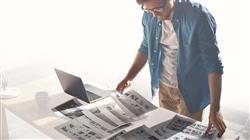 Game development companies are looking for you, don't make them wait and get a qualification"