Professional Master's Degree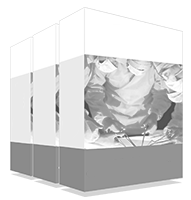 The final objective of this program in Veterinary Food Safety is to provide the professional with specialized knowledge to ensure food safety from primary production, processes and products, supporting environmental sustainability and the development of the food sector as a whole, from a global point of view of quality, food safety and the management of R&D&I projects.
The world's largest faculty of veterinary medicine"
Learn from real cases with this highly effective educational program and open new paths to your professional progress"
The Professional Master's Degree in Veterinary Food Safety at TECH Technological University is the most complete program compared to the master's degrees currently offered at other universities because it is aimed at the comprehensive management of food safety. Therefore, it covers all the necessary aspects demanded by professionals in the food sector in order to achieve a complete specialization.
The teachers of this program are university professors and professionals from various disciplines in primary production, the use of analytical and instrumental techniques for quality control, the prevention of accidental and intentional contamination and fraud, traceability, and regulatory certification schemes in Food Safety. 
The Professional Master's Degree in Veterinary Food Safety is based on a triple thematic structure: Quality, Food Safety and Research and Development (R&D&I). In other words, it contains a scientific-technical part, a quality and safety management part and a third part, focused on research and development of innovation projects. All this supported by the guarantee of food safety, quality assurance and sustainability in its production and the necessary food safety at a global level.
This program has been designed to respond to the demand of diverse professional profiles and professional disciplines such as basic sciences, experimental sciences and engineering, social sciences and the field of new technologies. In addition, it is focused on understanding and learning technical, management and project execution skills, as well as the development of competencies required by a competitive, innovative and modern food sector.
Students of the Professional Master's Degree in Veterinary Food Safety will complete their specialization from a comprehensive perspective, both in product processes and, globally, in the certification of food safety in the food sector, starting from primary production and food processing, applicable legislation and regulations, and quality management to ensure food safety, to the integration in research projects, in the development of new products, their coordination and implementation.
It is an educational project committed to training high quality professionals. A program designed by professionals specializing in each specific subject who face new challenges every day.  
You will be taught by experts in food legislation and quality and safety regulations, who will guide you through the entire learning process"
This Professional Master's Degree in Veterinary Food Safety. contains the most complete and up-to-date program on the market. The most important features of the program include:
The development of case studies presented by experts in Veterinary Food Safety
The graphic, schematic, and eminently practical contents with which they are created, provide scientific and practical information on the disciplines that are essential for professional practice
New developments in veterinary food safety
Practical exercises where self-assessment can be used to improve learning
Special emphasis on innovative methodologies in veterinary food safety
Theoretical lessons, questions to the expert, debate forums on controversial topics, and individual reflection assignments
Content that is accessible from any fixed or portable device with an Internet connection
If your objective is to broaden your skill set to include new paths of success and development, this is the Professional Master's Degree for you: a specialization that aspires to excellence"
It includes, in its teaching staff, professionals belonging to the field of Veterinary Food Safety, who contribute to this program the experience of their work, in addition to recognized specialists from reference societies and prestigious universities.
The multimedia content, developed with the latest educational technology, will provide the professional with situated and contextual learning, i.e., a simulated environment that will provide immersive training programmed to learn in real situations.
This program is designed around Problem-Based Learning, where the specialist must try to solve the different professional practice situations that arise during the course. For this purpose, the professional will be assisted by an innovative interactive video system created by renowned and experienced experts in food safety with extensive experience. 
This program will provide you with the personal and professional skills required to become an expert in Veterinary Food Safety"
Thanks to its online modality, you will be able to study wherever and whenever you want, being able to balance your personal and professional life"
The content structure has been designed by the best professionals in the sector, who have extensive experience and recognized prestige in the profession, backed by the volume of cases reviewed, studied and diagnosed, and with extensive knowledge of new technologies applied to food safety.
This TECH Professional Master's Degree inVeterinary Food Safety contains the most complete and up-to-date scientific program on the market" 
Module 1. Traceability of Raw Materials and Consumables
1.1. Basic Principles of Food Safety
1.1.1. Main Objectives of Food Safety
1.1.2. Basic Concepts
1.1.3. Traceability Concept and Application in the Food Industry
1.2. General Hygiene Plan
1.2.1. Basic Concepts
1.2.2. Types of General Hygiene Plans
1.3. Primary Animal Food Production
1.3.1. Basic Aspects and Animal Welfare
1.3.2. Breeding and Feeding
1.3.3. Transport of Live Animals
1.3.4. Animal Slaughter
1.4. Primary Production of Animal Derivatives. Distribution of Raw Materials
1.4.1. Milk Production
1.4.2. Poultry Production
1.4.3. Distribution of Raw Materials of Animal Origin
1.5. Primary Production of Plant-Based Foodstuffs
1.5.1. Basic Aspects
1.5.2. Types of Vegetable Crops
1.5.3. Other Agricultural Products
1.6. Good Practices in Plant Production. Use of Phytosanitary Products
1.6.1. Sources of Contamination of Vegetable Foods
1.6.2. Transport of Raw Materials of Plant Origin and Risk Prevention
1.6.3. Use of Phytosanitary Products
1.7. Water in the Agri-Food Industry
1.7.1. Livestock
1.7.2. Agriculture
1.7.3. Aquaculture
1.7.4. Water for Human Consumption in Industry
1.8. Audit and Certification of Primary Production
1.8.1. Official Control Audit Systems
1.8.2. Food Certifications
1.9. Foods of Differentiated Quality
1.9.1. Protected Designation of Origin (PDO)
1.9.2. Protected Geographical Indication (PGI)
1.9.3. Traditional Specialty Guaranteed (TSG)
1.9.4. Optional Quality Terms
1.9.5. Use of Plant Varieties and Animal Breeds
1.9.6. Organic Agriculture and Livestock
1.10. Food Industry and Environment
1.10.1. Sustainable Development Goals (SDGs)
1.10.2. Solutions Proposed by the Agri-Food Industry
1.10.3. Genetically Modified Organisms as a Path to Sustainable Development
Module 2. Analytical and Instrumental Techniques in Process and Product Quality Control
2.1. Laboratory Types, Regulations and Standards
2.1.1. Reference Laboratories
2.1.1.1. European Reference Laboratory
2.1.2. Food Laboratory
2.1.3. Regulations and Standards Applicable to Laboratories (ISO/IEC 17025)
2.1.3.1. General Requirements for Laboratory Competence
2.1.3.2. Equipment Testing and Calibration
2.1.3.3. Implementation and Validation of Analytical Methods
2.2. Official Control of the Agri-Food Chain
2.2.2. Competent Authorities
2.2.3. Legal Support for Official Control
2.3. Official Methods of Food Analysis
2.3.1. Methods of Animal Feed Analysis
2.3.2. Water Analysis Methods
2.3.2.1. Sampling Frequencies According to Type of Industry
2.3.3. Methods of Analysis of Cereals
2.3.4. Methods of Analysis of Fertilizers, Residues of Phytosanitary and Veterinary Products
2.3.5. Methods of Analysis of Food Products
2.3.6. Methods of Analysis of Meat Products
2.3.7. Fat Analysis Methods
2.3.8. Methods of Analysis of Dairy Products
2.3.9. Methods of Analysis of Wines, Juices and Musts
2.3.10. Methods of Analysis of Fishery Products
2.4. On-Site Analytical Techniques for Receiving and Processing Fresh Food and the Finished Product
2.4.1. In Food Handling
2.4.1.1. Analysis of Environments and Surfaces
2.4.1.2. Handler Analysis
2.4.1.3. Equipment Analysis
2.4.2. Analysis of Fresh Feed and Finished Product
2.4.2.1. Product Data Sheets
2.4.2.2. Visual Inspection
2.4.2.3. Color Charts
2.4.2.4.Organoleptic Evaluation According to Food Type
2.4.3. Basic Physico-cCemical Analysis
2.4.3.1. Determination of Maturity Index in Fruit
2.4.3.2. Firmness
2.4.3.3. Brix Degrees
2.5. Nutritional Analysis Techniques
2.5.1. Protein Determination
2.5.2. Determination of Carbohydrates
2.5.3. Determination of Fats
2.5.4. Ash Determination
2.6. Microbiological and Physicochemical Food Analysis Techniques
2.6.1. Preparation Techniques: Fundamentals, Instrumentation and Application in Food Processing
2.6.2. Microbiological Analysis
2.6.2.1. Handling and Treatment of Samples for Microbiological Analysis
2.6.3. Physico-Chemical Analysis
2.6.3.1. Handling and Treatment of Samples for Physico-Chemical Analysis
2.7. Instrumental Techniques in Food Analysis
2.7.1. Characterization, Quality Indexes and Product Conformity
2.7.1.1. Food Safety/Food Integrity
2.7.2. Analysis of Residues of Prohibited Substances in Food
2.7.2.1. Organic and Inorganic Waste
2.7.2.2. Heavy Metals
2.7.2.3. Additives
2.7.3. Analysis of Adulterant Substances in Foodstuffs
2.7.3.1. Milk
2.7.3.2. Wine
2.7.3.3. Honey
2.8. Analytical Techniques Used in GMOs and Novel Foods
2.8.1. Concept
2.8.2. Detection Techniques
2.9. Emerging Analytical Techniques to Prevent Food Fraud
2.9.1. Food Fraud
2.9.2. Food Authenticity
2.10. Issuance of Certificates of Analysis
2.10.1. In the Food Industry
2.10.1.1. Internal Reporting
2.10.1.2. Report to Customers and Suppliers
2.10.1.3. Bromatological Expertise
2.10.2. In Reference Laboratories
2.10.3. In Food Laboratories
2.10.4. In Arbitration Laboratories
2.10.5. Reptiles
Module 3.  Logistics and Batch Traceability
3.1. Introduction to Traceability
3.1.1. Background to the Traceability System
3.1.2. Traceability Concept
3.1.3. Types of Traceability
3.1.4. Information Systems
3.1.5. Advantages of Traceability
3.2. Implementation of the Traceability Plan
3.2.1. Introduction
3.2.2. Previous Stages
3.2.3. Traceability Plan
3.2.4. Product Identification System
3.2.5. System Test Methods
3.3. Product Identification Tools
3.3.1. Hand Tools
3.3.2. Automated Tools
3.3.2.1. EAN Bar Code
3.3.2.2. RFID// EPC
3.3.3. Record
3.3.3.1. Registration Identification of Raw Materials and Other Materials
3.3.3.2. Registration of Food Processing
3.3.3.3. Final Product Identification Record
3.3.3.4. Recording of the Results of Checks Performed
3.3.3.5. Record Keeping Period
3.4. Incident Management, Product Recall and Reclamation and Customer Complaints
3.4.1. Incident Management Plan
3.4.2. Manage Customer Complaints
3.5. Supply Chain
3.5.1. Definition
3.5.2. Supply Chain Steps
3.5.3. Supply Chain Trends
3.6. Logistics
3.6.1. The Logistical Process
3.6.2. Supply Chain vs. Logistics
3.6.3. Containers
3.6.4. Packaging
3.7. Modes and Means of Transportation
3.7.1. Transportation Concept
3.7.2. Modes of Transport, Advantages and Disadvantages
3.8. Food Product Logistics
3.8.1. Cold Chain
3.8.2. Perishable Products
3.8.3. Non-Perishable Products
Module 4. Food Safety Management
4.1. Food Safety Principles and Management
4.1.1. The Concept of Danger
4.1.2. The Concept of Risk
4.1.3. Risk Evaluation
4.1.4. Food Safety and Its Management Based on Risk Assessment
4.2. Physical Hazards
4.2.1. Concepts and Considerations on Physical Hazards in Foods
4.2.2. Physical Hazard Control Methods
4.3. Chemical Hazards
4.3.1. Concepts and Considerations on Chemical Hazards in Foods
4.3.2. Chemical Hazards Naturally Occurring in Food
4.3.3. Hazards Associated with Chemicals Intentionally Added to Foods
4.3.4. Incidentally- or Unintentionally-Added Chemical Hazards
4.3.5. Chemical Hazard Control Methods
4.3.6. Allergens in Food
4.3.7. Allergen Control in the Food Industry
4.4. Biological Hazards
4.4.1. Concepts and Considerations of Biological Hazards in Foods
4.4.2. Microbial Hazards
4.4.3. Non-Microbial Biological Hazards
4.4.4. Biological Hazard Control Methods
4.5. Good Manufacturing Practices Program (GMP)
4.5.1. Good Manufacturing Practices (GMP)
4.5.2. Background on GMP
4.5.3. Scope of GMPAl
4.5.4. GMPs in a Safety Management System
4.6. Standard Sanitation Operating Procedure (SSOP)
4.6.1. Sanitary Systems in the Food Industry
4.6.2. Scope of SSOPs
4.6.3. Structure of a SSOP
4.6.4. SSOPs in a Safety Management System
4.7. The Hazard Analysis and Critical Control Point (HACCP) Plan
4.7.1. Hazard Analysis and Critical Control Points (HACCP)
4.7.2. Background of HACCP
4.7.3. HACCP Prerequisites
4.7.4. The 5 Preliminary Steps to HACCP Implementation
4.8. The 7 Steps of Hazard and Critical Control Point (HACCP) Plan Implementation
4.8.1. Risk Analysis
4.8.2. Identification of Critical Control Points
4.8.3. Establishment of Critical Limits
4.8.4. Establishment of Monitoring Procedures
4.8.5. Implementation of Corrective Actions
4.8.6. Establishment of Verification Procedures
4.8.7. Record Keeping and Documentation System
4.9. Evaluation of the Efficiency of the Hazard and Critical Control Point Plan (HACCP) System
4.9.1. Evaluation of the Efficiency of a CCP
4.9.2. Overall Evaluation of the Efficiency of the HACCP Plan
4.9.3. Use and Management of Records to Evaluate the Efficiency of the HACCP Plan
4.10. Hazard and Critical Control Point Plan (HACCP) System Variants Based on Risk Systems
4.10.1. VACCP or Vulnerability Assessment and Critical Control Points (VACCP) Plan
4.10.2. TACCP or Threat Assessment Critical Control Points 
4.10.3. HARPC or Hazard Analysis & Risk-Based Preventive Controls (HARPC)
Module 5. Food Safety Certifications for the Food Industry
5.1. Principles of Certification
5.1.1. The Certification Concept
5.1.2. The Certifying Agencies
5.1.3. General Outline of a Certification Process
5.1.4. Management of a Certification and Re-Certification Program
5.1.5. Management System Before and After Certification
5.2. Good Practice Certifications
5.2.1. Good Manufacturing Practice (GMP) Certification
5.2.2. The Case of GMP for Food Supplements
5.2.3. Certification of Good Practices for Primary Production
5.2.4. Other Good Practice Programs (GxP)
5.3. ISO 17025 Certification
5.3.1. The ISO Standards Scheme
5.3.2. ISO 17025 System Overview
5.3.3. ISO 17025 Certification
5.3.4. The Role of ISO 17025 Certification in Food Safety Management
5.4. ISO 22000 Certification
5.4.1. Medical History
5.4.2. Structure of the ISO 22000 Standard
5.4.3. Scope of ISO 22000 Certification
5.5. GFSI Initiative and the Global GAP and Global Markets Program
5.5.1. The GFSI (Global Food Safety Initiative) Global Food Safety System
5.5.2. Global GAP Program Structure
5.5.3. Scope of Global GAP Certification
5.5.4. Structure of the Global Markets Program
5.5.5. Scope of the Global Markets Program Certification
5.5.6. Relationship of Global GAP and Global Markets with Other Certifications
5.6. SQF Certification (Safe Quality Food)
5.6.1. SQF Program Structure
5.6.2. Scope of SQF Certification
5.6.3. Relationship of SQF with Other Certifications
5.7. BRC Certification (British Retail Consortium)
5.7.1. BRC Program Structure
5.7.2. Scope of BRC Certification
5.7.3. Relationship of BRC with Other Certifications
5.8. IFS Certification
5.8.1. IFS Program Structure
5.8.2. Scope of IFS Certification
5.8.3. Relationship of IFS with Other Certifications
5.9. Certification FSSC 22000 (Food Safety System Certification 22000)
5.9.1. Background of the FSSC 22000 Program
5.9.2. FSSC 22000 Program Structure
5.9.3. Scope of FSSC 22000 Certification
5.10. Food Defence Programs
5.10.1. The Concept of Food Defence
5.10.2. Scope of a Food Defence Program
5.10.3. Tools and Programs for Implementing a Food Defence Program
Module 6. Digitization of the Quality Management System
6.1. Quality Standards and Risk Analysis in the Food Industry
6.1.1. Current Food Safety and Quality Standards
6.1.2. Main Risk Factors in Food Products
6.2. The "Age of Digitization" and its Influence on Global Food Safety Systems
6.2.1. Codex Alimentarius Global Food Safety Initiative
6.2.2. Hazard Analysis and Critical Control Point (HACCP)
6.2.3. ISO 22000
6.3. Commercial Software for Food Safety Management
6.3.1. Use of Smart Devices
6.3.2. Business Software for Specific Management Processes
6.4. Establishment of Digital Platforms for the Integration of a Team Responsible for the Development of the HACCP Program
6.4.1. Stage 1. Preparation and Planning
6.4.2. Stage 2. Implementation of Prerequisite Programs for Hazards and Critical Control Points of the HACCP program
6.4.3. Stage 3. Execution of the Plan
6.4.4. Stage 4. HACCP Verification and Maintenance
6.5. Digitization of Pre-Requisite Programs (PPR) in the Food Industry - Migration from Traditional to Digital Systems
6.5.1. Primary Production Processes
6.5.1.1. Good Hygiene Practices (GHP)
6.5.1.2 Good Manufacturing Practices (GMP)
6.5.2. Strategic Processes
6.5.3. Operational Processes
6.5.4. Support Processes
6.6. Platforms for Monitoring "Standard Operating Procedures (SOPs)"
6.6.1. Training of Personnel in the Documentation of Specific SOPs
6.6.2. Channels of Communication and Monitoring of SOP Documentation
6.7. Protocols for Document Management and Communication Between Departments
6.7.1. Traceability Document Management
6.7.1.1. Procurement Protocols
6.7.1.2. Traceability of Raw Material Receipt Protocols
6.7.1.3. Traceability of Warehouse Protocols
6.7.1.4. Process Area Protocols
6.7.1.5. Traceability of Hygiene Protocols
6.7.1.6. Product Quality Protocols
6.7.2. Implementation of Alternative Communication Channels
6.7.2.1. Use of Storage Clouds and Restricted Access Folders
6.7.2.2. Coding of Documents for Data Protection
6.8. Digital Documentation and Protocols for Audits and Inspections
6.8.1. Management of Internal Audits
6.8.2. Record of Corrective Actions
6.8.3. Application of the "Deming Cycle"
6.8.4. Management of Continuous Improvement Programs
6.9. Strategies for Proper Risk Communication
6.9.1. Risk Management and Communication Protocols
6.9.2. Effective Communication Strategies
6.9.3. Public Information and Use of Social Networks
6.10. Case Studies of Digitization and Its Advantages in Reducing Risks in the Food Industry
6.10.1. Food Safety Risks
6.10.2. Food Fraud Risks
6.10.3. Food Defence Risks
Module 7. Validation of New Methodologies and Processes
7.1. Critical Control Points
7.1.1. Significant Hazards
7.1.2. Prerequisite Programs
7.1.3. Critical Control Point Management Chart
7.2. Verification of a Self-Control System
7.2.1. Internal Audits
7.2.2. Review of Historical Records and Trends
7.2.3. Customer Complaints
7.2.4. Detection of Internal Incidents
7.3. Monitoring, Validation and Verification of Control Points
7.3.1. Surveillance or Monitoring Techniques
7.3.2. Validation of Controls
7.3.3. Efficiency Verification
7.4. Validation of Processes and Methods
7.4.1. Documentary Support
7.4.2. Validation of Analytical Techniques
7.4.3. Validation Sampling Plan
7.4.4. Method Bias and Accuracy
7.4.5. Determining Uncertainty
7.5. Validation Methods
7.5.1. Method Validation Stages
7.5.2. Types of Validation Processes, Approaches
7.5.3. Validation Reports, Summary of Data Obtained
7.6. Incident and Deviation Management
7.6.1. Formation of the Work Team
7.6.2. Description of the Problem
7.6.3. Root Cause Determination
7.6.4. Corrective and Preventive Actions
7.6.5. Efficiency Verification
7.7. Root Cause Analysis and Its Methods
7.7.1. Causal Analysis: Qualitative Methods
7.7.1.1. Tree Causes Root
7.7.1.2. Why
7.7.1.3. Cause Effect
7.7.1.4. Ishikawa Diagram
7.7.2. Cause Analysis: Quantitative Methods
7.7.2.1. Data Collection Data Model
7.7.2.2. Pareto Chart
7.7.2.3. Scatter Plots
7.7.2.4. Histograms
7.8. Claims Management
7.8.1. Claim Data Collection
7.8.2. Investigation and Action
7.8.3. Preparation of Technical Report
7.8.4. Claims Trend Analysis
7.9. Internal Audits of the Self-Control System
7.9.1. Competent Auditors
7.9.2. Audit Program and Plan
7.9.3. Scope of the Audit
7.9.4. Reference Documents
7.10. Execution of Internal Audits
7.10.1. Opening Meeting
7.10.2. System Evaluation
7.10.3. Deviations from Internal Audits
7.10.4. Closing Meeting
7.10.5. Evaluation and Monitoring of the Effectiveness of Deviation Closure
Module 8. R&D&I of Novel Foods and Ingredients
8.1. New Trends in Food Product Processing
8.1.1. Design of Functional Foods Aimed at Improving Specific Physiological Functions
8.1.2. Innovation and New Trends in the Design of Functional Foods and Nutraceuticals
8.2. Technologies and Tools for Isolation, Enrichment, and Purification of Functional Ingredients from Different Starting Materials
8.2.1. Chemical Properties
8.2.2. Sensory Properties
8.3. Procedures and Equipment for the Incorporation of Functional Ingredients into the Base Feed
8.3.1. Formulation of Functional Foods According to their Chemical and Sensory Properties, Caloric Value, etc.
8.3.2. Stabilization of Bioactive Ingredients from Formulation
8.3.3. Dosage
8.4. Gastronomy Research
8.4.1. Texture
8.4.2. Viscosity and Flavor. Thickeners Used in Nouvelle Cuisine
8.4.3. Gelling Agents
8.4.4. Emulsions
8.5. Innovation and New Trends in the Design of Functional Foods and Nutraceuticals
8.5.1. Design of Functional Foods Aimed at Improving Specific Physiological Functions
8.5.2. Practical Applications of Functional Food Design
8.6. Specific Formulation of Bioactive Compounds
8.6.1. Flavonoid Transformation in the Formulation of Functional Foods
8.6.2. Bioavailability Studies of Phenolic Compounds
8.6.3. Antioxidants in the Formulation of Functional Foods
8.6.4. Preservation of Antioxidant Stability in Functional Food Design
8.7. Design of Low-Sugar and Low-Fat Products
8.7.1. Development of Low-Sugar Products
8.7.2. Low-Fat Products
8.7.3. Strategies for the Synthesis of Structured Lipids
8.8. Processes for the Development of New Food Ingredients
8.8.1. Advanced Processes for Obtaining Food Ingredients with Industrial Application: Micronization and Microencapsulation Technologies
8.8.2. Supercritical and Clean Technologies
8.8.3. Enzymatic Technology for the Production of Novel Food Ingredients
8.8.4. Biotechnological Production of Novel Food Ingredients
8.9. New Food Ingredients of Plant and Animal Origin
8.9.1. Trends in R&D&I Developments in New Ingredients
8.9.2. Applications of Plant-Based Ingredients
8.9.3. Applications of Ingredients of Animal Origin
8.10. Research and Improvement of Labeling and Preservation Systems
8.10.1. Labeling Requirements
8.10.2. New Conservation Systems
8.10.3. Validation of Health Claims
Module 9. Development, Coordination and Execution of R&D&I Projects
9.1. Innovation and Competitiveness in the Food Industry
9.1.1. Analysis of the Food Sector
9.1.2. Innovation in Processes, Products and Management
9.1.3. Regulatory Conditions for the Marketing of Novel Foods
9.2. R&D&I Projects
9.2.1. R&D&I Aid Programs
9.2.2. Types of Projects
9.2.3. Types of Financing
9.2.4. Project Evaluation, Monitoring and Control
9.3. Scientific and Technological Production
9.3.1. Publication, Dissemination and Diffusion of Research Results
9.3.2. Basic Research/Applied Research
9.3.3. Private Sources of Information
9.4. Technology Transfer
9.4.1. Protection of Industrial Property. Patents
9.4.2. Regulatory Constraints on Transfers in the Food Sector
9.4.3. European Food Safety Authority (EFSA)
9.4.4. Food and Drug Administration (FDA)
9.5. Planning of R&D&I Projects
9.5.1. Work Decomposition Scheme
9.5.2. Resource Allocation
9.5.3. Priority of Tasks
9.5.4. Gantt Chart Method
9.5.5. Digitally Supported Planning Methods and Systems
9.6. Documentary Development of R&D&I Projects
9.6.1. Prior Studies
9.6.2. Delivery of Progress Reports
9.6.3. Development of the Project Report
9.7. Project Execution
9.7.1. Checklist
9.7.2. Deliverables
9.7.3. Project Progress Control
9.8. Project Delivery and Validation
9.8.1. ISO Standards for the Management of R&D&I Projects
9.8.2. Completion of the Project Phase
9.8.3. Analysis of Results and Feasibility
9.9. Implementation of R&D&I Projects Developed by the Company
9.9.1. Purchase Management
9.9.2. Supplier Validation
9.9.3. Project Validation and Verification
A comprehensive teaching program, structured in well-developed teaching units, oriented towards learning that is compatible with your personal and professional life"