Validation of New Methodologies and Industry Digitization in Food Safety Management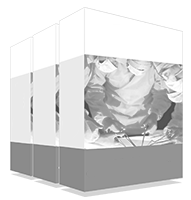 Veterinary food safety is paramount to ensure that the products we consume are of high quality, so it is necessary to increase knowledge in this field. Now TECH presents a complete training on new methodologies and digitization of the industry in safety management. The student can take advantage of the opportunity and acquire a solid knowledge in this field that will allow them to become a successful professional.
The world's largest faculty of veterinary medicine"
Join our team of students and become the best in your profession"
The Postgraduate Diploma in Validation of New Methodologies and Industry Digitization in Food Safety Management of TECH Technological University is the most complete among those offered in universities at this time because it is aimed at the comprehensive management of food safety.  
Food legislation is a highly relevant aspect prior to the commercialization of any product derived from the food industry. Therefore, this format program offers the student a broad knowledge of the current regulations concerning food quality and safety, both nationally and internationally.  
This Postgraduate Diploma also describes the importance of the application of digital media and platforms in quality management systems in the food industry, with special emphasis on migration strategies from the traditional to the digital system. In addition, basic knowledge of traditional methods for managing quality systems in the food industry and the advantages of using commercial software or different in-house computer tools to increase the efficiency of programs such as Hazard Analysis and Critical Control Point (HACCP) are reinforced.  
Finally, the fundamental aspects that confirm that the critical control points are effective and are ensuring the safety of the food produced are reviewed, being clear about the need and correct formulation of the critical control points. Determines the tools necessary to validate the controls in place, verify the effectiveness of these controls and have the confidence to implement sound control processes within the food safety management system.  
The teachers of this Postgraduate Diploma are university professors and professionals from various disciplines in primary production, the use of analytical and instrumental techniques for quality control, the prevention of accidental and intentional contamination and fraud, regulatory schemes for food safety certification (Food Safety/Food Integrity) and traceability (Food Defence and Food Fraud/Food Authenticity). They are experts in food legislation and regulations on quality and safety, validation of methodologies and processes, digitalization of quality management, research and development of new foods and finally, the coordination and execution of R&D&I projects. All this is necessary to achieve a complete and specialized training, highly demanded by professionals in the food sector. 
It is an educational project committed to training high quality professionals. A program designed by professionals specialized in each specific subject who face new challenges every day.  
Do not miss the opportunity to do with us this Postgraduate Diploma in Validation of New Methodologies and Industry Digitization in Food Safety Management. It's the perfect opportunity to advance your career"
This Postgraduate Diploma in Validation of New Methodologies and Industry Digitization in Food Safety Management contains the most complete and up-to-date scientific program on the market. The most important features of the program include: 
The development of case studies presented by experts in veterinary food safety  
The graphic, schematic, and eminently practical contents with which they are created, provide scientific and practical information on the disciplines that are essential for professional practice 
News on Validation of New Methodologies and Industry Digitization in Food Safety Management 
Practical exercises where self-assessment can be used to improve learning 
Its special emphasis on innovative methodologies in Validation of New Methodologies and Industry Digitalization in Food Safety Management 
Theoretical lessons, questions to the expert, debate forums on controversial topics, and individual reflection assignments 
Content that is accessible from any fixed or portable device with an Internet connection 
This Postgraduate Diploma is the best investment you can make in selecting a refresher program to update your knowledge in Validation of New Methodologies and Industry Digitization in Food Safety Management"
Itultimees, in its teaching staff, professionals belonging to the field of veterinary food safety, who pour into this training the experience of their work, in addition to recognized specialists from reference societies and prestigious universities. 
Theultimerdia content, developed with the latest educational technology, will provide the professional with situated and contextual learning, i.e., a simulated environment that will provide immersive training programmed to train in real situations. 
This program is designed around Problem-Based Learning, where the specialist must try to solve the different professional practice situations that arise during the course. For this, the professional will be assisted by an innovative interactive video system developed by recognized and experienced experts in Validation of New Methodologies and Industry Digitization in Food Safety Management.  
This training comes with the best didactic material, providing you with a contextual approach that will facilitate your learning"
This will allow you to combine your studies with your professional work while increasing your knowledge in this field"
The content structure has been designed by the best professionals in the sector, with extensive experience and recognized prestige in the profession, backed by the volume of cases reviewed, studied and diagnosed, and with extensive knowledge of new technologies applied to food safety.    
We have the most complete and updated educational program in the market. Train with us and improve your skills"
Module 1. Food Legislation and Quality and Safety Standards
1.1. Introduction
1.1.1. Legal Organization
1.1.2. Basic Concepts 
1.1.2.1. Law
1.1.2.2. Legislation
1.1.2.3. Food legislation
1.1.2.4. Standard
1.1.2.5. Royal Decree
1.1.2.6. Certifications, etc. 
1.2. International Food Legislation. International Organizations
1.2.1. Food and Agriculture Organization of the United Nations (FAO)
1.2.2. World Health Organisation (WHO)
1.2.3. Codex Alimentarius Commission
1.2.4. World Trade Organization
1.3. European Food Legislation
1.3.1. European Food Legislation
1.3.2. White Paper on Food Safety
1.3.3. Principles of Food Legislation
1.3.4. General Requirements of Food Legislation
1.3.5. Procedures
1.3.6. European Food Safety Authority (EFSA)
1.4. Spanish Food Legislation
1.4.1. Skills
1.4.2. Organizations
1.5. Food Safety Management in the company
1.5.1. Responsibilities
1.5.2. Authorization
1.5.3. Certifications
1.6. Horizontal Food Legislation. Part 1
1.6.1. General Hygiene Regulations
1.6.2. Water for Public Consumption 
1.6.3. Official Control of Foodstuffs 
1.7. Horizontal Food Legislation. Part 2 
1.7.1. Storage, Preservation and Transportation
1.7.2. Materials in Contact with Food
1.7.3. Food Additives and Flavorings
1.7.4. Contaminants in Food
1.8. Vertical Food Legislation: Products of Plant Origin
1.8.1. Vegetables and By-Products
1.8.2. Fruits and Derivatives
1.8.3. Cereals
1.8.4. Legumes
1.8.5. Edible Vegetable Oils
1.8.6. Edible Fats
1.8.7. Seasonings and Spices
1.9. Vertical Food Legislation: Animal Products
1.9.1. Meat and Meat Derivatives
1.9.2. Fish Products
1.9.3. Milk and Dairy Products
1.9.4. Eggs and Egg Products
1.10. Vertical Food Legislation: Other Products
1.10.1. Stimulant Foods and Derivatives
1.10.2. Beverages
1.10.3. Prepared Dishes 
Module 2. Digitization of the Quality Management System 
2.1. Quality Standards and Risk Analysis in the Food Industry 
2.1.1. Current Food Safety and Quality Standards 
2.1.2. Main Risk Factors in Food Products 
2.2. The "Age of digitization" and Its Influence on Global Food Safety Systems 
2.2.1. Codex Alimentarius Global Food Safety Initiative 
2.2.2. Hazard Analysis and Critical Control Point (HACCP) 
2.2.3. ISO 22000 
2.3. Commercial Software for Food Safety Management 
2.3.1. Use of Smart Devices 
2.3.2. Business Software for Specific Management Processes 
2.4. Establishment of Digital Platforms for the Integration of a Team Responsible for the Development of the HACCP Program 
2.4.1. Stage 1. Preparation and Planning 
2.4.2. Stage 2. Implementation of Prerequisite Programs for Hazards and Critical Control Points of the HACCP program 
2.4.3. Stage 3. Execution of the Plan 
2.4.4. Stage 4. HACCP Verification and Maintenance 
2.5. Digitization of Pre-requisite Programs (PPR) in the Food Industry - Migration from Traditional to Digital Systems 
2.5.1. Primary Production Processes 
2.5.2. Good Hygiene Practices (GHP) 
2.5.3. Good Manufacturing Practices (GMP) 
2.5.4. Strategic Processes 
2.5.5. Operational Processes 
2.5.6. Support Processes 
2.6. Platforms for Monitoring "Standard Operating Procedures (SOPs)"
2.6.1. Training of Personnel in the Documentation of Specific SOPs 
2.6.2. Channels of Communication and Monitoring of SOP Documentation 
2.7. Protocols for Document Management and Communication Between Departments
2.7.1. Traceability Document Management 
2.7.2. Procurement Protocols 
2.7.3. Traceability of Raw Material Receipt Protocols 
2.7.4. Traceability of Warehouse Protocols 
2.7.5. Process Area Protocols 
2.7.6. Traceability of Hygiene Protocols 
2.7.7. Product Quality Protocols 
2.7.8. Implementation of Alternative Communication Channels
2.7.8.1. Use of Storage Clouds and Restricted Access Folders 
2.7.8.2. Coding of Documents for Data Protection 
2.8. Digital Documentation and Protocols for Audits and Onspections
2.8.1. Management of Internal Audits 
2.8.2. Record of Corrective Actions 
2.8.3. Application of the "Deming cycle 
2.8.4. Management of Continuous Improvement Programs 
2.9. Strategies for Proper Risk Communication 
2.9.1. Risk Management and Communication Protocols 
2.9.2. Effective Communication Strategies 
2.9.3. Public Information and Use of Social Networks 
2.10. Case Studies of Digitization and Its Advantages in Reducing Risks in the Food Industry 
2.10.1. Food Safety Risks 
2.10.2. Food Fraud Risks 
2.10.3. Food Defence Risks 
Module 3. Validation of New Methodologies and Processes
3.1. Critical Control Points 
3.1.1. Significant Hazards 
3.1.2. Prerequisite Programs 
3.1.3. Critical Control Point Management Chart 
3.2. Verification of a Self-Control System 
3.2.1. Internal Audits 
3.2.2. Review of Historical Records and Trends 
3.2.3. Customer Complaints 
3.2.4. Detection of Internal Incidents 
3.3. Monitoring, Validation and Verification of Control Points 
3.3.1. Surveillance or Monitoring Techniques 
3.3.2. Validation of Controls 
3.3.3. Efficiency Verification 
3.4. Validation of Processes and Methods 
3.4.1. Documentary Support 
3.4.2. Validation of Analytical Techniques 
3.4.3. Validation Sampling Plan 
3.4.4. Method Bias and Accuracy 
3.4.5. Determining Uncertainty 
3.5. Validation Methods 
3.5.1. Method Validation Stages 
3.5.2. Types of Validation Processes, Approaches. 
3.5.3. Validation Reports, Summary of Data Obtained 
3.6. Incident and Deviation Management 
3.6.1. Formation of the Work Team 
3.6.2. Description of the Problem 
3.6.3. Root Cause Determination 
3.6.4. Corrective and Preventive Actions 
3.6.5. Efficiency Verification 
3.7. Root Cause Analysis and Its Methods 
3.7.1. Causal Analysis: Qualitative Methods 
3.7.1.1. Tree Causes Root 
3.7.1.2. Why 
3.7.1.3. Cause Effect 
3.7.1.4. Ishikawa Diagram 
3.7.2. Cause Analysis: Quantitative Methods 
3.7.2.1. Data Collection Data Model 
3.7.2.2. Pareto Chart 
3.7.2.3. Scatter Plots
3.7.2.4. Histograms 
3.8. Claims Management 
3.8.1. Claim Data Collection 
3.8.2. Investigation and Action 
3.8.3. Preparation of Technical Report 
3.8.4. Claims Trend Analysis 
3.9. Internal Audits of the Self-Control System 
3.9.1. Competent Auditors 
3.9.2. Audit Program and Plan 
3.9.3. Scope of the Audit 
3.9.4. Reference Documents 
3.10. Execution of Internal Audits 
3.10.1. Opening Meeting 
3.10.2. System Evaluation 
3.10.3. Deviations from Internal Audits 
3.10.4. Closing Meeting 
3.10.5. Evaluation and Monitoring of the Effectiveness of Deviation Closure 
This training will allow you to advance in your career comfortably"