Human Resources Management in Veterinary Centers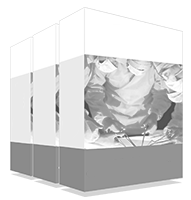 Human resources management is a fundamental task in any business, including veterinary center, since the person in charge of this area can get the most out of their employees if they place them in the right position. That's why the person in charge of human resources management should possess specific skills in this field. To specialize in this area, TECH offers the best program of the mooment that will allow professionals to achieve success in their business.
The world's largest faculty of veterinary medicine"
We offer you the most comprehensive training on the market to bring the business management side of your veterinary center to the same level as the clinical and sanitary practice, offering your clients the highest quality in both services"
Human Resources Management in Veterinary Centers is a task of utmost importance, because the staff in this type of facilities is the most valuable asset of the company, since, being service providers, they are people who offer solutions to the problems of the clients.
The selection, integration, motivation and development of people who make up the working teams are vital for the success of the business. Thus, if it is not done properly, the processes carried out in the center will surely fail and it will seriously affect the quality of services provided and, therefore, the satisfaction of the users.
Therefore, it is necessary for the manager to know the characteristics and qualities of each employee in depth, with the aim of placing them in the most appropriate position according to their skills, where they will be able to achieve the best performance, offering a better service and achieving customer loyalty.
It should be taken into account that the lack of university training on business management in the veterinary degree has a great influence on the lack of awareness of the future entrepreneur when it comes to professionally managing their veterinary center, prioritizing, in reality, the medical and surgical practice aspects instead.
At present, one of the main problems affecting continuing postgraduate specialization is its compatibility with work and personal life. Current professional demands make it difficult to achieve quality, specialized training in person, so the online format will allow students to combine this specialized training with their daily professional practice, without losing their connection to training and specialization.
Immerse yourself in this high quality educational training, which will enable you to face the future challenges within Human Resources Human Resources Management in Veterinary Centers"
This Postgraduate Diploma in Human Resources Management in Veterinary Centers contains the most complete and up-to-date educational program on the market. The most important features include:
The development of case studies presented by experts in the Human Resources Management in Veterinary Centers
The graphic, schematic, and practical contents with which they are created, provide scientific and practical information on the disciplines that are essential for professional development
Latest innovations in Human Resources Management in Veterinary Centers
Practical exercises where the self-assessment process can be carried out to improve learning
Special emphasis on innovative methodologies for Human Resources Management in Veterinary Centers
Theoretical lessons, questions to the expert, debate forums on controversial topics, and individual reflection work
Content that is accessible from any fixed or portable device with an Internet connection
This Postgraduate Diploma is the best investment you can make when choosing a refresher program to update your knowledge in Human Resources Management in Veterinary Centers"
Its teaching staff includes professionals belonging to the field of Business Strategies in Veterinary Centers, who bring to this training the experience of their work, as well as renowned specialists from reference societies and prestigious universities.
The multimedia content, developed with the latest educational technology, will provide the professional with situated and contextual learning, i.e., a simulated environment that will provide immersive training programmed to train in real situations.
This program is designed around Problem-Based Learning, whereby the specialist must try to solve the different professional practice situations that arise throughout the program. For this purpose, the professional will be assisted by an innovative system of interactive videos made by renowned and experienced experts in Human Resources Management in Veterinary Centers.
This training comes with the best didactic material, providing you with a contextual approach that will facilitate your learning"
This 100% online Postgraduate Diploma will allow you to combine your studies with your professional work while expanding your knowledge in this field"
The structure of the contents has been designed by the best professionals in the Veterinary Center Management and Administration sector, with extensive experience and recognized prestige in the profession, backed by the volume of cases reviewed and studied, and with a broad command of new technologies. 
We have the most complete and up-to-date scientific program on the market. We strive for excellence and for you to achieve it too"
 
Module 1. Human Resources Management in Veterinary Centers
1.1. Strategic Planning of the Staff of a Veterinary Center I
1.1.1. Equipment Size
1.1.2. Competencies and Talent
1.1.3. Roles, Responsibilities and Tasks
1.2. Strategic Planning of the Staff of a Veterinary Center II
1.2.1. Job Positions Analysis and Description
1.2.2. Job Position Objectives
1.2.3. Organization Chart
1.3. Selection Process in a Veterinary Center I
1.3.1. Profiles
1.3.2. Job Offer Design
1.3.3. Receipt and Selection of Resumes
1.4. Selection Process in a Veterinary Center II
1.4.1. Reading Resumes: Detecting Skills, References
1.4.2. Sample Job Interview, Key Questions
1.4.3. Communication with Candidates
1.5. Recruiting and Hiring Employees in a Veterinary Center
1.5.1. Recruitment, Professional Categories
1.5.2. Payroll
1.5.3. Welcoming Process
1.6. Training of a Veterinary Center Team
1.6.1. Training Objectives
1.6.2. Internal and External Training
1.6.3. Evaluation and Economic Aspects of Training
1.6.3.1. Career Plans
1.7. Internal Communication in a Veterinary Center
1.7.1. Effective Communication
1.7.2. Internal Communication Tools
1.7.3. Effective Meetings
1.8. Performance Evaluation of the Employees of a Veterinary Center
1.8.1. Important Concepts
1.8.2. Establishment of Indicators
1.8.3. Evaluation Models
1.8.4. Implementation
1.8.5. Relationship with Incentives
1.9. Retention of Valuable Employees in Veterinary Centers
1.9.1. Job Satisfaction
1.9.2. Motivation
1.9.3. Recognition and Rewards
1.9.4. Promotion and Advancement
1.10. Remuneration of Employees in Veterinary Centers
1.10.1. Salaries by Category
1.10.2. Fixed and Variable
1.10.3. Criteria for the Establishment of Incentives
1.10.4. Types of Incentives: Economic and Non-Economic
1.10.5. Emotional Salary
Module 2. Leadership and Management Skills Applied in Veterinary Centers
2.1. Essential Management Skills in a Veterinary Center Manager and/or Owner
2.1.1. Direction
2.1.2. Decision Making
2.1.3. Resolving Capacity
2.1.4. Flexibility
2.1.5. Self-Knowledge
2.1.6. Assertiveness
2.1.7. Communication
2.1.8. Emotional Intelligence
2.2. Leadership Applied to Veterinary Centers
2.2.1. Characteristics of the Leader
2.2.2. Benefits of Leadership
2.2.3. Leader Exercises
2.2.4. Delegation
2.2.4.1. Delegation Strategy
2.2.4.2. Task Selection
2.2.4.3. Qualification Process
2.2.5. Motivational Interviews with Employees
2.2.5.1. GROW/MAPA Method
2.3. Negotiation for the Veterinary Center Manager
2.3.1. Negotiator Skills
2.3.2. Types and Styles of Negotiation
2.3.3. Negotiation Stages
2.3.3.1. Preparation
2.3.3.2. Discussion and Argumentation
2.3.3.3. Proposal
2.3.3.4. Exchange
2.3.3.5. Closure
2.3.3.6. Monitoring
2.3.4. Negotiation Tactics and Techniques
2.3.5. Strategies
2.4. The Time Management of a Veterinary Center Manager
2.4.1. Slow Down, Reflect, Analyze and Decide
2.4.2. Inner Knowledge
2.4.3. How to Prioritize
2.4.4. Act
2.4.5. Planning and Organizing
2.4.6. Time Thieves
2.5. How to Build Trust in the Staff of a Veterinary Center
2.5.1. Self-Confidence
2.5.2. Trusting Others
2.5.3. Constructive Self-Criticism
2.5.4. Respect and Responsibility
2.5.5. Honesty
2.5.6. Trial and Error
2.6. Productivity Management for Veterinary Center Managers
2.6.1. Productivity Thieves
2.6.2. The Getting Things Done® Method (GTD)
2.6.2.1. Fundamentals
2.6.2.2. Collect or Capture
2.6.2.3. Process or Clarify
2.6.2.4. Organize
2.6.2.5. Check
2.6.2.6. Do
2.7. High-Performance Professional Teams in Veterinary Centers
2.7.1. Working Groups
2.7.2. Characteristics of Professional Equipment
2.7.3. Benefits of High Performance Professional Teams
2.7.4. Practical Examples
2.8. Identification and Resolution of Internal Conflicts in Veterinary Centers
2.8.1. The Method of the Five Dysfunctions of Professional Teams
2.8.1.1. Lack of Trust
2.8.1.2. Fear of Conflict
2.8.1.3. Lack of Commitment
2.8.1.4. Avoidance of Liability
2.8.1.5. Disinterest in Results
2.8.2. Causes of Failure in Professional Teams
2.9. Prevention of Internal Toxicity in Veterinary Centers
2.9.1. Organizational Health
2.9.2. Preventive Measures
2.9.2.1. Creating a Cohesive Leadership Team
2.9.2.2. Creating Clarity Within the Organization
2.9.2.3. Overcommunicating Clarity
2.9.2.4. Reinforcing Clarity
2.10. Change Management in the Management of Veterinary Centers
2.10.1. Belief Audit
2.10.2. Character Development
2.10.3. Actions for Change
Module 3. Production Processes in Veterinary Centers
3.1. Introduction to Production Processes in Veterinary Centers
3.1.1. Concept of Business Process
3.1.2. Introduction to Business Processes
3.1.3 Graphical Representation of Processes
3.1.4. Standardization of Processes
3.1.5. Practical Examples of Processes in Veterinary Centers
3.2. Analysis of the Production Processes of Veterinary Centers
3.2.1. Process Management System
3.2.2. Measurement, Analysis and Improvement of Business Processes
3.2.3. Characteristics of a Well-Directed and Managed Process
3.3. Business Productivity in the Veterinary Health Care Industry
3.3.1. Focus on Key Objectives
3.3.2. Added Value Generated for the Customer
3.3.3. Analysis of the Value Provided by the Processes
3.3.4. Competitiveness
3.3.5. Productivity. Loss and Improvement Analysis
3.4. Modelos de gestión empresarial aplicados al sector de centros sanitarios veterinarios
3.4.1. Traditional Mass Management
3.4.2. Management Based on the Lean Model
3.4.3. Management Based on an Improved Traditional Model
3.5. Introduction to the Lean Management Model Applied to Veterinary Centers
3.5.1. Basic Principles and Characteristics
3.5.2. Flow of Activities
3.5.3. Pulling System
3.5.4. Flow - Pull
3.5.5. Continuous Improvement
3.6. Waste in a Production Model Applied to Veterinary Centers
3.6.1. Wastage, Waste  or Shedding
3.6.2. Types of Waste
3.6.3. Causes of Waste
3.6.4. Waste Disposal
3.7. Implementation of the Lean Management Model in Veterinary Centers I
3.7.1. Process Conditioning
3.7.2. Balanced and Flexible Pull Flow
3.7.3. Transition From a Traditional Model to Lean Implementation
3.7.4. First Stage: Establishment of Regular and Uninterrupted Flow
3.8. Implementation of the Lean Management Model in Veterinary Centers II
3.8.1. Second Stage: Consolidating the Flow, Eliminating Waste, Ensuring Quality and Standardizing Operations
3.8.2. Third Stage: Establishment of the Pull Flow
3.8.3. Fourth Stage: Production Rate Flexibility
3.9. Implementation of the Lean Management Model in Veterinary Centers III
3.9.1. Fifth Stage: Flexibility in the Type of Product
3.9.2. Sixth Stage: Complete Implementation of Balanced, Level and Multi-Product Pull Flow
3.9.3. Stage Seven: Simple Management and Control
3.10. Lean Implementation Tools for Veterinary Centers
3.10.1. The Value Stream Map
3.10.2. A3: Analysis of New Approaches or Problems to be Solved
This training will allow you to advance in your career comfortably"