Dermatosis Due to Microbiome Alterations and External Agents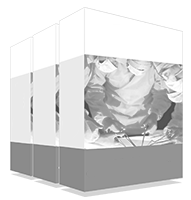 Dermatological problems are one of the most common reasons for consultations in the day to day veterinary clinic for small animals. The diagnosis and treatment of these cases are very often a challenge for veterinarians since the clinical aspects of the different skin diseases are often very similar. This Postgraduate Diploma focuses on the structure and physiology of skin and determines a logical and correct diagnostic approximation of the skin caused by microbiome alterations or external agents. This prestigious program addresses three of the most relevant pathologies of dermatology in company animals. These are pyodermas, dermatoses caused by fungi and dermatoses caused by protozoa, among which we highlight leishmaniasis, a very important disease in many geographical areas.
The world's largest faculty of veterinary medicine"
Veterinarians must continue their training to adapt to new developments in this field"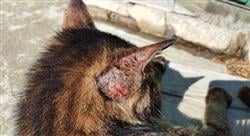 Dermatology is possibly the specialty within pet veterinary medicine that is most frequently encountered in daily clinical practice. 
Because of this, and taking into account its importance, the program of this Postgraduate Diploma has been developed by a highly-regarded veterinary teaching team in Veterinary Dermatology. 
The combination of experience, both theoretical and practical, allows the veterinary professional to develop, first hand, specialized knowledge to carry out a good diagnosis and treatment of dermatological diseases from the theoretical point of view, with the latest developments and scientific advances and from the extensive practical experience of all teachers.  The combination of a great team of interrelated teachers is what makes this Postgraduate Diploma unique among all those offered in similar training.
The topics developed in the Postgraduate Diploma program address, with a high level of depth, the most important dermatoses of small animals, including dogs, cats and other non-traditional pets.
With this Postgraduate Diploma the veterinary professional acquires advanced knowledge of Veterinary Dermatology for daily clinical practice. The study system applied by this University provides a solid foundation in the specialized knowledge of the Physiopathology of the skin and Latest Generation Dermatological Therapeutics.
As it is an online program, the student is not conditioned by fixed schedules, nor does he/she need to move to another physical location. All of the content can be accessed at any time of the day, so you can balance your working or personal life with your academic life.
Don't miss the opportunity to study this Postgraduate Diploma with us. It's the perfect opportunity to advance your career and stand out in an industry with high demand for professionals"
This Postgraduate Diploma in Dermatosis Due to Microbiome Alterations and External Agents offers you the advantages of a high-level scientific, teaching, and technological course. These are some of its most notable features: 
Development of practical cases presented by experts in Dermatology in Small Animals.
The graphic, schematic, and eminently practical contents with which they are created provide scientific and practical information on the disciplines that are essential for professional practice.
Latest information on Dermatology in Small Animals.
Practical exercises where the self-assessment process can be carried out to improve learning.
Special emphasis on innovative methodologies in Dermatology in Small Animals.
Theoretical lessons, questions to the expert, debate forums on controversial topics, and individual reflection assignments.
Content that is accessible from any fixed or portable device with an Internet connection.
This course is the best investment you can make when choosing a refresher programme to update your existing knowledge of Veterinary Dermatology"
The multimedia content, developed with the latest educational technology, will provide the professional with situated and contextual learning, i.e., a simulated environment that will provide immersive training programmed to train in real situations.
This program is designed around Problem Based Learning, whereby the specialist must try to solve the different professional practice situations that arise during the academic year. For this purpose, the professional will be assisted by an innovative interactive video system created by renowned and experienced experts in Dermatology in Small Animals and with extensive experience. 
This training comes with the best didactic material, providing you with a contextual approach that will facilitate your learning
This 100% online Postgraduate Diploma will allow you to combine your studies with your professional work while increasing your knowledge in this field
The structure of the content has been designed by the best professionals in the Dermatology in Small Animals sector, with extensive experience and recognized prestige in the profession, backed by the volume of cases reviewed, studied, and diagnosed, and with extensive knowledge of new technologies applied to veterinary medicine.   
This Postgraduate Diploma contains the most complete and up-to-date scientific program on the market"
Module 1. The Skin as an Organ Characteristics and Diagnostic Approach
1.1. Structure and Function of the Skin
1.1.1. Epidermis
1.1.2. Dermis
1.1.3. Cutaneous Appendages
1.1.4. Hypodermis
1.1.5. Vascularization and Innervation
1.2. Dermatological Consultation
1.2.1. Material for Sample Collection
1.2.2. Material for Clinical Examination
1.2.3. Material for Complementary Tests
1.3. Relationship with the Owner
1.3.1. Objectives
1.3.2. Personalized Care
1.3.3. Allocation of Sufficient Time
1.4. Diagnostic Protocol
1.4.1. Dermatological Record
1.4.2. General Medical Records
1.4.3. Dermatological Medical Records
1.5. General and Dermatological Examination
1.5.1. Primary Skin Lesions
1.5.2. Secondary Skin Lesions
1.5.3. Clinical Patterns        
1.6. Differential Diagnoses
1.6.1. Most Common Dermatosis
1.6.2. Least Common Dermatosis
1.7. Complementary Diagnostic Tests
1.7.1. Skin Scraping
1.7.2.  Trichogram
1.7.3. Hair Brushing
1.7.4. Adhesive Tape
1.7.5. Imprint
1.7.6. Cultivation Methods
1.7.7. Skin Biopsy
1.8. Skin Cytology
1.8.1. Sample Collection
1.8.2. Processing and Staining
1.8.3. Interpretation
1.9. Cutaneous Histopathology
1.9.1. Inflammatory Patterns
1.9.2. Atrophic Patterns
1.9.3. Neoplasm Patterns
1.10. Treatments Overview
1.10.1. Topical 
1.10.1.1. Shampoo
1.10.1.2. Solution
1.10.1.3. Foams
1.10.1.4. Wipes
1.10.2. Systemic
1.10.2.1. Oral
1.10.2.2. Parenteral Route
Module 2.  Cutaneous Dysbiosis or Alterations of the Microbiome (Bacteria and Fungi)
2.1. Bacterial Dysbiosis
2.1.2. Surface Pyodermas
2.1.3. Superficial Pyodermas
2.1.4. Deep Pyodermas
2.1.4.1. Cytological Differences of the Different Pyodermas
2.1.4.2. Localized Deep Pyodermas
2.1.4.3. Pyoderma Profunda of the German Shepherd
2.1.5. Antibiotic Therapy 
2.1.5.1. Reading of the Antibiogram
2.1.5.2. MRS Bacterial Strains Diagnostic and Therapeutic Strategies
2.2. Rare Bacteria Mycobacteria  
2.2.1. Mycobacterium Tuberculosis
2.2.2. Mycobacterium Lepraemurium
2.2.3. Saprophytic Mycobacteriosis in Immunocompetent Hosts
2.2.4. Mycobacteriosis in Immunodeficient Hosts
2.3. Folliculitis Complex Furunculosis-Cellulitis
2.3.1. Pathogenesis and Clinical Characteristics 
2.3.2. Types of Folliculitis-Forunculosis-Cellulitis
2.4. Subcutaneous Abscesses  
2.4.1. Subcutaneous Abscesses in Dogs
2.4.2. Subcutaneous Abscesses in Cats 
2.5. Various Bacterial Infections 
2.5.1. Necrotizing Fasciitis
2.5.2. Dermatophilosis
2.5.3. Filamentous Bacteria 
2.6. Superficial Mycotic Dysbiosis
2.6.1. Dermatofphytosis
2.6.1.1. DTM Cultivation Characteristics of the Most Common Dermatophytes
2.6.2. Yeast Dermatosis
2.7. Subcutaneous Mycoses, Systemic Mycoses and Other Mycoses   
2.7.1. Subcutaneous Mycoses Sporotrichosis
2.7.2. Subcutaneous Mycoses Mycetomas and Other Subcutaneous Mycoses
2.7.3. Systemic Mycoses Cryptococcosis, Blastomycosis, Coccidiomycosis, Histoplasmosis
2.7.4. Candidiasis, Aspergillosis, Other Mycoses
2.8. Antifungal Treatments  
2.8.1. Topical Treatments
2.8.2. Systemic Treatment 
2.9. Dermatoses caused by Algae, Rickettsiae and Viruses  
2.9.1. Diseases caused by Algae
2.9.2. Rickettsial Dermatoses Erlichiosis Mycoplasmosis
2.9.3. Dermatoses Caused by Virus
2.9.3.1. Dermatoses Caused by Virus in Cats
2.9.3.2. Dermatoses caused by Virus in Dogs.
2.10. Dermatosis due to Protozoa  Leishmaniosis
2.10.1. Typical Cutaneous Manifestations of Leishmaniasis
2.10.2. Treatment Suggestions in Leishmaniasis
Module 3. Dermatosis of Parasitic Origin
3.1. Introduction. 
3.2. Parasitosis by Insects
3.2.1. Fleas
3.2.2. Lice
3.2.3. Mosquitoes
3.2.4. Hymenoptera
3.2.5. Myiasis and Fly Dermatitis
3.3. Parasitosis by Arachnids
3.3.1. Ticks
3.3.2. Other Rare Arachnids
3.4. Parasitosis by Superficial Mites
3.4.1. Cheiletiella
3.4.2. Neothrombicles
3.4.3. Otodectescynotis
3.5. Parasitosis by Plough/Profundus Mites
3.5.1. Sarcoptes Scabiei
3.5.2. Notoedrees Cati
3.6. Parasitosis by Follicular Mites I
3.6.1. Demodex
3.6.1.1. History
3.6.1.2. Life Cycle
3.6.1.3. Species of Demodex
3.6.1.4. Immunology and Pathogenesis of Demodicosis
3.6.2. Canine Demodicosis
3.6.2.1. Clinical Picture Clinical Polymorphism
3.6.2.2. Juvenile vs. Adult Canine Demodicosis
3.6.2.3. Treatment / Prevention
3.7. Parasitosis by Follicular Mites II
3.7.1. Feline Demodicosis
3.7.2. Straelensia Cynotis
3.8. Parasitosis by Helminth
3.8.1. Ancylostoma
3.8.2. Uncinaria
3.8.3. Pelodera
3.9. Caterpillar Larvae Processionary 
3.9.1. Other Rare Ectoparasites
3.10. External Antiparasitic Agents Key Aspects Pharmacokinetics
3.10.1. Presentations 
3.10.2. Topical Action
3.10.3. Systemic Action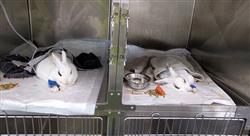 Achieve professional success with this high-level training provided by prestigious professionals with extensive experience in the sector"