Civil Veterinary Expertise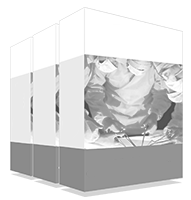 Judicial expertise in the field of veterinary medicine requires a deep and detailed knowledge of the most relevant aspects of the different elements of this field. In this program in Civil Veterinary Expertise TECH offers a complete training in the judicial evidence, the bases of veterinary intervention from the legal point of view and the civil liability associated with this activity. A compendium of knowledge that will give your training a boost for success.
The world's largest faculty of veterinary medicine"
Become one of the most in-demand professionals of today"
The current social need for professionals specialized in the expertise in legal proceedings requires specific training from an eminently practical perspective, and veterinary medicine is no exception. The current social need for professionals specialized in the expertise in legal proceedings requires specific training from an eminently practical perspective, and veterinary medicine is no exception. The more scientific support a legal decision has, the more justice it will impart. 
This is precisely the reason for the creation of this Postgraduate Diploma in Civil Veterinary Expertise, in which we count on the collaboration of authors directly related to Judicial Expertise with more than enough professional and teaching experience. Experts from Schools of Legal Practice, University Expert of Access to the Legal Profession, Faculty of Veterinary Medicine, who have previously taught Judicial Expert Training Courses in the Veterinary field. 
The Postgraduate Diploma will analyze in detail all the questions that may arise for a Veterinary Graduate who intends to enter the world of expertise in Courts. The objective of this training is to take the veterinary professionals through a complete development, training them through a solid education to be able to intervene with judgment and responsibility in any legal proceeding to which they may be called. 
Get a complete and adequate qualification in Civil Veterinary Expertise and open new paths to your professional progress"
This Postgraduate Diploma in Civil Veterinary Expertise offers you the characteristics of a course of a high scientific, teaching and technological level. These are some of its most notable features: 
The latest technology in online teaching software 
A highly visual teaching system, supported by graphic and schematic contents that are easy to assimilate and understand 
Practical cases presented by practising experts 
State-of-the-art interactive video systems 
Teaching supported by telepractice 
Continuous updating and recycling systems 
Autonomous learning: full compatibility with other occupations 
Practical exercises for self-evaluation and learning verification 
Support groups and educational synergies: questions to the expert, debate and knowledge forums
Communication with the teacher and individual reflection work 
Content that is accessible from any fixed or portable device with an Internet connection 
Supplementary documentation databases are permanently available, even after the course
With a methodological design that relies on teaching techniques proven for their effectiveness, this Postgraduate Diploma in Civil Veterinary Expertise will take you through different teaching approaches to allow you to learn in a dynamic and effective way"
Our teaching staff is made up of professionals from different fields related to this specialty. In this way, TECH ensure that we provide you with the up-to-date training we are aiming for. A multidisciplinary team of professionals trained and experienced in different environments, who will cover the theoretical knowledge in an efficient way, but, above all, will put the practical knowledge derived from their own experience at the service of the course: one of the differential qualities of this course. 
This mastery of the subject is complemented by the effectiveness of the methodological design of this Postgraduate Diploma in Civil Veterinary Expertise. Developed by a multidisciplinary team of E-learning experts, it integrates the latest advances in educational technology. In this way, the students will be able to study with a set of comfortable and versatile multimedia tools that will give them the operability they need in their training. 
The design of this program is based on Problem-Based Learning: an approach that conceives learning as a highly practical process. To achieve this remotely, we will use telepractice: with the help of an innovative interactive video system and
Learning from an Expert you will be able to acquire the knowledge as if you were facing the scenario you are learning at that moment. A concept that will allow students to integrate and memorize what they have learnt in a more realistic and permanent way. 
With the experience of professionals from the judiciary, prosecution, law, veterinary and university fields"
A Postgraduate Diploma in Civil Veterinary Expertise that will allow you to acquire all the necessary knowledge in this area"
The contents of this Postgraduate Diploma have been developed by the different experts involved in the program, with a clear purpose: to ensure that our students acquire each and every one of the necessary skills to become true experts in this field. A complete and well-structured program that will take you to the highest standards of quality and success.
This Postgraduate Diploma in Civil Veterinary Expertise contains the most complete and up-to-date scientific program on the market"
Module 1. General aspects: Causes and Functions of the Expert Evidence Legislation and Jurisprudence 
1.1. Veterinary Expertise
1.1.1. Introduction
1.1.2. Foundation of the Expert Evidence
1.1.3. Need of the Expert Evidence
1.2. Expert's Functions
1.2.1. Introduction
1.2.2. General Functions
1.2.3. Specific Functions
1.2.4. How to Perform the Functions
1.2.5. Form of Fulfillment of Functions
1.3. Procedural Regulations Part 1
1.3.1. Introduction
1.3.2. Object
1.3.3. Need
1.3.4. Initiative
1.4. Procedural Regulations Part 2
1.4.1. Proposition
1.4.2. Admission
1.4.3. Other General Provisions
1.5. Procedural Regulations Part 3
1.5.1. Evidence Anticipation
1.5.2. Evidence Assurance
1.6. Procedural Regulations Part 4
1.6.1. Object and Purpose of the Expert's Report
1.6.2. Contribution of the Expert's Report
1.6.3. Conditions of the Experts
1.6.4. Judicial Appointment of Expert
1.7. Jurisprudence on Veterinary Expert Evidence Part 1
1.7.1. Introduction
1.7.2. Damage Compensation Process
1.7.3. Main Characteristics
1.7.4. Function of the Veterinary Expert
1.8. Jurisprudence on Veterinary Expert Evidence Part 2
1.8.1. Introduction
1.8.2. Proceeding for the Death of a Horse
1.8.3. Main Characteristics
1.8.4. Function of the Veterinary Expert
1.9. Jurisprudence on Veterinary Expert Evidence Part 3
1.9.1. Introduction
1.9.2. Contract Termination Process for Sick Animals
1.9.3. Main Characteristics
1.9.4. Function of the Veterinary Expert
1.10. Jurisprudence on Veterinary Expert Evidence Part 4
1.10.1. Introduction
1.10.2. Surgical Intervention Process (Orchitectomy)
1.10.3. Main Characteristics
1.10.4. Function of the Veterinary Expert
1.11. Other Cases of Common Application in the Court of Law
Module 2. Veterinary Law Euthanasia Forensic Aspects of Veterinary Medicine Anamnesis, Thanatology and Forensic Toxicology Veterinary Necropsy 
2.1. Veterinary Law
2.1.1. Introduction
2.1.2. Importance and Division of Veterinary Law
2.1.3. Veterinary Legal Applications
2.1.4. Legal Standards and its Understanding
2.1.5. Search for Legislation and its Practical Application
2.2. Euthanasia
2.2.1. Introduction
2.2.2. Physical and Chemical Agents
2.2.3. Application in Different Animal Species
2.2.4. Euthanasia in Animal Experimentation
2.2.5. Legal Aspects of Euthanasia
2.3. Forensic Aspects of Veterinary Medicine I
2.3.1. Introduction
2.3.2. Medical History
2.3.3. Methodology of Work at the Scene of the Event
2.3.4. In vivo Species Identification
2.3.5. Sampling of Live Animals
2.4. Forensic Aspects of Veterinary Medicine II
2.4.1. Sampling of the Corpse
2.4.2. Species Identification (Molecular Techniques)
2.4.3. Anatomopathological Examination (Types of Pathologies)
2.5. Forensic Thanatology I
2.5.1. Introduction
2.5.2. Types of Death
2.5.3. Prodromes of Death
2.5.4. Cadaveric Phenomena
2.5.5. Data of Death
2.6. Forensic Thanatology II and Forensic Traumatology
2.6.1. Forensic Entomology
2.6.2. Forensic Traumatology
2.6.3. Lesions Contusions Injuries Fractures
2.6.4. Choking Electrocution Burns Lightning
2.7. Forensic Toxicology I
2.7.1. General Principles
2.7.2. Main Toxics of Veterinary Concern
2.7.3. General Diagnosis of Poisoning
2.8. Forensic Toxicology II
2.8.1. Phases of Chemical-Toxicological Analysis
2.8.2. Chemical Methods
2.8.3. Instrumental Techniques
2.8.4. Quality Control of Toxicological Analysis
2.8.5. Interpretation of the Analytical Result
2.9. Necropsy
2.9.1. Introduction
2.9.2. Instruments and Specific Equipment
2.9.3. General Guidelines for Necropsy in Mammals:
2.9.3.1. External Examination
2.9.3.2. Examination of Organs and Body Cavities
2.10. Necropsy in Other Species: Birds, Fish, Reptiles...
2.10.1. Birds
2.10.2. Fish
2.10.3. Reptiles
Module 3. Civil Liability of the Expert Intervention of the Veterinary Expert in Civil Judicial Proceedings
3.1. Veterinary Civil Liability (I)
3.1.1. Introduction
3.1.2. Obligation of Means or of Result
3.1.3. Requirements for the Emergence of Veterinary Civil Liability
3.2. Veterinary Civil Liability (II)
3.2.1. Civil Contractual Liability
3.2.2. Particular Actions    Civil Tort Liability
3.2.3. Juxtaposed Liabilities
3.3. Expert Civil Liability Analysis and Case Studies
3.3.1. Introduction
3.3.2. Expert Civil Liability
3.3.3. Civil Liability of the Veterinary Expert
3.4. Civil Liability Insurance
3.4.1. Veterinarian's Liability Insurance Regulation and Enforceability
3.4.2. Veterinary Expert's Liability Insurance
3.5. Regulation of the Expert's Intervention in the Civil Procedure Law
3.5.1. Object and Purpose of Expert Evidence in Civil Proceedings
3.5.2. Oath or Promise to Act Objectively
3.5.3. Time of Providing the Expert's Report
3.5.4. Possibility of Subsequent Contribution
3.5.4.1. Subsequent Contribution Due to Impossibility
3.5.4.2. Subsequent Contribution for Supplementary Allegations
3.6. Civil Judicial Proceedings
3.6.1. Ordinary Trial
3.6.2. Verbal Trial
3.6.3. Special Proceedings (Special Mention to Matrimonial Proceedings and Judicial Property Division Proceedings)
3.6.4. Possible Intervention of the Veterinary Legal Expert in Each of Them
3.7. Types of Experts in Civil Proceedings (According to the System of Appointment)
3.7.1. Party-appointed Expert
3.7.2. Court-appointed Expert Upon Request of the Party
3.7.3. Court-appointed Expert Without Request of a Party
3.7.4. Evaluation of the Expert's Report According to their Designation?
3.8. Qualifications of Experts and Procedure for Judicial Appointment
3.8.1. Official Title and Membership
3.8.2. Procedure for Judicial Appointment
3.8.3. Qualifications of Veterinary Experts and Procedure for their Appointment
3.8.4. Call, Acceptance and Provision of Funds
3.8.5. Cases of Free Legal Assistance
3.8.6. Expert's Objection
3.8.6.1. Concurring Circumstances for the Objection
3.8.6.2. Contradiction and Assessment of the Objection Possible Sanction 
3.8.7. Possible Intervention of the Parties in the Expert's Operations
3.8.8. Issuance and Ratification of the Judicially Appointed Expert
3.9. Defense of the Report at the Trial
3.9.1. Extent of Expert Intervention at Trial or at the Hearing
3.9.2. Statement or Explanation of Report
3.10. Professionals Involved in Civil Proceedings and their Relationship with the Expert
3.10.1. Judge
3.10.2. Lawyers of the Parties
3.10.3. Criticism of the Report of the Opposing Party's Expert 
A comprehensive teaching program, structured in well-developed teaching units, oriented towards learning that is compatible with your personal and professional life"