Therapeutic Exercise in Horses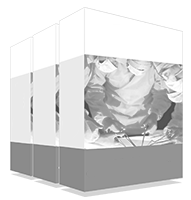 With this program, professionals will update their knowledge in the field of therapeutic exercise for horses and develop new skills to treat equines with the utmost professionalism, so that they can easily recover from an injury. Joining this community of learners will allow students to develop the professional skills needed to deal with these animals.
The world's largest faculty of veterinary medicine"
If you want to improve your skills to apply appropriate therapies for horse injuries, don't think twice and join our community of students"
One of the main subjects of ongoing monitoring and concern among riders, trainers and equine veterinarians is the locomotion of the horse, as well as improving and maintaining performance or recovery after an injury. 
The veterinarian's knowledge in this area should not focus solely on mechanical factors, since locomotion does not occur independently of the neuroregulatory system, i.e., the nervous system, through a concept called motor control. Throughout this Postgraduate Certificate you will develop an in-depth understanding of what motor control is and how the motor and sensory system work together in the execution of movement, as well as in the maintenance of posture and balance in dynamic stability. 
Impaired motor control may trigger locomotor deficits, decreased performance or structural disorders. Therefore, we will discuss the factors responsible for this impairment and the pathophysiological mechanism triggered, as well as the importance of rehabilitation, since this does not occur by itself, not even when the cause of the impairment has been resolved. 
Historically, the post-injury rehabilitation process focused on the restoration of muscular strength and endurance and joint flexibility without addressing the role of neuromuscular mechanisms. It is now known that this simplified approach leads to a higher risk of injury and incomplete restoration of function, so it is vital to undertake specific professional development that takes into account neuromotor re-education.
This will provide a solid foundation to understand the fundamentals and application of active exercises and tools to establish an active therapeutic approach to restore function and structure and effectively design and develop training and re-education programs based on clinical and scientific findings.
This Postgraduate Certificate provides students with specialist tools and skills to enhance their professional practice, and key competencies such as knowledge of the day-to-day work of the veterinary professional, and responsibility in the monitoring and supervision of their work, as well as communication skills for effective teamwork.
Do not miss the opportunity to take this Postgraduate Certificate in Therapeutic Exercise in Horses. It's the perfect opportunity to advance your career"
This Postgraduate Certificate in Therapeutic Exercise in Horses contains the most complete and up-to-date scientific program on the market. The most important features include: 
The exploration of practical cases presented by experts in equine physiotherapy and rehabilitation
Graphic, schematic, and practical contents which provide scientific and practical information on the disciplines that are essential for professional practice
Practical exercises where self-assessment can be used to improve learning
Special emphasis on innovative methodologies in Therapeutic Exercise for Horses
Theoretical lessons, questions to the expert, debate forums on controversial topics, and individual reflection assignments
Content that is accessible from any fixed or portable device with an Internet connection
This Postgraduate Certificate is the best investment you can make in selecting a refresher program to update your knowledge in Therapeutic Exercise in Horses"
The faculty includes veterinary professionals, who bring their professional experience to this program, as well as renowned specialists from leading societies and prestigious universities.
Its multimedia content, developed with the latest educational technology, will allow the professional a situated and contextual learning, that is, a simulated environment that will provide an immersive learning programmed to prepare for real situations.
This program is designed around Problem-Based Learning, whereby the professional must try to solve the different professional practice situations that arise throughout the program. For this purpose, the professional will be assisted by an innovative interactive video system created by renowned and experienced experts in therapeutic exercise. 
This program comes with the best educational material, providing you with a contextual approach that will facilitate your learning"
This 100% online Postgraduate Certificate will allow you to balance your studies with your professional work while increasing your knowledge in this field"
The syllabus has been designed by the best professionals in Equine Physiotherapy and Rehabilitation, with extensive experience and excellent standing within the profession, backed by a large volume of cases reviewed, studied, and diagnosed, and extensive knowledge of new technologies applied to veterinary care.   
We have the most complete and up-to-date academic program on the market. We strive for excellence and for you to achieve it too" 
Module 1. Therapeutic Exercise and Active Kinesitherapy
1.1. Physiological Basis of Motor Control I 
1.1.1. Sensory Physiology 
1.1.1.1. What is it and Why is it Important? Sensation Vs. Perception
1.1.1.2. Interconnection Between the Sensory and Motor System
1.1.2. Sensory Afferent Fibers
1.1.3. Sensory Receptors 
1.1.3.1. Definition, Types and Characteristics 
1.1.3.2. Cutaneous Sensory Receptors
1.1.3.3. Muscle Proprioceptors
1.2. Physiological Basis of Motor Control II 
1.2.1. Afferent Sensory Tracts 
1.2.1.1. Dorsal Spine 
1.2.1.2. Spinothalamic Tracts
1.2.1.3. Spinocerebellar Tracts
1.2.1.4. Other Afferent Sensory Tracts
1.2.2. Efferent Motor Tracts
1.2.2.1. Corticospinal Tract
1.2.2.2. Rubrospinal Tract
1.2.2.3. Reticulospinal Tract
1.2.2.4. Vestibulospinal Tract
1.2.2.5. Tectospinal Tract
1.2.2.6. Importance of the Pyramidal and Extrapyramidal System in Animals
1.2.3. Neuromotor Control, Proprioception and Dynamic Stability
1.2.4. Fascia, Proprioception and Neuromuscular Control
1.3. Motor Control: Operation and Alteration  
1.3.1. Motor Patterns
1.3.2. Levels of Motor Control
1.3.3. Theories of Motor Control
1.3.4. How Motor Control is Altered?
1.3.5. Dysfunctional Patterns
1.3.6. Pain and Motor Control 
1.3.7. Fatigue and Motor Control
1.3.8. The Gamma Circuit 
1.4. Motor Control: Disorder and Re-Education 
1.4.1. Consequences of Disrupted Motor Control
1.4.2. Neuromuscular Re-Education 
1.4.3. Learning Principles and Other Theoretical Considerations in Motor Control Re-Education
1.4.4. Assessment and Goals in Motor Control Re-Education
1.4.5. Importance of Rider-Horse Communication in the Neuromotor System 
1.5. Motor Control: Re-Education II: Core Training 
1.5.1. Basis of Application 
1.5.2. Core Anatomy of the Horse
1.5.3. Dynamic Mobilizations
1.5.4. Facilitation or Strengthening Exercises 
1.5.5. Imbalance or Destabilization Exercises
1.6. Motor Control: Re-Education II: Proprioceptive Facilitation Techniques
1.6.1. Basis of Application 
1.6.2. Environmental Stimulation Techniques 
1.6.3. Use of Proprioceptive or Tactile Stimulators and Wristbands
1.6.4. Use of Unstable Surfaces
1.6.5. Use of Neuromuscular Taping
1.6.6. Use of Resistive Elastic Bands
1.7. Training and Active Rehabilitation Programs I 
1.7.1. Initial Considerations
1.7.2. The Natural Gaits of the Horse: Biomechanical Aspects to be Considered in Re-Education
1.7.2.1. Walk
1.7.2.2. Trot
1.7.2.3. Canter
1.7.3. Working With the Neck in a Low and Elongated Position: Biomechanical Aspects to Be Considered in Re-Education
1.7.4. Working in Circles: Biomechanical Aspects to Consider in Re-Education
1.8. Training and Active Rehabilitation Programs II 
1.8.1. The Backward Step: Biomechanical Aspects to Be Considered in Re-Education
1.8.1.1. Initial Considerations
1.8.1.2. Effects from a Biomechanics Perspective
1.8.1.3. Effects from a Neurological Perspective
1.8.2. Two-Track Work: Biomechanical Aspects to Be Considered in Re-Education
1.8.3. Work With Bars and Cavalettis: Biomechanical Aspects to Be Considered in Re-Education
1.8.4. Slope Work: Biomechanical Aspects to Be Considered in Re-Education
1.8.5. Footwork and Use of Auxiliary Renderings: Biomechanical Aspects to be Considered in Re-Education
1.9. Training and Active Rehabilitation Programs III
1.9.1. Considerations and Objectives in the Design of an Active Rehabilitation Program 
1.9.2. Considerations of the Effect of Training on Muscle Physiology 
1.9.3. Consideration of the Effect of Training on the Cardiorespiratory System 
1.9.4. Considerations of Specific Active Rehabilitation Programs 
1.9.5. Effect of the Rider on Posture and Movement
1.10. Hydrotherapy 
1.10.1. Therapeutic Properties of Water
1.10.2. Resting and Exercise Forms of Hydrotherapy
1.10.3. Physiological Adaptations to Exercise in Water, With Special Emphasis on Locomotor Adaptations
1.10.4. Use of Aquatic Exercise in the Rehabilitation of Tendon Ligament Injuries
1.10.5. Use of Aquatic Exercise in the Rehabilitation of pathologies of Dorsal Pathologies
1.10.6. Use of Aquatic Exercise in the Rehabilitation of Joint Pathologies
1.10.7. Precautions and General Considerations When Designing an Aquatic Exercise Protocol in Musculoskeletal Rehabilitation