Ruminant and Equine Production and Health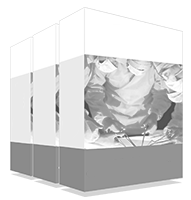 During this program, students will be able to explore the concept of "One Health", how veterinarians contribute towards this concept and its importance in an increasingly globalized world. At the same time, this program addresses the main strategies for dealing with any infectious or contagious diseases in equine species and ruminants, enhancing knowledge and skills to diagnose, prevent and combat the main diseases of veterinary interest.
The world's largest faculty of veterinary medicine"
A comprehensive update on Ruminant and Equine Production and Health with the most complete and effective educational program on the online market''
Recent globalization and its impact on animal health and, therefore, public health, is a topic of worldwide interest. The increase in international trade and structural changes in nation states have led to the emergence and spread of global health phenomena that represent risks, challenges and opportunities for producers and consumers. This is turn has posed serious challenges for health agencies, professionals and educational institutions. 
In line with the concept of  One Health, the professionals will be able to identify issues arising in veterinary medicine that also impact public health (such as zoonotic diseases and antibiotic resistance) and food safety. 
Students will develop specialist knowledge of the documentation to notify competent authorities and the procedure for sample collection and the operation of reference laboratories. Lastly, they will analyze the latest challenges and advances in animal health. 
The Postgraduate Certificate in on Ruminant and Equine Production and Health aims to provide advanced and multidisciplinary professional development in the field of Ruminant and Equine Health. 
This program addresses the main strategies for dealing with any infectious or contagious diseases in equine species and ruminants, enhancing expertise and skills to diagnose, prevent and combat the main diseases of veterinary interest. 
It provides an all-important multidisciplinary view of epidemiology, clinical practice and pathology, allowing students to develop a wide range of skills, insights and abilities that allow them to understand and apply theoretical knowledge in practice. 
This Postgraduate Certificate analyzes the concepts, definitions and tools that allow the professional to explore the main diseases that affect ruminants and equines through differential diagnosis, proper sampling for diagnosis, diagnostic techniques outlined for each infectious process and control measures to be applied for each disease. 
Join the elite, with this highly effective educational program and open up new paths to career advancement''
This Postgraduate Certificate in Ruminant and Equine Production and Health contains the most complete and up-to-date program on the market. The most important features include:
The latest technology in the form of online teaching software
A highly visual teaching system, supported by graphic and schematic contents that are easy to assimilate and understand
Case studies presented by practising experts
State-of-the-art interactive video systems
Teaching supported by telepractice
Continuous updating and recycling systems
Autonomous learning: full compatibility with other commitments
Practical exercises for self-assessment and learning verification
Support groups and educational synergies: questions to the expert, debate and knowledge forums
Communication with the teacher and work for individual reflection
Content that is accessible from any fixed or portable device with an Internet connection
Supplementary documentation banks that are permanently available, even after finishing the course
A complete educational program that will allow you to acquire the most advanced knowledge in all areas of veterinary care for equines''
Our teaching staff is made up of professionals from different fields related to Ruminant and Equine Production and Health. In this way we ensure that we deliver an educational update in line with objectives. A multidisciplinary team of professionals trained and experienced in different areas, will cover the theoretical knowledge in an efficient way, but above all, will bring practical knowledge from their own experience to the course: one of the factors that makes this program unique. 
This mastery of the subject matter is complemented by the effectiveness of the methodological design. Developed by a multidisciplinary team of e-learning experts, it integrates the latest advances in educational technology. This way, you will be able to study with a range of comfortable and versatile multimedia tools that will give you the operability you need in your specialization. 
The design of this program is based on Problem-Based Learning: an approach that conceives learning as a highly practical process. To achieve this remotely, we will use telepractice learning: with the help of an innovative interactive video system, and learning from an expert, you will be able to acquire the knowledge as if you were actually dealing with the scenario you are learning about. A concept that will allow you to integrate and fix learning in a more realistic and permanent way. 
Benefit from the experience of practising professionals and the analysis of actual success stories, in this high-impact program"
With a methodological design based on proven teaching techniques, this innovative program uses a range of teaching approaches to allow you to learn in a dynamic and effective way"
The contents have been developed by different specialists in the area, with a clear purpose: to ensure that our students acquire each and every one of the skills necessary to become true experts in this field. 
A complete and well-structured program that will take you to the highest standards of quality and success. 
A comprehensive program, structured in well-developed teaching units, oriented towards learning that is compatible with your personal and professional life''
Module 1. Important Animal Production and Health Aspects 
1.1. Animal Production 
1.1.1. Introduction 
1.1.2. Current Situation of the Sector 
1.1.3. Role of the Veterinarian 
1.2. Animal Production Systems 
1.2.1. Intensive 
1.2.2. Alternative Systems
1.2.2.1. Extensive Production 
1.2.2.2. Ecological Production 
1.3. Livestock Production 
1.3.1. Biosecurity Measures 
1.3.2. Vaccination and Treatment Plans 
1.4. Health in the Livestock Sector 
1.4.1. Concept of Animal Health 
1.4.2. Animal Identification Systems 
1.4.3. Movements of Animals For Slaughter 
1.5. Animal Welfare 
1.5.1. Current Situation 
1.5.2. Animal Welfare Measures 
1.6. Impacts of Livestock Production on Public Health 
1.6.1. Concept of One Health 
1.6.2. Zoonotic Diseases 
1.6.2.1. Main Zoonotic Diseases 
1.6.2.2. Declaration to the Competent Authority 
1.6.3. Resistance to Antibiotics 
1.6.2.1. Importance of Antibiotic Resistance 
1.6.2.2. Categorization of Antibiotics Based on their Use in Animals 
1.7. Impact of Animal Production on Food Safety 
1.7.1. Food Safety 
1.7.2. Major Foodborne Diseases 
1.7.3. Declaration 
1.8. Notifiable Diseases of Livestock
1.8.1. Introduction 
1.8.2. Main Diseases 
1.8.3. Notification 
1.9. Competent Veterinary Medicine and Animal Health Authorities 
1.9.1. Introduction 
1.9.2. National Veterinary Corps 
1.9.3. Regional Offices and Veterinary Units 
1.10. Reference Laboratories 
1.10.1. Introduction 
1.10.2. Sensitivity and Specificity 
1.10.3. Sample Collection Tables 
Module 2. Ruminant and Equine Production and Health 
2.1. Main Ruminant Production Systems 
2.1.1. Cattle and Small Ruminants
2.1.2. Production Systems: Intensive and Extensive 
2.1.3. Main Breeds and Productions: Meat and Milk
2.1.4. Reproduction, Management, and Feeding
2.1.5. Facilities and Equipment
2.1.6. Animal Hygiene and Welfare
2.2. Main Equine Production Systems 
2.2.1. The Equine Sector
2.2.2. Production Systems
2.2.3. Main Breeds and Productions: Meat and Sport
2.2.4. Reproduction, Management, and Feeding
2.2.5. Facilities and Equipment
2.2.6. Animal Hygiene and Welfare 
2.3. Ruminant and Equine Necropsy
2.3.1. Equipment and Instruments
2.3.2. Medical History
2.3.3. External Examination
2.3.4. Orderly and Systematic Necropsy
2.3.5. Sample Collection
2.3.6. Completion of the Necropsy Report
2.3.7. Disposal of the Corpse and Disinfection of Instruments
2.4. Main General Infectious and Contagious Diseases in Ruminants
2.4.1. Foot and Mouth Disease
2.4.2. Bovine Viral Diarrhea
2.4.3. Bluetongue
2.4.4. Mammitis
2.4.5. Contagious Agalactia of Small Ruminants
2.4.6. Piroplasmosis
2.5. Main Respiratory Processes in Ruminants
2.5.1. TB
2.5.2. Infectious Bovine Rhinotracheitis
2.5.3. Pasteurellosis: Bovine Hemorrhagic Septicemia
2.5.4. Ovine Osteoarthritis
2.5.5. Bronchopulmonary Nematodosis
2.6. Main Digestive Processes in Ruminants
2.6.1. Neonatal Diarrhea Syndrome
2.6.2. Enterotoxemias
2.6.3. Paratuberculosis
2.6.4. Protozoosis
2.6.5. Helminthiasis
2.7. Main Reproductive Processes in Ruminants
2.7.1. Bovine Brucellosis and Small Ruminant Brucellosis
2.7.2. Ovine Enzootic Abortion
2.7.3. Q fever
2.7.4. Toxoplasmosis
2.7.5. Neosporosis
2.8. Main Cutaneous Processes in Ruminants
2.8.1. Pedero
2.8.2. Bovine Hypodermosis
2.8.3. Ruminant Mange
2.8.4. Miasis
2.8.5. Tick Infestation
2.9. Main Nervous Processes in Ruminants
2.9.1. Maedi-visna and Arthritis-encephalitis Caprinae
2.9.2. Transmissible Spongiform Encephalopathies
2.9.3. Histotoxic and Neurotoxic Clostidiosis
2.9.4. Listeriosis
2.9.5. Cenurosis
2.10. Main Equine Diseases
2.10.1. Equine Rhinopneumonitis
2.10.2. Equine Influenza
2.10.3. Equine Mumps
2.10.4. Equine Rhodococcosis
2.10.5. Infectious Endometritis
2.10.6. Equine Encephalitis
2.10.7. Strongylosis  
A comprehensive program, structured in well-developed teaching units, oriented towards learning that is compatible with your personal and professional life''