Legal Aspects and Administration in Veterinary Centers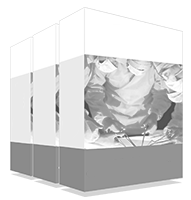 Legislation involving veterinary centers and companies in the sector is complex and difficult to implement due to the large number of aspects to be considered. That's why it's important to have in-depth knowledge in this area. Specialize in this field with this complete program focused on the legal aspects that control veterinary clinics.
The world's largest faculty of veterinary medicine"
We offer students the most comprehensive training on the market to bring the business management side of their veterinary center to the same level as the clinical and healthcare practice, offering their clients the highest quality in both services" 
When deciding to create a veterinary business, it's necessary to take into account that the first task is to is to deal with the general administration of each country, regional community and city council, since the development of the legislation has its particularities in each territory. Thus, before starting the veterinary activity itself, it is necessary to analyze everything from the conditions of opening in each region to the more detailed and important legal aspects, which will influence the management of the center and will increase the fixed costs and, therefore, the time needed to carry them out without breaking the law.

This Postgraduate Certificate will show the different types of companies that will determine the tax obligations, the Data Protection Law and Labor Risks. It develops the different types of contracts that exist, respecting the collective agreement and many other aspects that will guide the specific way of working, adhering to legal obligations and the protection of the consumer as a final objective.

Telephone service in this type of company is essential, in fact, the first contact that the customer has with the center is usually via telephone, so that first impression is the one that will be kept in the customer's subconscious for future relationships. It is even more important if we take into account that it is also the main and most direct way to report on the patient's progress, test results, treatment administration and other aspects, which is why a correct and effective telephone service protocol is essential.

At present, one of the main problems affecting continuing postgraduate specialization is its compatibility with work and personal life. Current professional demands make it difficult to achieve quality, specialized training in person, so the online format will allow students to combine this specialized training with their daily professional practice, without losing their connection to training and specialization.
Immerse yourself in this high quality educational training, which will enable you to face the future challenges in the management of veterinary centers" 
This Postgraduate Certificate in Legal Aspects and Administration in Veterinary Centers contains the most complete and up-to-date scientific program on the market. 
The most important features of the program include: 
The development of case studies presented by experts in the Legal Aspects and Administration in Veterinary Centers
The graphic, schematic, and practical contents with which they are created, provide scientific and practical information on the disciplines that are essential for professional development
Latest innovations in Legal Aspects and Administration in Veterinary Centers
Practical exercises where the self-assessment process can be carried out to improve learning
Special emphasis on innovative methodologies for Legal Aspects and Administration in Veterinary Centers
Theoretical lessons, questions to the expert, debate forums on controversial topics, and individual reflection work
Content that is accessible from any fixed or portable device with an Internet connection
This Postgraduate Certificate may be the best investment you can make when selecting a refresher program to update your knowledge in Legal Aspects and Administration in Veterinary Centers"
Its teaching staff includes professionals belonging to the field of management of veterinary centers, who bring to this training the experience of their work, as well as renowned specialists from reference societies and prestigious universities.

The multimedia content, developed with the latest educational technology, will provide the professional with situated and contextual learning, i.e., a simulated environment that will provide an immersive training program designed to train in real situations.

This program is designed around Problem-Based Learning, whereby the specialist must try to solve the different professional practice situations that arise throughout the program. For this purpose, the professional will be assisted by an innovative system of interactive videos made by renowned and experienced experts in Legal Aspects and Administration in Veterinary Centers.
This training comes with the best didactic material, providing you with a contextual approach that will facilitate your learning"
This 100% online Postgraduate Certificate will allow you to combine your studies with your professional work while increasing your knowledge in this field"
The structure of the contents has been designed by the best professionals in Legal Aspects and Administration in Veterinary Centers sector, with extensive experience and recognized prestige in the profession, backed by the volume of cases reviewed and studied, and with an extensive command of new technologies.  
We have the most complete and up-to-date academic program in the market. We strive for excellence and for you to achieve it too" 
Module 1. Legal Aspects and Administration in Veterinary Centers
1.1.    Legal Forms of Companies in the Veterinary Health Center Sector
1.1.1.    According to the Type of Liability
1.1.2.    According to the Number of Members
1.1.3.    According to Capital Stock
1.2.    Data Protection in a Veterinary Center
1.2.1.    Data Protection Law
1.2.2.    Action Protocols
1.2.3.    Data Processing Protocols
1.2.4.    Registration of Activities
1.2.5.    Regulatory Reports
1.2.6.    The Data Controller
1.3.    Occupational Health in Veterinary Centers
1.3.1.    Psychosocial Risks
1.3.2.    Ergonomic Risks
1.3.3.    Biological Hazards
1.3.4.    Chemical Hazards
1.3.5.    Physical Risks
1.3.6.    Health and Safety
1.4.    Law on Medicines in Veterinary Health Centers
1.4.1.    Aspects of the Law on Medicines to Be Taken Into Account
1.4.2.    Prescriptions: Issuance, Control, Registration
1.4.3.    Cascade Prescription
1.4.4.    Exceptional Recipes
1.5.    Collective Bargaining Agreement for the Veterinary Health Centers Sector
1.5.1.    Work Organization and Functions
    1.5.1.1. Salary and Non-Wage Payments
1.5.2.    Workday
    10.5.2.1. Paid Leaves of Absence and Leaves of Absence
1.5.3.    Training and Career
1.5.4.    Recruitment Modalities
1.5.5.    Labor Code of Conduct
1.5.6.    The Joint Commission
1.6.    Veterinary Professional Ethics and Deontology
1.6.1.    Code of Ethical Values
1.6.2.    Fundamental Principles in Ethics
1.6.3.    Professional Responsibilities
1.6.4.    Animal Welfare and Abuse
1.6.5.    The veterinary Professional Code of Ethics
1.7.    Civil Liability in the Exercise of the Activity in Veterinary Health Centers
1.7.1.    Concept
1.7.2.    Civil Liability Assumptions of the Veterinarian
1.7.3.    Liability for Fault or Negligence
1.7.4.    The Civil Procedure
1.8.    Management of Debts and Unpaid Debts in Veterinary Centers
1.8.1.    Debt Acknowledgment Documents
1.8.2.    Deferrals and Financing of Collections
1.8.3.    Communication with Debtors
1.8.4.    Payment Order Lawsuits
1.9.    Purchasing Management in Veterinary Centers
1.9.1.    Budgets
1.9.2.    Payment Management
1.9.3.    Financing and Payment Deferrals
1.10.  Telephone Communication with Clients of Veterinary Centers
1.10.1.    Telephone Communication Protocols
1.10.2.    Communication With Client
1.10.3.    Internal Communication and Call Logs
This training will allow you to seamlessly advance in your career"