Innovation in Veterinary Centers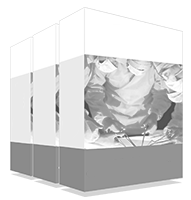 Veterinary centers need to have business strategies that are appropriate for their business, especially in the current context, where the market is saturated with an extremely copycat and mature business model. That's why innovation is so important, as it will give businesses a competitive advantage over the competition. In this program, TECH gives professionals the opportunity to specialize in the field of Innovation in Veterinary Centers, in order to achieve professional success.
The world's largest faculty of veterinary medicine"
We offer students the most comprehensive training on the market to bring the business management side of their veterinary center to the same level as the clinical and healthcare practice, offering their clients the highest quality in both services"
Business strategy is the process by which an organization looks for a sustainable competitive advantage, taking into account the following questions: Where am I?, Where do I want to go? and How will I get there? Therefore, the objective of this strategy is to try to ensure the survival of the company, while achieving its success. In this sense, success is understood as obtaining economic benefit within a business context.
In the vast majority of cases, the achievements that lead to success are not the result of chance or simple inertia. Successful cases always have a strategy that has been previously planned and then executed according to this plan, often with occasional corrections to rectify any deviations that have occurred along the way.
This program develops the keys for searching for innovative solutions which allow the business to adapt to change with the speed and efficacy that is demanded of it.  That's why special emphasis is put on innovation, providing tools and methodologies for research, design and experimentation through prototypes and the development of innovative products and services that really add value to users.
At present, one of the main problems affecting continuing postgraduate specialization is its compatibility with work and personal life. Current professional demands make it difficult to achieve quality, specialized training in person, so the online format will allow students to combine this specialized training with their daily professional practice, without losing their connection to training and specialization.
Immerse yourself in this high quality educational training, which will enable you to face the future challenges in the management of veterinary centers"
This Postgraduate Certificate in Innovation in Veterinary Centers contains the most complete and up-to-date scientific program on the market. The most important features include:
The development of case studies presented by experts in Veterinary Centers
The graphic, schematic, and practical contents with which they are created, provide scientific and practical information on the disciplines that are essential for professional development
Latest innovations in Veterinary Center Management
Practical exercises where the self-assessment process can be carried out to improve learning
Special emphasis on innovative methodologies for innovative methodologies applied in veterinary centers 
Theoretical lessons, questions to the expert, debate forums on controversial topics, and individual reflection work
Content that is accessible from any fixed or portable device with an Internet connection
This Postgraduate Certificate may be the best investment you can make when selecting a refresher program to update your knowledge in Innovation in Veterinary Centers''
Its teaching staff includes professionals belonging to the field of management of veterinary centers, who bring to this training the experience of their work, as well as renowned specialists from reference societies and prestigious universities.
The multimedia content, developed with the latest educational technology, will provide the professional with situated and contextual learning, i.e., a simulated environment that will provide immersive training programmed to train in real situations.  
This program is designed around Problem-Based Learning, whereby the professional must try to solve the different professional practice situations that arise throughout the program. For this purpose, the professional will be assisted by an innovative system of interactive videos made by renowned and experienced experts in Innovation in Veterinary Centers.
This training comes with the best didactic material, providing you with a contextual approach that will facilitate your learning"
This 100% online Postgraduate Certificate will allow you to combine your studies with your professional work while increasing your knowledge in this field"
The structure of the contents has been designed by the best professionals in the Veterinary Center Management and Administration sector, with extensive experience and recognized prestige in the profession, backed by the volume of cases reviewed and studied, and with an extensive command of new technologies.
This training will generate a sense of confidence when practicing medicine, which will help you grow personally and professionally" 
Module 1. Business Strategy and Innovation in Veterinary Centers
1.1. The Role of the Manager of a Veterinary Center
1.1.1. General Management
1.1.2. Human Resources Management
1.1.3. Financial Management
1.1.4. Occupational Health Management
1.1.5. Information Technology Management
1.1.6. Marketing and Sales Management
1.1.7. Customer Service and Public Relations Management
1.1.8. Change Management
1.2. Strategic Planning in Veterinary Centers
1.2.1. Definitions
1.2.2. Sense of Business Strategy
1.2.3. Strategic Plan for a Veterinary Center
1.3. The Philosophical Stage of Strategic Planning for a Veterinary Center
1.3.1. Definition
1.3.2. Components
1.3.2.1. Mission
1.3.2.2. Vision
1.3.2.3. Values
1.3.2.4. Tools
1.3.2.5. Strategic Goals
1.3.3. Practical Examples
1.4. Business Models in Traditional Veterinary Centers
1.4.1. Introduction
1.4.2. Structure of Veterinary Centers
1.4.3. Services
1.4.4. Staff of a Veterinary Center
1.5. Research for Innovation in Veterinary Centers
1.5.1. Concept of Innovation in the Veterinary Sector
1.5.2. The Blue Ocean Strategy Applied to Veterinary Centers
1.5.2.1. Concept
1.5.2.2. Analytical Tools
1.5.3. Canvas Methodology for Innovation in Veterinary Centers
1.5.3.1. Description
1.5.3.2. Operations
1.5.4. Strategy Formulation for Innovation in Veterinary Centers
1.5.4.1. Generation of New Ideas and Synthesis
1.5.4.2. Innovation Epicenters
1.6. Design of the Value Proposition for Veterinary Center Clients
1.6.1. The Profile of the Client/User of Veterinary Centers
1.6.2. The Value Map
1.6.3. Fit between the Value Proposition and the Customer Profile Applied to Veterinary Centers
1.7. Innovation Prototyping Applied to Veterinary Centers
1.7.1. The Minimum Viable Innovation System
1.7.2. Global Innovation Scorecard
1.7.3. Operational Innovation Plan
1.8. Patterns of Business Models in the Veterinary Health Care Industry
1.8.1. Disaggregation of Business Models
1.8.2. Long Tail
1.8.3. Multilateral Platforms
1.8.4. The FREE Business Model (Freemium)
1.8.5. Open Business Models
1.9. Design Thinking and Application in Veterinary Centers
1.9.1. Concept
1.9.2. Guidelines and Keys
1.9.3. Tools
1.10. Research for Continuous Improvement in the Business Strategy of Veterinary Centers
1.10.1. Monitoring the Strategic Plan of a Veterinary Center
1.10.2. Implementation of Improvements in the Strategy of a Veterinary Center
This training will allow you to seamlessly advance in your career"