Food Quality and Safety Standards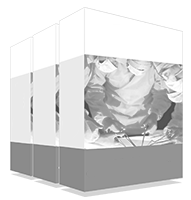 food safety is necessary to comply with quality and safety standards in the products we consume and to avoid dangers to citizens, so a series of food regulations must be followed. The student can take advantage of the opportunity and acquire a solid knowledge in this field that will allow them to become a successful professional.
The world's largest faculty of veterinary medicine"
This training is the best option you can find to specialize in Veterinary Food Safety and update your knowledge"
The Postgraduate Certificate in Quality and Food Quality and Safety Standards of TECH Technological University is the most complete among those offered in universities at this time because it is aimed at the comprehensive management of food safety. 
Food legislation is a highly relevant aspect prior to the commercialization of any product derived from the food industry. Therefore, this Postgraduate Certificate offers the student a broad knowledge of the current regulations concerning food quality and safety, both nationally and internationally. 
Throughout of training, the student will be introduced to the legal instrument necessary to legislate in the food area, applicable to both natural and processed products.
As a result, the student will know in depth the Food Law and the applicable standardization in food matters, as well as the legislative structure, being able to apply and advise in the different companies of the sector.
This Postgraduate Certificate is taught by university professors and professionals from various disciplines in primary production, the use of analytical and instrumental techniques for quality control, the prevention of accidental and intentional contamination and fraud, food safety/food integrity and traceability (food defense and food fraud/food authenticity). In addition, they are experts in food legislation and quality and safety regulations.
It is an educational project committed to training high quality professionals. A program designed by professionals specialized in each specific subject who face new challenges every day. 
This Postgraduate Certificate in Food Quality and Safety Standards contains the most complete and up-to-date Educational program on the market. The most important features of the specialization are:
The development of case studies presented by experts in veterinary food safety
The graphic, schematic, and eminently practical contents with which they are created, provide scientific and practical information on the disciplines that are essential for professional practice
News on Food Safety and Quality Standards
Practical exercises where self-assessment can be used to improve learning
Theoretical lessons, questions to the expert, debate forums on controversial topics, and individual reflection assignments
Content that is accessible from any fixed or portable device with an Internet connection
Don't miss the opportunity to take this Postgraduate Certificate in Food Quality and Safety Standards with us. It's the perfect opportunity to advance your career".
It includes, in its teaching staff, professionals belonging to the field of veterinary food safety, who pour into this Postgraduate Diploma the experience of their work, in addition to recognized specialists from reference societies and prestigious universities.
The multimedia content, developed with the latest educational technology, will provide the professional with situated and contextual learning, i.e., a simulated environment that will provide immersive training programmed to train in real situations.
This program is designed around Problem Based Learning, where the specialist must try to solve the different professional practice situations that arise during the course. For this purpose, the professional will be assisted by an innovative interactive video system developed by renowned and experienced experts in Food Safety and Quality Standards.
This training comes with the best didactic material, providing you with a contextual approach that will facilitate your learning"
This 100% online Postgraduate Certificate will allow you to combine your studies with your professional work while increasing your knowledge in this field.
The content structure has been designed by the best professionals in the sector, with extensive experience and recognized prestige in the profession, backed by the volume of cases reviewed, studied and diagnosed, and with extensive knowledge of new technologies applied to food safety.
This Postgraduate Certificate in Food Quality and Safety Standards contains the most complete and up-to-date Scientist program on the market" 
Module 1. Food Legislation and Quality and Safety Standards
1.1. Introduction
1.1.1. Legal Organization
1.1.2. Basic Concepts
1.1.2.1. Law
1.1.2.2. Legislation
1.1.2.3. Food legislation
1.1.2.4. Standard
1.1.2.5. Royal Decree
1.1.2.6. Certifications, etc
1.2. International Food Legislation. International Organizations
1.2.1. Food and Agriculture Organization of the United Nations (FAO)
1.2.2. World Health Organisation (WHO)
1.2.3. Codex Alimentarius Commission
1.2.4. World Trade Organization
1.3. European Food Legislation
1.3.1. European Food Legislation
1.3.2. White Paper on Food Safety
1.3.3. Principles of Food Legislation
1.3.4. General Requirements of Food Legislation
1.3.5. Procedures
1.3.6. European Food Safety Authority (EFSA)
1.4. Spanish Food Legislation
1.4.1. Skills
1.4.2. Organizations
1.5. Food Safety Management in the company
1.5.1. Responsibilities
1.5.2. Authorization
1.5.3. Certifications
1.6. Horizontal Food Legislation. Part 1
1.6.1. General Hygiene Regulations
1.6.2. Water for Public Consumption
1.6.3. Official Control of Foodstuffs
1.7. Horizontal Food Legislation. Part 2
1.7.1. Storage, Preservation and Transportation
1.7.2. Materials in Contact with Food
1.7.3. Food Additives and Flavorings
1.7.4. Contaminants in Food
1.8. Vertical Food Legislation: Products of Plant Origin
1.8.1. Vegetables and By-Products
1.8.2. Fruits and Derivatives
1.8.3. Cereals
1.8.4. LegumesL
1.8.5. Edible Vegetable Oils
1.8.6. Edible Fats
1.8.7. Seasonings and Spices
1.9. Vertical Food Legislation: Animal Products
1.9.1. Meat and Meat Derivatives
1.9.2. Fish Products
1.9.3. Milk and Dairy Products
1.9.4. Eggs and Egg Products
1.10. Vertical Food Legislation: Other Products
1.10.1. Stimulant Foods and Derivatives
1.10.2. Beverages
1.10.3. Prepared Dishes
This specialization will allow you to comfortably advance in your career "