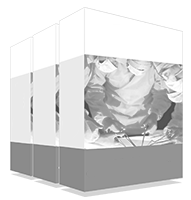 Achieving the maximum sporting performance of an athletic horse depends to a large extent on proper training planning. With proper and individualized planning, in addition to achieving the performance appropriate to the genetic potential of the horse, the risk of fatigue, exhaustion and, therefore, musculoskeletal injuries and overtraining will be reduced. By joining this community of learners, the students will be able to develop their skills in the treatment of these animals.
The world's largest faculty of veterinary medicine"
Society demands veterinary professionals specialized in equines and with extensive knowledge in Exercise Physiology. Think no more and train with us"
To achieve maximum sporting performance of the horse it is important to know how to enhance the three basic capabilities of an athlete: endurance or aerobic capacity, speed or anaerobic capacity and strength. Thus, the basics of physical training and its application to the various equestrian disciplines will be presented. 
Before programming a training program, it is necessary to know what level of physical fitness a particular horse is starting from. Before programming a training program, it is necessary to know what level of physical fitness a particular horse is starting from. Based on these data, a training program can be designed more precisely, a reduction in the level of physical fitness can be detected and the possible causes can be investigated before the appearance of pathologies with clinical manifestations, and the rider can be advised, helping to establish a competition strategy. In addition, the control of training intensity reduces the risk of overtraining. 
A stress test is also very useful to evaluate the possible causes involved in the lack or loss of performance of a sport horse. The monitoring of the functional indices obtained from the stress test over the course of an equestrian season will allow the identification of the loss of performance towards a specific group of pathologies. 
There are several pathologies that are linked to the performance of physical activity, such as heat stroke, rhabdomyolysis, exhaustion syndrome, hydroelectrolytic alterations, cardiac arrhythmias, synchronous diaphragmatic flutter, etc. It is therefore important to know how to act in the face of exhaustion syndrome, not only with regard to treatment, but also to the establishment of effective preventive measures.  
This Postgraduate Certificate provides students with specialized tools and skills to successfully develop their professional activity, working on key competencies such as knowledge of the reality and daily practice of the veterinary professional, and developing responsibility in the monitoring and supervision of their work, as well as communication skills in a teamwork environment.
As it is an online program, students will not be bound by fixed schedules or the need to move to another physical location, but rather, they can access the content at any time of the day, balancing their professional or personal life with their academic life.
Don't miss the opportunity to study this Postgraduate Certificate in Exercise Physiology. It's the perfect opportunity to advance your career"
This Postgraduate Certificate in Exercise Physiology contains the most complete and up-to-date scientific program on the market. The most important featur es include:
The development of practical cases presented by experts in equine physiotherapy and rehabilitation
The graphic, schematic, and practical contents with which they are created, provide scientific and practical information on the disciplines that are essential for professional development
Practical exercises where self-assessment can be used to improve learning
Special emphasis on innovative methodologies in Exercise Physiology
Theoretical lessons, questions to the expert, debate forums on controversial topics, and individual reflection assignments
Content that is accessible from any device with an Internet connection
This Postgraduate Certificate is the best investment you can make when choosing a refresher programme to expand your existing knowledge in Exercise Physiology"
Its teaching staff includes professionals from the veterinary field, who bring the experience of their work to this qualification, as well as recognized specialists from leading societies and prestigious universities.
Its multimedia content, developed with the latest educational technology, will provide the professional with situated and contextual learning, i.e., a simulated environment that will provide immersive education programmed to learn in real situations.
This program is designed around Problem-Based Learning, whereby the professional must try to solve the different professional practice situations that arise throughout the program. For this purpose, the professional will be assisted by an innovative interactive video system created by renowned and experienced experts in Exercise Physiology. 
This program comes with the best educational material, providing you with a contextual approach that will facilitate your learning"
This 100% online Postgraduate Certificate will allow you to combine your studies with your professional work while increasing your knowledge in this field"
The structure of the content has been designed by the best professionals in the Equine Physiotherapy and Rehabilitation sector, with extensive experience and recognized prestige in the profession, backed by the volume of cases reviewed, studied, and diagnosed, and with extensive knowledge of new technologies applied to Veterinary.
We have the most complete and up-to-date educational program on the market. We strive for excellence and for you to achieve it too" 
Module 1. Exercise Physiology and Training
1.1. Systemic Adaptations to Physical Exercises of Different Intensity and Duration
1.1.1. Introduction to Exercise Physiology and Comparative Exercise Physiology: What makes the horse the ultimate athlete and what are the consequences for the horse?
1.1.2. Respiratory Adaptations to Exercise
1.1.2.1. Airway Mechanics
1.1.2.2. Physiological Adjustments During Exercise 
1.1.3. Cardiovascular Adaptations to Exercise
1.1.3.1. Importance of the Cardiovascular System in Aerobic Capacity
1.1.3.2. Interpretation of Heart Rate in Exercises of Different Intensity
1.1.4. Metabolic Response to Exercise
1.1.5. Thermoregulation During and After Exercise
1.2. Systemic Adaptations to Training
1.2.1. Response of Respiratory Function to Training
1.2.2. Cardiovascular Changes Associated with Training and their Consequences
1.2.3. Metabolic Responses to Training and Associated Mechanisms Intervention of Training-Associated Muscle Modification 
1.2.4. Adaptive Response of Thermoregulatory Mechanisms to Training and Implications for the Equine Athlete
1.2.5. Adaptations of Musculoskeletal Tissues to Training: Tendons, Ligaments, Bones, Joints
1.3. Design of an Exercise Test or Stress Test to Assess Physical Fitness Level
1.3.1. Types of Stress Tests
1.3.1.1. Treadmill and Field Stress Tests
1.3.1.2. Maximum and Submaximal Intensity Tests
1.3.2. Variables to Consider in the Design of a Stress Test
1.3.3. Characteristics of Stress Tests for Speed, Jumping, Dressage and Endurance Horses
1.4. Physiological Parameters to Be Monitored During and After a Stress Test and Interpretation 
1.4.1. Respiratory Measures
1.4.1.1. Ventilatory Measurements: Minute Ventilation, Tidal Volume
1.4.1.2. Measurements of Pulmonary Mechanics
1.4.1.3. Arterial Blood Gas Concentration
1.4.1.4. Oxygen Consumption (VO2), Peak Consumption and Peak Consumption
1.4.2. Cardiovascular Measures
1.4.2.1. Heart Rate
1.4.2.2. ECG
1.4.3. Metabolic Measurements
1.4.4. Gait Analysis
1.4.5. Calculation and Interpretation of Functionality Indices Derived from Heart Rate and Lactate Response to Stress Testing: V2, V4, HR2, HR4, V150, V200
1.5. Diagnostic Approach to Loss/Lack of Performance Use of Stress Tests for the Diagnosis of Reduced Performance
1.5.1. Factors Limiting Sports Performance According to Competition
1.5.2. Diagnostic Approach to the Horse with Loss of Performance: Evaluation at Rest
1.5.3. Diagnostic Approach to the Horse with Loss of Performance: Evaluation at Exercise
1.5.4. Stress Tests for the Diagnosis of Loss of Performance
1.5.5. Usefulness of Serial Stress Testing and Calculation of Functional Indices for Early Diagnosis of Performance Loss
1.6. General Basis of Training Training of the Three Essential Capacities: Endurance, Speed and Strength
1.6.1. Basic Principles of Sports Training
1.6.2. Capacity Training
1.6.2.1. Resistance Training
1.6.2.2. Speed Training
1.6.2.3. Strength Training
1.6.3. Periodization of Training Programming From Data Obtained in a Stress Test 
1.7. Specific Training for Dressage, Show Jumping and Eventing
1.7.1. Dressage
1.7.1.1. Systemic Adaptations to Exercise during Dressage Testing
1.7.1.2. Stress Tests Specific to the Dressage Horse
1.7.1.3. Training for Dressage Horses
1.7.2. Show Jumping
1.7.2.1. Systemic Adaptations to Exercise during Show Jumping Trials
1.7.2.2. Specific Stress Tests for Dressage Horses
1.7.2.3. Training for Show Jumping Horses
1.7.3. Complete Horseback Riding Competition
1.7.3.1. Systemic Adaptations to Exercise During a Full Competition
1.7.3.2. Specific Stress Tests for the All-Round Horse
1.7.3.3. Training for All-Round Horses
1.8. Specific Training for Endurance and Speed
1.8.1. Resistance and Endurance
1.8.1.1. Systemic Adaptations to Exercise during Endurance Tests of Different Durations
1.8.1.2. Specific Stress Tests for Resistance Horses
1.8.1.3. Training for Resistance Horses
1.8.2. Training for Race Horses
1.8.2.1. Systemic Adaptations to Exercise During Speed Testing
1.8.2.2. Specific Stress Tests for Race Horses
1.8.2.3. Training for Race Horses
1.9. Overtraining Syndrome
1.9.1. Definition and Types of Overtraining Syndrome
1.9.2. Etiology and Pathophysiology
1.9.3. Hematological, Endocrine, Muscular and Behavioral Changes Compatible with Overtraining
1.10. Excessive Fatigue or Exhaustion Diagnosis, Treatment and Prevention Pathologies Associated to Physical Exercise
1.10.1. Definition of Exhaustion vs. Fatigue Pathophysiology of the Exhaustion and Post-Exhaustion Syndrome
1.10.2. Pathophysiological Mechanisms Associated With Water-Electrolyte Imbalances and Energy Substrate Depletion
1.10.3. Specific Pathologies Within the Exhaustion Syndrome: Exercise Hyperthermia/Heat Stroke, Flutter K or Synchronous Diaphragmatic Flutter, Colic, Diarrhea, Laminitis, Metabolic Encephelopathy, Renal Failure
1.10.4. Medical Management of the Exhausted Horse
1.10.5. Exhaustion prevention strategies: before
A unique, key and decisive training experience to boost your professional development"