Electrophysical Agents of Rehabilitation in Horses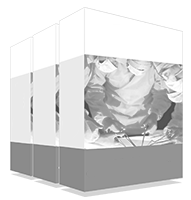 Electrophysical therapies help to treat and prevent injuries in horses, which is why they are used in equine physiotherapy and rehabilitation. In order to gain a broad understanding of these mechanisms, it is necessary to enrol on programs such as this one. Joining this community of learners will allow students to develop the professional skills needed to deal with these animals.
The world's largest faculty of veterinary medicine"
Society demands veterinary professionals experienced in working with equines and with extensive knowledge of Electrophysical Agents of Rehabilitation in Horses. Don't think twice and study with us"
Most of the electrophysical equipment discussed within this Postgraduate Certificate represents a significant investment for veterinary physiotherapists, so it is necessary to understand its underlying scientific concepts and the therapeutic effects and applications, in order to choose the most appropriate therapies for the cases that often arise in clinical practice. 
Thus, this program covers the different types of electrical currents used in physiotherapy and rehabilitation, which continue to be a basic tool in clinical practice, due to their versatility and ease of use: types of TENS, muscular electrostimulation, interferential and other electrical currents of interest. In addition, there will be a review of fundamental underlying concepts and scientific theory. Another important therapy for clinical practice is ultrasound, which has been used in human physiotherapy for many years, while in veterinary medicine it has been relegated by other therapies, but it has enjoyed renewed popularity thanks to new publications on its usefulness.
In the field of equine physiotherapy, shock waves have been used for more than 15 years, with numerous scientific articles supporting their clinical use, making related knowledge and skills for application essential. However, other innovative techniques such as percutaneous electrolysis offer promising results in the treatment of chronic tendinitis.
This Postgraduate Certificate provides students with specialist tools and skills to enhance their professional practice, and key competencies such as knowledge of the day-to-day work of the veterinary professional, and responsibility in the monitoring and supervision of their work, as well as communication skills for effective teamwork.
Additionally, as it is a 100% online program, the student is not constrained by fixed timetables or the need to move to another physical location, but can access the contents at any time of the day, balancing their professional or personal life with their academic life.
Do not miss the opportunity to take this Postgraduate Certificate in Electrophysical Agents of Rehabilitation in Horses. It's the perfect opportunity to advance your career"
This Postgraduate Certificate in Electrophysical Agents of Rehabilitation in Horses contains the most complete and up-to-date scientific program on the market. The most important features include:
The examination of practical cases presented by experts in equine physiotherapy and rehabilitation
Graphic, schematic, and practical contents with which provide scientific and practical information on the disciplines that are essential for professional practice
Practical exercises where the self-assessment process can be carried out to improve learning
A special emphasis on innovative methodologies for Electrophysical Therapies for Equine Rehabilitation
Theoretical lessons, questions to the expert, debate forums on controversial topics, and individual reflection assignments
Content that is accessible from any fixed or portable device with an Internet connection
This Postgraduate Certificate is the best investment you can make in selecting a refresher program to update your knowledge in Electrophysical Agents of Rehabilitation in Horses"
The teaching staff includes veterinary professionals, who bring their professional experience  to this program, as well as recognised specialists from leading societies and prestigious universities.
Its multimedia content, developed with the latest educational technology, will provide the professional with situated and contextual learning, i.e., a simulated environment that will provide an immersive education programmed to learn in real situations.
This program is designed around Problem-Based Learning, whereby the professional must try to solve the different professional practice situations that arise throughout the program. For this purpose, the professional will be assisted by an innovative interactive video system developed by renowned and experienced experts in Electrophysical Agents of Rehabilitation in Horses.
This specialisation comes with the best didactic material, providing you with a contextual approach that will facilitate your learning"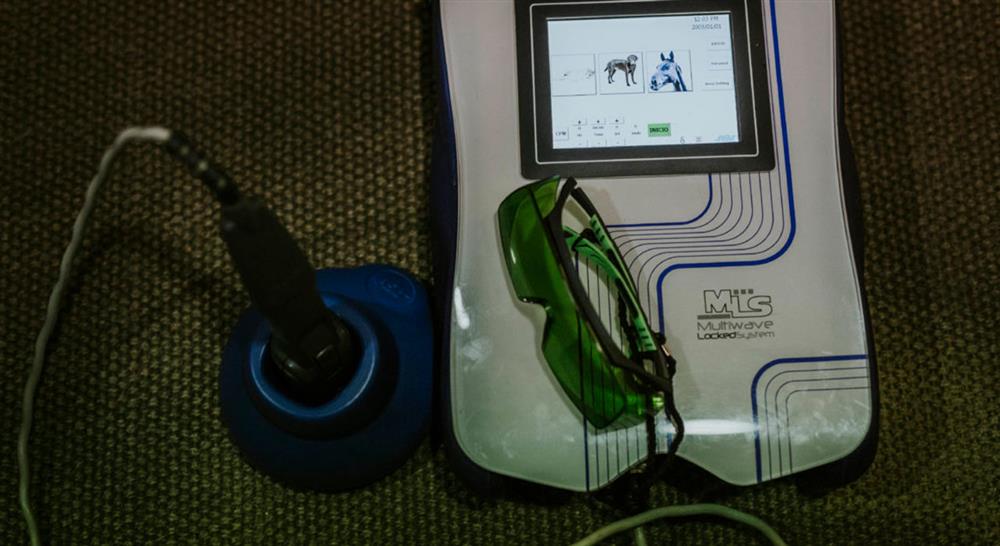 This 100% online Postgraduate Certificate will allow you to balance your studies with your professional work while increasing your knowledge in this field"
The content has been structured and designed by leading professionals in Electrophysical Agents of Rehabilitation in Horses, who have extensive experience and high standing within the profession, backed by a large volume of cases reviewed, studied, and diagnosed, and extensive knowledge of new technologies applied to veterinary medicine.   
We have the most complete and up-to-date academic program in the market. We strive for excellence and for you to achieve it too" 
Module 1. Electrophysical Agents in Equine Physiotherapy
1.1. Electrotherapy
1.1.1. Physiological Basis of Electrostimulation
1.1.2. Electrotherapy Parameters
1.1.3. Electrotherapy Classification
1.1.4. Equipment
1.1.5. Precautions
1.1.6. General Contraindications to Electrotherapy
1.2. Analgesic Electrotherapy
1.2.1. Therapeutic Effects of Electricity
1.2.2. TENS
1.2.2.1. Endorphin TENS
1.2.2.2. Conventional TENS
1.2.2.3. BURST type TENS
1.2.2.4. Modulated TENS
1.2.2.5. Invasive TENS
1.2.3. Other Types of Analgesic Electrotherapy
1.2.4. Precautions and Contraindications
1.3. Muscle Electrostimulation
1.3.1. Preliminary Considerations
1.3.2. Electrostimulation Parameters
1.3.3. Effects of Electrostimulation on Musculature
1.3.4. Stimulation in Denervated Muscle
1.3.5. Horse Application
1.3.6. Precautions and Contraindications
1.4. Interferential Currents and Other Currents of Clinical Interest
1.4.1. Interferential Currents
1.4.2. Diadynamic Currents
1.4.3. Russian Currents
1.4.4. Other Currents That the Equine Physiotherapist Should Know About
1.5. Microcurrents, Iontophoresis and Magnetotherapy
1.5.1. Microcurrents
1.5.2. Iontophoresis
1.5.3. Magnetotherapy
1.6. Percutaneous Electrolysis
1.6.1. Physiological Fundamentals and Scientific Basis
1.6.2. Procedure and Methodology
1.6.3. Applications in Equine Sports Medicine
1.6.4. Precautions and Contraindications
1.7. Diathermy
1.7.1. Therapeutic Effects of Heat
1.7.2. Types of Diathermy
1.7.3. Radiofrequency Diathermy or Tecartherapy
1.7.4. Indications and Horse Application
1.7.5. Precautions and Contraindications
1.8. Ultrasound
1.8.1. Definition, Physiological Basis and Therapeutic Effects
1.8.2. Ultrasound Types and Parameter Selection
1.8.3. Indications and Horse Application
1.8.4. Precautions and Contraindications
1.9. Laser
1.9.1. Concept of Photobiomodulation, Physical and Biological Basis
1.9.2. Laser Types
1.9.3. Physiological Effects
1.9.4. Indications and Horse Application
1.9.5. Precautions and Contraindications
1.10. Shock Waves
1.10.1. Definition, Physiological Fundamentals and Scientific Basis
1.10.2. Indications and Horse Application
1.10.3. Precautions and Contraindications