Cardiac Pathologies in Hospitalized Equine Patients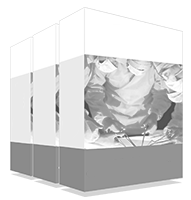 Cardiac diseases in horses are relatively rare in relation to other types of pathologies they suffer. However, the development of cardiovascular pathology in hospitalized patients complicates clinical management and considerably increases the risk of death. In many cases these complications are situations in which emergency action must be taken. Therefore, working in the hospital environment, it is essential to be well informed of these disorders and their clinical management. This program gives a detailed approach of these patients, with the efficiency of a high impact educational system. A high quality program that will drive you to the highest levels of competence in the industry.
The world's largest faculty of veterinary medicine"
The most complete and up to date program in Cardiac Pathologies in Hospitalized Equine Patients on the online educational market"
This program lays the foundations for a specialization in Equine Hospital Medicine. It defines the logistics and clinical strategy required in a hospital for horses. It addresses various topics, extremely necessary in order to acquire a global idea of how an equine hospital works and to consider the hospitalization of any patient regardless of their main pathology.
It describes the layout of the different facilities and establishes the necessary guidelines for the cleaning and disinfection of different areas in relation to their degree of contamination by the patients treated in each one. Develop specialized knowledge on advanced pharmacology for hospitalized patients. This program establishes the ideal pharmacological guidelines, antibiotherapy and multimodal analgesia applicable to each patient depending on their severity, which differs greatly from the approach used in field clinics.
Due to the severity of the clinical symptoms presented by most hospitalized patients, it is necessary to establish specific guidelines for fluid therapy and nutrition according to the stabilization requirements and metabolic needs of each patient.
Finally, the interpretation of blood count, serum biochemistry and blood gas analysis are discussed as it is very important to establish the severity of hospitalized patients. These diagnostic methods will also be key to monitoring the patients during the hospitalization period. 
The second part of the program delves into the recognition of cardiac pathologies, ranging from a focused clinical examination to a detailed management of the most commonly used diagnostic tests, as well as their correct interpretation. This will allow a quick assessment of horses that require emergency care. Electrocardiography, echocardiography and vascular ultrasound are essential for carrying out the definitive diagnosis.
This program contains a section dedicated to an extensive explanation of the main Cardiac Pathologies that can be found in horses that are hospitalized, in order to establish an adequate clinical relevance, as well as the main cardiac pathologies that may reappear in the hospitalized horse, mainly in critical patients, such as arrhythmias, myocarditis, pericarditis and endocarditis. 
Join the elite, with this highly effective training training and open new paths to help you advance in your professional progress"
This Postgraduate Certificate in Cardiac Pathologies in Hospitalized Equine Patients contains the most complete and up-to-date scientific program on the market. The most important features include:
The latest technology in online teaching software
A highly visual teaching system, supported by graphic and schematic contents that are easy to assimilate and understand
Practical cases presented by practising experts
State-of-the-art interactive video systems
Teaching supported by telepractice 
Continuous updating and recycling systems
Autonomous learning: full compatibility with other occupations
Practical exercises for self-evaluation and learning verification
Support groups and educational synergies: questions to the expert, debate and knowledge forums
Communication with the teacher and individual reflection work
Content that is accessible from any fixed or portable device with an Internet connection
Supplementary documentation databases are permanently available, even after the course
A complete program that will allow you to acquire the most advanced knowledge in all the areas of intervention of the equine veterinarian"
TECH teaching staff is made up of professionals from different fields related to this specialty. In this way TECH ensures that it delivers the educational up to date objectives that it aims for. A multidisciplinary team of professionals, experienced in different fields, will develop the theoretical knowledge in an efficient manner, but, above all, will provide students with practical knowledge based on their own experience: one of the differential qualities of this program.
This mastery of the subject matter is complemented by the effectiveness of the methodological design. Developed by a multidisciplinary team of e-Learning experts, it integrates the latest advances in educational technology. This way, you will be able to study with a range of comfortable and versatile multimedia tools that will give you the operability you need during the program. 
The design of this scientific program is based on Problem-Based Learning: an approach that views learning as a highly practical process. To achieve this remotely, telepractice will be used: with the help of an innovative interactive video system and Learning from an Expert, students will be able to acquire knowledge and skills as if they were facing the scenario they are learning at that moment. A concept that will make it possible to integrate and fix learning in a more realistic and permanent way.
With the experience of working professionals and the analysis of real success stories, in a high impact program"
With a methodological design based on proven teaching techniques, this innovative course will take you through different teaching approaches to allow you to learn in a dynamic and effective way"
The contents have been developed by different experts, with a clear purpose: to ensure that our students acquire each and every one of the skills necessary to become true experts in this field. 
A complete and well structured program will take you to the highest standards of quality and success.
A comprehensive teaching program, structured in well developed teaching units, oriented towards learning that is compatible with your personal and professional life"
Module 1. Introduction to Hospital Medicine
1.1. Organization of an Equine Hospital
1.1.1. Facilities
1.1.1.1. Examination Rooms. Diagnostic Rooms. Operating Rooms Induction and Recovery Rooms
1.1.1.2. Types of Hospitalization Rooms Depending on the Pathology
1.1.1.3. Equipment Required in Each Examination Room
1.1.2. Hospital Action and Disinfection Protocols
1.2. Pharmacological Principles in Hospital Clinics
1.2.1. Design of Administration Guidelines
1.2.2. Plasma Concentration Monitoring
1.2.3. Dosage in Renal Failure
1.3. Rational Use of Antibiotics in Hospitals
1.3.1. Prophylactic Use of Antibiotics
1.3.2. Therapeutic Use of Antibiotics
1.3.3. Frequent Bacterial Resistance in Hospitals and Action Protocols
1.4. Pain Relief in Equidae
1.4.1. Detection of Pain in Hospitalized Patients
1.4.2. Multimodal Analgesia
1.4.2.1. NSAIDs
1.4.2.2. Opioids
1.4.2.3. Alpha-2 Agonists
1.4.2.4. Local Anesthetics
1.4.2.5. Ketamine
1.4.2.6. Others
1.4.3. Pain Treatment with Epidural and Perineural Catheters
1.4.4. Complementary Therapies
1.4.4.1. Acupuncture
1.4.4.2. Extracorporeal Shockwave Therapy
1.4.4.3. Chiropractics
1.4.4.4. Laser Therapy
1.5. Clinical Approach to Hospital Patients
1.5.1. Classification of the Patient Based on the Severity of Clinical Symptoms
1.5.2. Hospitalization Protocol Based on the Severity of Clinical Symptoms
1.5.3. Types of Intravenous Catheter and Uses in Hospitalization
1.5.4. Monitoring Techniques
1.5.4.1. Clinical Review of ICUs, TPRs
1.5.4.2. Hematocrit Proteins
1.5.4.3. Urine Density
1.6. Fundamentals of Fluid Therapy in Hospitalization
1.6.1. Parenteral Fluid Therapy
1.6.1.1. Types of Fluid
1.6.1.2. Infusion Rate
1.6.2. Enteral Rehydration
1.6.3. Synthetic and Natural Colloids
1.6.4. Hemotherapy
1.7. Enteral and Parenteral Nutrition in Hospitalized Patients
1.7.1. Types of Animal Feed
1.7.2. Types of Fodder
1.7.3. Dietary Supplements
1.7.4. Guidelines for Administration in Hospitalized Patients
1.7.5. Total and Partial Parenteral Nutrition
1.8. Hematopoietic System Pathologies
1.8.1. Hemolytic Anemia
1.8.1.1. Immune-Mediated Hemolytic Anemia
1.8.1.2. Equine Infectious Anemia
1.8.1.3. Piroplasmosis
1.8.1.4. Other Causes
1.8.2. Hemorrhagic Anemia
1.8.2.1. Hemoperitoneum and Hemothorax
1.8.2.2. Gastrointestinal Losses
1.8.2.3. Losses From Other Origin
1.8.3. Non-Regenerative Anemias
1.8.3.1. Iron Deficiency Anemia
1.8.3.2. Anemia due to Chronic Inflammation/Infection
1.8.3.3. Aplastic Anemia
1.8.4. Coagulation Disorders
1.8.4.1. Platelet Disorders
1.8.4.1.1. Thrombocytopenia
1.8.4.1.2. Platelet Functional Disorders
1.8.4.2. Disorders of Secondary Hemostasis
1.8.4.2.1. Hereditary
1.8.4.2.2. Acquired
1.8.4.3. Thrombocytosis
1.8.4.4. Lymphoproliferative Disorders
1.8.4.5. Disseminated Intravascular Coagulation. Disseminated Intravascular Coagulation (DIC)
1.9. Blood Hemogram and Serum Biochemistry of the Hospitalized Patient. Gasometry
1.9.1. Red Blood Cells
1.9.2. White Blood Cells
1.9.3. Serum Biochemistry
1.9.4. Arterial Blood Gases
1.10. Immune System Pathologies in Hospitalized Patients
1.10.1. Hypersensitivity Types
1.10.2. Pathologies Associated with Hypersensitivity
1.10.2.1. Anaphylactic Shock
1.10.2.2. Purpura Haemorrhagica
1.10.3. Autoimmunity
1.10.4. Most Important Immunodeficiencies in Equines
1.10.4.1. Diagnostic Tests
1.10.4.2. Primary Immunodeficiencies
1.10.4.3. Secondary Immunodeficiencies
1.10.5. Immunomodulators
1.10.5.1. Immunostimulants
1.10.5.2. Immunosuppressants
Module 2. Cardiac Pathologies in Hospitalized Patients
2.1. Evaluation of the Cardiovascular System
2.1.1. Anamnesis and Clinical Examination
2.1.2. Cardiac Auscultation
2.1.3. Heart Murmurs
2.1.3.1. Physiological Murmurs
2.1.3.2. Pathological Murmurs
2.1.4. Arterial and Venous System Evaluation
2.2. Monitoring of Hospitalized Patients I
2.2.1. Echocardiography
2.2.2. Vascular Ultrasound
2.3. Monitoring of Hospitalized Patients II
2.3.1. Electrocardiography
2.3.2. Continuous Telemetry
2.3.3. Cardiac Output
2.4. Most Common Structural Cardiac Pathologies in Hospitalized Horses
2.4.1. Congenital
2.4.2. Acquired
2.5. Most Common Arrhythmias in Hospitalized Horses
2.5.1. Non-Pathologies
2.5.2. Pathologies
2.6. Heart Complications in the Critically Ill Patient
2.6.1. Structural
2.6.1.1. Patent Ductus Arteriosus
2.6.1.2. Endocarditis, Myocarditis, Pericarditis
2.6.1.3. Cardiac Tamponade
2.6.2. Heart Rate
2.6.2.1. Atrial Fibrillation and Cardiac Arrest
2.6.2.2. Ventricular Rhythms
2.7. Heart Therapy
2.7.1. Cardiovascular Pharmacology
2.7.2. Cardiovascular Resuscitation
2.8. Management of Heart Failure and Shock
2.8.1. Heart Failure
2.8.2. Shock
2.9. Vascular Disorders in Hospitalized Horses
2.9.1. Aorto-Cardiac Fistula
2.9.2. Aorto-Pulmonary Fistula
2.9.3. Vasculitis
2.9.4. Thrombophlebitis
2.9.5. Aortoiliac Thrombosis
2.10. Vascular Therapy
2.10.1. Pharmacology
2.10.2. Surgical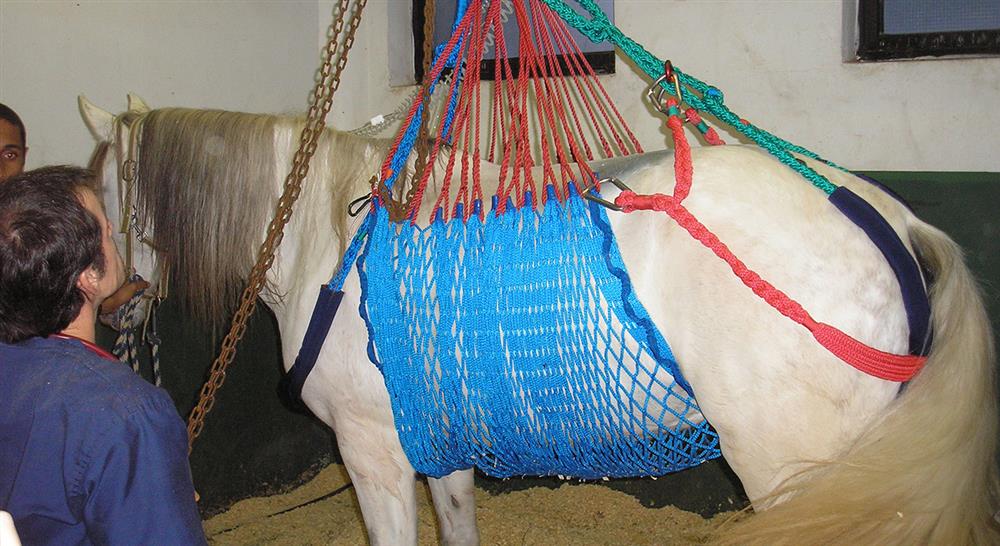 This program will allow you to advance in your career comfortably"