Animal Welfare and Ecology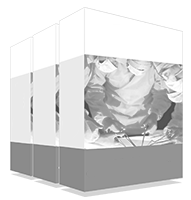 This program is designed to provide veterinary professionals with specialist expertise in the field of ecology, the laws of nature and the interaction between human communities and their natural, social and cultural environment. The course will provide you with essential up-to-date knowledge to improve your effectiveness in this area. A high-quality program that will propel you to the highest levels in the field.
The world's largest faculty of veterinary medicine"
A comprehensive update on Animal Welfare and Ecology with the most complete and effective program on the online educational market''
The rational use of natural capital in any profession requires the skills of highly competent professionals with clear bioethical principles and knowledge of the laws of nature, who are committed to sustainable human development. 
The first part of the module analyzes the impact of ecology on animal health based on an analysis of population ecology, environmental impact and the use of natural resources in the sustainable development of different farmed animal and wild species. 
The second part of the module - "Animal Welfare" - focuses on the different implications of animal well-being. This part of the module aims to provide the professional with expertise on the proper functioning of the organism, behavioral state, and requirements and needs, with an emphasis on monitoring wellbeing. 
It also develops the necessary skills to provide advice and guidance on the various aspects related to Animal Welfare, analyzing the scientific, legislative and ethical foundations. 
The veterinary professional will be able to propose preventive measures, as well as resolve the main problems caused by welfare issues for different animals. 
Through studying this course, students will be able to effectively apply the theoretical knowledge they have acquired in specific practical cases. 
Join the elite, with this highly effective training training and open new paths to help you advance in your professional progress"
This Postgraduate Certificate in Animal Welfare and Ecology contains the most complete and up-to-date program on the market. The most important features include:
The latest technology in online teaching software 
A highly visual teaching system, supported by graphic and schematic contents that are easy to assimilate and understand 
Case studies presented by practising experts 
State-of-the-art interactive video systems 
Teaching supported by telepractice 
Continuous updating and recycling systems 
Autonomous learning: full compatibility with other occupations 
Practical exercises for self-assessment and learning verification 
Support groups and educational synergies: questions to the expert, debate and knowledge forums
Communication with the teacher and work for individual reflection 
Content that is accessible from any fixed or portable device with an Internet connection 
Supplementary documentation banks that are permanently available, even after finishing the course
A complete program that will allow you to acquire the most advanced knowledge in all the areas of specialist veterinary care''
Our teaching staff is made up of professionals from different fields related to Animal Welfare and Ecology. This way, we ensure that we provide you with up-to-date knowledge, in line with objectives. A multidisciplinary team of professionals trained and experienced in different fields, will cover the theoretical knowledge in an efficient way, but above all, will bring practical knowledge from their own experience to the course: one of the factors that makes this program unique. 
This mastery of the subject matter is complemented by the effectiveness of the methodological design. Developed by a multidisciplinary team of e-learning experts, it integrates the latest advances in educational technology. This way, you will be able to study with a range of comfortable and versatile multimedia tools that will give you the operability you need in your training. 
The design of this program is based on Problem-Based Learning: an approach that conceives learning as a highly practical process. To achieve this remotely, we will use telepractice learning: with the help of an innovative interactive video system, and learning from an expert, you will be able to acquire the knowledge as if you were actually dealing with the scenario you are learning about. A concept that will allow you to integrate and fix learning in a more realistic and permanent way. 
Benefit from the experience of practising professionals and the analysis of actual success stories, in a high-impact Postgraduate Certificate"
With a methodological design based on proven teaching techniques, this innovative program will use a range of teaching approaches to allow you to learn in a dynamic and effective way"
The contents have been developed by different specialists in the area, with a clear purpose: to ensure that our students acquire each and every one of the skills necessary to become true experts in this field. 
A complete and well-structured program that will take you to the highest standards of quality and success. 
A comprehensive program, structured in well-developed teaching units, oriented towards learning that is compatible with your personal and professional life''
Module 1. Ecology and Animal Welfare 
1.1. Introduction to Ecology
1.1.1. Ecology Definition 
1.1.2. Abiotic Factors
1.1.3. Biotic Factors 
1.1.4. City
1.1.5. Community
1.2. Population Ecology
1.2.1. Reproductive Patterns 
1.2.2. Extinction 
1.2.3. Biogeography
1.2.4. Interspecific Competition
1.3. Environmental Impact 
1.3.1. Definition 
1.3.2. Causes of Environmental Deterioration 
1.3.3. Population Growth 
1.3.4. Consumerism 
1.4. Natural Resources 
1.4.1. Renewable and Non-Renewable Resources
1.4.2. Alternative Energy Sources
1.4.3. Protected Areas
1.4.4. Sustainable Development
1.5. General Aspects of Animal Welfare
1.5.1. Concept of Animal Welfare
1.5.1.1. Introduction 
1.5.1.2. History 
1.5.2. Definitions of Animal Welfare
1.5.2.1. Historical Definitions of Animal Welfare
1.5.3. Impact of the Environment on Animal Welfare 
1.5.4. Health Alert Plans 
1.5.5. Physiology and Biochemistry
1.5.5.1. Introduction 
1.5.6. Physiology 
1.5.7. Biochemistry 
1.5.8. The Five Animal Needs 
1.5.8.1. Suitable Environment 
1.5.8.2. Adequate Diet 
1.5.8.3. Normal Behavior 
1.5.8.4. Adequate Housing 
1.5.8.5. Pain, Suffering, Injury and Illness 
1.5.9. Stress and Animal Welfare
1.5.9.1. Relationship between Stress and Animal Welfare 
1.5.10. Social Aspects of Animal Welfare 
1.5.11. Principles of Animal Welfare 
1.5.11.1. What are the Basic Principles of Animal Welfare?
1.5.12. Assessment of Animal Welfare 
1.5.12.1. Important Aspects to evaluate Animal Welfare 
1.6. Animal Behavior 
1.6.1. Applied Ethology
1.6.1.1. What is Ethology?
1.6.1.2. Application of Ethology 
1.6.2. Learning and Social Behavior 
1.6.2.1. Types of Behavior 
1.6.2.2. Social Behavior 
1.6.3. Biology of Animal Suffering 
1.6.4. Feeding 
1.6.5. Normal and Abnormal Behavior Patterns 
1.6.5.1. Normal Behavior 
1.6.5.2. Abnormal Behaviors 
1.6.6. Interactions Between Groups of Animals
1.6.6.1. Types of interactions 
1.6.7. Causes of Stress 
1.6.7.1. Types of Interactions 
1.6.7.2. Stressors 
1.6.7.3. Physiological Responses to Stress 
1.6.8. General Adaptation Syndrome 
1.6.9. Animal Sense Organs in Relation to Stress and Injury
1.6.9.1. Introduction 
1.6.9.2. Sensory Organs 
1.6.10. Animal Welfare and Ethology 
1.6.10.1. Introduction 
1.6.10.2. Relationship of Sciences in Animal Welfare 
1.7. One Health 
1.7.1. One Welfare, One Health 
1.7.1.1. Introduction to One Health 
1.7.1.2. Economic and Environmental Benefits 
1.7.1.3. Health Benefits 
1.7.2. International Animal Welfare Standards
1.7.3. World Organisation for Animal Health (WOAH)
1.7.4. WOAH International Standards
1.7.5. Food and Agriculture Organization of the United Nations (FAO)
1.7.6. World Animals Protection (WAP)
1.7.7. Animal Welfare Standards on the Farm
1.7.8. International Consumers 
1.7.9. Welfare Quality Project
1.7.9.1. Introduction 
1.7.9.2. Types of Valuations 
1.7.10. Animal Welfare Labeling
1.8. Legislation 
1.8.1. Animal Ethics and Legislation
1.8.1.1. Introduction 
1.8.1.2. Veterinary Ethics in Animal Welfare 
1.8.2. National and International Legislation on Animal Welfare
1.8.3. Animal Welfare Legal Framework
1.8.4. Specific Legislation on Animal Welfare in Farms
1.8.5. Legislation Related to Religious Rites
1.8.6. Regulations in this Field 
1.8.7. Economic Importance of Implementing Animal Welfare legislation
1.8.8. Proposals in Administrative-Criminal Matters
1.8.9. Animal Welfare, Protection, and Law in Legislation
1.8.10. Directives, Standards, and Protocols
1.9. Animal Welfare Indicators
1.9.1. Types of Indicators 
1.9.2. Stress Biomarkers as Indicators of Animal Welfare 
1.9.2.1. Types of Indicators 
1.9.3. Welfare Assessment Protocols 
1.9.4. Criteria for Animal Welfare Assessment 
1.9.5. Animal Welfare Problems and Their Effects on Animal Health and Production
1.9.6. Health 
1.9.7. Diseases 
1.9.8. Physiology and Biochemistry
1.9.9. Productivity 
1.9.10. Stressors 
1.9.10.1. Introduction 
1.9.10.2. Types of Stressors 
1.10.  Welfare in the Different Species 
1.10.1. Animal Welfare in Production
1.10.2. Laboratory Animal Welfare
1.10.2.1. Experimental Animals
1.10.3. Animal Welfare in Dogs 
1.10.4. Animal Welfare in Cats 
1.10.5. Animal Welfare in Exotic Species 
1.10.5.1. Exotic Animals in Zoos 
1.10.5.2. Unconventional Animals 
1.10.6. Animal Welfare in Pigs 
1.10.7. Animal Welfare in Hens 
1.10.8. Environmental Enrichment
1.10.8.1. Types of Enrichment 
1.10.8.2. Food Enrichment 
1.10.8.3. Social Enrichment 
1.10.8.4. Sensory Enrichment 
1.10.9. Biosecurity 
1.10.10. Mutilations 
1.10.10.1. Introduction 
1.10.10.2. Types of Mutilations 
A comprehensive program, structured in well-developed teaching units, oriented towards learning that is compatible with your personal and professional life''