Animal Anatomy and Physiology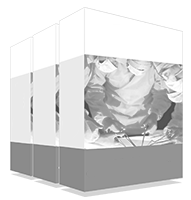 The content of this program also establishes the anatomical and physiological basis of animal specialties in a way that is easily applicable to daily practice from the animal health approach, which is closely related to Public Health. A high-quality program that will drive you to the highest levels of competence in the industry.
The world's largest faculty of veterinary medicine"
A complete and total update in Animal Nutrition and Physiology with the most complete and effective training program on the online educational market"
In order to do a good job in the field, the professional must have a solid theoretical knowledge of anatomy, pathophysiology and therapeutics, which they already possess through their higher academic training. But university programs sometimes lack extended and practical training.  
The Postgraduate Certificate develops the anatomy and physiology of the species of interest, focusing on the characteristics of each species from a pathophysiological point of view, directly related to animal health. 
After completing this training, the veterinary professional will have developed a specialized, broad and interrelated vision of the anatomy and physiology of the animal species under study and will be able to understand in a simple and global way the processes that can affect these individuals. 
Through studying this course, the student will gain satisfaction in being able to apply the theoretical knowledge they acquired in concrete practical cases.  


Join the elite, with this highly effective training training and open new paths to help you advance in your professional progress"
This Postgraduate Certificate in Animal Anatomy and Physiology offers you the advantages of a high-level scientific, teaching, and technological course.  These are some of its most notable features:
The latest technology in online teaching software
Highly visual teaching system, supported by graphic and schematic contents that are easy to assimilate and understand
Practical cases presented by practising experts
State-of-the-art interactive video systems
Teaching supported by telepractice
Continuous updating and recycling systems
Autonomous learning: full compatibility with other occupations
Practical exercises for self-evaluation and learning verification
Support groups and educational synergies: questions to the expert, debate and knowledge
Communication with the teacher and individual reflection work
Content that is accessible from any fixed or portable device with an Internet connection
Supplementary documentation databases are permanently available, even after finishing the course
A complete training program that will allow you to acquire the most advanced knowledge in all the areas of intervention of a specialized veterinarian"
Our teaching staff is made up of professionals from different fields related to this specialty. In this way, we ensure that we provide you with the training update we are aiming for. A multidisciplinary team of professionals trained and experienced in different environments, who will develop the theoretical knowledge in an efficient way, but above all, they will bring their practical knowledge from their own experience to the course: one of the differential qualities of this training. 
The efficiency of the methodological design of this Professional Master's Degree, enhances the student's understanding of the subject. Developed by a multidisciplinary team of e-learning experts, it integrates the latest advances in educational technology. In this way, you will be able to study with a range of easy-to-use and versatile multimedia tools that will give you the necessary skills you need for your specialization.  
The design of this program is based on Problem-Based Learning: an approach that conceives learning as a highly practical process. To achieve this remotely, we will use telepractice:  with the help of an innovative interactive video system, and learning from an expert, you will be able to acquire the knowledge as if you were actually dealing with the scenario you are learning about. A concept that will allow you to integrate and fix learning in a more realistic and permanent way. 
With the experience of working professionals and the analysis of real success stories, in a high-impact training"
With a methodological design based on proven teaching techniques, this innovative course will take you through different teaching approaches to allow you to learn in a dynamic and effective way"
The contents have been developed by different experts, with a clear purpose: to ensure that our students acquire each and every one of the skills necessary to become true experts in this field.  
A complete and well-structured program that will take you to the highest standards of quality and success.
A comprehensive teaching program, structured in well-developed teaching units, oriented towards learning that is compatible with your personal and professional life"
Module 1. Animal Anatomy and Physiology 
1.1. Anatomy of Ruminants 
1.1.1. Locomotor System 
1.1.2. Digestive System 
1.1.3. Cardiovascular System 
1.1.4. Respiratory System 
1.1.5. Urinary System 
1.1.6. Reproductive System 
1.1.7. Nervous System and Sense Organs 
1.2. Equine Anatomy 
1.2.1. Locomotor System 
1.2.2. Digestive system 
1.2.3. Cardiovascular System 
1.2.4. Respiratory System. 
1.2.5. Urinary System 
1.2.6. Reproductive System 
1.2.7. Nervous System and Sense Organs 
1.3. Swine Anatomy 
1.3.1. Locomotor System 
1.3.2. Digestive system 
1.3.3. Cardiovascular System 
1.3.4. Respiratory System 
1.3.5. Urinary System. 
1.3.6. Reproductive System 
1.3.7. Nervous System and Sense Organs 
1.4. Anatomy of Dogs and Cats 
1.4.1. Locomotor System 
1.4.2. Digestive system 
1.4.3. Cardiovascular System 
1.4.4. Respiratory System 
1.4.5. Urinary System. 
1.4.6. Reproductive System 
1.4.7. Nervous System and Sense Organs 
1.5. Anatomy of Birds 
1.5.1. Locomotor System 
1.5.2. Digestive system 
1.5.3. Cardiovascular System 
1.5.4. Respiratory System 
1.5.5. Urinary System 
1.5.6. Reproductive System 
1.5.7. Nervous System and Sense Organs 
1.6. Neurophysiology 
1.6.1. Introduction  
1.6.2. The Neuron and The Synapse  
1.6.3. Lower Motor Neuron, Upper Motor Neuron, and its Alterations 
1.6.4. Autonomic Nervous System 
1.6.5. Cerebrospinal Fluid and Blood-Brain Barrier
1.7. Cardiovascular and Respiratory Physiology 
1.7.1. Introduction 
1.7.2. Electrical Activity of the Heart. Electrocardiogram  
1.7.3. Pulmonary and Systemic Circulation  
1.7.4. Neuronal and Hormonal Control of Blood Volume and Blood Pressure 
1.7.5. Respiratory Function: Pulmonary Ventilation  
1.7.6. Gas Exchange  
1.8. Physiology of the Gastrointestinal Tract and Endocrinology  
1.8.1. Regulation of Gastrointestinal Functions  
1.8.2. Secretions of the Digestive Tract  
1.8.3. Non-fermentative Processes  
1.8.4. Fermentation Processes  
1.8.5. Endocrine System  
1.9. Renal Physiology 
1.9.1. Glomerular Filtration 
1.9.2. Water Balance  
1.9.3. Acid-base Balance 
1.10. Reproduction Physiology  
1.10.1. Reproductive Cycles  
1.10.2. Gestation and Labor 
1.10.3. Male Reproductive Physiology