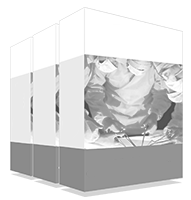 The use of conventional medicine to treat certain pathologies, especially chronic ones, has revealed its limitations, reinforcing the complementary therapeutic practice of integrative specialties. Diet therapy, physical activity, acupuncture, homeotherapy and many other techniques have made it possible to considerably improve the health of patients suffering from cancer, arthritis, diabetes or hypertension, among others. For this reason, medical professionals are paying more and more attention to this field and are committed to including strategies based on non-conventional methods in their practice, something our students will be able to work on with this 100% online program. They will have 450 hours of the best theoretical, practical and additional content to update their knowledge through the latest developments in the approach to frequent chronic diseases using integrative medicine.
The world's largest faculty of veterinary medicine"
This training is the best option you can find to specialize in Dermatology in Small Animals and make more accurate diagnoses"
The skin, along with its characteristics, is considered to be an active organ in the inductions and maintenance of the immunological response. Cutaneous microbiota also contribute in a very important way to the defensive mechanisms of the skin. This training covers all these mechanisms and specifies the resident and transitory organisms of the skin.
Dermatology is possibly the specialty within pet veterinary medicine that is most frequently encountered in daily clinical practice. Because of this, and taking into account its importance, this Postgraduate Certificate has been developed by a highly regarded veterinary teaching team in Veterinary Dermatology.
The combination of experience, both theoretical and practical, allows the veterinary professional to develop, first hand, specialized knowledge to carry out a good diagnosis and treatment of dermatological diseases from the theoretical point of view, with the latest developments and scientific advances and from the extensive practical experience of all teachers. The combination of a great team of interrelated teachers is what makes this Postgraduate Certificate unique among all those offered in similar courses.
The topics developed in this Postgraduate Certificate address, in-depth, the most important small animal dermatoses, including dogs, cats and other non-traditional pets.
With this Postgraduate Certificate veterinary professionals acquire advanced knowledge of Veterinary Dermatology for daily clinical practice. The study system applied by this university provides a solid foundation in the specialized knowledge of the Physiopathology of the skin and latest generation dermatological therapeutics.
As it is an online Postgraduate Certificate, students are not conditioned by fixed schedules, nor do they need to commute to another location. All of the content can be accessed at any time of the day, so you can balance your working or personal life with your academic life. 
Don't miss the opportunity to study this Postgraduate Certificate with us. It's the perfect opportunity to advance your career and stand out in an industry with high demand for professionals"
This Postgraduate Certificate in Allergic Dermatoses contains the most complete and up-to-date scientific program on the market. The most important features include:
The development of case studies presented by Small Animal Dermatology experts
The graphic, schematic, and practical contents with which they are created, provide scientific and practical information on the disciplines that are essential for professional practice
Breakthroughs in Dermatology in Small Animals
Practical exercises where the self-assessment process can be carried out to improve learning
Special emphasis on innovative methodologies in Small Animal Dermatology 
Theoretical lessons, questions to the expert, debate forums on controversial topics, and individual reflection work
Content that is accessible from any fixed or portable device with an Internet connection
This Postgraduate Certificate is the best investment you can make when choosing a refresher programme to update your existing knowledge of Veterinary Dermatology"
The multimedia content, developed with the latest educational technology, will provide the professional with situated and contextual learning, i.e., a simulated environment that will provide immersive education programmed to learn in real situations. 
This program is designed around Problem-Based Learning, whereby the professional must try to solve the different professional practice situations that arise throughout the program. For this purpose, the professional will be assisted by an innovative interactive video system created by renowned and experienced experts in Dermatology in Small Animals and with extensive experience.
This program comes with the best educational material, providing you with a contextual approach that will facilitate your learning"
This 100% online Postgraduate Certificate will allow you to balance your studies with your professional work while increasing your knowledge in this field"
The structure of the content has been designed by the best professionals in the Dermatology in Small Animals sector, with extensive experience and recognized prestige in the profession, backed by the volume of cases reviewed, studied, and diagnosed, and with extensive knowledge of new technologies applied to veterinary medicine.
This Postgraduate Certificate contains the most complete and up-to-date scientific program on the market"
Module 1. The Skin as an Organ Characteristics and Diagnostic Approach
1.1. Structure and Function of the Skin
1.1.1. Epidermis
1.1.2. Dermis
1.1.3. Cutaneous Appendages
1.1.4. Hypodermis
1.1.5. Vascularization and Innervation
1.2. Dermatological Consultation
1.2.1. Material for Sample Collection
1.2.2. Material for Clinical Examination
1.2.3. Material for Complementary Tests
1.3. Relationship with the Owner
1.3.1. Objectives
1.3.2. Personalized Care
1.3.3. Allocation of Sufficient Time
1.4. Diagnostic Protocol
1.4.1. Dermatological Record
1.4.2. General Medical Records
1.4.3. Dermatological Medical Records
1.5. General and Dermatological Examination
1.5.1. Primary Skin Lesions
1.5.2. Secondary Skin Lesions
1.5.3. Clinical Patterns
1.6. Differential Diagnoses
1.6.1. Most Common Dermatosis
1.6.2. Least Common Dermatosis
1.7. Complementary Diagnostic Tests
1.7.1. Skin Scraping
1.7.2. Trichogram
1.7.3. Hair Brushing
1.7.4. Adhesive Tape
1.7.5. Imprint
1.7.6. Cultivation Methods
1.7.7. Skin biopsy
1.8. Skin Cytology
1.8.1. Sample Collection
1.8.2. Processing and Staining
1.8.3. Interpretation
1.9. Cutaneous histopathology
1.9.1. Inflammatory Patterns
1.9.2. Atrophic Patterns
1.9.3. Neoplasm Patterns
1.10. Treatments: Overview
1.10.1. Topical
1.10.1.1. Shampoo
1.10.1.2. Solution
1.10.1.3. Foams
1.10.1.4. Wipes
1.10.2. Systemic
1.10.2.1. Oral
1.10.2.2. Parenteral Route
Module 2. Allergic Dermatoses
2.1. Itching as a Basic Sign of Allergy
2.1.1. Etiopathogenesis of Pruritus
2.1.2. Differential Diagnosis of Pruritis 
2.2. Canine Atopic Dermatitis (CAD)
2.2.1. Dermatitis Similar to Atopy (Intrinsic)
2.3. Food Allergy
2.3.1. Etiopathogenesis
2.3.2. Clinical Aspects
2.4. Allergic Flea Bite Dermatitis (AFBD)
2.4.1. Allergic Reactions to Other Insects (Mosquitoes, Hymenoptera)
2.5. Contact Dermatitis 
2.5.1. Etiopathogenesis
2.5.2. Clinical Aspects
2.6. Eosinophilic Dermatoses in the Dog
2.6.1. Etiopathogenesis
2.6.2. Clinical Aspects
2.7. Allergy in Cats
2.7.1. Clinical Manifestations Associated with Pruritis in Cats
2.7.2. Flea Allergy Dermatitis (FAD)
2.7.3. Food Allergy
2.7.4. Feline Hypersensitivity Dermatitis Not to Fleas, Not to Food (Feline Atopic Syndrome)
2.7.5. Relationship Between Stress and Allergic Dermatoses in Cats
2.8. Clinical Diagnostic Protocol for Allergy
2.8.1. Clinical Aspects of Diagnostic Usefulness
2.8.2. Differential Diagnosis
2.8.3. Diagnostic Approach to an Allergic Patient Step by Step
2.8.4. Test and Diagnostic Trials
2.9. Treatment Strategies in the Allergic Animal
2.9.1. Allergen Avoidance
2.9.2. Hyposensitizing Immunotherapy 
2.9.3. Antipruriginal Therapy
2.9.4. Control of Infections/ Overgrowths
2.9.5. Moisturizing/Emollient Therapy 
2.10. Dermocosmetics in the Allergic Patient
2.10.1. Active Ingredients and Galenic Formulations
2.10.2. Moisturizing/Emollient Topical Therapy
2.10.3. Antipruriginal Topical Therapy
2.10.4. Shampoo Therapy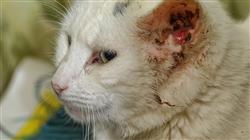 This training will allow you to advance in your career comfortably"