Reading Comprehension in an English Classroom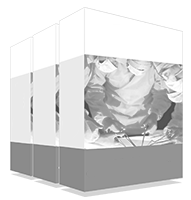 The ability to comprehend texts is crucial during learning, starting from simple sentences to more complex texts. In this sense, it is important to choose appropriate texts that are adapted to their age and language level. A unique specialization program that stands out for both its high-quality content and excellent teaching staff, all of whom are professionals with years of experience in the sector. An unrivaled opportunity for professionals who wish to acquire the latest teaching methods in bilingual education and would like to incorporate them into their daily professional practice.
The world's largest school of languages"
Receiving a bilingual education helps students become more receptive to other cultures and better understand the world around them"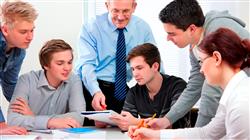 Bilingual education in schools has become increasingly popular, which has led to an increase in the demand for specific training for language teaching. Although progress has been made in this regard in recent years with the creation of specific programs aimed at meeting this growing demand, efforts must continue to be made to improve the educational system in a committed and responsible manner, addressing the needs and developing an innovative, ambitious and effective teaching model. 
In educational terms, bilingualism provides students with a number of advantages. Bilingual students are able to acquire a very high level of the language, sometimes to a native level, which greatly benefits them in their future careers. Likewise, adolescents who receive this type of education find it easier to pick up different languages, acquire a more complex vocabulary, are able to communicate fluently and tend to be more receptive to other cultures. 
Foreign language teachers play an important role in bilingual programs, because the language they teach is now useful in other subjects or professional modules within the syllabus. A unique opportunity for professionals who wish to acquire the latest teaching methods and strategies in bilingual education and would like to incorporate them into their daily professional practice. 
Update your knowledge through this Postgraduate Certificate in Reading Comprehension in an English Classroom"
This Postgraduate Certificate in Reading Comprehension in an English Classroom contains the most complete and up-to-date program on the market. The most important features include:
Practical case studies presented by expert linguists
The graphic, schematic, and practical contents with which they are created provide scientific and practical information on the disciplines that are essential for professional practice
Practical exercises where the self-assessment process can be carried out to improve learning
Special emphasis on innovative methodologies for teaching languages
Theoretical lessons, questions to the expert, debate forums on controversial topics, and individual reflection assignments
Content that is accessible from any fixed or portable device with an Internet connection
Join the pioneers in the field of education with a competitive program in terms of quality and prestige: a unique opportunity to distinguish yourself as a professional" 
The program's teaching staff includes professionals from sector who contribute their work experience to this training program, as well as renowned specialists from leading societies and prestigious universities.
The multimedia content, developed with the latest educational technology, will provide the professional with situated and contextual learning, i.e., a simulated environment that will provide immersive training programmed to train in real situations.
This program is designed around Problem-Based Learning, whereby the professional must try to solve the different professional practice situations that arise throughout the program. For this purpose, the student will be assisted by an innovative interactive video system created by renowned and experienced experts.
Increase your decision-making confidence by updating your knowledge through this Postgraduate Certificate"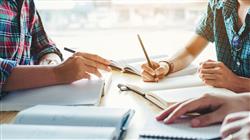 Give your career a boost to success and become a competitive professional who will bring excellence to any educational institution"
The structure of the contents has been designed by a team of professionals from the best educational centers and universities in the country, aware of the current relevance of innovative training, and committed to quality teaching through new educational technologies. TECH guarantees students quality content that meets their expectations, giving them the opportunity to excel in their field. They will be able to perform the various functions related to this Postgraduate Certificate, together with the most innovative proposals in this field of action, guiding them towards excellence.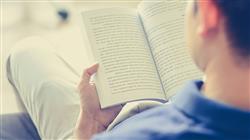 This Postgraduate Certificate in Reading Comprehension in an English Classroom contains the most complete and up-to-date program on the market"
Module 1. Reading Comprehension
1.1. L2 Reading at High School
1.1.1. Metacognition and Reading
1.1.2. Reading Strategies
1.1.3. Motivation and Reading
1.1.4. The Matthew Effect in Reading
1.2. Types of Reading
1.2.1. Reading in an L2 Classroom
1.2.2. Intensive Reading
1.2.3. Extensive Reading
1.3. Reading Comprehension Strategies
1.3.1. Definition and Taxonomy of Reading Strategies
1.3.2. Bottom-Up and Top-Down Strategies
1.3.3. Explicit Instruction in Strategies
1.3.4. Strategies to Improve Fluency and Comprehension
1.4. Graphic Organizers, Concept and Mind Maps
1.4.1. Graphic Organizers to Improve Reading
1.4.2. Types of Graphic Organizers
1.4.3. Differences Between Graphic Organizers, Concept Maps and Mind Maps
1.4.4. Concept Maps and Reading
1.5. Dialogic Reading
1.5.1. The Principles of Dialogic Reading
1.5.2. Reading Godmothers and Godparents in English
1.5.3. Accompanied Reading in English
1.5.4. Tutoring Library
1.6. English Literature in an ESL Classroom
1.6.1. The Role of Literature in an ESL Classroom
1.6.2. Literature Introduction through "Readers"
1.6.3. Dialogic Literary Gatherings in a Bilingual Classroom
1.7. Storytelling and Reading Out Loud
1.7.1. Storytelling in a Classroom
1.7.2. Reading or Telling Stories
1.7.3. Storytelling as a Tool for L2 Teaching
1.7.4. Digital Storytelling for Secondary Students
1.7.5. Student Reading Aloud
1.7.6. Teacher Reading Aloud
1.8. Picture Books at High School
1.8.1. Reasons to use Picture Books in a High School Classroom
1.8.2. Definition and Features of a Picture Book
1.8.3. Selection Criteria
1.8.4. Activities and Usage Strategies
1.8.5. Picture Books for High School Students
1.9. School Library, Literacy Centers and Reading in L2
1.9.1. The Aims of a High School Library
1.9.2. The ESL School Library
1.9.3. Reading Corners in Class
1.9.4. Literacy Center in a Secondary High Classroom
1.10. Reading Comprehension Assessment
1.10.1. Comprehension Reading Levels
1.10.2. Assessment of Reading Comprehension
1.10.3. The Use of Testing for Reading Assessment
1.10.4. Assessing ESL Reading Comprehension through Rubrics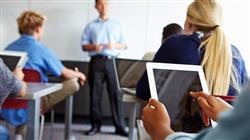 A unique, key, and decisive experience to boost your professional development"