The Organization of a Bilingual Center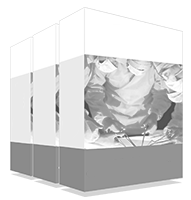 Kindergarten and Elementary School teachers must be aware that teaching in a foreign language is not a process that relies solely on the change of language as an educational medium, but that it involves a substantial change in the way the classroom is managed, with a specific pedagogical program for using teaching materials, and a redefined assessment model.
The world's largest school of languages"
This Postgraduate Certificate in The Organization of a Bilingual Center will give you a sense of confidence in the performance of your profession, which will help you to grow both personally and professionally"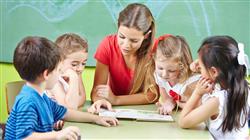 Governments across Europe have set out to encourage the learning of foreign languages from the very beginning of schooling, and numerous bilingual education projects have sprung up in recent years.
In order to carry out these projects, designing an appropriate methodology for teaching foreign languages in early childhood education is of vital importance. One of the main characteristics of bilingual education should be the coordination between language and content teaching, since young children tend to learn in a holistic way.
This new reality is an enormous challenge for teachers, who find their teaching work has become more complicated. 
Update your knowledge through the Postgraduate Certificate in Organization of a Bilingual Center"
This Postgraduate Certificate in The Organization of a Bilingual Center contains the most complete and up-to-date scientific program on the market. The most important features of the course are:
Work on over 75 cases presented by experts in bilingual early childhood education. The graphic, schematic, and eminently practical contents with which they are created provide scientific and practical information on the disciplines that are essential for professional practice
Innovations in methodology and application in bilingual early childhood education
It contains practical exercises where the self-evaluation process can be carried out to improve learning
Interactive learning system based on making decisions about the situations posed
All of this will be complemented by theoretical lessons, questions to the expert, debate forums on controversial topics, and individual reflection assignments
Content that is accessible from any fixed or portable device with an Internet connection
This Postgraduate Certificate may be the best investment you can make in the selection of an updating program for two reasons: in addition to updating your knowledge in the organization of a bilingual center, you will obtain a Postgraduate Certificate from TECH Technological University"
Its teaching staff includes professionals from the field of organization of a bilingual center, who bring to this training the experience from their work, as well as recognized specialists belonging to reference societies and prestigious universities.
The multimedia content developed with the latest educational technology will provide the professional with situated and contextual learning, i.e., a simulated environment that will provide immersive training program to train in real situations.
The design of this program is based on problem-based learning, by means of which the educator must try to solve the different professional practice situations that arise throughout the Postgraduate Certificate To this end, the professional will be assisted by an innovative interactive video system developed by recognized experts in the field of bilingual school organization, with extensive teaching experience.
Increase your decision-making confidence by updating your knowledge through this Postgraduate Certificate"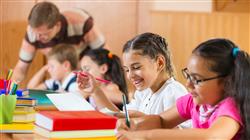 Make the most of this opportunity to learn about the latest advances in the organization of a bilingual center and improve the attention to your students"
The structure of the contents has been designed by a team of professionals from the best educational institutions and universities in the country, who are aware of the relevance of up-to-date, innovative training, and are committed to quality teaching using new educational technologies.
This Postgraduate Certificate in The Organization of a Bilingual Center contains the most complete and up-to-date scientific program on the market"
Module 1. The Organization of a Bilingual Center
1.1. Regulatory Frameworks and External Assessments.
1.1.1. Bilingual Centers in Spain.
1.1.2. Bilingual Centers in Madrid.
1.1.3. Linguistic Qualification.
1.1.4. External Evaluations.
1.2. Organization and Structure of Bilingual Centers.
1.2.1. The English Department.
1.2.2. The Organization of Subjects.
1.2.3. The Characteristics of Bilingual Centers.
1.3. The Integrated Curriculum.
1.3.1. The Integrated Language Curriculum.
1.3.2. The Linguistic Project of the Center.
1.3.3. Guidelines for the Development of the Integrated Curriculum.
1.4. Attention to Diversity, Special Educational Needs.
1.4.1. Challenges of Bilingualism in Relation to SEN.
1.4.2. Bilingualism and Intellectual Disability.
1.4.3. Bilingualism and Language Impairment.
1.4.4. Bilingualism and Emotional and Adaptive Difficulties.
1.4.5. Late Incorporation to the Bilingual Project.
1.4.6. Students with Different Native Languages.
1.5. Native Assistants/Speaking Assistants.
1.5.1. The Profile of the Speaking Assistant.
1.5.2. Functions of the Assistant.
1.5.3. The Role of the Speaking Assistant.
1.5.4. First Contact and Incorporation into the Center.
1.5.5. Activities that Can Be Developed by the Speaking Assistant.
1.6. Coordination of the Teaching Teams.
1.6.1. Formal Teaching Coordination Bodies.
1.6.2. Horizontal and Vertical Coordination.
1.6.3. Areas and Coordination Needs of the Bilingual Project.
1.6.4. The Keys to Effective Coordination.
1.7. Functions and Roles of the Bilingual Project Coordinator.
1.7.1. Functions of the Coordinator.
1.7.2. Meetings and Coordination Topics.
1.7.3. The Keys to Coordinating a Work Team.
1.7.4. Profile of the Coordinator.
1.8. The Creation of a Bilingual Learning and Communication Environment.
1.8.1. Day-to-Day Language at the Center.
1.8.2. The Corridors and Common Areas.
1.8.3. The Classroom Space.
1.8.4. Faculty and Community Involvement
1.9. Relationships with Families and the Environment.
1.9.1. Family Perceptions of Bilingualism.
1.9.2. Communication and Relationship Tools.
1.9.3. Participation in the Center.
1.9.4. Follow-Up at Home and Homework.
1.10. Evaluation of the Bilingual Project.
1.10.1. Evaluation Indicators.
1.10.2. Evaluation of the Agents Involved.
1.10.3. Evaluation of Families.
1.10.4. External Assessments.
Module 2. Successful Educational Practices in Bilingual Education
2.1. Theoretical Framework. IncluD-ed Project.
2.1.1. The IncluD-ed Project.
2.1.2. Theoretical References.
2.1.3. Student Grouping and Community Participation.
2.1.4. Extended Learning Time.
2.2. Background: Learning Communities.
2.2.1. The Information Society.
2.2.2. Transformation Phases.
2.2.3. Sleep.
2.2.4. Joint Committees.
2.2.5. The Project at Present.
2.3. Success Factors: The Grouping of the Student Body.
2.3.1. Heterogeneous Grouping Models.
2.3.2. Mixed Grouping Models.
2.3.3. Inclusive Grouping Models.
2.4. Success Factors: The Participation and Training of Family Members.
2.4.1. Training of Family Members.
2.4.2. Types of Participation and Their Impact on Success.
2.4.3. Educational Participation.
2.5. Learning through Dialogue.
2.5.1. Egalitarian Dialogue.
2.5.2. Cultural Intelligence.
2.5.3. Instrumental Dimension.
2.5.4. Creation of Meaning.
2.5.5. Solidarity.
2.5.6. Transformation.
2.5.7. Equality of Differences.
2.6. Interactive Groups.
2.6.1. Description of the Interactive Groups.
2.6.2. Non-Expert Volunteers.
2.6.3. The Outcomes of The Interactive Groups.
2.6.4. Interactive Groups in the Bilingual Classroom.
2.7. Dialogical Interaction and Inquiry.
2.7.1. The Sociocultural Perspective. Vigotsky.
2.7.2. Types of Interactions.
2.7.3. Interactions and Identity Building.
2.7.4. Communicative Actions.
2.7.5. Dialogical Inquiry.
2.8. The Role of Non-Expert Volunteers in the Bilingual Classroom.
2.8.1. The Role of Volunteers.
2.8.2. What To Do From School.
2.8.3. Your Participation in The Evaluation.
2.8.4. Expert and Non-Expert Volunteers.
2.9.    Dialogic Reading.
2.9.1. Definition of Dialogic Reading.
2.9.2. Foundations of Dialogic Reading.
2.9.3. The Godmothers and Godfathers of Reading in English.
2.9.4. Accompanied Reading.
2.10. Literary Discussion Chats in the Bilingual Classroom.
2.10.1. The Origin of Literary Discussion chats
2.10.2. Interactions that Accelerate Reading.
2.10.3. Classics in Preschool and Primary School.
2.10.4. The Workings of the Discussion Group.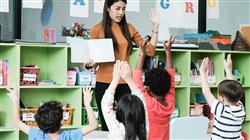 A unique, key, and decisive training experience to boost your professional development"