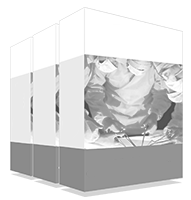 In business environments it is important to read and analyze different regulations to ensure that the work being performed complies with all legal requirements. However, when working in the international market, it is important to know English. This TECH academic program meets the demands of many students who have stagnated with the learning of this language and are looking for high quality studies to improve their language skills. It does so with a specific program on legal English, with which they will be able to learn the main laws that will give them the keys to understand the main regulations.
The world's largest school of languages"
A good knowledge of English will be essential for your professional development, but, for this, you need to have the right foundations. This Postgraduate Certificate will help you improve your language skills and better understand legal documents"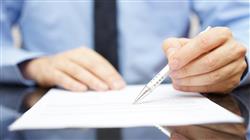 Knowing English opens doors to a much broader job market. More and more companies are demanding professionals with an adequate command of the language that allows them to hold conversations with customers and suppliers from all over the world, which is why English language studies are almost as important as the rest. However, when you have to analyze regulations in English to verify that the tasks comply with all the requirements demanded by the different public institutions and agencies, having some knowledge of Legal English is an additional plus.
This Postgraduate Certificate in Legal English of TECH will become a key piece in the curriculum of the students, as they will be able to know the specific vocabulary and structures to understand these regulations that are related to their work position. Therefore, at the end of the program, the student will be more confident when it comes to reading and understanding this type of text. This is done through a simple knowledge that is adapted to the current level of those who enroll in this program, which should be around A2 of the Common European Framework of Reference for Languages (CEFR).
Furthermore, this Postgraduate Certificate has the main advantage of being offered in a 100% online format, so that the students will not have to leave aside the rest of their daily obligations in order to improve their level of English. Instead, you will be able to decide how long to study each day, from where to study and which route to follow. In conclusion, a first class program that will provide you with multiple learning resources.
Learning English will allow you to access a wider and more competitive job market"
This Postgraduate Certificate in Legal English contains the most complete and up-to-date educational program. Its most notable features are:
Practical case studies presented by English teachers
The graphic, schematic, and practical contents with which they are created provide scientific and practical information on the disciplines that are essential for professional practice.
Practical exercises where the self-assessment process can be carried out to improve learning
Special emphasis on innovative methodologies for teaching languages
Theoretical lessons, questions to the expert, debate forums on controversial topics, and individual reflection assignments
Access to content from any fixed or portable device with an Internet connection. 
The best program in the current academic landscape for learning Legal English"
Its teaching staff includes native English teachers, who bring to this program the experience of their work, as well as recognized specialists from leading societies and prestigious universities.
Its multimedia content, developed with the latest educational technology, will provide professionals with situated and contextualized learning, that is, a simulated environment that will provide immersive study set up to train them in real-life situations.
This program is designed around Problem-Based Learning, whereby the professional must try to solve the different professional practice situations that arise throughout the program. For this purpose, the student will be assisted by an innovative interactive video system created by renowned and experienced experts.
Learn English in an easy way, with native English speaking teachers, and the best didactic resources of the moment"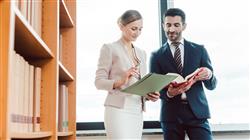 Understanding the key concepts of Legal English will allow you to clearly understand the regulations in your field" 
In business, it is necessary to be aware of the main regulations to be complied with in order to avoid mistakes. When working in international companies, the laws of the country of operation must be analyzed, so they will usually be in English. WhileLegal English can be complex, this Postgraduate Certificate has been designed as a basis for learning about the language so that students acquire the vocabulary that will be essential in the understanding of most of the standards that apply in the business sector.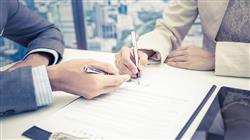 A fully comprehensive program specialized in the main regulations that must be taken into account at the business level"
Module 1. Legal English
1.1.     General information about hiring and the Human Resources department
1.2.     General information on Corporate Law
1.3.     Simple legal terminology in the sale of goods and services
1.4.     Simple Intellectual Property terminology
1.5.     Generalities about competition
1.6.     Introduction to Transnational Commercial Laws
1.7.     General information on agreements, standards, and lawsuits
1.8.     Non-Compliance with Regulations and Laws. Fines
1.9.     General Corporate Terminology
1.10.     Simple application for licenses and authorizations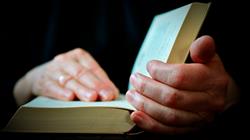 A first-rate academic journey that will be fundamental to your professional growth"