Job Interviews in English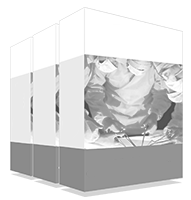 Passing a Job Interview is more complicated than it seems, since you have to compete with more candidates. Besides, when the interview is in English, the difficulties increase, especially if you do not speak the language perfectly. For this reason, TECH has developed this academic program, developed by a group of native teachers, in which the student will be taught the keys that must be controlled to conduct a successful interview, learning to speak in a clear, simple, but appropriate for the communicative situation. In short, a program that will be an added value in your qualification and will open the doors to a highly competitive labor market.
The world's largest school of languages"
Knowing how to explain in English your academic preparation and work experience in job interviews will multiply your employability options"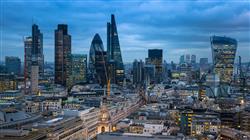 Today's companies operate in a globalized environment and are increasingly looking for employees with sufficient skills to be fluent in speaking and writing in English. But it is no longer enough to have just an academic degree that guarantees specific training in that Language. Companies want to check, prior to hiring, that candidates can belong to international work environments communicating with the lingua franca and, for this, they use job interviews to prove it.
With this Postgraduate Certificate, TECH offers students a unique study opportunity, thanks to which they will be able to learn and practice the main issues that are usually taken into account in this type of meetings, in order to acquire the necessary skills to handle themselves fluently in such interviews. In this way, they will be able to demonstrate, orally, what their academic background is, their work experience, or their concerns with the position. All of this with simple language, but understandable enough to reach an adequate level of communication.
In addition, one of the main advantages of this program is that it is offered in a 100% online format, through a virtual campus where the student can find a multitude of theoretical and practical resources. Thus, the student will be able to easily self-manage their learning process, combining it perfectly with the rest of their daily activities. 
Taking this Postgraduate Certificate will give you the necessary fluency to succeed in job interviews in English" 
This Postgraduate Certificate in Job Interviews in English has the most complete and up-to-date educational program. The most important features include:
Practical case studies presented by English teachers
The graphic, schematic, and practical contents with which they are created provide scientific and practical information on the disciplines that are essential for professional practice
Practical exercises where the self-assessment process can be carried out to improve learning
Special emphasis on innovative methodologies for teaching languages
Theoretical lessons, questions to the expert, debate forums on controversial topics, and individual reflection assignments
Access to content from any fixed or portable device with an Internet connection
A great number of job offers have a good command of English among their requirements. Study at TECH and make sure that this is not an obstacle to your professional growth"
It includes in its teaching staff native English teachers, who pour into this program the experience of their work, in addition to recognized specialists from reference societies and prestigious Universities.
Its multimedia content, elaborated with the latest educational technology, will allow the professional a situated and contextual learning, that is to say, a simulated environment that will provide an immersive study programmed to train in real situations.
The design of this program focuses on Problem-Based Learning, by means of which the student will have to try to solve the different professional practice situations that will arise throughout the academic course. To do so, they will be assisted by an innovative interactive video system created by recognized experts.  
TECH is a 21st century University that is committed to online learning as the main method of study"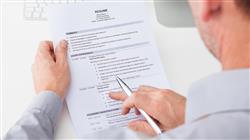 Improve your English skills and open the doors to a job market full of possibilities"
This TECH program has been structured in such a way as to allow the student to handle the communicative tools that they will be able to apply in possible job interviews in English. In this way, they will learn to make their academic background and work experience known, but also to speak in a formal way for an interview and to know a simple vocabulary adapted to the job position and with which they can highlight their personal skills related to the job offer.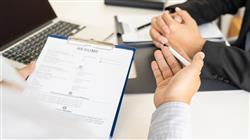 A first-class program to learn how to present your academic and work CV"
Module 1. Job Interviews, Educational Background, and Work Experience
1.1.     The Resume in English and Preparation of the Cover Letter 
1.2.     Secondary and Higher Education 
1.3.     Formality in the Interview 
1.4.     General Conversation with the Interviewer 
1.5.     Introduction to Job Descriptions 
1.6.     Tasks and Vocabulary Related to the Position 
1.7.     Job Related Skills 
1.8.     Academic and Work Preferences 
1.9.     Speaking with Simplicity about Work Experience 
1.10.     Speaking with Simplicity About Personal Experiences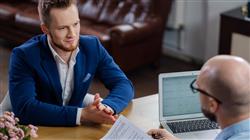 Take away your fear of doing job interviews in English, improving your communication skills with this Postgraduate Certificate"