Grammar and Pragmatics for Communication in Spanish as a Foreign Language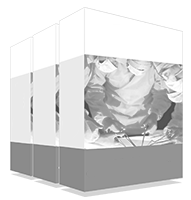 This high-level training will provide the future teacher with the necessary tools and knowledge to carry out their profession confidently and efficiently, enabling them to help their students understand and analyze messages effectively, and to develop non-verbal communication. The teacher will be able to explain and resolve confusing grammar issues or questions regarding their student's assessment process. Students will have a complete vocabulary teaching methodology and different techniques and didactic materials, taught by distinguished experts in the field with extensive experience in the educational sector.
The world's largest school of languages"
Acclaimed experts in the sector have put all their experience and knowledge into compiling this Postgraduate Certificate"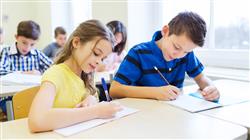 Spanish is the second most spoken language in the world. Among the data that has recently become available is that a total of 585 million people, 7.6% of the world's population, currently speak Spanish. This has turned its teaching into an area of work full of possibilities. It is, however, a highly complex language, which requires teachers to have a broad command of grammar, spelling and the different uses of the language. 
With this high-level specialization, the professional will delve into the most relevant concepts of morphology and syntax in the Spanish language. Thanks to this intensive Postgraduate Certificate, the future Spanish teachers will be prepared to take on the responsibility of explaining rules that may be confusing to the student, in terms of their use or their absence in their mother tongue. 
Any attempt at communication requires the speaker to have a complete command of their communication abilities. As such, this Postgraduate Certificate is based on the knowledge of linguistic, sociolinguistic and pragmatic skills. It will provide future teachers with answers to questions such as: What kind of grammar should I teach? How much class time should I devote to grammar? What should I assess and how? These and other questions will be answered through grammatical content, communicative skills and strategies to put what has been assimilated into practice, all in relation to the classroom learning context. 
Your tutors will be prestigious teachers, who will guide you throughout the learning process" 
This Postgraduate Certificate in Grammar and Pragmatics for Communication in Spanish as a Foreign Language offers the characteristics of a high-level teaching and technological program. These are some of its most notable features:
The latest technology in online teaching software 
A highly visual teaching system, supported by graphic and schematic contents that are easy to assimilate and understand
Practical cases presented by practising experts
State-of-the-art interactive video systems
Teaching supported by telepractice
Continuous updating and recycling systems
Autonomous learning: full compatibility with other occupations
Practical exercises for self-assessment and learning verification
Support groups and educational synergies: questions to the expert, debate and knowledge forums
Communication with the teacher and individual reflection work
Content that is accessible from any fixed or portable device with an internet connection
Supplementary documentation databases are permanently available, even after the program
Thanks to this Postgraduate Certificate, based on the resolution of real cases, you will be able to face complex situations in the daily practice of your profession" 
The teaching staff includes teaching professionals, who bring their experience to this training program, as well as renowned specialists belonging to leading societies and prestigious universities. 
Thanks to its multimedia content developed with the latest educational technology, they will allow the professionals a situated and contextual learning, that is to say, a simulated environment that will provide an immersive learning programmed to train in real situations. 
This program is designed around Problem-Based Learning, whereby the educator must try to solve the different professional practice situations that arise throughout the program. For this purpose, the teacher will be assisted by an innovative interactive video system created by recognized specialists in the field of teaching. 
Thanks to its online format, you can learn wherever and whenever you want from a device with an Internet connection"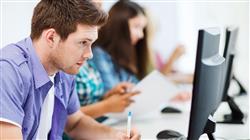 This program has been designed following the fundamentals of the e-learning methodology, allowing you to assimilate the contents more quickly and efficiently"
The contents of this Postgraduate Certificate have been developed by different experts, with a clear purpose: to ensure that our students acquire each and every one of the skills necessary to become true experts in this field. A complete and well-structured program that will take you to the highest standards of quality and success.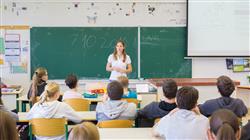 Deepen your knowledge of Spanish grammar and pragmatics with the help of prestigious teachers" 
Module 1. Grammar and Pragmatics for Communication in Spanish as a Foreign Language
1.1. Basic Principles of Spanish Grammar
1.2. Functional Grammar 
1.2.1. Nouns
1.2.2. Adjectives
1.2.3. Verbs
1.2.4. Adverbs
1.2.5. Pronouns
1.2.6. Syntax: Subject and Predicate
1.2.7. Agreement
1.2.8. Grammar for Communication
1.3. The Value of Verbs in Relation to the Past
1.3.1. Verb Tenses
1.3.1.1. Action as the Core of the Message
1.4. Work Methodology for Explaining the Past in Spanish as a Foreign Language Classes
1.4.1. Introduction on Ways to Work on the Past Tense in the Spanish as a Foreign Language Class
1.4.2. Verb Semantics
1.4.3. Explanation Using Primary and Secondary Values
1.4.4. Delimited Dynamic Verbs
1.5. Imperative and Subjunctive: Verb Modes
1.5.1. Subjunctive and Imperative
1.5.2. Semantic Factors
1.5.3. The Subjunctive in Subordinate Noun Clauses
1.5.4. The Subjunctive in Subordinate Adjective Clauses
1.5.5. The Subjunctive in Subordinate Adverbial Clauses
1.5.6. Use of the Imperative in Formal Speech
1.5.7. The Importance of the Imperative in Spanish Speech
1.6. Classification and Prepositional Use of Verbal Periphrasis
1.6.1. Aspectual Verb Combinations
1.6.2. Aspectual Verb Combinations
1.6.3. The Difference Between Periphrasis and Locution
1.7. Ways of Introducing and Explaining the Verbs; 'Ser' and 'Estar' in the Spanish as a Foreign Language Class
1.7.1. 'Ser' as a Nominative Verb
1.7.2. 'Estar' as Auxiliary and Locative Verb
1.7.3. Using 'Ser' and 'Estar' with Adjectives
1.7.4. 'Ser' and 'Estar' as Copulative Verbs
1.7.5. On Generalizations in Relation to the Verbs; 'Ser' and 'Estar
1.8. Comparing the Traditional Explanation with the Evolution of the Verbs; 'Ser' and 'Estar'
1.8.1. Historical Framework of Verbal Explanation for 'Ser' and 'Estar'
1.8.2. Evolution in the Use of Verbs and Approximation to the Present Day
1.9. Types and Uses in Colloquial and Formal Language According to Connectors and Nexuses
1.9.1. Connectors for Exploratory Activity
1.9.1.1. Connectors for Descriptive Activity
1.9.1.2. Connectors for Explanatory Activity
1.9.1.3. Colloquialisms and Connectors
1.9.1.4. Formalism and Connectors
1.9.1.5. Differentiating Between Nexuses and Connectors
1.10. Types, Classification and Use of Pronouns
1.10.1. Object Pronouns
1.10.2. Subject Pronouns
1.10.3. 'Laísmo'/ 'Loísmo'/ 'Leísmo'
1.11. The Passive Voice
1.11.1. Preposition 'Por' as Antecedent
1.11.2. Cases in Which the Passive Voice Cannot be Used
1.12. Teaching Innovation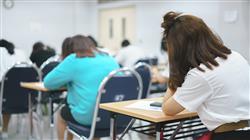 Achieve your goals by keeping up to date with the latest teaching techniques and advances with a highly demanding Postgraduate Certificate"