English Writing Techniques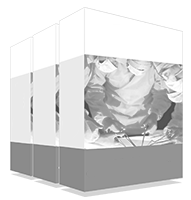 In order to learn a language fluently, it is essential to strengthen the following communication skills: comprehension and expression, both written and oral. Building a good foundation is the only way to achieve a good command of a language. For this reason, TECH has developed this academic program, which aims to provide students with the basic knowledge to learn to write well in English, using the main writing techniques. A writing manual that will undoubtedly lay the foundations for effective and efficient learning.
The world's largest school of languages"
The job market is highly competitive, so improving your English skills is essential to stand out in the selection processes"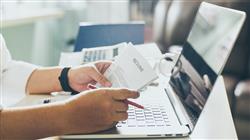 Error-free writing in English is a major goal for professionals who work in contact with foreign partners, suppliers or customers. Answering e-mails, resolving incidents, filling out forms, writing reports, etc., are just some of the tasks they carry out as part of their work and, in order to create a good image for both the professional and the company, it is essential that these documents are written properly and free of spelling mistakes.
To help professionals improve their English writing skills, TECH has designed this Postgraduate Certificate which, through basic concepts, aims to show the keys for students to acquire the knowledge they need in order to consolidate the basics of writing. In this way, they will be able to perform different tasks, such as attending to customers or requesting written quotations.
For this purpose, the program offers the best teaching material and content on the market, as well as the added value of being taught by experienced native teachers. People who will guide them throughout the program and teach them the linguistic resources they will be able to use on each occasion.
A 100% online program that will be fundamental for the professional growth of the students and a program that they will be able to self-manage as they wish. This way, they can choose their study schedule, the topics to cover each day, and the location from which to learn. Thanks to these benefits, students will be able to perfectly combine their studies with the rest of their daily obligations, whether personal or professional. 
Improve your English in a short time, and learn how to write clear and simple texts"
This Postgraduate Certificate in English Writing Techniques contains the most complete and up-to-date program on the market. Its most notable features are:
Practical case studies, presented by English teachers
The graphic, schematic, and practical contents provide students with scientific and practical information on the disciplines that are essential for professional practice
Practical exercises where the self-assessment process can be carried out to improve learning
Special emphasis on innovative methodologies for teaching languages
Theoretical lessons, questions to the expert, debate forums on controversial topics, and individual reflection assignments
Content that is accessible from any fixed or portable device with an Internet connection 
Writing without spelling mistakes will give more credibility to your texts. Don't think twice, come and improve your English level at TECH"
The teaching staff includes native English teachers and renowned specialists from leading societies and prestigious universities, who contribute their experience to this training program.
The multimedia content, developed with the latest educational technology, will provide the professional with situated and contextual learning, i.e., a simulated environment that will provide an immersive training experience designed to train , for real-life situations.
This program is designed around Problem-Based Learning, whereby the student must try to solve the different professional practice situations , that arise during the program. For this purpose, the student will be assisted by an innovative interactive video system created by renowned and experienced experts. 
A 100% online program, which will help you improve your written communication skills"
Learning to write in English will open the door to a future career full of possibilities"
The syllabus of this TECH Postgraduate Certificate has been designed to show students the main English Writing Techniques, in such a way that they acquire a higher level of proficiency, which will allow them to manage with ease in their professional environment. Therefore, the syllabus teaches students how to write e-mails, request estimates, make appointments, make claims and complaints, and draft reports. All this, in simple and clear language that favors understanding between the sender and the receiver of the message.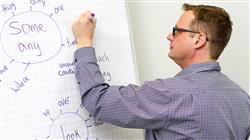 A high-quality academic course on the main English Writing Techniques"
Module 1. Writing Techniques in Formal Language
1.1. Simple Formal Mails
1.2. General information on Requests for Quotations
1.3. Drafting Simple Quotations
1.4. Make, Change and cancel Appointments by Mail or by Phone
1.5. Drafting Simple Descriptions of a Product or Service
1.6. Sending Product or Service Information
1.7. Written Delivery or Return Paperwork
1.8. Simple Drafting of Letters of Complaint and Formal Complaints
1.9. Responses to Formal Complaints
1.10. General Information on the Drafting of Reports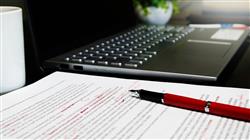 A world-class program that will be instrumental in improving your English skills"