Advanced Telephone and Online English in the Workplace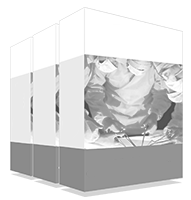 With this high-level program, the professional will learn to develop formally in various work contexts, both in direct and telephone contact, as well as through social networks. Throughout these weeks of intensive study, students will learn to distinguish and adapt to changes in linguistic register; they will delve into intermediate-advanced linguistic resources that will allow them to react and manage complaints efficiently; and they will learn to use a series of connectors and other cohesive elements at an intermediate-advanced level that allow them to establish coherent relationships between ideas. A unique opportunity to specialize in work-oriented English, taught by native teachers with years of experience in university teaching.
The world's largest school of languages"
Thanks to this training you will show a strong control of idiomatic structures in line with the communicative context"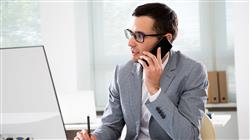 In this intensive program, students with an intermediate level of English will be able to consolidate their knowledge and reinforce their English language skills, preparing them for a world of work without communication barriers. With this complete training, the professional will be able to express him/herself in an assertive, direct and clear way, with a demanding and varied approach and language, even in areas of certain complexity that require an advanced command of the language.
Starting from a B1 level of English of the Common European Framework of Reference for Languages (CEFR), throughout the Postgraduate Certificate the student will acquire the appropriate knowledge and skills of a B2/C1 level. Its main objective is to help students acquire the necessary communication skills to be able to successfully manage in the labor market.  
This 100% online program is a unique opportunity for those who want or need an advanced command of English in their profession. It will provide the student with the ease of being able to study it comfortably, wherever and whenever they want. All you need is a device with internet access to take your career one step further. A modality in line with current times and with all the guarantees for improving communication skills of attending professionals. 
You will learn to use the linguistic resources necessary to manage complex communication situations in the workplace" 
This Postgraduate Certificate in Advanced Telephone and Online English in the Workplace contains the most complete and up-to-date educational program. The most important features of the program include: 
Practical case studies presented by experts
The graphic, schematic, and practical contents with which they are created provide scientific and practical information on the disciplines that are essential for professional practice
Practical exercises where the self-assessment process can be carried out to improve learning
Special emphasis on innovative methodologies for teaching languages
Theoretical lessons, questions to the expert, debate forums on controversial topics, and individual reflection assignments
Content that is accessible from any fixed or portable device with an Internet connection
Thanks to this intensive program you will be able to use vocabulary and expressions that are common in the professional field"
Its teaching staff includes professionals who bring the experience of their work to this program, as well as recognized specialists belonging to prestigious reference societies and universities. 
Thanks to its multimedia content developed with the latest educational technology, they will allow the professional a situated and contextual learning, that is to say, a simulated environment that will provide an immersive learning programmed to train in real situations. 
This program is designed around Problem-Based Learning, whereby the educator must try to solve the different professional practice situations that arise throughout the program. For this purpose, professionals will be assisted by an innovative interactive video system created by renowned and experienced experts.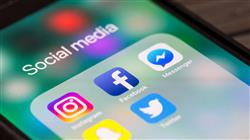 Reach your professional improvement goals with the quality of a Postgraduate Certificate designed to propel you towards excellence"
TECH guarantees students quality content that meets their expectations, giving them the opportunity to excel in their field. Top-level professionals within the educational panorama, with extensive experience and recognized prestige in the profession, have designed the structure and content of this prestigious specialization. Native teachers with years of experience in the sector and a wide command of new technologies applied to teaching will form this intensive program's teaching team.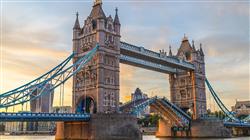 You will learn to interact with native speakers with an advanced level of fluency and naturalness" 
Module 1. Formality and Forms of Expression in Person, on the Phone and Online
1.1. Differences in Register and Tone in a Complex Direct Contact
1.2. Differences in Register and Tone in an Extended Telephone Contact
1.3. Detailed Vocabulary on the Telephone
1.4. Phrasal Verbs on the Telephone
1.5. Differences in Register and Tone in a Large Online Contact 
1.6. Vocabulary in Extensive Online Contact 
1.7. Phrasal verbs Online 
1.8. Answering Complex and Detailed Complaints in Direct Contact
1.9. Answering Complex and Detailed Complaints in Phone Contact
1.10. Answering Complex Complaints in Online Contact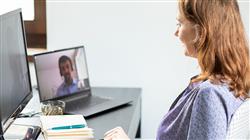 You will study using a methodology created for professionals in order to achieve the greatest impact in the shortest possible time"