Advanced Business English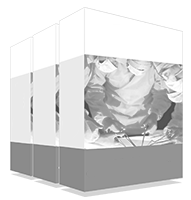 This program was created with the objective of helping the student to master, in an advanced way, the English language at a professional level, taking the student's confidence and capacity for understanding and conversation to a higher level. With this training, the professionals will be able to express themselves in an assertive, direct and clear manner, with a demanding and varied approach and vocabulary, even in business areas of a certain complexity, which require an advanced command of the language. Throughout these weeks of intensive study, the professional will develop confidence in dealing with people and issues related to the business world.
The world's largest school of languages"
You will improve your communication skills, quickly and efficiently, with the help of native teachers with years of experience in university teaching"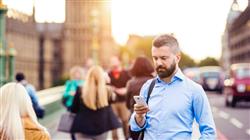 Developed by the best teachers in the field, and designed specifically for professionals who need to combine their personal and professional lives. This TECH study plan, which offers telepresence classes taught by native teachers, is designed for the most demanding students who wish to achieve a high level of English proficiency in the professional and business environment. This training enables students with an intermediate level to consolidate their knowledge and reinforce their English language skills, preparing them for a world of work with no communication barriers.
Starting from a B1 level of English of the Common European Framework of Reference (CEFR), throughout the Postgraduate Certificate, the student will acquire the appropriate knowledge and skills of a B2/C1 level. Its main objective is to help students acquire the necessary communication skills to be able to successfully manage in the labor market.
This 100% online program is a unique opportunity for those who want or need an advanced command of English in their profession. It will provide the student with the ease of being able to study it comfortably, wherever and whenever they want. All you need is a device with internet access to take your career one step further. A modality according to the current times, with all the guarantees to improve the communication skills of the professional who takes it. 
Immerse yourself in the study of this Postgraduate Certificate, in which you will find everything you need to acquire a higher professional level of the language" 
This Postgraduate Certificate in Advanced Business English the most complete and up-to-date program available. The most important features of the program include: 
The development of case studies, presented by experts
The graphic, schematic, and practical contents provide students with scientific and practical information on the disciplines that are essential for professional practice
Practical exercises where the self-assessment process can be carried out to improve learning
Special emphasis on innovative methodologies for teaching languages
Theoretical lessons, questions to the expert, debate forums on controversial topics, and individual reflection assignments
Content that is accessible from any fixed or portable device with an Internet connection
This Postgraduate Certificate is the best investment you can make when selecting a refresher program for two reasons: in addition to updating your knowledge in Advanced Business English, you will obtain a qualification endorsed by TECH"
Its teaching staff includes professionals who bring the experience of their work to this training, as well as recognized specialists belonging to prestigious reference societies and universities.
Its multimedia content, developed with the latest educational technology, will allow the professional a situated and contextual learning, that is, a simulated environment that will provide an immersive learning, programmed to train in real situations.
This program is designed around Problem-Based Learning, whereby the educators must try to solve the different professional practice situations that arise throughout the program. To do this, the educator will be assisted by an innovative interactive video system, developed by recognized experts. 
You will have access to the contents from any device, fixed or portable, with internet connection or downloaded, to work offline"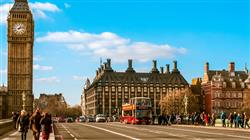 It has been proven that learning languages opens doors in the professional world."
TECH guarantees students quality content in accordance with their expectations, giving them the opportunity to excel in their area of work. Top-level professionals within the educational panorama, with extensive experience and recognized prestige in the profession, have designed the structure and content of this prestigious specialization. Native teachers with years of experience in the sector, and with extensive knowledge of new technologies applied to teaching, will form the teaching team of this intensive programme.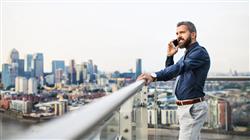 You will learn to interact with native speakers, showing an advanced degree of fluency and ease" 
Module 1. Business English
1.1.  Work Methods and Multicultural Companies
1.2.  Organization: Freelancers and Companies
1.3.  Definitions, Descriptions and Analysis of Business Success
1.4.  Development Process
1.5.  Materials and Suppliers
1.6.  Corporate Culture on Social Networks
1.7.  Innovation and Investments
1.8.  Products and Brands
1.9.  Business Philosophies
1.10.  Markets and Competitors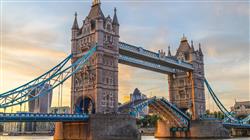 You will study with a methodology created for professionals in order to achieve the greatest impact in the shortest possible time"