Online Language Class (individual)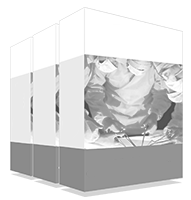 Master the Spanish language with these intensive TECH classes and reach Spanish Level C1 thanks to fully personalized online conversation classes. The university teachers in this course are native speakers and will help you to perfect your level of Spanish so that you understand in depth the uses of the Spanish language in a solid and effective way in order to be able to communicate and express yourself at an expert level. In this way, you will deepen your knowledge to be able to express yourself correctly without any problem, mastering the Spanish language, in order to obtain the C1 certificate of Spanish of the European Framework of Reference for Languages (CEFR).
The world's largest school of languages"
Through these one-to-one conversation classes you boost your command of the Spanish language to an intermediate-advanced level, opening the door to mastering one of the most widely spoken languages in the world. Thanks to this program prepared by native teachers who are experts in teaching Spanish, you will master all areas of language use: grammar, vocabulary, formal and colloquial expressions, writing and reading at a more complex and advanced level of comprehension. As a result, you will be able to pass the Spanish Level C1 oral test within the Common European Framework of Reference for Languages (CEFR).
A solid and quality base designed exclusively for you, as they are personalised telepresence classes, in line with the current global and digitalised world, adapting to your needs. The main objective of this program is to help students acquire the necessary skills to express themselves confidently and fluently in Castillian Spanish.
Move up to expert level! Certify your C1 level in Spanish with TECH's popular conversation classes"
Most Spanish language schools and academies offer traditional teaching, based on the repetition of simple linguistic structures with no connection to properly structured content or concrete skills. However, teachers and psychologists believe that the best way to stimulate language learning is not to subject the learner to formalized, linear learning - for example, with rote learning - but rather, to encourage imagination and learning through sensory exploration in order to be able to understand and interpret what is around us.
This allows the brain to work and learn a second language in the most natural way possible, in the same way that we learned our mother tongue. Thus, TECH offers you Spanish C1 Individual Online Conversation Classes with university professors, who are native speakers and who will provide students with common and specific communicative situations, 100% online and in a personalized way. In this way they will be able to understand in-depth the structure of the Spanish language and be able to maintain conversations at an expert level.
You are one step away from mastering Spanish like a native speaker. Certify your level with this TECH program and give a boost to your personal and professional development.
Acquire the communicative skills you need to obtain the CEFR Level C1 Spanish quickly and easily, thanks to TECH.
If you need to prepare for the C1 Spanish exam in a short time, but with guaranteed success, this preparation program is for you"
A unique and stimulating experience 
| | |
| --- | --- |
| | Flexible and Tailored |
Take the best Spanish conversation program, at your own pace based on your personal availability and schedule.
| | |
| --- | --- |
| | Acquire Skills and Abilities |
With our method you will practice and consolidate the oral communication skills required at this level.
| | |
| --- | --- |
| | Networking |
Join a large community and exchange knowledge and experiences with students from all over the world.
To reach Level C1 in a language, it is no longer enough to express oneself correctly, but one must acquire advanced fluency. The fastest and most effective way to achieve this is to practice it, the more times the better, so this university program has been built under that pretext. Students will have a personalized teaching team at their disposal who will attend to their particular needs and help them reach the level of fluency required for the C1 level.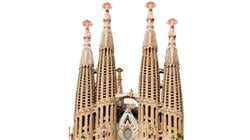 Where, When and How is it Taught?
This course takes place over 4 months and consists of 40 60-minute live sessions taught by native-speaking teachers. 
Each session is structured as follows:
Practice of oral interaction skills
Practice of oral expression skills
Simulation of real situations
Tips and tricks to prepare for the test
Summary and closing
Download printable sheets
You will focus on the specific areas where you want, and need, to improve, adequately preparing you for the C1 exam" 
C1 Level Learning Objectives
In each program, native teachers prepare a series of assignments that the student must pass in order to satisfactorily achieve the goals of the course. Thanks to personalized tutoring, all the proposed objectives can be achieved in the shortest time possible, thanks to effective and efficient teaching. 
Access to a high level of comprehension and oral expression.
Become familiar with the grammar and vocabulary of more specific environments commonly used by native speakers.
Argue and counter-argue in different situations, focusing on the keys to speak fluently in public.
Address topics such as the achievements of scientific medicine, talk shows or podcasts in the language and peculiarities of the digital era. 
You will reach a higher level of fluency, with a team of native teachers who will give you the keys to proper pronunciation and correction required to pass Level C1"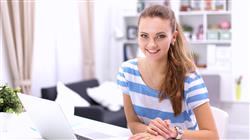 "I fell in love with Spain and its culture thanks to a Erasmus placement and I was certain that it was a country I wanted to live in in the future. That's why when I finished my degree I wanted to take it up again and I decided to take this training to refresh my intermediate level for the C1, and I did it in four months! It motivated me so much that now I want to reach C2"
Isabelle Lecrerc
A student from France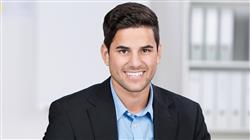 "Thanks to TECH's coaching I achieved CEFR Spanish Level C1 and was able to get my resume to stand out in a group interview for a company whose business scope is gaining weight in Spain. The classes were completely adapted to me and the study methodology showed me a new way to learn which I had never seen before in a language school. I recommend it 100%"
Rigoberto Samboa
A student from Brazil