Online Language Class (individual)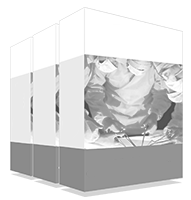 This last level, according to the Common European Framework of Reference for Languages, will allow you to guarantee your proficiency at all levels, with the ability to grasp even the smallest nuances of the language. You will have native university professors and the most efficient online system on the teaching market. If you want to improve yourself, bring about a positive change in your professional or personal life and obtain a certificate that demonstrates your proficiency in this language, then this training program is for you.
The world's largest school of languages"
This university course takes place through individual classes with native Russian teachers who help students to achieve the C2 level in this language according to the Common European Framework of Reference for Languages (CEFR). This last level of CEFR will allow the student to ensure proficiency at all levels, with the ability to grasp even the smallest nuances of the language. The student will have native university professors, completely personalized content and the most efficient online system on the teaching market.
You will practice more than 100 different oral expression and interaction activities with native teachers that will prepare you to pass the oral part of the Russian C2 Certificate"
Teachers and psychologists believe that the best way to stimulate language learning is not to subject the learner to formalized, linear learning, learning by rote, for example, but by encouraging the imagination and learning through sensory exploration in order to be able to understand and interpret what is around us. 
This allows the brain to work and learn a second language in the most natural way possible, in the same way that we learned our mother tongue.
With this high-level program you will learn Russian from native teachers who have extensive teaching experience in prestigious universities. A unique opportunity to improve your speaking skills and pass the C2 Russian oral test. 
The only intensive program 100% specifically designed to obtain the CEFR Russian Level C2.
In TECH's CEFR Level C2 Language Course, you will find more than 300 pronunciation and phonetics activities.
You will acquire the ability to express yourself fluently and spontaneously without very obvious signs of effort.
It is proven that learning languages increases your Intelligence. Learning a foreign language strengthens the brain's neural networks"
José Antonio Marina.


Philosopher, writer, and teacher.
A unique and stimulating experience 
| | |
| --- | --- |
| | Flexible and Tailored |
Take the best Russian conversation program, at your own pace based on your personal availability and schedule.
| | |
| --- | --- |
| | Acquire Skills and Abilities |
With our method you will practice and consolidate the oral communication skills required at this level.
| | |
| --- | --- |
| | Networking |
Join a large community and exchange knowledge and experiences with students from all over the world.
The highest level of language proficiency requires absolute mastery in all areas, especially in oral expression, where proper expression and pronunciation play a decisive role. Therefore, this university program pushes the student's spoken skills to the maximum, allowing them to get personalized lessons on those issues that are most urgent or require the most work. The teaching team will adapt each session to the student, giving them the possibility of obtaining optimal improvement in order to effectively pass Level C2.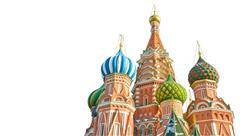 Where, When and How is it Taught?
This course takes place over 4 months and consists of 40 live sessions of 60 minutes each, taught by native teachers.
Each session is structured as follows:
Practice of oral interaction skills
Practice of oral expression skills
Simulation of real situations
Tips and tricks to prepare for the test
Summary and closing
Download printable sheets
You will acquire the skills of a person with a great oral command of the language, assisted by a team of native teachers to improve your diction, pronunciation and expression" 
C2 Level Learning Objectives
In each program, native teachers prepare a series of assignments that the student must pass in order to satisfactorily achieve the goals of the course. Thanks to personalized tutoring, all the proposed objectives can be achieved in the shortest time possible, thanks to effective and efficient teaching.
Test all basic and advanced language skills in comprehension and expression 
Master good vocabulary and grammar, as well as maximize the ability to converse in the language
Address topics such as career growth or historical events, simulating job interviews and advanced discussions 
Find a common language with native speakers, acquiring the fluidity of a person who has mastered the language
Address advanced economic issues such as budgeting or personal time management 
You will take your conversational and adaptive skills to all kinds of language contexts, elevating your skills to the maximum"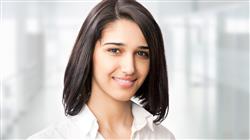 "Thanks to TECH I managed to pass the C2 level Russian oral test without any difficulties and now I can aspire to more senior positions in the company where I work. The teachers of the program are extraordinary, they accompany you throughout the learning process and their teaching methodology is innovative and effective"
Miriam Fernández
A student from Spain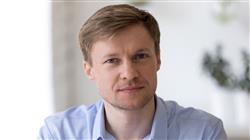 "Now I can communicate with native speakers without any problems, and I can communicate without difficulty in different areas of my professional and personal life. It was undoubtedly a good choice to take this program with TECH, especially for its excellent teaching staff, composed of native teachers"
Eduardo Pérez
A student from Argentina