Online Language Class (individual)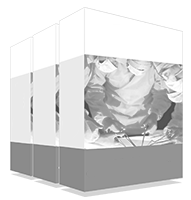 With these individual and intensive online conversation classes you will be able to pass the oral test and obtain the Level A1 Russian certification of the Common European Framework of Reference for Languages (CEFR). Throughout these months, you will acquire essential knowledge to be able to communicate in Russian in a comfortable and effective way. All of this, with the guarantee of being able to enjoy an individualized and 100% personalized class taught by a native and university professor. If you want to improve your knowledge, achieve a positive change on a professional and personal level, and get the certification that confirms your level in this language, this program is designed for you.
The world's largest school of languages"
These individual conversation classes prepare you to pass the Common European Framework of Reference for Languages (CEFR) Level A1 Russian oral test. You will learn this growing language through an intensive and completely personalized program that has been created to give you the most solid base in all areas of the language: grammar, vocabulary, formal and colloquial expression, writing and reading. All of this from the knowledge and expertise of a native university professor.
Its main objective is to help you acquire the necessary oral skills to be able to certify your Russian level and to help you achieve a fundamental level of oral expression and comprehension in the language.
Put yourself in the hands of our university professors. They will prepare you with different activities of expression and interaction to pass the oral part of the Russian A1 certificate"
Most Russian language schools and academies offer traditional teaching, based on the repetition of simple linguistic structures with no connection to properly structured content or concrete skills. However, teachers and psychologists believe that the best way to stimulate language learning is not to subject the learner to formalized, linear learning - for example, rote learning - but rather, to encourage imagination and learning through sensory exploration in order to be able to understand and interpret what is around us.
This allows the brain to work and learn a second language in the most natural way possible, in the same way that we learned our mother tongue.
This is the most complete preparation program for developing communication skills in order to pass the CEFR A1 level test.
You will improve your communicative skills in order to obtain the CEFRL A1 level in Russian in a quick, intensive and efficient way"
It is proven that learning languages increases your intelligence. Learning a foreign language strengthens the brain's neural networks" 
José Antonio Marina. 
Philosopher, writer, and teacher
A unique and stimulating experience 
| | |
| --- | --- |
| | Flexible and Tailored |
Take the best Russian conversation program, at your own pace based on your personal availability and schedule.
| | |
| --- | --- |
| | Acquire Skills and Abilities |
With our method you will practice and consolidate the oral communication skills required at this level.

| | |
| --- | --- |
| | Networking |
Join a large community and exchange knowledge and experiences with students from all over the world.
TECH adapts the individual conversation classes to the unique needs of each student. With this option, the student will have a teacher who is completely dedicated to achieving their goals and starting to speak the language from day one. Therefore, we will cover the most common everyday situations, as well as the individual areas that the student needs to improve on according to their own interests.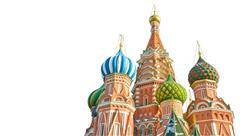 Where, When and How is it Taught?
This course takes place over 4 months and consists of 40 live sessions of 60 minutes each, taught by native teachers.
Each session is structured as follows:
Practice of oral interaction skills
Practice of oral expression skills
Simulation of real situations
Tips and tricks to prepare for the test
Summary and closing
Download printable sheets
You will analyze errors individually with your assigned teacher, further boosting your spoken language improvement"
A1 Level Learning Objectives 
In each program, native teachers prepare a series of items that students must overcome in order to satisfactorily reach the course goals. Thanks to personalized tutoring, all the proposed objectives can be achieved in the shortest time possible, thanks to effective and efficient teaching.
Help to learn the language from scratch, polishing common mistakes and offering methods to become more fluent in speech
Master the use of new basic words in order to develop conversations in different contexts
Assimilate grammatical rules and listening comprehension with a personalized approach to the needs of each student 
Focus on everyday issues, such as individual presentations, family, work, travel or daily routine
Train the student to start and maintain a simple conversation of their own accord, making use of the most common language 
You will be so focused on your studying, that you will pass the CEFR Level A1 with flying colors"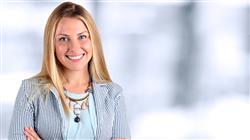 "Learning to speak Russian was one of my biggest dreams, but I had never managed to get by as well as I have with this program. The teachers are native speakers, they answer all your questions and their teaching method is innovative and effective. Now that I have my A1 Level of Russian accredited, I plan to continue with them and continue advancing"
Elena Gómez
A student from Spain
"I was offered a job that required a basic level of Russian. I thought it was going to be difficult for me, but with TECH's online program I was able to accept the job offer and now I can communicate easily at work. I am currently taking the B1 Level and I am still delighted with the contents and teachers at this online university"
Carlos Cruz
A student from Chile