Online Language Class (in group)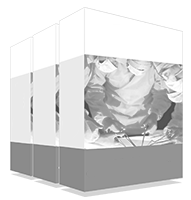 The Chinese industry has grown immeasurably in recent years. Brands such as Lenovo, Xiaomi or TikTok are now part of many people's daily lives. Companies are also increasingly looking for industrial or commercial links with the Asian giant. Chinese is not a passing fad, but is here to stay. This TECH university program focuses on one of the aspects that is often difficult to master: conversations. A group of native teachers will guide students through a series of content blocks based on the Common European Framework of Reference for Languages, practicing everyday situations at an intermediate level.
completion date
07/21/2023
The world's largest school of languages"
A good motivation for studying Chinese may be to eventually emigrate. Interest in foreign languages in China is on the rise and languages such as English, Japanese, Korean, Portuguese and Spanish are among the most widely learned in the country. In order to be able to develop a good professional and even social life in China, it is necessary to have an adequate level of knowledge and a moderate fluency in speech. These TECH Online Conversation Classes offer a complete syllabus divided into blocks to review all oral language skills at Level B1 according to the CEFR.
This university program will allow you to master Chinese Level B1, being able to pass the CEFR oral accreditation test thanks to it"
It is estimated that more than 1.1 billion people speak Chinese, with a progressive increase over the years. This makes this language a safe bet for the future, as it is not only of prevailing relevance in the industrial, commercial and technological fields, but more and more people are learning it or speaking it as a matter of course. It is precisely the naturalness of the language that is the focus of this university program, with extensive practice on topics such as nature, work, family or personal tastes.
TECH's group classes will allow you to interact with other students and native teachers, ensuring that your learning process is the most effective. 
This university program will prepare you to pass the CEFR Chinese Level B1 oral test through more than 100 activities.
It is proven that learning languages increases your Intelligence. Learning a foreign language strengthens the brain's neural networks"  
José Antonio Marina.
Philosopher, writer and teacher.
A unique and stimulating experience 
| | |
| --- | --- |
| | Flexible and Tailored  |
Take the best Chinese conversation program, at your own pace based on your personal availability and schedule.
| | |
| --- | --- |
| | Acquire Skills and Abilities |
With our method you will practice and consolidate the oral communication skills required at this level.
| | |
| --- | --- |
| | Networking |
Join a large community and exchange knowledge and experiences with students from all over the world.
This university program was created with the purpose of bringing together a group of students who share the same level and linguistic objectives, in order to provide them with a series of enriching lessons in the oral fluency of the language. Thus, the teaching team will adapt each lesson to the interests and perspective of the group itself, reviewing the most important everyday situations, as well as the common vocabulary to comfortably pass Level B1.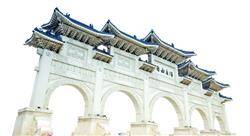 Where, When and How is it Taught?
This course takes place over 4 months and consists of 40 60-minute live sessions taught by native-speaking teachers. 
Each session is structured as follows:
Practice of oral interaction skills
Practice of oral expression skills
Simulation of real situations
Tips and tricks to prepare for the test
Summary and closing
Download printable sheets
You will boost your communication skills surrounded by a group of peers with whom you can share objectives, concerns and affinities" 
B1 level Learning-Assessment Objectives 
In each program, native teachers prepare a series of items that the student must overcome in order to satisfactorily achieve the course goals. Thanks to personalized tutoring, all the proposed objectives can be achieved in the shortest possible time, resulting in effective and efficient teaching. 
Advance to an intermediate level of language proficiency
Familiarize with new words and more advanced common grammar
Develop listening, reading, writing and speaking skills to cope in a multitude of situations
Speak with some fluency about sports, nature, music and life goals or personal aspirations
The working groups will be small in size, which in addition to providing you with better listening comprehension, will give you multiple opportunities to intervene and enhance your conversational level"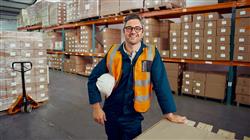 "The largest volume of work that exists in my industry is mainly in China, so I decided to take the leap and try my luck by moving there. At first I was able to get by with English, but I soon realized that I needed to speak Chinese well in my day-to-day life, especially outside of work. The TECH Conversation Classes really helped me gain confidence with my pronunciation and diction of words"
Kilian Galindo


Logistics operator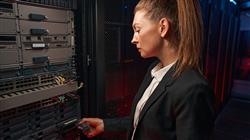 "Moving to China was not an easy decision, as I was very impacted by the cultural difference and the language itself. At the beginning it was very difficult for me, but thanks to the patience of the TECH teachers I was able to become fluent enough to be able to speak Chinese well at an intermediate level. It has been an experience that I would recommend to anyone who still has doubts"
Sandra Carranza


IT specialist