Online Language Class (in group)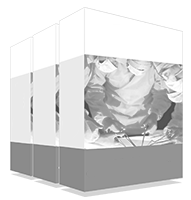 This program leads to a C2 level in spoken Italian. This is the highest category of language proficiency contemplated by the Common European Framework of Reference for Languages (CEFR), so that upon completing the 40 sessions of this program the student will have a perfect command of this language. All this, through conversation classes in small groups and with the support of native teachers.
completion date
07/21/2023
The world's largest school of languages"
Italian is one of the most powerful and important languages in Europe. It has a great political and certificatetic importance, Italy is the country of art and, in addition, it has a close relationship with Latin. Thus, being able to speak it at a C2 level means being able to speak Italian at a level similar to that of a native speaker. This university program allows students to reach this level through online classes in small groups, with native teachers and the best teaching materials on the educational market. 
By the end of this university program, you will have mastered Italian, the same level as a native speaker, allowing you to understand even the smallest nuances of the language" 
This program not only leads to an improvement in the level of Italian, but also allows the student to prepare to pass the oral test of the Common European Framework of Reference for Languages (CEFR), the most important language recognition system. Thus, at the end of the program, the student will be able to obtain the CEFR certificate with ease, gaining access to great professional and personal opportunities. 
The only intensive program 100% specific to prepare your communicative competence for the CEFR Italian Level C2. 
In the C2 Italian Online Conversation Classes program, we work by competencies with more than 100 different activities of oral expression and interaction. 
It is proven that learning languages increases your Intelligence. Learning a foreign language strengthens the brain's neural networks"  


José Antonio Marina.
Philosopher, writer, and teacher.
A unique and stimulating experience 
| | |
| --- | --- |
| | Flexible and Tailored  |
Take the best Italian conversation program, at your own pace and according to your personal availability and schedule.
| | |
| --- | --- |
| | Acquire Skills and Abilities |
With our method you will practice and consolidate the oral communication skills required at this level.
| | |
| --- | --- |
| | Networking   |
Join a large community and exchange knowledge and experiences with students from all over the world.
This university program combines the advantage of practicing a language in a group, surrounded by people of the same level, with the native and professional experience of the entire teaching staff. Lessons are prepared according to the group's own interests and objectives, also covering the most advanced social and professional areas, simulating job interviews or discussions on complex topics. In this way, the student's speaking and conversation skills are maximized in order to effectively and confidently pass the C2 level.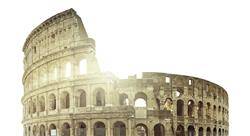 Where, When and How is it Taught?
This course takes place over 4 months and consists of 40 60-minute live sessions taught by native-speaking teachers. 
Each session is structured as follows:
Practice of oral interaction skills
Practice of oral expression skills
Simulation of real situations
Tips and tricks to prepare for the test
Summary and closing
Download printable sheets
You will be surrounded by people with whom you share goals and ambitions, making the academic experience even more enriching and rewarding" 
C2 Level Learning Objectives 
In each program, native teachers prepare a series of assignments that the student must pass in order to satisfactorily achieve the goals of the course. Thanks to personalized tutoring, all the proposed objectives can be achieved in the shortest time possible, thanks to effective and efficient teaching. 
 
Test all basic and advanced language skills in comprehension and expression
Master good vocabulary and grammar, as well as maximize the ability to converse in the language
Addressing topics such as career growth or historical events, simulating job interviews and advanced discussions
Find a common language with native speakers, acquiring the fluidity of a person who has mastered the language
Address advanced economic issues such as budgeting and personal time management
Class sizes are kept small in order to give students the opportunity to speak several times and to encourage both listening comprehension and self-expression"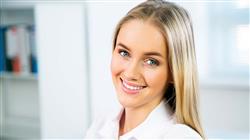 "I wanted to do a PhD in Italy and the academic world requires a perfect command of the language. I had tried other systems and academies, but I was not progressing at the pace I expected. TECH did meet all my expectations. Throughout the months of this program, I was able to perfect my Italian to the point where I could speak it like a native speaker. I´m very happy"  
Alba Pérez

 
A student from Spain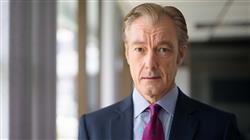 "Since I improved my level of Italian my business started to take off. Communication is very important in this country and I didn't realize it until I completed this program. By the end of the course I could understand even the smallest nuances of the language, including cultural aspects. I would recommend them to everyone"
Allan Brown

 
English businessman