Online Language Class (in group)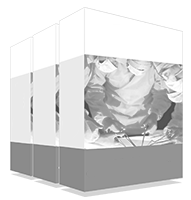 A C1 level of English already denotes a moderate command of the spoken language and achieving this is no easy task. As a general rule, one of the most mistrustful sections is that of speech, since other language courses do not usually pay as much attention to it as to grammar or vocabulary. TECH, together with native English teachers, has prepared this university program for students to raise their English speaking potential towards Level C1. For this purpose, blocks of content and topics have been programmed following the strictest criteria of the Common European Framework of Reference for Languages.
The world's largest school of languages"
Recent studies have shown that close to 70% of job offers for managerial positions and positions of responsibility proposed for people with a good command of at least one foreign language have a predilection for English in many cases. This shows that improving English language skills is not only a boost to employability, but also a good way to access better jobs. For this reason, TECH emphasizes in this university program the importance of mastering the English language as a tool to achieve a better future even in international projects.


With a C1 level of English you will exponentially improve your employability potential and your ability to improve your job and salary"
The different accents and regional differences in English can be a barrier for many people when studying English in its spoken form. The English spoken in Australia is not the same as the English spoken in the United Kingdom or the United States. Therefore, it is important to place special emphasis on the importance of understanding and being understood in spoken form in any context. TECH has assembled a group of native teachers with extensive knowledge of the English language to offer students the best content in Online Conversation Classes in the academic landscape.


The only intensive program 100% specifically designed to develop your speaking skills in order to obtain the English Level C1.
In the C1 English Online Conversation Classes program, you will work according to skills with more than 100 different activities of oral expression and interaction, preparing you to pass the oral part of the C1 English certificate.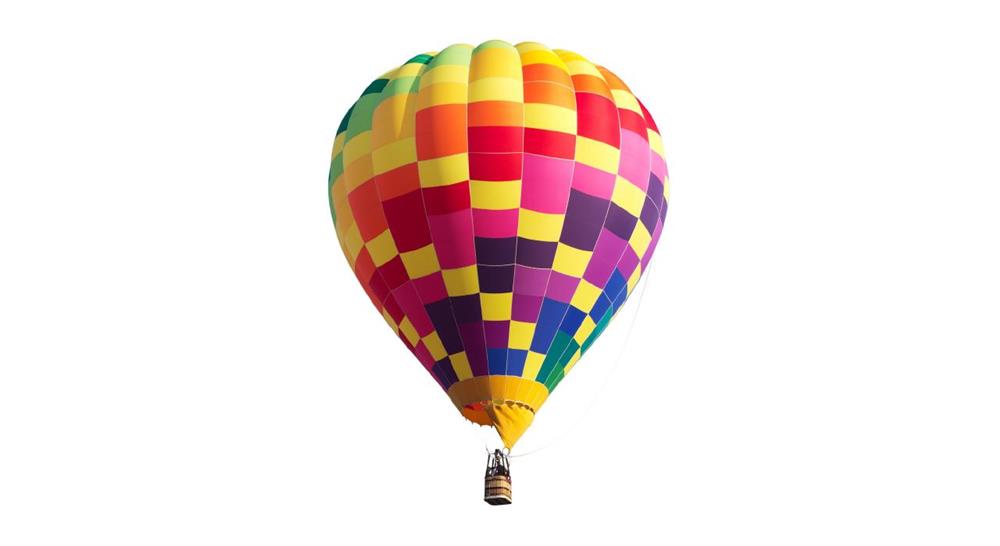 It is proven that learning languages increases your Intelligence. Learning a foreign language strengthens the brain's neural networks"  
José Antonio Marina.
Philosopher, writer and teacher.
A unique and stimulating experience 
| | |
| --- | --- |
| | Flexible and Tailored |
Take the English conversation program, at your own pace based on your personal availability and schedule.
| | |
| --- | --- |
| | Acquire Skills and Abilities |
With our method you will practice and consolidate the oral communication skills required at this level.
| | |
| --- | --- |
| | Networking |
Join a large community and exchange knowledge and experiences with students from all over the world.
Practicing a language in a group is a great advantage for acquiring oral skills and abilities, putting together techniques, vocabulary and linguistic keys to gain confidence in all kinds of contexts. The teaching team, which creates small groups to encourage participation, will be involved at all times. Students will be corrected for any slight errors in their speech, allowing them to gain the confidence they need to pass the C1 level without any setbacks. 
Where, When and How is it Taught?
This course takes place over 4 months and consists of 40 60-minute live sessions taught by native-speaking teachers.
Each session is structured as follows:
Practice of oral interaction skills
Practice of oral expression skills
Simulation of real situations
Tips and tricks to prepare for the test
Summary and closing
Download printable sheets
You will share lessons with a group of people with the same affinities and interests as you, improving as a whole, thanks to the maximum involvement of the native teaching team" 
C1 Level Learning Objectives 
In each program, native teachers prepare a series of items that the student must overcome in order to satisfactorily achieve the course goals. Thanks to personalized tutoring, all the proposed objectives can be achieved in the shortest time possible, thanks to effective and efficient teaching. 
Access to a high level of comprehension and oral expression 
Become familiar with the grammar and vocabulary of more specific environments commonly used by native speakers
Argue and counter-argue in different situations, focusing on the keys to speak fluently in public
Address topics such as the achievements of scientific medicine, talk shows or podcasts in the language and peculiarities of the digital era
You will practice a multitude of advanced contexts, both professional and personal or everyday, acquiring the necessary fluency to demonstrate a good command of the language"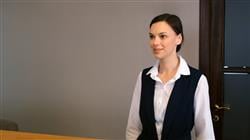 "I deal with foreigners from all countries on a daily basis in my job. Normally the communication is good but I felt that I needed a little more fluency to serve them better and with more confidence. The TECH Online Conversation Classes turned out to be a great success, I am very grateful personally to the teaching team, who helped me with all the doubts I had"
María Nuria Villar
Hostel manager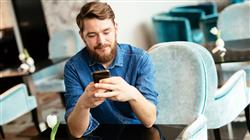 "It's been a year since we opened an online store in my business. The truth is that it turned out to be an unexpected success, especially abroad where we did not have such high expectations. With that came a flood of requests and requirements that, many times, it was better to resolve with a phone call or video call to give a greater sense of closeness. I signed up for TECH's University Conversation Classes and I am very happy with the results"
Moisés Jorge
Entrepreneur