Online Language Class (in group)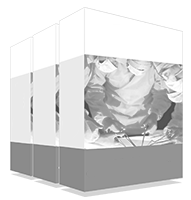 Russia is one of the most interesting countries to develop an international career. The high demand for qualified personnel in areas such as information technology means that finding a good job is not as complex as in other countries, but it must be taken into account that in order to access these positions it is necessary to have a good understanding and fluency with the language. For this reason, TECH has prepared this university program with which the student can practice orally their B2 level of Russian, getting enough confidence to pass the test corresponding to the Common European Framework of Reference for Languages.
The world's largest school of languages"
Many studies show that the best way to learn a language is by speaking it and practicing it. It not only helps the student to acquire more autonomy in oral comprehension, but it also strengthens their confidence when facing different situations whether they be common day to day examples or more complex ones. TECH has reinforced these Online Conversation Classes with all the content corresponding to CEFR Level B2, which guarantees that the student is instructed in topics such as fashion, culture or economics at an advanced intermediate level.
The B2 Russian level is what you need to access numerous job positions, university courses or scholarships. Enroll now"
It is a great decision to opt for Russian as a complementary foreign language, since it is a language that is not-widely studied but in high demand, which means an improvement in employability for those who can speak the language. Many Russians want to learn foreign languages and so there is even the possibility for you to move to Russia to teach your native language there. Both in the classroom and in other everyday situations, a good command of the vehicular language is necessary, which can only be achieved by practicing it in Online Conversation Classes such as this TECH program.
Learn through practical classes in small groups and improve your fluency by conversing with native teachers.
This university program will prepare you to pass the CEFR Russian Level B2 oral test through more than 100 activities.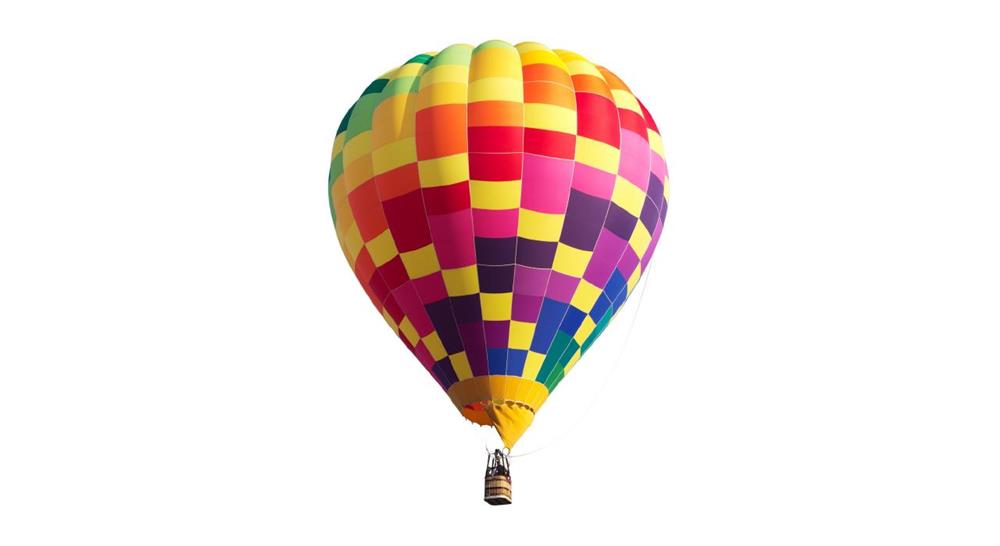 It is proven that learning languages increases your Intelligence. Learning a foreign language strengthens the brain's neural networks"  
José Antonio Marina.
Philosopher, writer, and teacher.
A unique and stimulating experience 
| | |
| --- | --- |
| | Flexible and Tailored  |
Take the best Russian conversation program, at your own pace based on your personal availability and schedule.
| | |
| --- | --- |
| | Acquires Skills and Abilities |
With our method you will practice and consolidate the oral communication skills required at this level.
| | |
| --- | --- |
| | Networking |
Join a large community and exchange knowledge and experiences with students from all over the world.
Practicing a language in a group is extremely enriching as it not only contributes to personal oral expression, but also listening comprehension and fluency in all kinds of contexts. That is why this program has been designed from a unique perspective, where a team of native teachers will prepare group sessions based on the group's own requirements and needs. The most advanced conversational topics on nutrition, sports and education will be covered, among other issues required to pass the oral part of 
the B2 Level.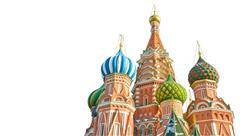 Where, When and How is it Taught?
This course takes place over 4 months and consists of forty 60-minute live sessions taught by native-speaking teachers.
Each session is structured as follows:
Practice of oral interaction skills
Practice of oral expression skills
Simulation of real situations
Tips and tricks to prepare for the test
Summary and closing
Download printable sheets
You will be able to enjoy very valuable group dynamics to develop your oral skills, improving both comprehension and expression"
B2 Level Learning Objectives
In each program, native teachers prepare a series of assignments that the student must pass in order to satisfactorily achieve the goals of the course. Thanks to personalized tutoring, all the proposed objectives can be achieved in the shortest time possible, thanks to effective and efficient teaching.
Build more advanced conversations and discussions, enhancing grammar and listening skills
Address issues on how to learn to deal with stress and fatigue, balancing work and leisure
Express your thoughts, by understanding deeper topics of conversation
Learn common vocabulary and expressions on nutrition, sport and education, with emphasis on bad habits and modern environmental problems
The teaching staff will adapt to the needs and requirements of the group, always maintaining a reduced group size to encourage maximum participation"
"I run a small hostel in Spain and a few years ago Russian clients started to arrive. They are very generous when it comes to contracting services, so I decided to learn their native language to improve their satisfaction levels. With the courses at TECH I have achieved this in an easy and comfortable way, without putting my business to one side. The number of Russian clients keeps increasing and they are extremely happy to be seen to in their own language"
Samara Romero

 


A Spanish businesswoman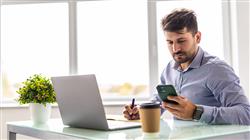 "My company was presented with a very interesting economic opportunity in Russia, so they asked us to move to the country for a few months. Adapting was not exactly easy because language schools for foreigners were either scarce or very expensive. Luckily I found TECH's university courses which allowed me to learn online at my own pace"
Víctor José Galiano

 


Telecommunications Engineer