Online Language Class (in group)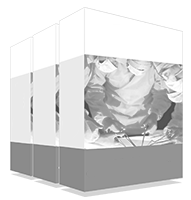 Constant practice is key to mastering a language to perfection. Therefore, it is important to do it in group conversation classes, since through interacting with other people makes it possible to improve comprehension and expression in the language. This language program prepares students to reach an A1 Level in Spanish, according to the Common European Framework of Reference for Languages, by using a practical methodology that will enable students to assimilate and strengthen their command and skills at this level of Spanish. It will also prepare students to pass the oral test included in the CEFR, which is the most important language recognition system in the world.
The world's largest school of languages"
Spanish is the most widely spoken Romance language in the world, with more than 400 million Spanish speakers in 20 countries. Therefore, its pronunciation varies from region to region, making it necessary to constantly practice in order to identify and understand the Spanish lexicon used in different contexts. For that reason, this program will help students reinforce their knowledge of the language by answering a series of simple questions, using basic expressions and common cohesive elements to establish coherent relationships between words. Ultimately, they will be ready to pass the CEFR A1 Level oral test in Spanish.
Thanks to this program you will be able to connect with other Spanish students and improve your skills in this important language through a practical and group-teaching methodology"
Spanish is an undeniably important language. The number of people who speak it fluently all over the world is growing every day, and it has become an official language in more than 20 countries. For this reason, many people tend to choose it as a second language given the great advantages of mastering it. This TECH language program has been designed to help students perfect their oral level in the language through group conversation classes led by Spanish-speaking teachers. Students will be able to strengthen their knowledge, listen to different accents and prepare themselves to pass the CEFR oral test.
Start improving your oral level of Spanish today thanks to TECH's group classes in this language program.
TECH will prepare you to pass the oral part of the CEFR Spanish A1 certificate using more than 100 different activities of oral expression and interaction" 
It is proven that learning languages increases your Intelligence. Learning a foreign language strengthens the brain's neural networks"
José Antonio Marina.
Philosopher, writer, and teacher.
A unique and stimulating experience
| | |
| --- | --- |
| | Flexible and Tailored |
Take the best Spanish conversation program at your own pace and based on your personal availability and schedule.
| | |
| --- | --- |
| | Acquire Skills and Abilities |
With our method you will practice and consolidate the oral communication skills required at this level.
| | |
| --- | --- |
| | Networking |
Join a large community and exchange knowledge and experiences with students from all over the world.
The teaching team has created this language program to encourage students to improve their language skills in small groups. The opportunities to intervene are multiple throughout the lesson, perfecting not only individual speech, but also oral comprehension with the rest of the class. The daily situations proposed throughout the lessons will help students get by in the most common idiomatic contexts.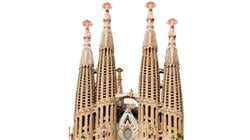 Where, When and How is it Taught?
This course takes place over 4 months and consists of 40 60-minute live sessions taught by native-speaking teachers. 
Each session is structured as follows:
Practice of oral interaction skills
Practice of oral expression skills
Simulation of real situations
Tips and tricks to prepare for the test
Summary and closing
Download printable sheets
You will surround yourself with people who share your goals and affinities, creating a common and collaborative learning environment" 
A1 Level Learning Objectives 
In each program, native teachers prepare a series of items that students must overcome in order to satisfactorily reach the course goals. Thanks to personalized tutoring, all the proposed objectives can be achieved in the shortest time possible, thanks to effective and efficient teaching. 
Helping to learn the language from scratch, polishing common mistakes and offering methods to become more fluent in speech
Master the use of new basic words to develop conversations in different contexts
Assimilate grammatical rules and listening comprehension with a personalized approach to the needs of each student
Practice listening and oral interaction skills with peers who share the same interests and language level
Focus on everyday issues, such as individual presentations, family, work, travel or daily routine
Enable the student to initiate and maintain a simple conversation on their own, making use of the most common language 
You will focus your practice to exceed by far the CEFR Level A1"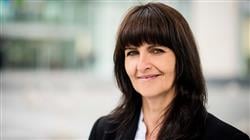 "In order to access the Spanish market it is essential to communicate in their language. After completing this program I noticed how my company improved its results both in Spain and in Latin America. And I achieved this simply because I can now speak Spanish more fluently. What I liked most about TECH is that they make you feel comfortable, they make sure that everything is prepared so that you only have to worry about learning."
Amélie Bernard

 


French Businesswoman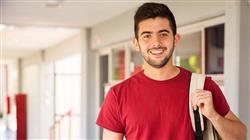 "For people from Great Britain, Spain and the Spanish-speaking countries are a paradise. We love to visit them on holiday and whenever we have the opportunity we go there to study. But to be able to study in one of those nations you need to have a basic level of Spanish, and this program, based on group conversation classes, helped me to achieve that. Now, thanks to TECH, I study in Madrid"
Hugh McCarthy


A Student from Scotland