Online Language Class (in group)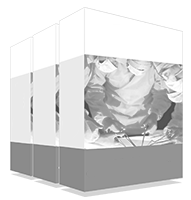 To start speaking a language with confidence and certainty, it is essential to practice it orally, which is also the most effective way to test all your knowledge. In the case of Russian, it is of special interest to speak it with determination, since most Russian speakers are not as well versed in other more widespread languages such as English. TECH has specifically prepared this university program to help the student reach a good level of spoken Russian with group classes adapted to Level A1.
completion date
07/14/2023
The world's largest school of languages"
In order to pass the Level A1 Russian test it is essential to have a good knowledge of the language, including its oral expression, as this part of the evaluation is usually the most complex for students. TECH, being aware of this, has adapted these Online Classes to the Common European Framework of Reference for Languages (CEFR). This gives an additional, international quality to the program, as the most basic questions of Russian will be practiced orally, adapted to Level A1. 
This is the most complete preparation program for developing communication skills in order to pass the official CEFR A1 level test. Study. Learn. BECOME CERTIFIED" 
Russia is a country with a low rate of unemployment, around 5%. This means that it is a region that offers good job opportunities, but requires foreigners to have a good knowledge of the language. Therefore, it is important to get off to a good start in learning Russian and to begin practicing it orally from its most basic level, A1. TECH has compiled the most important topics and questions in the CEFR for this level, ensuring that the learner delves into topics such as oral presentations, their familiar and immediate environment, their tastes and hobbies. 
The unique intensive program 100% specifically designed to develop your speaking skills in order to obtain the CEFR Russian Level A1. 
In the A1 Russian Online Conversation Classes program, we work on skills with more than 100 different oral expression and interaction activities and prepare you to pass the oral component of the official Russian A1 certificate.
It is proven that learning languages increases your Intelligence. Learning a foreign language strengthens the brain's neural networks"  
José Antonio Marina.
Philosopher, writer, and teacher.
A unique and stimulating experience
| | |
| --- | --- |
| | Flexible and Tailored  |
Take the best Russian conversation program, at your own pace based on your personal availability and schedule.
| | |
| --- | --- |
| | Acquires Skills and Abilities |
With our method you will practice and consolidate the oral communication skills required at this level.
| | |
| --- | --- |
| | Networking |
Join a large community and exchange knowledge and experiences with students from all over the world.
In order to promote a better teaching of the language level, oral practice begins from the very first lesson, introducing the group of students to the most common everyday situations. In this way, basic communicative expressions and forms are practiced, acquiring skills in oral interpretation and adaptation to different contexts. Repeated practice means that improvement is continuous, with better understanding of oral communication and of the vocabulary to use in each type of situation.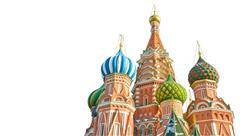 Where, When and How is it Taught?
This course takes place over 4 months and consists of 40 live sessions of 60 minutes each, taught by native teachers.
Each session is structured as follows:
Practice of oral interaction skills
Practice of oral expression skills
Simulation of real situations
Tips and tricks to prepare for the test
Summary and closing
Download printable sheets
You will be surrounded by people who share the same objectives and interests as you, creating a communal and collaborative learning environment.
A1 Level Learning Objectives
In each program, native teachers prepare a series of assignments that the student must pass in order to satisfactorily achieve the goals of the course. The size of the groups is reduced, giving students the opportunity to get involved on multiple occasion in order to improve their language. Thanks toTECH's unique methodology, all the proposed objectives can be achieved in the shortest time possible, thanks to effective and efficient teaching.
 
Get help to learn the language from scratch, polishing common mistakes and offering methods to become more fluent in speech
Master the use of new basic word in order to develop conversations in different contexts
Assimilate grammatical rules and listening comprehension through continuous speech
Practice listening and oral interaction with your peers who share the same interests and language level as you
Put special emphasis on daily topics such as introducing people, family, work, travel or daily routine
Train the student to start and maintain a simple conversation of their own accord, making use of the most common language
You will focus your practice to pass the CEFR Level A1 with flying colors"
"I wanted to go study in a different and less-commonly chosen country to differentiate myself from my peers. The destination I chose was Russia, since a part of me had always been attracted to their culture and history. Thanks to TECH I was able to achieve a basic level of Russian in record time, practicing orally until I was able to communicate by myself"
Nicolás Oliver

 


A student from Spain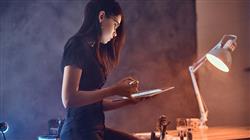 "My work is constantly undergoing changes and so you always have to be prepared for new opportunities. Almost by chance I got a very good job offer in Russia but I hardly knew the language. After searching online, I found these TECH courses, which I decided to choose because of their online format meaning that I could study them from my own home"
Lucia Contreras


Artist