Language Certification Exam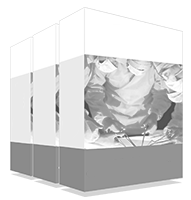 Level B1 or "intermediate", according to the Common European Framework of Reference for Languages, is the ideal basis for demonstrating good performance in common social or work environments. It is the ideal starting point to demonstrate an intermediate knowledge of the language without the effort or sacrifice demanded by higher levels. This TECH university certificate, based on CEFR requirements, will give you a certificate that is valid worldwide.
The world's largest school of languages"
For regular international work environments, especially focused on the Russian-speaking world, it is essential to have adequate fluency in the language. This TECH exam, conducted according to CEFR criteria, certifies the student's linguistic ability through an exhaustive and complete evaluation process.
For this same reason, the university degree is valid worldwide, without the need to renew it periodically. In addition, the exam is completely online, adapted to the student's availability and work or personal responsibilities. This gives a notorious flexibility, which makes this qualification the best academic option to certify your B1 Russian. 
You will give a definite boost to your skills and competencies resume by adding an effective certification, meeting the requirements of the CEFR"
You will be able to prove, thanks to this university degree, that you can manage in social and work environments with a good level of Russian"
Level B1 is the first contact with more advanced environments and situations, so it is of vital importance to certify this level of ability for possible international job offers or opportunities. 
This university degree, created following the recommendations and criteria of the CEFR, is a quality boost for any professional or student who wants to enhance his or her career in Russian-speaking or tourist environments, given the increasing weight of the Russian population in this sector. 
TECH will provide you with a personal examiner, so that you can solve any doubts or difficulties you may have" 
It has been proven that learning languages increases your Intelligence. Learning a foreign language strengthens the brain's neural networks" 
José Antonio Marina. 
Philosopher, writer, and teacher.
| | |
| --- | --- |
| | Flexible and Tailored |
Take your exam wherever you are, 100% online, at the time of your choice. You choose the exam that best suits you. 
| | |
| --- | --- |
| | No Stress |
Are you nervous about waiting in long lines to register for the exam and take the different tests? You will be able to register online and take your test with an examiner just for you, with no external pressure. 
| | |
| --- | --- |
| | No Waiting |
Receive your certificate in record time and in digital format so you can always carry it with you. 
Structure of the B1 Russian exam
Below is a table with the sections, characteristics and duration of the different parts of the test.
Knowing the nature of the test before you take it will facilitate optimal preparation"
Structure of the B1 Russian exam
It consists of 4 parts: 
Listening, Speaking, Reading and Writing.
The total duration of the exam is 137 to 195 minutes, with the first three parts taking place one after the other (1st Listening, 2nd Writing, 3rd Reading). There will be a minimum of 20 minutes of rest between the first three parts and the 4th part (Speaking), which can be done on the same day, or on a different day, with a maximum limit of 7 days after the other block has been completed
Listening (Duration: 30-40 minutes)
Listening consists of 4 exercises, each of which is based on an audio recording that can be a monologue or a conversation between 2 or more people. Exercises include multiple response, sentence completion, completion of charts, graphs or diagrams, and short answers in one or two sentences. In this part of the exam, it should be noted that accents from any part of the world can be heard, which adds a substantial degree of difficulty
Reading (Duration: 45-70 minutes) 
It consists of 40 questions grouped in 3 sections. Each text is between one and two pages long and several questions are asked about it. The texts are excerpts from books, research articles, newspapers and scientific journals. The type of questions, as in the oral part, is highly varied: multiple answers, completing tables, graphs or diagrams, locating information in the text, indicating the writer's opinion, etc.
Writing (Duration: 50-70 minutes)
This part consists of two exercises, an essay between 80 and 200 words and another between 200 and 350 words. As a first draft a small report is usually requested on a piece of information provided to the examinee in any format (text, graph, table or diagram).  
Regarding the 200-350 word essay, a piece of information is usually presented very briefly (a couple of lines), followed by a statement about it, and then the candidate is asked to explain whether they agree or disagree with the statement, briefly stating the necessary arguments. The second exercise accounts for two thirds of the "Writing" grade and the first exercise for one third.
Speaking (Duration: 15-20 minutes)
In this last part, a conversation is held with an examiner, and it is designed to be as realistic as possible. It is divided into 3 subsections. In the first, the candidate responds to personal, family and/or everyday questions. In the second, the candidate discusses a specific topic indicated by the examiner. In this case, the ability to produce a coherent and orderly discourse is valued. In the third and last one, both the examiner and the candidate have a conversation on a specific topic, where oral interaction and discussion skills are assessed. The entire speaking part is recorded for later review purposes.