Language Certificate Course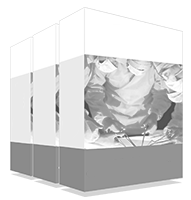 According to the Common European Framework of Reference for Languages, C2 is the highest language level one can achieve, equivalent to a bilingual command of the language. Spanish is one of the easiest languages to achieve such a command because, unlike other languages, phonetics and grammar are closely linked. This TECH Language Course, elaborated by native Spanish teachers, contains the most comprehensive linguistic keys and exercises to help any learner who intends to reach a C2 Level in Spanish.
The world's largest school of languages"
There is a multitude of international institutions that have Spanish as one of their official languages. The UN, the OSCE, the OAS and the EU are some of the organizations where a very high command of this language is highly valued, since Spanish is the second most spoken language in the world in terms of native speakers. Acquiring a C2 level provides a great opportunity to take any career to an international level, since this certification will be a great advantage when applying for positions of responsibility and to get ahead of possible competitors. This Language Course prepares its students in a fast, precise and thorough way to be able to pass the C2 Level Spanish Exam.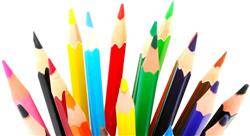 Your C2 Spanish certificate will be fundamental to your CV, as you will stand out by being fluent in the second most used native language in the world"
Spain, Mexico, Chile or any Hispanic country offers a diversity of opportunities for any foreigner. Their economies, cultures and even gastronomies are of great importance worldwide. Therefore, to travel, live or work in any of these places, you must first master the Spanish language to perfection. For this reason, we have designed this Language Course, which will help students to certify their linguistic level by completing a set of practical exercises designed by native teachers. Consequently, you will not only pass the CEFR exam with excellence, but you will also be able to perfectly understand any conversation in different contexts, as well as express your ideas with absolute clarity. 
You will speak Spanish even better than some native speakers thanks to the way in which the teachers have thoroughly and exhaustively developed the program.
You will find individual activities, downloadable PDFs, video summaries and a wealth of useful support material throughout the learning process.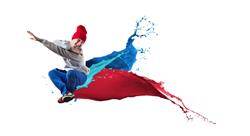 It is proven that learning languages increases your intelligence. Learning a foreign language strengthens the brain's neural networks"
José Antonio Marina.
Philosopher, writer, and teacher.
A unique and stimulating experience
| | |
| --- | --- |
| | Flexible and Tailored |
Take the best language course from home, at your own pace and according to your availability and schedule.
| | |
| --- | --- |
| | Acquire Skills and Abilities |
With our method, you will practice and consolidate the skills required for this level.
| | |
| --- | --- |
| | Networking |
Join a large community and exchange knowledge and experiences with students from all over the world.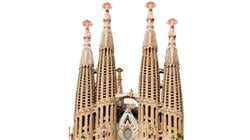 Where, When and How is it Taught?
This course takes place over 4 months and is divided into 16 content modules. You can do it completely online, even attending our sessions and tutorials. 
The only intensive program 100% specifically designed to obtain the Spanish C2 Level"
Module 1. Life and Death
1.1. ICU
1.2. What are Vaccines for?
1.3. Visiting the Cemetery
1.4. The Years Go By 
Module Objectives
Convey content for others with a high degree of accuracy, through notes, paraphrases and summaries
Make clear and detailed descriptions of how to carry out a procedure 
Express physical and mood states, ailments, sensations, symptoms and changes
Encourage, advise and react to the ailments of others
Ask for and give detailed information
Module 2. Feelings and Attitudes
2.1. Healthy and Not-So-Healthy Envy
2.2. Spoiled Children
2.3. False Hope
Module Objectives
Understand messages or statements without great difficulty, to the point of being able to identify subtle nuances that include implicit and explicit attitudes and opinions
Recognize "slang" used by the group with which they socialize 
Exchange information on dates and data 
Invite, congratulate, express and share sensations and feelings
Describe and narrate
Module 3. What Are People Like?
3.1. His Majesty the King's Visit
3.2. Civil Registry
3.3. Your Ideal Soul Mate
Module Objectives
Actively participate in formal discussions 
Understand and exchange complex information and advice
Conduct effective and fluent interviews 
Summarize relevant information 
Follow and propose steps or procedures 
Express hypotheses
Module 4. Family Affairs
4.1. Family Values
4.2. A Party in Style
4.3. Formalizing Relationships
Module Objectives
Recognize the differences in perceptions, values, attitudes and behaviors between the culture of origin and those of the target language
Module 5. Culinary Culture
5.1. The Feast
5.2. In a Cooking Class
5.3. Visiting a Winery 
Module Objectives
Evaluate alternative proposals
Propose, organize, decline, make appointments, express desires, probability, obligation 
Relate in time/space 
Compare, comment, argue, narrate 
Locate information 
Describe, express tastes and preferences, choose, explain, justify, value, evaluate
Module 6. Academia
6.1. University Admission Tests
6.2. Preparing My Presentation
6.3. Exam Cheat Sheets
Module Objectives
Congratulate and express good wishes and react to them
Summarize relevant information
Follow and propose steps or procedures
Respond with information 
Confirm or refute 
Recommend, prevent 
Express hypotheses
Module 7. Profession and Work
7.1. A Talk on Labor Risks
7.2. Work Conditions
7.3. I Am Quiting My Job Today
Module Objectives
Actively participate in formal discussions
Understand and exchange complex information and advice on all matters relating to their profession
Conduct effective and fluent interviews 
Summarize relevant information 
Follow and propose steps or procedures 
Express hypotheses
Module 8. Free Time
8.1. The End-of-Year Dinner
8.2. An Evening at the Circus
8.3. I Don't Like Football
8.4. A Card Game
Module Objectives
Manage in intercultural situations
Incorporate and activate the knowledge (cultural, sociocultural and linguistic), skills and attitudes that will help them to cope with intercultural situations
Module 9. Communication
9.1. Sending a Parcel to My Family
9.2. The Lines Are Busy
9.3. Advertising Spots
9.4. The Internet and Its Dangers
Module Objectives
Follow an extended speech even when it is not clearly structured when links are only assumed and not explicitly pointed out
Easily follow longer and more complex conversations between third parties, in group discussions, lectures and presentations on abstract, complex, and unfamiliar topics
Module 10. My House and My City
10.1. Vacationing in a Traditional Home
10.2. I Have Ordered Some Wardrobes
10.3. What Can Be Found in the Storage Room
Module Objectives
Formulate hypotheses and answer them
Describe, compare, predict, prevent 
Express feelings 
Formulate hypotheses 
Connect conditions, causes and consequences
Advise, convince, present and argue
Module 11. Shopping
11.1. In the Souk
11.2. Suit and Tie Required
11.3. At the Supermarket
Module Objectives
Search for information 
Show agreement/disagreement
Accept, refuse. Compare prices, quality and payment conditions 
Attract attention, wordplay, convince, complain
Module 12. Traveling the World
12.1. The Expedition
12.2. Historical Cities
12.3. A Day on the Farm
Module Objectives
Familiarity with and proper use of frequently used colloquial language 
Describe, express suggestions, likes and dislikes, give instructions, compare and evaluate 
Order something, talk about the ingredients 
Reject and justify 
Explain and request schedules 
Choose, locate and plan
Module 13. The Economy
13.1. Tax Havens
13.2. Street Markets
13.3. Pension and Savings Plans
Module Objectives
Define the types of industry
Talk and negotiate
Discuss administrative tasks
Explain a problem to an administrative employee
Manage assets and finances
Module 14. Talking Science
14.1. Blood Work
14.2. Formulas and Equations
14.3. The European Robotics Show
Module Objectives
Formulate hypotheses and respond to them
Describe, compare, predict, prevent 
Express feelings 
Formulate hypotheses 
Connect conditions, causes and consequences
Advise, convince, present and argue
Module 15. Politics and Society
15.1. Joining a Political Party
15.2. Warning! Pick Pockets!
15.3. In the Trenches
Module Objectives
Synthesize and communicate information and arguments from a variety of sources 
Give instructions, indicate directions 
Advise, suggest, forbid, warn 
Describe 
Exhibit 
Narrate
Module 16. Art
16.1. Gallery Owners and Patrons
16.2. Regional Dances
16.3. The Book or the Movie?
Module Objectives
Recognize a wide range of idiomatic and colloquial expressions and notice changes in register, which enables them to follow third-party conversations and understand films and plays, identifying details, subtleties, attitudes and implicit relationships between speakers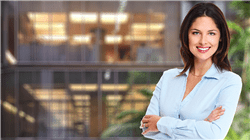 "My company offered me a transfer to one of our Spanish subsidiaries. I had a basic command of the language, but I knew I needed to improve my level if I wanted to continue reaching my professional goals, so I decided to study this Language Course. It was a total success and the teaching staff were so helpful in resolving my problems, which was vital for me to stay motivated. I recommend it to all those who are looking for a program that will really help them to go up a level in their profession"
Analise Durandt

 
Marketing Manager at a French Company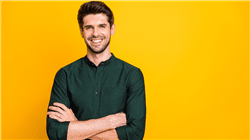 "The Spanish culture always attracted me, to the point that it was clear to me that I wanted to study in Spain. I had a good level of Spanish, but I noticed that I got lost in more technical conversations or in informal settings, which prompted me to improve my level. This TECH Language Course helped me a lot to understand the specifics of the Spanish language and now I can proudly say that I have a C2 Level in Spanish as endorsed by the CEFR"
Adrien Bellerose

 
A French Student