Language Certificate Course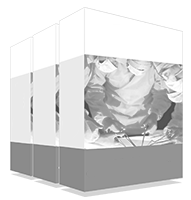 Developing a C2 level of Russian demonstrates proficiency in the language even beyond that of some native speakers. As a country with ample opportunities for growth in highly specialized industries such as aeronautical, arms or energy engineering, mastering the language is a must in order to thrive in such specialized environments. For this reason, TECH has developed a complete language course that allows students to perfect their level of Russian at the highest level of the Common European Framework of Reference for Languages.
The world's largest school of languages"
TECH has prepared this C2 Russian Language Course following the most effective educational methodology. As a result, students will master the most complicated aspects of the language, such as pronunciation or exceptions to the rules, and will even have a higher level than that of many native speakers. It is estimated that about 70% of managerial positions are offered only to those with a perfect command of the language, making this Language Course essential for professionals with high aspirations in Russian-speaking environments.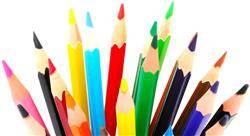 Take the final step towards Russian language proficiency and open the doors to top positions in companies such as Rosneft, MTS or Sberbank" 
Russia is one of the world's great powers, with one of the most developed oil and energy industries in the world. It is also the largest country in the world, which demonstrates the great job and business opportunities that can be found in a multitude of sectors, including finance, technology and aeronautics. In order to prosper in Russia, it is essential to have a complete command of the language, as many Russians do not understand or know English, which makes communication very difficult. This Language Course, adapted to the CEFR criteria, prepares its students to pass the highest language level, C2. 
You will speak Russian better than many native speakers, which will boost your confidence when it comes to taking on large projects.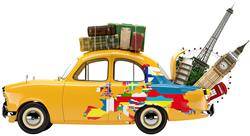 You will have more than 300 downloadable and printable grammar and lexical worksheets and glossaries at your disposal to facilitate your study.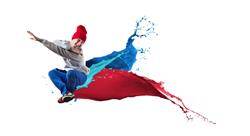 It is proven that learning languages increases your intelligence. The brain's neural networks are strengthened as a result of language learning"
José Antonio Marina.


Philosopher, writer, and teacher.
A unique and stimulating experience
| | |
| --- | --- |
| | Flexible and Tailored |
Take the best language course from home, at your own pace and according to your availability and schedule.
| | |
| --- | --- |
| | Acquire Skills and Abilities |
With our method, you will practice and consolidate the skills required for this level.
| | |
| --- | --- |
| | Networking |
Join a large community and exchange knowledge and experiences with students from all over the world.
The structure and contents of this Language Course have been meticulously created by the entire TECH teaching team, in order to guarantee the maximum possible efficiency for the student. More than 500 different practical exercises, 900 pages of text and an educational approach based on Re-learning are all factors that make this Language Course the best option in the academic environment for achieving mastery of the Russian language.
Where, When and How is it Taught?
This course takes place over 4 months and is divided into 16 content modules. You can do it completely online, even attending our sessions and tutorials. 
The only intensive program 100% specifically designed to obtain the Russian Level C2"
Module 1. We Have Known Each Other for a While
1.1. What's Wrong with Change?
1.2. Love and Marriage
1.3. Friendship and Family Problems
Module Objectives
Describe the immediate family environment, personal relationships or situations close to them 
Recognize the differences in perceptions, values, attitudes and behaviors between the culture of origin and those of the target language. 
Ask for and give detailed information 
Module 2. Are You a Bookworm?
2.1. The Essence Is in the Word
2.2. Sense of Humor
2.3. Language and Culture
Module Objectives
Summarize relevant information 
Follow and propose steps or procedures 
Respond by informing, confirming, or refuting 
Express different hypotheses within an academic context. 
Module 3. It's Time to Work!
3.1. Jobs and Happiness
3.2. Struggling to Find a Job
3.3. A Career Change
Module Objectives
Actively participate in formal discussions 
Understand and exchange complex information and advice on all matters related to their profession 
Conduct effective and fluent interviews 
Summarize relevant information 
Follow and raise employment-related steps or formalities 
Module 4. Are You Ready to Succeed?
4.1. Live!
4.2. The Way We Live
4.3. The Performing Arts
Module Objectives
Recognize a wide range of idiomatic and colloquial expressions, appreciating changes of register to assist in third party conversations.  
Understand films and plays, identifying details, subtleties, attitudes and implicit relationships between speakers. 
Module 5. The World of Fitness Training
5.1. Do You Have Time for a Cup of Coffee?
5.2. How Far Can You Go?
5.3. Healthy Meals
Module Objectives
Evaluate alternative proposals 
Propose, organize, decline, make appointments, express desires, probability, obligation 
Relate in time/space 
Compare, comment, argue and narrate
Locate information 
Describe, express tastes and preferences, choose, explain, justify, value, evaluate
Module 6. Travelling on a Tight Budget or in Luxury?
6.1. The Best Tourist Destinations
6.2. Off the Beaten Path
6.3. Moving Abroad and Communities
Module Objectives
Familiarity with and proper use of frequently used colloquial language 
Describe, express suggestions, likes and dislikes, give instructions, compare and evaluate 
Reject and justify 
Explain and request schedules 
Choose, locate and plan 
Module 7. Have You Ever Gone Viral?    
7.1. Do You Struggle to Get Your Message Across?
7.2. Do You Have Too Much of a Good Thing?
7.3. Preparing to Report
Module Objectives
Follow an extended speech even when it is not clearly structured when links are only assumed and not explicitly pointed out 
Easily follow longer and complex conversations between third parties, in group discussions, lectures and presentations on abstract, complex, and unfamiliar topics 
Module 8. Is it Financially Desirable?    
8.1. Compulsive Buying
8.2. To Cheat or Not to Cheat?
8.3. Being Global
Module Objectives
Define the types of industry 
Talk and negotiate 
Discuss administrative tasks 
Explain a problem to an administrative employee
Manage assets and finances 
Module 9. Our Living Planet    
9.1. Natural History
9.2. In the Wild
9.3. Saving our Planet
Module Objectives
Talk about the history of the planet 
Discover the different ecosystems and animals around the globe 
Delve into ecology and new modern social movements 
Module 10. Make yourself at home    
10.1. Sustainable Housing
10.2. Architectural Design
Module Objectives
Inquire into housing and its ecological impact 
Explore architectural designs and different styles 
Module 11. Without Empathy, There's No Community Spirit
11.1. Social Expectations
11.2. In Our Day-to-Day
11.3. It's Up to You
Module Objectives
Synthesize and communicate information and arguments from a variety of sources 
Give instructions, indicate directions and describe the daily routine. 
Advise, suggest, forbid, forbid, warn 
Module 12. Don't Take the Law into Your Own Hands    
12.1. Honesty Is the Best Policy
12.2. Deserved Punishment
Module Objectives
Become familiar with advanced legal terms 
Value different attitudes and laws 
Discuss the application of law and morality. 
No aspect of the Russian language will escape you thanks to this complete C2 level syllabus"
"Because of my line of work, I have to try to master a high number of languages. TECH offered me the perfect solution to study the most complex aspects of languages such as Russian from anywhere, which made it much easier for me to obtain the C2 certificate that certifies my proficiency in the language"
Clara Montesdeoca

 
International translator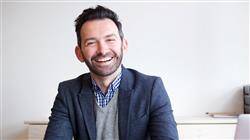 "After many months of studying Russian to near perfection, I wanted to make the final leap to the highest level of proficiency. TECH provided me with all the support in the world and it was precisely the efficiency of its Language Courses that motivated me to continue to improve my level. I highly recommend them to anyone interested in perfecting and improving their Russian even at mastery levels"
Matías Polanco

 
A Spanish businessman