Language Certificate Course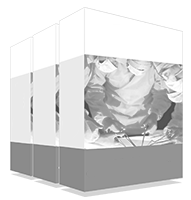 Around 278 million people speak Russian worldwide, of which approximately 164 million are native speakers. This demonstrates the great interest in the language, which is among the six most studied languages in Europe, so acquiring an A2 level of proficiency in the language can significantly boost employability in Russian-speaking environments. This Language Course gives you the opportunity to acquire the necessary skills to successfully pass the A2 Russian language exam.
The world's largest school of languages"
Following the strictest criteria of the Common European Framework of Reference for Languages, this University Language Course lays the basic foundations for Level A2 Russian. As Russia is an important country in the European and global economic landscape, obtaining advanced basic skills in this language can lead to many job opportunities, as Russia has one of the lowest unemployment rates in the region. In addition, the language course prepares students to pass the CEFR Level A2 exam, which gives them the opportunity to obtain a permanent and international qualification. 
Enroll today and start improving your Russian language skills with the most advanced educational technology at your disposal" 
Most Russian language schools and academies offer traditional teaching, based on the memorization of vocabulary and grammar. However, teachers and psychologists believe that the best way to stimulate language learning is not to submit the learner to formalized, linear learning, but rather, to encourage imagination and learning through sensory exploration in order to be able to understand and interpret what is around us. In this way, students will be able to participate in a more immersive experience to master the essentials of Russian. 
You will enjoy the only intensive program  that is 100% specifically designed to obtain the Russian Level A2 of the CEFR. 
Russian tourism is one of the most prized by the tourism sectors of many regions. Improve your chances of working in any tourist region with this A2 Russian University Language Course.
It is proven that learning languages increases your intelligence. Learning a foreign language strengthens the brain's neural networks"  
José Antonio Marina.
Philosopher, writer, and teacher.
A unique and stimulating experience 
| | |
| --- | --- |
| | Flexible and Tailored  |
Take the best language course from home, at your own pace and according to your availability and schedule. 
| | |
| --- | --- |
| | Acquire Skills and Abilities |
With our method, you will practice and consolidate the skills required for this level. 
| | |
| --- | --- |
| | Networking |
Join a large community and exchange knowledge and experiences with students from all over the world.
Thanks to a methodical and practical approach, this Language Course prepares the student in the most important aspects to be developed in order to successfully pass the Level A2 Russian language exam. Therefore, the syllabus focuses on advanced basics such as media expression, vacations or art and culture. Russia is a culturally rich country, with worldwide influences such as Russian ballet or Tolstoy's literature, so learning this language is also a great opportunity to immerse yourself in its culture. 
Where, When and How is it Taught?
This course takes place over 6 months and is divided into 12 content modules. It can be done completely online, including attending the different sessions and tutorials.
The only intensive program 100% specifically designed to obtain Russian Level A2 of the CEFR"
Module 1. People and their Surroundings
1.1. It's my Birthday Today 
1.2. How Are You Feeling?  
1.3. I Love that Hairstyle 
1.4. I'm Getting Old  
Module Objectives
Greetings and Farewells 
Introductions
Introduce new people or provide a simple description of them
Understand sentences and expressions related to areas of immediate priority.
Exchange personal information
Establish social contact: greetings and farewells
Ask for and provide personal information
Module 2. Healthy Eating and Lifestyle
2.1. Let's Go to the Doctor 
2.2. My Mother is a Vegetarian 
2.3. Shall We Go Out or Have Dinner at Home?  
2.4. Tomorrow I Will Start Going to the Gym 
Module Objectives
Introduce new people or provide a simple description of them and daily activities 
Describe family and living conditions 
Describe daily actions 
Share experiences 
Express intentions
Find specific and predictable information 
Express state of health and physical sensations
Express improvements or worsening of health or moods 
React to the feelings of others 
Express physical states and ailments, describe symptoms and give advice
Module 3. Do you Study or Work?
3.1. I Teach Spanish
3.2. In the Library 
3.3. A Work Meeting 
3.4. Retirement  
Module Objectives
Write simple poems about people 
Control classroom discourse 
Conduct interviews and be interviewed
Express interests, commitments and difficulties 
Select, organize and present information
Understand work-related phrases and expressions
Describe current or most recent jobs 
Module 4. Weekends
4.1. We Have to Do the Shopping 
4.2. Visiting the City 
4.3. On a Trip 
4.4. Booking Tickets 
Module Objectives
Explain what they like and dislike about something
Find specific and predictable information in everyday written material
Use simple, everyday politeness formulas
Order and offer food in a restaurant
Describe foods and express tastes
Compare and assess
Express their tastes and preferences 
Module 5. Where Do You Live?
5.1. I Want to Move House 
5.2. It's Your Turn to Do the Washing Up 
5.3. Call the Fire Department! 
Module Objectives
Describe everyday aspects of their environment
Understand simple instructions on how to get from place to place
Understand signs and signals found in public places
Order and offer everyday goods and services
Ask for and give directions to a place
Obtain information and manage easy transactions in public services
Module 6. Vacations
6.1. At the Travel Agency 
6.2. Packing our Bags 
6.3. Breakfast Included 
6.4. Tour Guide 
Module Objectives
Make brief statements about objects and possessions
Make comparisons
Describe daily actions
Request, search, select and provide information
Find places. Describe and make comparisons about their environment
Module 7. Travel and Transport    
7.1. Flying to an Island 
7.2. A Boat Trip 
7.3. I've Missed the Train 
7.4. A Flat Tire 
Module Objectives
Give a simple description or presentation of tastes and preferences
Describe plans and appointments
Invitations and suggestions
Exchange opinions
Describe places and monuments
Get simple travel information
Ask for and give directions to a place and buy tickets
Discuss future and possible actions
Module 8. Media
8.1. I've Received a Letter 
8.2. I Hate Advertising 
8.3. A Computer Virus 
8.4. My Favorite Program
Module Objectives
Write short and simple imaginary biographies
Identify the main idea of television news
Provide feedback on problems
Value facts, people, services and events
Exchange ideas and information
Module 9. Art and Culture
9.1. We're Going to the Theater  
9.2. Tell Me a Story 
9.3. Monuments and Museums 
9.4. I Want to Play in an Orchestra
Module Objectives
Discuss known socio-cultural aspects
Give a simple description or presentation of living conditions
Describe habits and regular activities
Exchange ideas and information
Ask and answer questions about customs and actions of daily life
Invite, congratulate and value facts, people, services and events.
Module 10. Government, Politics and Society
10.1. Electoral Campaign 
10.2. A Military Parade 
10.3. Before the Judge  
Module Objectives
Explain what they like and dislike about something
Understand and extract essential information from short recorded passages.
Narrate real or invented facts
Selecting information, describe, locate, manage
Express where and when something happens. Connect actions in the present, past and future
Module 11. Economics and Finance    
11.1. Payment Methods 
11.2. Setting Up a Business 
11.3. The Customer is Always Right 
 Module Objectives
Understand phrases and expressions related to shopping
Use simple, everyday politeness formulas. Express tastes and preferences
Ask for and offer things
Perform simple transactions in stores
Give and receive information related to quantities, numbers and prices
Make simple purchases by saying what you want and asking for the price
Express preferences, agreement/disagreement. Compare
Module 12. Geography and Nature
12.1. At the Botanical Garden  
12.2. The Weather Report 
12.3. A Map of My Region 
12.4. A New Pet 
Module Objectives
Know the climate at different times and in different countries
Describe changes in nature
Understand alternative energy sources 
TECH has the broadest and most complete syllabus on the market: in this program you will find the 45 specific topics required by the CEFR for Level A2 Russian"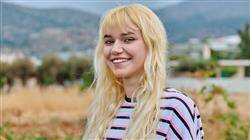 "I have always been interested in Russian culture and language as an avenue for professional growth, but I never found the motivation to get started because I was put off by the difficulty of the language or learning a new alphabet. Luckily, this Language Preparation Course encouraged me to take the plunge and I couldn't be happier. Thanks to it, I can say that I speak almost intermediate Russian and I'm already looking to enroll in the B2 and take the final leap"
Susana Santana
Spanish businesswoman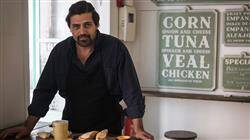 "I knew I needed Russian in my work environment, as I work in a sector that caters to many tourists from this region. With this TECH Language Preparation Course I was able to quickly get up to speed and handle the vocabulary required to relate to my clients and make an even greater impression on them"
Pablo García
Manager in the catering sector