Language Certificate Course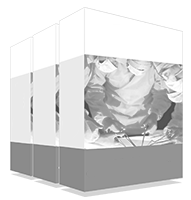 Spanish is a language that is widely spoken around the world. It is currently spoken officially in 22 countries, and there are also important Spanish-speaking regions in the United States. Because it is relatively easy to learn, it is also an attractive option for those who are looking for better career options in environments where Spanish is spoken predominantly. The most appropriate level to start learning it is A1, where the student will be instructed in the most basic vocabulary, grammar and phonetics, acquiring the necessary fluency to understand everyday conversations.
The world's largest school of languages"
The Language Course for Spanish Level A1 Preparation is an intensive program, which helps students prepare for the A1 certificate in the language according to the Common European Framework of Reference for Languages. With an official presence in 20 countries and 3 U.S. states (Texas, California and New Mexico), Spanish is a language that can open up many academic and professional opportunities. 
It's time to improve yourself, achieving the change you are looking for by getting certified in Spanish at Level A1 with this program"
Spanish is a language with many advantages. It is spoken by more than 500 million people worldwide and, in countries such as the United States, it is the second most spoken language. Its grammar and structures are easy to learn, in addition to favoring the learning of other languages derived from Latin. For these reasons, TECH has prepared this program, in which the student will begin to become familiar with this language. You will be able to write texts, form simple sentences and understand basic conversations.
Start learning Spanish now thanks to this TECH's complete program.
Throughout the course you will have more than 200 different activities that will help you learn Spanish in an active and practical way.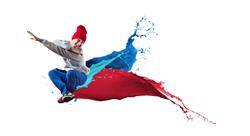 It is proven that learning languages increases your intelligence. Learning a foreign language strengthens the brain's neural networks" 
José Antonio Marina.
Philosopher, writer and teacher.
A unique and stimulating experience
| | |
| --- | --- |
| | Flexible and Tailored |
Take the best language course from home, at your own pace and according to your availability and schedule.
| | |
| --- | --- |
| | Acquire Skills and Abilities |
With our method, you will practice and consolidate the skills required for this level.
| | |
| --- | --- |
| | Networking |
Join a large community and exchange knowledge and experiences with students from all over the world.
TECH has assembled a team of native teachers to write and structure all the contents of this program. Following the strictest criteria of the CEFR, the main focus of the program is to prepare the student in the topics required at A1 Level. In this way, the student will be sufficiently prepared to pass the level test and significantly improve their professional and personal opportunities.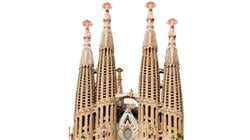 Where, When and How is it Taught?
This course takes place over 4 months and is divided into eleven content modules, which can be taken 100% online.
The only intensive program 100% specific for the CEFR Spanish A1 Level"
Module 1. Have We Met?
1.1. Hello! How Are You?
1.2. Introducing Ourselves
1.3. Personal Information
1.4. Professional Information
Module Objectives
Ask and answer simple questions
Introduction and basic greetings and farewell expressions
Exchange information
Write emails and simple notes to friends
Talk about professions
Talk and write about yourself, where you live and what you do
Respond to simple and direct questions about personal details in an interview
Module 2. Me and My People
2.1. Me and My Family
2.2. What is Your Family Like?
2.3. My Friends and Colleagues
2.4. Why are You Learning Spanish?
Module Objectives
Describe yourself and your family
Talk about professions
Speak and write about relationships with others
Describe colleagues and friends, what they are like, where they live and what they do
Respond to simple and direct questions about relationships in an interview
Fill out forms with personal details
Module 3. My World, My Likes
3.1. My Likes
3.2. My Favorite Places
3.3. The Beach or The Countryside?
3.4. Hobbies, Interests, Amusement and Recreation
Module Objectives
Participate in simple conversations
Express tastes and preferences
Talk about places
Express agreement and disagreement
Discuss hobbies and interests
Module 4. A Typical Day
4.1. A Day in My Life
4.2. My Life in Society
4.3. The Shopping List
4.4. We Are Having Fun
Module Objectives
Participate in simple conversations
Talk about routines
Express time and frequency
Talking about leisure and free time
Module 5. My Work, My Studies
5.1. Live to Work or Work to Live
5.2. Job Interviews
5.3. Homework
5.4. Formal Language in the Workplace
Module Objectives
Describe where you work and/or study
Discuss routines and homework
Expressing themselves in formal and informal style
Writing simple formal letters
Module 6. My Free Time
6.1. Games, Sports and Entertainment
6.2. Holidays and Parties
6.3. Shopping
6.4. Do You Know How to Cook?
Module Objectives
Describe leisure events (sports, games, etc.)
Exchange information about free time
Understand common expressions aimed at satisfying simple everyday needs
Learn to talk about events and leisure places
Module 7. My House
7.1. The House
7.2. Furniture and Appliances
7.3. Types of Accommodation
7.4. Things Around the House
Module Objectives
Describe the place where I live
Describe the cultural peculiarities of life in Spain
Compare locations and housing
Module 8. Travel
8.1. Health Trips
8.2. Nature Trips
8.3. I Don't Leave Home Without
8.4. Other Cultures
Module Objectives
Talk about travel
Compare different destinations
Talk about and compare cultures
Learn to make time indications
Learn how to write a short and simple postcard
Module 9. My Personal Belongings
9.1. Documentation
9.2. My Belongings
9.3. Study Material
9.4. Work Material
Module Objectives
Talk about personal objects and belongings
Discuss school supplies and study materials
Talk about working material and tools
Module 10. My Country
10.1. Geography
10.2. Politics and Government
10.3. Countries of The World
10.4. National Holidays
Module Objectives
Know how to present information about your country in a monologic way
Know how to compare different countries at a basic level
Expand lexical and cultural knowledge
Talking about festivals and traditions
Module 11. My City
11.1. Public spaces (streets, squares, parks)
11.2. Instructions
11.3. Transport System
11.4. Art and Culture
Module Objectives
Know how to talk about the advantages and disadvantages of your city
Know how to give and receive location instructions
Talk about presence and absence of places
Locate
This syllabus covers all the essential points to pass the A1 Level certification in Spanish required by the CEFR"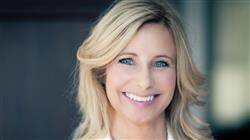 "For several years I have been trying to learn Spanish, but with most of the online courses I tried I didn't feel motivated and i ended up quitting. Now, with this program, I have felt supported. I have worked on simple things, little by little, through many videos and audios, as well as excellent multimedia material. I managed to pass the exam with no problems. I'm going for Level A2 this coming year and I'm thrilled!"
Francesca De Luca
Student from Italy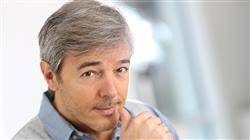 "I had the opportunity to work for a few months in Madrid, but I urgently needed to be able to accredit my level of Spanish. At TECH I found the ideal option, as it allowed me to obtain my A1 certificate in Spanish without any setbacks. I am so delighted that I am already taking Level B2. I recommend it to anyone looking to improve their languages quickly and easily"
Luiz Sousa
Student from Brazil