Language Certificate Course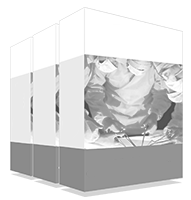 With a significant global weight and a cultural background spanning thousands of years, Russian continues to be one of the most important languages on the international scene. Learning it, even at its most basic level, provides a foundation for learning other languages that use the Cyrillic alphabet, such as Serbian, Belarusian or Ukrainian. This A1 Russian Language Course offers students the perfect opportunity to learn this language without the expensive travel costs incurred when attending other institutions.
The world's largest school of languages"
This A1 Russian Language Certificate Course is an intensive program in which students obtain the basic skills to work with the language. It has been designed in accordance with the Common European Framework of Reference for Languages (CEFR), which allows the student to pass the Level A1 Russian exam without any problems, thereby certifying their level while promoting personal growth with one of the most widely spoken languages in the world. 
English is hardly spoken in Russian-speaking countries. You need a basic command of the language to interact socially and professionally in Russia" 
Russia has an unemployment rate of less than 5%, making it a country with good opportunities for professional growth. In order to achieve this, it is essential to have a basic knowledge of Russian, as English or other European languages are hardly spoken in this country. Therefore, this Language Certificate Course explores the basics of the Russian language, such as personal introductions, talking about people, the environment and basic conversations about personal tastes. 
Take the first step towards achieving a high level of proficiency in Russian with this Language Certificate Course.
With over 40 lessons and 200 exercises, TECH offers you the most comprehensive academic course to get you started learning Russian.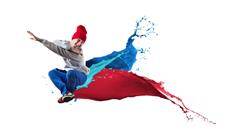 It is proven that learning languages increases your Intelligence. Learning a foreign language strengthens the brain's neural networks" 
José Antonio Marina.
Filósofo, ensayista y pedagogo.
A unique and stimulating experience 
| | |
| --- | --- |
| | Flexible and Tailored |
Take the best Language Certificate Course from home, at your own pace and according to your availability and schedule.
| | |
| --- | --- |
| | Acquire Skills and Abilities |
With our method, you will practice and consolidate the skills required for this level.
| | |
| --- | --- |
| | Networking |
Join a large community and exchange knowledge and experiences with students from all over the world.
In order to pass Level A1 Russian, it is necessary to acquire a number of language skills, including, for example, knowledge of the Cyrillic alphabet. This A1 Russian Language Certificate Course teaches the fundamental aspects of this language in order to be able to express oneself, one's family, daily life or work at a basic level.  
Where, When and How is it Taught?
This course takes place over 6 months and is divided into eleven modules. You can do it completely online, even attending our sessions and tutorials.
Learn the language of the largest country in the world and begin to immerse yourself in the culture of Dostoyevsky and Tolstoy" 
Module 1. Have We Met?
1.1. Hello! How Are You?
1.2. Introducing Ourselves
1.3. Personal Information
1.4. Professional Information
Module Objectives
Ask and answer simple questions
Introductions and basic greetings and farewell expressions.
Exchange information
Write emails and simple notes to friends
Talk about professions
Talk and write about yourself, where you live and what you do.
Respond to simple and direct questions about personal details in an interview
Module 2. Me and My People
2.1. Me and My Family
2.2. What is Your Family Like?
2.3. My Friends and Colleagues 
2.4. Why are You Learning Russian?
Module Objectives
Describe yourself and your family
Talk about professions
Speak and write about relationships with others
Describe colleagues and friends: what they are like, where they live and what they do.
Respond to simple and direct questions about interpersonal relationships in an interview.
Fill out forms with personal details
Module 3. My World, My Likes
3.1. My Likes
3.2. My Favorite Places
3.3. The Beach or The Countryside?
3.4. Hobbies, Interests, Amusement and Recreation
Module Objectives
Participate in simple conversations
Express tastes and preferences
Talk about places
Express agreement and disagreement
Discuss hobbies and interests 
Module 4. A Typical Day
4.1. A Day in My Life
4.2. My Life in Society
4.3. The Shopping List
4.4. We Are Having Fun
Module Objectives
Participate in simple conversations
Talk about routines
Express time and frequency
Talking about leisure and free time
Module 5. My Work, My Studies
5.1. Live to Work or Work to Live
5.2. Job Interviews
5.3. Homework
5.4. Formal Language in the Workplace
Module Objectives
Describe where you work and/or study
Discuss routines and homework
Expressing oneself in formal and informal style
Writing simple formal letters
Module 6. My Free Time
6.1. Games, Sports, Entertainment
6.2. Holidays and Parties
6.3. Shopping
6.4. Do You Know How to Cook?
Module Objectives
Describe leisure events (sports, games...)
Exchange information about free time
Understand common expressions aimed at satisfying simple, everyday needs
Learn to talk about events and leisure places
Module 7. My House
7.1. The House
7.2. Furniture and Appliances
7.3. Types of Accommodation
7.4. Things Around the House
Module Objectives
Describe the place where I live
Describe the cultural peculiarities of life in Russia.
Compare locations and housing
Module 8. Travel
8.1. Health Trips
8.2. Nature Trips
8.3. I Don't Leave Home Without...
8.4. Other Cultures
Module Objectives
Talk about travel
Compare different destinations
Talk about and compare cultures
Learn to make time indications
Learn how to write a short and simple postcard
Module 9. My Personal Belongings
9.1. Documentation
9.2. My Belongings
9.3. Study Material
9.4. Work Material
Module Objectives
Talk about personal objects and belongings
Discuss school supplies and study materials
Talk about working material and tools.
Module 10. My Country
10.1. Geography
10.2. Politics and Government
10.3. Countries of The World
10.4. National Holidays
Module Objectives
Know how to present information about your country in a monologic way.
Know how to compare different countries at a basic level
Expand lexical and cultural knowledge
Talking about festivals and traditions
Module 11. My City
11.1. Public spaces (streets, squares, parks)
11.2. Instructions
11.3. Transport System
11.4. Art and Culture
 Module Objectives
Know how to talk about the advantages and disadvantages of your city
Know how to give and receive location instructions
Talk about presence and absence of places
Locate
TECH has the broadest and most complete syllabus on the market: the 44 specific topics required by the CEFR for Level A1"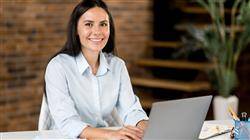 "Russian always seemed like a complicated language to me, especially because you have to learn a whole new alphabet. But TECH's methodology, which allows you to go at your own pace, was enough for me to take the step and learn it very comfortably and quickly. Now I'm even looking to move up to a higher level program!"
Casandra López 

 

A student from Spain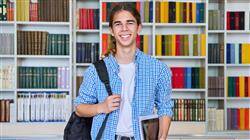 "I had the opportunity to do a cultural exchange in Russia, but I had to have basic language skills. Luckily, I was able to find this TECH Course, which was just what I needed to get by with some basic fluency and interact with my peers"
Martín 

Gutiérrez

 
A student from Spain