Language Certificate Course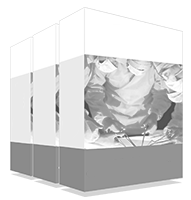 Considering how important the English language is in today's globalized world, having a higher level such as C1 already provides a significant competitive advantage. In fact, recent studies show that more than 70% of offers for managerial positions and positions of responsibility are only open to people with a good command of at least one other foreign language, English being the most preferable among them all. This TECH university program contains the keys established in the Common European Framework of Reference for Languages to reach the C1 level, supported by the best educational methodology and a team of top level native teachers.
The world's largest school of languages"
According to the CEFR, the C1 Level implies an effective operational command of the language, which means that a person can speak fluently and naturally in a wide range of professional or social situations. When it comes to English, this opens the door to a world of enormous job opportunities, as this language is used in countless international projects, business meetings and major companies. 
TECH has assembled a team of expert native teachers, who have developed all the contents of this Language Course and complemented it with video summaries, practical exercises of all kinds and downloadable content to review and strengthen all the language skills of C1 Level English.
You will receive excellent guidance so that you can face the C1 Level exam with maximum confidence"
Achieving a C1 level in English requires suitable preparation, because, although it is not a particularly difficult language to master, it is important to know the different intonations and regional differences to perfection. The program's native teachers have placed special emphasis on all these issues throughout the syllabus, with a unique educational methodology in which the student does not have to invest enormous amounts of hours and effort to start obtaining results. 
With a C1 level of English you will far surpass other candidates at lower levels or without such advanced language proficiency.
English is spoken in the world's most powerful companies, leading governments and major institutions. Enroll now and aspire to take a remarkable step in your professional future.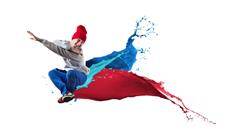 It is proven that learning languages increases your Intelligence. The brain's neural networks are strengthened as a result of language learning"
José Antonio Marina.
Philosopher, writer, and teacher.
A unique and stimulating experience 
| | |
| --- | --- |
| | Flexible and Tailored  |
Take the best language course from home, at your own pace and according to your availability and schedule.
| | |
| --- | --- |
| | Acquire Skills and Abilities |
With our method, you will practice and consolidate the skills required for this level. 
| | |
| --- | --- |
| | Networking |
Join a large community and exchange knowledge and experiences with students from all over the world. 
Following the Relearning method, in which students acquire language skills and abilities gradually, the structure and content of this program has been designed to ensure maximum efficiency. The 60 topics required by the CEFR have been incorporated, as well as video summaries of all of them, created by the teachers themselves. An entire collection of interactive multimedia resources that are fundamental in the student's learning process towards C1 level English. 
Where, When and How is it Taught?
This course takes place over 4 months and is divided into 16 content modules. You can do it completely online, even attending our sessions and tutorials. 
A program expressly designed for you to obtain your English Level C1 certificate without any setbacks"
Module 1. Healthy Mind Healthy Body
1.1. You Don't Look So Good
1.2. A Sprained Ankle
1.3. I'm Going to Donate Blood
1.4. At the Hairdresser's
Module Objectives
Convey content for others with a high degree of accuracy, through notes, paraphrases and summaries
Make clear and detailed descriptions of how to carry out a procedure
Express physical and mood states, ailments, sensations, symptoms and changes 
Encourage, advise, react to the ailments of others 
Ask for and give detailed information
Module 2. Emotions and Moods
2.1. Platonic Love
2.2. I'm In an Awful Mood!
2.3. You are a Jinx
Module Objectives
Understand messages or statements without great difficulty, to the point of being able to identify subtle nuances that include implicit and explicit attitudes and opinions
Recognize "slang" used by the group with which they socialize 
Exchange information on dates and data 
Invite, congratulate, express and share sensations and feelings 
Describe and narrate
Module 3. Names and Paperwork
3.1. Nicknames
3.2. Marriage of Convenience
3.3. Residency Permit
Module Objectives
Actively participate in formal discussions
Understand and exchange complex information and advice 
Conduct effective and fluent interviews 
Summarize relevant information 
Follow and propose steps or procedures 
Express hypotheses
Module 4. My Friends and Family
4.1. Generational Change
4.2. There's a Neighborhood Meeting Tonight
4.3. On Sunday We're Going to a Communion
4.4. At the Awards Ceremony
Module Objectives
Recognize the differences in perceptions, values, attitudes and behaviors between the culture of origin and those of the target language
Module 5. Cuisine and Restaurants
5.1. Let's Make a Toast
5.2. My Dinner Didn't Agree with Me
5.3. At the Candy Store
5.4. The Beach and the Beach Bar
Module Objectives
Evaluate alternative proposals
Propose, organize, decline, make appointments, express desires, probability, obligation
Relate in time/space
Compare, comment, argue, narrate 
Locate information 
Describe, express tastes and preferences, choose, explain, justify, value, evaluate 
Compromise
Module 6. Studies
6.1. The Study Process
6.2. Choosing Optional Subjects
6.3. I Have to Retake that Exam
6.4. You Should Resume Your Studies
Module Objectives
Congratulate and express good wishes and react to them
Summarize relevant information
Follow and propose steps or procedures
Respond with information 
Confirm or refute 
Recommend, prevent 
Express hypotheses
Module 7. Working Life
7.1. Setting Up a Business
7.2. Public Service Examinations
7.3. A Rewarding Job
7.4. Negotiating Salary
Module Objectives
Actively participate in formal discussions
Understand and exchange complex information and advice on all matters relating to their profession 
Conduct effective and fluent interviews 
Summarize relevant information 
Follow and propose steps or procedures 
Express hypotheses
Module 8. Leisure
8.1. A Night Out
8.2. We're in the Quarter Finals
8.3. A Different Kind of Exhibition
Module Objectives
Manage in intercultural situations
Incorporate and activate the knowledge (cultural, sociocultural and linguistic), skills and attitudes that will help them to cope with intercultural situations 
Module 9. Media
9.1. News and Rumors
9.2. A Press Release
9.3. On a TV Setn
Module Objectives
Follow an extended speech even when it is not clearly structured when links are only assumed and not explicitly pointed out
Easily follow longer and complex conversations between third parties, in group discussions, lectures and presentations on abstract, complex, and unfamiliar topics
Module 10. My House and My City
10.1. We Have a Leak
10.2. I Need a Loan
10.3. Decorating My Home
10.4. Crime in the City
Module Objectives
Formulate hypotheses and respond to them
Describe, compare, predict, prevent 
Express feelings 
Formulate hypotheses 
Connect conditions, causes and consequences. Advise, convince, present and argue
Module 11. Shopping
11.1. At Auction
11.2. Today is the Grand Opening
11.3. This is Expired
11.4. Payment by Instalments
Module Objectives
Search for information
Show agreement/disagreement 
Accept, refuse. Compare prices, quality and payment conditions 
Attract attention, wordplay, convince
Complain
Module 12. Travel and Transport
12.1. Visit to the Transport Museum
12.2. Trip to the Mountains
12.3. A Driving Exam
12.4. Country or City?
Module Objectives
Familiarity with and proper use of frequently used colloquial language
Describe, express suggestions, likes and dislikes, give instructions, compare and evaluate 
Order something, talk about the ingredients 
Reject and justify 
Explain and request schedules 
Choose, locate and plan
Module 13. Economics and Finance
13.1. Incorporating a Company
13.2. Investing in the Stock Market
13.3. Looking for a Sponsor 
13.4. Industrial Sectors
Module Objectives
Define the types of industry
Talk and negotiate
Discuss administrative tasks
Explain a problem to an administrative employee
Manage assets and finances
Module 14. Science and Technology
14.1. In Biology Class
14.2. Math Exam
14.3. I've Bought a Computer
14.4. Lab Experiments
Module Objectives
Formulate hypotheses and respond to them
Describe, compare, predict, prevent 
Express feelings 
Formulate hypotheses 
Connect conditions, causes and consequences. Advise, convince, present and argue
Module 15. Politics and Society
15.1. Social Classes
15.2. A Case of Corruption
15.3. Political Ideologies
15.4. Wars
Module Objectives
Synthesize and communicate information and arguments from a variety of sources
Give instructions, indicate directions
Advise, suggest, forbid, forbid, warn 
Describe
Exhibit 
Narrate
Module 16. Art
16.1. A Cultural Visit
16.2. A Literary Contest
16.3. Box Office Success
16.4. Do You Believe in Reincarnation?
Module Objectives
Recognize a wide range of idiomatic and colloquial expressions and notice changes in register, which enables them to follow third-party conversations and understand films and plays, identifying details, subtleties, attitudes and implicit relationships between speakers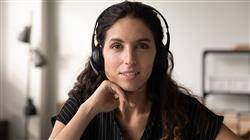 "English is, without a doubt, the most important language in my profession. If my level weren't good enough, gaining access to a large number of job offers becomes virtually impossible, so I decided to hone my skills and sign up for TECH's Language Courses. Now I'm about to get my C1 certificate thanks to all the support they give and I'm thinking about studying more languages with them"
Yurena

 García


A Spanish businesswoman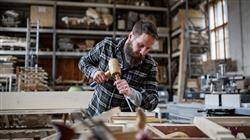 "When my company started trading online, I realized how important it was to have a good level of English, because we were getting orders in English from all over the world. With TECH, I was able to develop my skills without neglecting my day-to-day work, which was an important factor in significantly improving my success in this new market"
Enrique 

Jiménez


A Spanish businessman