Professional Master's Degree
MBA in IT Management (CTO, Chief Technical Officer)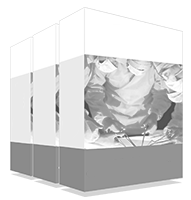 It is impossible to understand today's business world without what is already considered the Fourth Industrial Revolution or "Industry 4.0". The high complexity of processes such as machine learning or the growing concern about cybersecurity vulnerabilities make the figure of the CTO, Chief Technical Officer, essential in the most important organizations. This top-level manager must be proficient in both technology management and IT project management at all levels. For this reason, this program combines the most effective team and talent management with the most ambitious and current digital governance. The manager will have access to specific materials on Data Hacking, Community Management, Business Process Management and other essential elements in the leadership of the 21st century. All of this with the advantage of a 100% online methodology that does not require any personal or professional sacrifice, since on-site classes and fixed schedules have been eliminated in search of the flexibility needed by managers with greater responsibilities.
The world's largest school of business"
The CTO or Chief Technical Officer is an essential figure at the forefront of business. This program will give you the knowledge to become a key figure within your company"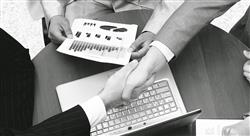 Why Study at TECH?
TECH is the world's largest 100% online business school. It is an elite business school, with a model based on the highest academic standards. A world-class center for intensive managerial skills training.   
TECH is a university at the forefront of technology, and puts all its resources at the student's disposal to help them achieve entrepreneurial success"
At TECH Technological University
| | |
| --- | --- |
| | Innovation |
The university offers an online learning model that combines the latest educational technology with the most rigorous teaching methods. A unique method with the highest international recognition that will provide students with the keys to develop in a rapidly-evolving world, where innovation must be every entrepreneur's focus.
"Microsoft Europe Success Story", for integrating the innovative, interactive multi-video system.  
| | |
| --- | --- |
| | The Highest Standards |
Admissions criteria at TECH are not economic. Students don't need to make a large investment to study at this university. However, in order to obtain a qualification from TECH, the student's intelligence and ability will be tested to their limits. The institution's academic standards are exceptionally high...  
95% of TECH students successfully complete their studies.
| | |
| --- | --- |
| | Networking |
Professionals from countries all over the world attend TECH, allowing students to establish a large network of contacts that may prove useful to them in the future.  
100,000+ executives trained each year, 200+ different nationalities.
| | |
| --- | --- |
| | Empowerment |
Students will grow hand in hand with the best companies and highly regarded and influential professionals. TECH has developed strategic partnerships and a valuable network of contacts with major economic players in 7 continents.  
500+ collaborative agreements with leading companies.
| | |
| --- | --- |
| | Talent |
This program is a unique initiative to allow students to showcase their talent in the business world. An opportunity that will allow them to voice their concerns and share their business vision. 
After completing this program, TECH helps students show the world their talent. 
| | |
| --- | --- |
| | Multicultural Context  |
While studying at TECH, students will enjoy a unique experience, studying in a multicultural context. In a program with a global vision, through which students can learn about the operating methods in different parts of the world, and gather the latest information that best adapts to their business idea. 
TECH's students represent more than 200 different nationalities.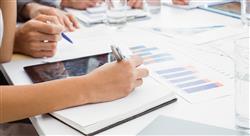 | | |
| --- | --- |
| | Learn with the best |
In the classroom, TECH teaching staff discuss how they have achieved success in their companies, working in a real, lively, and dynamic context. Teachers who are fully committed to offering a quality specialization that will allow students to advance in their career and stand out in the business world. 
Teachers representing 20 different nationalities. 
TECH strives for excellence and, to this end, boasts a series of characteristics that make this university unique:   
| | |
| --- | --- |
| | Analysis  |
TECH explores the student's critical side, their ability to question things, their problem-solving skills, as well as their interpersonal skills.  
| | |
| --- | --- |
| | Academic Excellence  |
TECH offers students the best online learning methodology. The university combines the Relearning method (a postgraduate learning methodology with the highest international rating) with the Case Study. A complex balance between tradition and state-of-the-art, within the context of the most demanding academic itinerary.  
| | |
| --- | --- |
| | Economy of Scale  |
TECH is the world's largest online university. It currently boasts a portfolio of more than 10,000 university postgraduate programs. And in today's new economy, volume + technology = a ground-breaking price. This way, TECH ensures that studying is not as expensive for students as it would be at another university.  
At TECH, you will have access to the most rigorous and up-to-date case studies in the academic community"
To ensure the highest quality of content, TECH has assembled a teaching team specialized in the subject, with special emphasis on those areas that the CTO, Chief Technical Officer, must develop in order to succeed in their field of work. For this reason, the 10 modules that make up this program are enriched with high quality multimedia material, including video summaries, detailed analysis and complementary readings to expand on each subject.
The entire syllabus is tailored to the most demanding business scenarios, giving you the assurance that you are acquiring the skills of the highest level Chief Technical Officer"  
Syllabus
The MBA in IT Management (CTO, Chief Technical Officer), from TECH Technological University, is an intensive program that prepares managers to face challenges and business decisions at the technological level, both nationally and internationally. Its content is designed to promote the development of managerial skills, allowing for more rigorous decision making in uncertain environments.
Throughout 1,500 hours of study, a multitude of practical cases will be analyzed through individual work, in such a way that a comprehensive and useful learning process is achieved, allowing for professional development. It is, therefore, an authentic immersion in real business situations.
This program deals with different areas of the company in depth and is designed to specialize managers who understand technological development in the organization from a strategic, international and innovative perspective.
A plan designed for students, focused on their professional improvement and one that prepares them to achieve excellence in the field of business management and administration. A program that understands your needs and those of your company, through innovative content based on the latest trends, and supported by the best educational methodology and an exceptional faculty, which will provide you with the competencies to solve critical situations in a creative and efficient way.
This program is carried out over 12 months and is divided into two main blocks: 
Block 1: Management Core 
Module 1. Talent Management and Management Skills
Module 2. Technological Management
Module 3. Strategic Planning and IT Project Management
Module 4. Innovation Management
Module 5. Information Security Systems
Block 2: Strategy and Digital Business
Module 6. New Digital Trends 
Module 7. Strategy and Digital Business 
Module 8. Social Media and Community Management 
Module 9. Data Science and Big Data
Module 10. Web Design, Usability and User Experience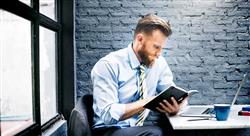 Where, When and How is it Taught?
TECH offers the possibility of developing this Professional Master's Degree MBA in IT Management (CTO, Chief Technical Officer) completely online. Throughout the 12 months of learning, you will be able to access all the contents of this program at any time, allowing you to self-manage your study time.
Block 1: Management Core 
Module 1. Talent Management and Management Skills 
1.1. Management Skills Development 
1.1.1. Leadership
1.1.2. Emotional Intelligence
1.1.3. Organization: Areas, Processes and Projects
1.2. Managing Talent as a Competitive Advantage
1.2.1. Keys for Positive Management
1.2.2. Talent Map of the Organization
1.2.3. Cost and Added Value
1.3. Team Management
1.3.1. Developing High-Performance Teams
1.3.2. The Roles of People in Groups
1.3.3. Personal Factors and Motivation for Successful Work
1.3.4. Integrating a High-Performance Team
1.4. Systems and Organizational Changes
1.4.1. The Transformation Process
1.4.2. Anticipation and Action
1.4.3. Organizational Learning
1.4.4. Resistance to Change
1.5. Management and Motivation
1.5.1. The Nature of Motivation
1.5.2. Expectations Theory
1.5.3. Needs Theory
1.5.4. Motivation and Financial Compensation
1.6. Innovation in Talent and People Management
1.6.1. Strategic Talent Management Models
1.6.2. Identification, Training and Development of Talent
1.6.3. Loyalty and Retention
1.6.4. Proactivity and Innovation
Module 2. Technological Management
2.1. Information Systems in Companies
2.1.1. The Evolution of the IT Model
2.1.2. Organization and the IT Department
2.1.3. Information Technology and Economic Environment
2.2. IT Position of the Business
2.2.1. Perception of Value Added to the Business
2.2.2. Strategy Maturity Level
2.2.3. IT Governance and Corporate Governance
2.3. Development of Management Skills
2.3.1. Management Function and Management Roles
2.3.2. The Role of the CIO in the Company
2.3.3. Vision and Mission of the IT Director
2.3.4. e-leadership and Holistic Innovation Management 
2.4. Relational and Political Capabilities
2.4.1. Steering Committees
2.4.2. Influence
2.4.3. Stakeholders
2.4.4. Conflict Management
2.5. Corporate Strategy and Technology Strategy
2.5.1. Creating Value for Customers and Shareholders
2.5.2. Strategic IS/IT Decisions
2.5.3. Corporate Strategy vs. Technology and Digital Strategy
2.6. Information Systems for Decision-Making
2.6.1. Business Intelligence
2.6.2. Data Warehouse
2.6.3. Balanced Scorecard (BSC)
Module 3. Strategic Planning and IT Project Management
3.1. Process of Strategic Planning 
3.1.1. Phases of the Plan
3.1.2. Conceptual Vision
3.1.3. Organization of Work
3.2. Understanding the Business Strategy
3.2.1. Information Needs
3.2.2. Business Process Mapping
3.2.3. Business Aspirations or Priorities
3.3. Analysis of Current IS/IT
3.3.1. Resource Level and Expenditure/Investment Level Analysis
3.3.2. Analysis of Perceived Quality
3.3.3. Application and Infrastructure Analysis
3.3.4. Analysis of the Environment and Competitors
3.4. Strategy Formulation
3.4.1. Aspirations and Strategic Directions of the Plan
3.4.2. The Target IS/IT Model
3.4.3. Strategic Initiatives 
3.4.4. Implications of the Plan
3.5. Implementation Plan
3.5.1. Implementation Approach 
3.5.2. Project Plan
3.6. Information Systems Projects
3.6.1. IT Project Planning
3.6.2. Project Follow-up and Closure
3.6.3. Project Management Strategies
3.7. Management of Technological Resources
3.7.1. Technological Offer
3.7.2. Time and Cost Management
3.7.3. Agile Project Management and Productivity
3.8. Lean IT
3.8.1. Lean IT and Lean Thinking
3.8.2. The Basic Principles of Lean Management
3.8.3. Improvement and Problem-Solving Groups
3.8.4. Maintenance and Quality Management Forms
Module 4. Innovation Management
4.1. Creative Thinking: Innovation
4.1.1. Innovation in the Technology Business
4.1.2. Techniques to Promote Creativity
4.1.3. Process of Conception of Innovative Ideas
4.2. Process Engineering and Product Engineering
4.2.1. Innovation Strategies
4.2.2. Open innovation
4.2.3. Innovative Organization and Culture
4.2.4. Multifunctional Teams
4.3. Launch and Industrialization of New Products
4.3.1. Design of New Products 
4.3.2. Lean Design
4.3.3. Industrialisation of New Products 
4.3.4. Manufacture and Assembly 
4.4. R&D&I Management Systems
4.4.1. Requirements of a R&D&I Management Systems
4.4.2. Line of Action, Activity, Process and Procedure
4.4.3. Recommended Framework for R&D&I Management
4.5. R&D&I Auditing and Certification
4.5.1. Basic Principles of (R&D&I) Audits
4.5.2. Phases of a (R&D&I) Audit
4.5.3. Certifications in the Field of Research, Development and Innovation R&D&I
4.5.4. Certification of R&D&I Management Systems
4.6. Tools for R&D&I Management
4.6.1. Cause-Effect Diagram for R&D&I 
4.6.2. Weighted Selection for R&D&I 
4.6.3. Pareto Diagram for R&D&I
4.6.4. Matrix of Priorities for R&D&I
4.7. Benchmarking Applied to R&D&I
4.7.1. Types of Benchmarking
4.7.2. The Benchmarking Process in R&D&I
4.7.3. Methodology of the Benchmarking Process applied to R&D&I
4.7.4. Advantages of Benchmarking
4.8. Re-Engineering for the Radical Innovation of the Business Processes in the Company
4.8.1. Origins and Evolution of Process Re-Engineering
4.8.2. Objectives of Re-Engineering
4.8.3. Correct Approach to Re-Engineering
4.9. Direction and Management of R&D&I Projects
4.9.1. Elements that make up an R&D&I Project
4.9.2. Most Significant Stages of an R&D&I Project  
4.9.3. Processes for the Management of R&D&I Projects 
4.10. Quality Management in R&D&I Projects
4.10.1. The Quality Management System in R&D&I Projects
4.10.2. Quality Plans for R&D&I Projects
4.10.3. Content of a Quality Plan for R&D&I Projects
Module 5. Information Security Systems
5.1. Introduction to Information Security
5.1.1. Types of Attacks on a Computer System
5.1.2. Measures to Ensure Computer System Security
5.1.3. Risk Plan, Safety Plan and Contingency Plan 
5.2. Security in Computer Networks
5.2.1. Online Threats
5.2.2. Computer Viruses 
5.2.3. Social Engineering
5.2.4. Hackers
5.3. Ethical Hacking
5.3.1. Legal Considerations
5.3.2. Vulnerability Scanning
5.3.3. Useful Tools
5.4. Design and Management of Secure Networks and Risk Management
5.4.1. Server Operating Systems
5.4.2. Network Deployment
5.4.3. IT Governance, Risk Management and Regulatory Compliance
5.5. Implementation of an ISMS According to ISO 27000 Standards
5.5.1. Information Security Management Systems and Benefits
5.5.2. Information Security Management Standards
5.5.3. Stages of Implementation of an SMSI
5.6. Industrial and Intellectual Property in the Technological Field
5.6.1. Industrial Property
5.6.2. Trademarks and Domain Names
5.6.3. Intellectual Property
5.7. Recruitment and the ICT Sector
5.7.1. Contracting Management and Legal Aspects
5.7.2. Main Contractual Figures Related to the IT Sector
5.8. Data Protection, Privacy and Confidentiality
5.8.1. The Data Protection Regime
5.8.2. Labor Relations, Privacy and the Right to Privacy
5.8.3. Main Fundamental Rights Related to the IT Environment
Block 2: Strategy and Digital Business
Module 6. New Digital Trends
6.1. The Internet of Things
6.1.1. Visions and Challenges
6.1.2. Key Technologies
6.1.3. Pioneering Projects
6.2. Gamification 
6.2.1. Business Gamification Techniques
6.2.2. Gamification Design Framework
6.2.3. Operating Mechanisms and Motivation
6.2.4. Benefits and Return on Investment
6.3. Big Data 
6.3.1. Sectoral Application
6.3.2. Business Models
6.3.3. New Professions
6.4. Artificial Intelligence
6.4.1. Methodological Aspects in Artificial Intelligence
6.4.2. Heuristic Search
6.4.3. Rule Inference Methods
6.4.4. Semantic Networks
6.5. Robotics
6.5.1. Robot Morphology
6.5.2. Mathematical Tools for Spacial Localization
6.5.3. Cinematic Control
6.5.4. Criteria for Implementing an Industrial Robot
6.6. Modelling and Simulation
6.6.1. Modelling using DEVS
6.6.2. Modelling of Random Inputs
6.6.3. Generation of Random Inputs
6.6.4. Design of Experiments and Optimization
6.7. Implementing Cryptography in Technology Projects 
6.7.1. Electronic Signature
6.7.2. Digital Certificate
6.7.3. Data Encryption
6.7.4. Practical Applications of Cryptography
6.8. Other Trends
6.8.1. 3D Printing
6.8.2. Drones
6.8.3. Artificial Vision
6.8.4. Augmented Reality
Module 7. Strategy and Digital Business
7.1. Digital Strategy 
7.1.1. Online Business Models
7.1.2. Technology Strategy and its Impact on Digital Innovation
7.1.3. Strategic Planning of Information Technologies
7.1.4. Strategy and The Internet
7.2. Sourcing Strategy
7.2.1. Tools to Develop the Strategy for Sourcing
7.2.2. Cloud Computing
7.2.3. IT Sourcing Management
7.3. IT Governance
7.3.1. Analysis of Current Trends and Best Practices in the IT Function
7.3.2. Key Management Challenges and Decisions
7.3.3. Management Procedures, Requirements, Strategies, and Models for Outsourcing
7.4. Social Business
7.4.1. Web 2.0 Strategic Vision and its Challenges
7.4.2. Convergence Opportunities and ICT Trends
7.4.3. How to Monetize Web 2.0 and Social Media?
7.4.4. Mobility and Digital Business
7.5. Business Process Management
7.5.1. Management of the Company by Processes
7.5.2. Process Reengineering
7.5.3. Company Information Systems
7.6. Company Systems based on Internet Collaboration
7.6.1. Customer Management Systems: Customer Relationship Management (CRM)
7.6.2. Supply Chain Management Systems
7.6.3. e-Commerce Systems
7.7. Systems for Knowledge Management and Collaboration in the Business
7.7.1. Content Management
7.7.2. Collaborative Work and Employee Portals
7.7.3. Knowledge Management Policies and Processes
7.8. Effective Organization of the Systems Unit
7.8.1. IT Governance 
7.8.2. Implementation Risks
7.8.3. Operating Risks
Module 8. Social Media and Community Management
8.1. Web 2.0 or the Social Web
8.1.1. Organization in the Age of Conversation
8.1.2. Web 2.0 Is All About People
8.1.3. New Environments and New Content
8.2. Digital Communication and Reputation
8.2.1. Crisis Management and Online Corporate Reputation
8.2.2. Online Reputation Report
8.2.3. Netiquette and Good Practices on Social Media
8.2.4. Branding and Networking 2.0
8.3. General, Professional, and Microblogging Platforms
8.3.1. Facebook
8.3.2. LinkedIn
8.3.3. Twitter
8.4. Video, Image, and Mobility Platforms
8.4.1. YouTube
8.4.2. Instagram
8.4.3. Flickr
8.4.4. Vimeo
8.4.5. Pinterest
8.5. Corporate Blogging
8.5.1. How to Create a Blog
8.5.2. How to Create a Content Plan for Your Blog
8.5.3. Content Curation Strategy
8.6. Social Media Strategies
8.6.1. Corporate Communication Plan 2.0
8.6.2. Corporate PR and Social Media
8.6.3. Analysis and Evaluation of Results
8.7. Community Management
8.7.1. Functions, Duties, and Responsibilities of the Community Manager
8.7.2. Social Media Manager
8.7.3. Social Media Strategist
8.8. Social Media Plan
8.8.1. Designing a Social Media Plan
8.8.2. Defining the Strategy to Be Followed in Each Medium
8.8.3. Contingency Protocol in Case of Crisis
Module 9. Data Science and Big Data
9.1. Data Science and Big Data
9.1.1. Impact of Big Data and Data Science on Business Strategy
9.1.2. Introduction to Command Line
9.1.3. Data Science Problems and Solutions
9.2. Data Hacking Languages
9.2.1. SQL Databases
9.2.2. Introduction to Python
9.2.3. Programming in R
9.3. Statistics
9.3.1. Introduction to Statistics
9.3.2. Linear and Logistic Regression
9.3.3. PCA and Clustering
9.4. Machine Learning
9.4.1. Model Selection and Regularization
9.4.2. Random Trees and Forests
9.4.3. Processing Natural Language
9.5. Big Data
9.5.1. Hadoop
9.5.2. Spark
9.5.3. Collaborative Recommendation and Filtering Systems
9.6. Data Science Success Stories
9.6.1. Customer Segmentation Using the RFM Model
9.6.2. Experiment Design Application
9.6.3. Supply Chain Value: Forecasting
9.6.4. Business Intelligence
9.7. Hybrid Architectures in Big Data
9.7.1. Lambda Architecture
9.7.2. Kappa Architecture
9.7.3. Apache Flink and Practical Implementations
9.7.4. Amazon Web Services
9.8. Big Data in the Cloud
9.8.1. AWS: Kinesis
9.8.2. AWS: DynamoDB
9.8.3. Google Cloud Computing
9.8.4. Google BigQuery
Module 10. Web Design, Usability and User Experience
10.1. UX Design
10.1.1. Information Architecture
10.1.2. SEO and Analytics for UX
10.1.3. Landing Pages
10.2. Technical Terms in UX Design
10.2.1. Wireframe and Components
10.2.2. Interaction Pattern and Navigation Flow
10.2.3. User Profile
10.2.4. Process and Process Funnel
10.3. Research
10.3.1. Research in Interface Design Projects
10.3.2. Qualitative and Quantitative Approach
10.3.3. Announce the Results of the Research
10.4. Digital Design 
10.4.1. Digital Prototype
10.4.2. Axure and Responsive
10.4.3. Interaction Design and Visual Design
10.5. User Experience 
10.5.1. User Focused Design Methodology 
10.5.2. User Research Techniques
10.5.3. Involve the Customer in the Process
10.5.4. Shopping Experience Management
10.6. Designing the User Experience Strategy
10.6.1. Content Trees
10.6.2. High-Fidelity Wireframes
10.6.3. Component Maps
10.6.4. Usability Guides
10.7. Usability Evaluation
10.7.1. Usability Evaluation Techniques
10.7.2. Viewing Data
10.7.3. Presentation of Data
10.8. Customer Value and Customer Experience Management
10.8.1. Use of Narratives and Storytelling
10.8.2. Co-Marketing  as a Strategy
10.8.3. Content Marketing Management
10.8.4. The ROI of Customer Experience Management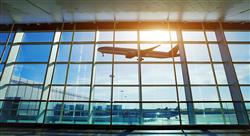 A unique, key and decisive experience to boost your professional development and take the leap towards a better working future"