Corporate Quality Certification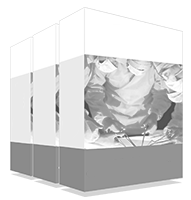 Quality management is absolutely essential in any company. Implementing it correctly entails hard work based on a perfect understanding of the pillars on which it is based. In this sense, ISO standards are responsible for regulating these parameters, ISO 9001:2015 in particular, which provides the infrastructure, procedures, processes and resources required for organizations to control and improve results. Therefore, those interested in specializing in the field need to know them and apply them properly. Thanks to the content of this online program, students will be able to specialize in this area, allowing them to take on new roles within the company and make a difference in the near future.
The world's largest school of business"
Participate in the development, implementation and management of a quality management system in accordance with ISO 9001:215 thanks to the content on this online program"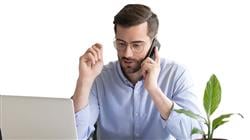 Why Study at TECH?
TECH is the world's largest 100% online business school. It is an elite business school, with a model based on the highest academic standards. A world-class centre for intensive managerial skills training.   
TECH is a university at the forefront of technology, and puts all its resources at the student's disposal to help them achieve entrepreneurial success"
At TECH Technological University
| | |
| --- | --- |
| | Innovation |
The university offers an online learning model that combines the latest educational technology with the most rigorous teaching methods. A unique method with the highest international recognition that will provide students with the keys to develop in a rapidly-evolving world, where innovation must be every entrepreneur's focus.
"Microsoft Europe Success Story", for integrating the innovative, interactive multi-video system.  
| | |
| --- | --- |
| | The Highest Standards |
Admissions criteria at TECH are not economic. Students don't need to make a large investment to study at this university. However, in order to obtain a qualification from TECH, the student's intelligence and ability will be tested to their limits. The institution's academic standards are exceptionally high...  
95% of TECH students successfully complete their studies.
| | |
| --- | --- |
| | Networking |
Professionals from countries all over the world attend TECH, allowing students to establish a large network of contacts that may prove useful to them in the future.  
100,000+ executives trained each year, 200+ different nationalities.
| | |
| --- | --- |
| | Empowerment |
Students will grow hand in hand with the best companies and highly regarded and influential professionals. TECH has developed strategic partnerships and a valuable network of contacts with major economic players in 7 continents.  
500+ collaborative agreements with leading companies.
| | |
| --- | --- |
| | Talent |
This program is a unique initiative to allow students to showcase their talent in the business world. An opportunity that will allow them to voice their concerns and share their business vision. 
After completing this program, TECH helps students show the world their talent. 
| | |
| --- | --- |
| | Multicultural Context  |
While studying at TECH, students will enjoy a unique experience. Study in a multicultural context. In a program with a global vision, through which students can learn about the operating methods in different parts of the world, and gather the latest information that best adapts to their business idea. 
TECH students represent more than 200 different nationalities.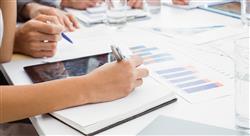 | | |
| --- | --- |
| | Learn with the best |
In the classroom, TECH teaching staff discuss how they have achieved success in their companies, working in a real, lively, and dynamic context. Teachers who are fully committed to offering a quality specialization that will allow students to advance in their career and stand out in the business world. 
Teachers representing 20 different nationalities. 
TECH strives for excellence and, to this end, boasts a series of characteristics that make this university unique:   
| | |
| --- | --- |
| | Analysis  |
TECH explores the student's critical side, their ability to question things, their problem-solving skills, as well as their interpersonal skills.  
| | |
| --- | --- |
| | Academic Excellence  |
TECH offers students the best online learning methodology. The university combines the Relearning method (a postgraduate learning methodology with the highest international rating) with the Case Study. A complex balance between tradition and state-of-the-art, within the context of the most demanding academic itinerary.  
| | |
| --- | --- |
| | Economy of Scale  |
TECH is the world's largest online university. It currently boasts a portfolio of more than 10,000 university postgraduate programs. And in today's new economy, volume + technology = a ground-breaking price. This way, TECH ensures that studying is not as expensive for students as it would be at another university.  
At TECH, you will have access to the most rigorous and up-to-date case studies in the academic community"
The Postgraduate Diploma in Corporate Quality Certification is a 100% online program, which allows students to pace their learning according to their professional activities. This will give them the freedom to keep updated without having to commute to a specific center. Likewise, by having constant access to the contents on the program, students can reference them whenever and wherever convenient. Thanks to the relearning methodology, students will be able to understand and assimilate the concepts presented in a natural and progressive way.  
A current program where you can acquire the knowledge you need to carry out the process of implementing a quality management system" 
Syllabus
The TECH Technological University Postgraduate Diploma in Corporate Quality Certification is an intensive and practical program that will teach students all the details involved in implementing a quality system based on ISO standards. Therefore, all the content is designed to promote managerial skills, taking a step further towards excellence. 
In this sense, the program approaches quality and its main fundamentals, as well as its historical evolution, to understand the path that organizations have already taken and where they intend to go. This will allow students to establish the guidelines that will help them develop, maintain and improve the quality of a company, with the aim of increasing the effectiveness of the products or services offered.  
Then, another module will present the most relevant aspects of the ISO 9001:2015 standard, which is internationally recognized and guarantees the infrastructure, procedures, processes and resources required to help organizations control and improve the results of any product.  
Finally, yet another module will be exclusively devoted to the EFQM Model, which is oriented towards excellence. This allows an objective and structured analysis of the entire activity of an organization and the development of a plan to improve results.  
This Postgraduate Diploma takes place over 6 months and is divided into 3 modules: 
Módulo 1. Total Quality Management in Organizations
Módulo 2. ISO 9001:2015 Quality Management Systems
Módulo 3. The EFQM Model Excellence Management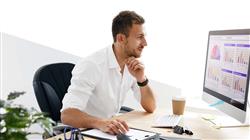 Where, When and How is it Taught?
TECH offers the possibility of developing this Postgraduate Diploma in Corporate Quality Certification completely online. Over the course of 6 months, you will be able to access all the contents of this program at any time, allowing you to self-manage your study time.
Module 1. Total Quality Management in Organizations
1.1. Quality
1.1.1. Quality in Organizations
1.1.2. The Economics of Quality: Quality Costs
1.1.3. Benefits of a Quality Management System
1.1.4. Integrated Systems in Business Management
1.2. Quality Control and Management
1.2.2. Quality Management
1.2.3. Total Quality as Business Excellence
1.2.4. Expert Contributions
1.3. Comprehensive Quality
1.3.1. Leadership and Total Quality Management. Deployment of Objectives
1.3.2. Total Quality Management. Loyalty
1.3.3. Total Quality and Information Technology Management
1.3.4. Total Quality and Knowledge Management
1.3.5. Process Re-Engineering
1.4. Total Quality Management
1.4.1. Total Quality Management (TQM)
1.4.2. The Great Total Quality Models
1.4.3. The Key Elements of Total Quality: Teamwork
1.4.4. The PDCA or Continuous Improvement Scheme
1.4.5. The LEAN Concept and its Relation to Total Quality
1.5. Benchmarking
1.5.1. Benchmarking and Total Quality
1.5.2. Types of Benchmarking
1.5.3. Benchmarking Stages
1.6. Strategic Development of Total Quality
1.6.1. Total Quality Strategies
1.6.2. Total Quality Information Systems
1.6.3. The Strategic Vision of Total Quality
1.6.4. Tools Related to the Strategies Used in Total Quality
1.7. Process Approach in Total Quality
1.7.1. Process Management
1.7.2. Process Initiation
1.7.3. Process Management and Improvement based on PDCA Analysis
1.7.4. Relationship between Process Management and Management by Processes
1.8. Standardization: Order and Cleanliness based on 5S
1.8.1. 5S Step by Step
1.8.2. Implementation of 5S
1.8.3. Benefits of 5S Implementation
1.9. Total Quality Management Tools
1.9.1. Improvement Teams
1.9.2. The 7 Classic Tools of Total Quality
1.9.3. Failure Modal Analysis (FMEA)
1.9.4. Taguchi Method
1.10. Advanced Methodologies for Total Quality Management
1.10.1. Kaizen Tools
1.10.2. Improvement and Problem-Solving Methodologies
1.10.3. Quality Engineering Tools
1.10.4. Six Sigma
Module 2. ISO 9001:2015 Quality Management Systems
2.1. Quality Management System
2.1.1. Implementation of the Design of a Quality Management System
2.1.2. Customer Focus
2.1.3. Leadership
2.1.4. Staff Commitment
2.1.5. Process Based Focus
2.1.6. Continuous Improvement: Process, Stages and Tools (QFD and Value Analysis)
2.2. ISO 9001:2015 Standard
2.2.1. ISO 9001:2015 Development Factors
2.2.2. The High-Level Structure
2.2.3. The Management Software Adapted to the New ISO 9001:2015
2.3. ISO 9001:2015: References, Regulations and Scope of Application
2.3.1. Terms and Definitions
2.3.2. Context of the Organization
2.3.3. Documented Information
2.4. ISO 9001:2015: Regulatory Approach
2.4.1. Planning
2.4.2. Support
2.4.3. Operations
2.5. ISO 9001:2015: Performance Evaluation
2.5.1. Measurement, Analysis and Evaluation
2.5.2. Internal Audit
2.5.3. Management Review
2.5.4. External Audits
2.6. Implementation and Implementation of a Quality Management System
2.6.1. QMS Documentation
2.6.1.1. Coding
2.6.1.2. Records
2.6.1.3. Models and Examples
2.6.2. Classification of Information in a QMS
2.6.3. Methodology and Critical Points of Implementation
2.6.4. SWOT Analysis
2.7. Design of the Quality Management System
2.7.1. QMS Requirements
2.7.2. QMS Planning
2.7.3. Planning of the Product or Service Realization Processes
2.8. Management System Support
2.8.1. Monitoring and Measurement Resources: People and Infrastructure
2.8.2. Competence, Awareness and Communication
2.9. Leadership
2.9.1. Management Commitment
2.9.2. Responsibility, Authority and Roles
2.9.3. ISO 9001:2015 Quality Management Review
2.10. Operability of the Management System
2.10.1. Production and Service Provision
2.10.1.1. Control Measures
2.10.1.2. Type of Control
2.10.1.3. Scope of Control
2.10.2. Identification and Traceability
Module 3. The EFQM Model: Excellence Management
3.1. EFQM Model
3.1.1. Change and Transformation. Management in a VUCA Environment
3.1.2. Keys to the EFQM Model: EFQM Model Logic
3.1.3. EFQM Model Structure
3.2. Management: First Criterion: Purpose, Vision and Strategy
3.2.1. Define Purpose and Vision
3.2.2. Identify and Stakeholder Needs
3.2.3. Understanding the Ecosystem, Own Capabilities and Key Challenges
3.2.4. Develop the Strategy
3.2.5. Design and Implement a Management and Governance System
3.3. Management: Second Criterion: Organizational Culture and Leadership
3.3.1. Driving the Culture of the Organization and Reinforcing Values
3.3.2. Creating the Conditions to Make Change Happen
3.3.3. Stimulate Creativity and Innovation
3.3.4. Unite and Commit around a Purpose, Vision and Strategy
3.4. Implementation: Third Criterion: Stakeholder Engagement
3.4.1. Customers: Building Sustainable Relationships
3.4.2. People: Attracting, Engaging, Developing and Retaining Talent
3.4.3. Investors and Regulators: Secure and Maintain their Continued Support
3.4.4. Society: Contributing to its Development, Well-being and Prosperity
3.4.5. Partners and Providers: Building Relationships and Securing their Commitment to Create Sustainable Value
3.5. Implementation: Fourth Criterion: Sustainable Value
3.5.1. Designing and Creating Value
3.5.2. Communicating and Selling the Value Proposition
3.5.3. Develop and Deliver the Value Proposition
3.5.4. Design and Implement the Overall Experience
3. 6. Implementation: Fifth Criterion: Performance and Transformation Management
3.6.1. Manage Performance and Risk
3.6.2. Transforming the Organization for the Future
3.6.3. Driving Innovation and Leveraging Technology
3.6.4. Leveraging Data, Information and Knowledge
3.6.5. Manage Assets and Resources
3.7. Results: Sixth Criterion: Stakeholder Perception
3.7.1. Customer Perception Results
3.7.2. People Perception Results
3.7.3. Investor and Regulator Perception Results
3.7.4. Society's Perception Results
3.7.5. Partner and Supplier Perception Results
3.8. Results: Seventh Criterion: Strategic and Operational Performance
3.8.1. Achievements in the Attainment of Purpose, Strategy and Sustainable Value Creation
3.8.2. Fulfillment of the Expectations of Key Stakeholders
3.8.3. Economic and Financial Performance
3.8.4. Performance and Transformation Management Achievements
3.8.5. Predictive Measurements for the Organization's Future
3.9. Logic of Excellence: Continuing Improvement: REDER Methodology
3.9.1. REDER Logic
3.9.2. Application to the Management and Implementation Block
3.9.3. Application to the Results Block
3.10. EFQM Scoring and Practical Applications
3.10.1. EFQM Score
3.10.2. Practical Applications of the EFQM Model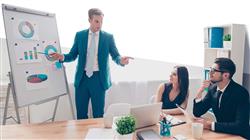 A unique, key, and decisive educational experience to boost your professional development and make the definitive leap"