Investment Analysis in Risk Environment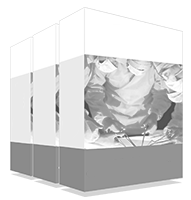 All investments carry a certain amount of risk, so they must have a thorough study behind them to back them up and support them in order to have all possible guarantees. When dealing with particularly risky environments, such as emerging or volatile markets, this analysis must be even more detailed. This means that it is the most important management positions that are in charge of this task, which is a preferential growth path for finance professionals. Thanks to this TECH degree, students will have the option to significantly improve their job prospects, with quality training adapted to today's financial investment market.
The world's largest school of business"
The new financial era, riskier and ever changing, requires leaders like you, with a new strategic and professionalized vision"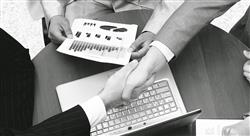 Why Study at TECH?
TECH is the world's largest 100% online business school. It is an elite business school, with a model based on the highest academic standards. A world-class centre for intensive managerial skills training.   
TECH is a university at the forefront of technology, and puts all its resources at the student's disposal to help them achieve entrepreneurial success"
At TECH Technological University
| | |
| --- | --- |
| | Innovation |
The university offers an online learning model that combines the latest educational technology with the most rigorous teaching methods. A unique method with the highest international recognition that will provide students with the keys to develop in a rapidly-evolving world, where innovation must be every entrepreneur's focus.
"Microsoft Europe Success Story", for integrating the innovative, interactive multi-video system.  
| | |
| --- | --- |
| | The Highest Standards |
Admissions criteria at TECH are not economic. Students don't need to make a large investment to study at this university. However, in order to obtain a qualification from TECH, the student's intelligence and ability will be tested to their limits. The institution's academic standards are exceptionally high...  
95% of TECH students successfully complete their studies.
| | |
| --- | --- |
| | Networking |
Professionals from countries all over the world attend TECH, allowing students to establish a large network of contacts that may prove useful to them in the future.  
100,000+ executives trained each year, 200+ different nationalities.
| | |
| --- | --- |
| | Empowerment |
Students will grow hand in hand with the best companies and highly regarded and influential professionals. TECH has developed strategic partnerships and a valuable network of contacts with major economic players in 7 continents.  
500+ collaborative agreements with leading companies.
| | |
| --- | --- |
| | Talent |
This program is a unique initiative to allow students to showcase their talent in the business world. An opportunity that will allow them to voice their concerns and share their business vision. 
After completing this program, TECH helps students show the world their talent. 
| | |
| --- | --- |
| | Multicultural Context  |
While studying at TECH, students will enjoy a unique experience. Study in a multicultural context. In a program with a global vision, through which students can learn about the operating methods in different parts of the world, and gather the latest information that best adapts to their business idea. 
TECH students represent more than 200 different nationalities.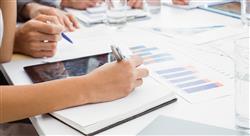 | | |
| --- | --- |
| | Learn with the best |
In the classroom, TECH teaching staff discuss how they have achieved success in their companies, working in a real, lively, and dynamic context. Teachers who are fully committed to offering a quality specialization that will allow students to advance in their career and stand out in the business world. 
Teachers representing 20 different nationalities. 
TECH strives for excellence and, to this end, boasts a series of characteristics that make this university unique:   
| | |
| --- | --- |
| | Analysis  |
TECH explores the student's critical side, their ability to question things, their problem-solving skills, as well as their interpersonal skills.  
| | |
| --- | --- |
| | Academic Excellence  |
TECH offers students the best online learning methodology. The university combines the Relearning method (a postgraduate learning methodology with the highest international rating) with the Case Study. A complex balance between tradition and state-of-the-art, within the context of the most demanding academic itinerary.  
| | |
| --- | --- |
| | Economy of Scale  |
TECH is the world's largest online university. It currently boasts a portfolio of more than 10,000 university postgraduate programs. And in today's new economy, volume + technology = a ground-breaking price. This way, TECH ensures that studying is not as expensive for students as it would be at another university.  
At TECH, you will have access to the most rigorous and up-to-date case studies in the academic community"
The Postgraduate Certificate in Investment Analysis in Risk Environmentprovides the student with all the possible facilities to carry it out successfully. Thanks to an innovative educational methodology, the student acquires all the most important concepts in a repeated and natural way. Also, the 100% online nature of the degree makes it compatible with other kinds of professional or personal activities and responsibilities. 
TECH knows how important your future is to you. That is why here you will have access to first class financial teaching material, prepared by professionals of the highest category when it comes to analyzing investments in risky environments"   
Syllabus
The content of the Postgraduate Certificate in Investment Analysis in Risk Environment is developed following the latest educational methodologies in the market, ensuring that the graduate student is a complete expert in financial analysis in particularly risky markets. 
For this purpose, the teaching staff has prepared a series of real case studies that complement the theory and allow the student to acquire the proposed analytical knowledge in a contextual and dynamic way, being a participant in the teaching. 
The teaching load is lightened by providing essential audiovisual support, giving it a more enjoyable and closer to the degree The student will be supported at all times by a faculty that wants to see him/her grow as a future successful financial manager. 
This Diploma is developed over 1 month and has 3 modules:
Module 1. Feasibility of Investment Projects 
Module 2. Banking and Financial Markets 
Module 3. Financial Risk and Corporate Finance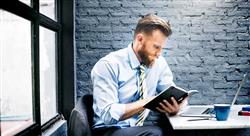 Where, When and How is it Taught?
TECH offers the possibility of taking this program completely online. During the month-long specialization, students will be able to access all the contents of this program at any time, allowing them to self-manage their study time. 
Module 1. Feasibility of Investment Projects
1.1. Investment in the Company
1.1.1. Concept and Classification
1.1.2. Stages in the Study of the Investment Project
1.1.3. Investment as a Financial Transaction
1.2. Investment Diagnosis, Planning and Control
1.2.1. Financial Planning
1.2.2. Real Estate Planning
1.2.3. Tax Planning
1.3. Investment Analysis in a Risky Environment
1.3.1. Adjustment of the Discount Rate
1.3.2. Reduction of Cash Flows to Certainty Conditions
1.3.3. Scenario Simulation
Module 2. Banking and Financial Markets
2.1. Collective Investment
2.1.1. Collective Investment Financial Products
2.1.2. National Collective Investment Institutions
2.1.3. International Collective Investment
Module 3. Financial Risk and Corporate Finance
3.1. Strategy and Risk Control
3.1.1. Management Control Systems
3.1.2. Risks and Internal Control
3.1.3. Review and Audit of the Control System
3.1.4. Financial Risk Management
You will learn the best-kept secrets of Personal Branding from the most experienced professionals"