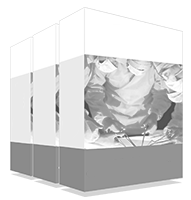 The digital revolution has meant a profound change in the strategy of hundreds of corporations around the world, which have had to turn their efforts into a new business paradigm with almost infinite creative possibilities. One of the most powerful marketing strategies today is Blended Marketing, which combines real physical interaction with actions in the digital world. Thus, marketing experts with extensive knowledge in this novel technique can carry out campaigns with such depth that they provide highly interesting job opportunities. That is why this TECH program focuses on the most important aspects of Blended Marketing, with which students will become a reference in online and offline marketing.
The world's largest school of business"
Training that will elevate your skills to the highest professional level, with up-to-date information on the latest business techniques and approaches"
Why study at TECH?
TECH is the world's largest 100% online business school. It is an elite business school, with a model based on the highest academic standards. A world-class centre for intensive managerial skills training.   
TECH is a university at the forefront of technology, and puts all its resources at the student's disposal to help them achieve entrepreneurial success"     
At TECH Technological University
| | |
| --- | --- |
| | Innovation |
The university offers an online learning model that combines the latest educational technology with the most rigorous teaching methods. A unique method with the highest international recognition that will provide students with the keys to develop in a rapidly-evolving world, where innovation must be every entrepreneur's focus. 
"Microsoft Europe Success Story", for integrating the innovative, interactive multi-video system.  
| | |
| --- | --- |
| | The Highest Standards |
Admissions criteria at TECH are not economic. Students don't need to make a large investment to study at this university. However, in order to obtain a qualification from TECH, the student's intelligence and ability will be tested to their limits. The institution's academic standards are exceptionally high... 
95% of TECH students successfully complete their studies.
| | |
| --- | --- |
| | Networking |
Professionals from countries all over the world attend TECH, allowing students to establish a large network of contacts that may prove useful to them in the future.
100,000+ executives trained each year, 200+ different nationalities.
| | |
| --- | --- |
| | Empowerment |
Students will grow hand in hand with the best companies and highly regarded and influential professionals. TECH has developed strategic partnerships and a valuable network of contacts with major economic players in 7 continents.    
500+ collaborative agreements with leading companies.
| | |
| --- | --- |
| | Talent |
This program is a unique initiative to allow students to showcase their talent in the business world. An opportunity that will allow them to voice their concerns and share their business vision. 
After completing this program, TECH helps students show the world their talent. 
Show the world your talent after completing this program. 
| | |
| --- | --- |
| | Multicultural Context |
While studying at TECH, students will enjoy a unique experience. Study in a multicultural context. In a program with a global vision, through which students can learn about the operating methods in different parts of the world, and gather the latest information that best adapts to their business idea. 
TECH students represent more than 200 different nationalities.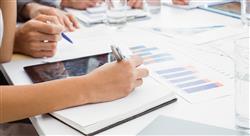 | | |
| --- | --- |
| | Learn with the best |
In the classroom, TECH's teaching staff discuss how they have achieved success in their companies, working in a real, lively, and dynamic context. Teachers who are fully committed to offering a quality specialization that will allow students to advance in their career and stand out in the business world. 
Teachers representing 20 different nationalities. 
TECH strives for excellence and, to this end, boasts a series of characteristics that make this university unique: 
| | |
| --- | --- |
| | Analysis  |
TECH explores the student's critical side, their ability to question things, their problem-solving skills, as well as their interpersonal skills.    
| | |
| --- | --- |
| | Academic Excellence |
TECH offers students the best online learning methodology. The university combines the Re-learning methodology (the most internationally recognized postgraduate learning methodology) with Harvard Business School case studies. A complex balance of traditional and state-of-the-art methods, within the most demanding academic framework.      
| | |
| --- | --- |
| | Economy of Scale |
TECH is the world's largest online university. It currently boasts a portfolio of more than 10,000 university postgraduate programs. And in today's new economy, volume + technology = a ground-breaking price. This way, TECH ensures that studying is not as expensive for students as it would be at another university.   
At TECH you will have access to Harvard Business School case studies" 
TECH Postgraduate Certificate in Blended Marketing is carried out with the best educational methodology on the market, putting students at the center of all the theoretical content. For this reason, the two modules that make up the program instruct students in the secrets of strategic digital marketing and user experience, in order for professionals to merge them and launch campaigns of enormous impact that will provide the job improvement they crave. 
Specialize with TECH to make your marketing campaigns as memorable as the names on Coca Cola bottles"   
Syllabus
The content for the Postgraduate Certificate in Blended Marketing is aimed at strengthening student leadership skills and strategic decision making in the field of marketing. 
In the 75 hours of training, students will review the most important aspects of digital marketing and user experience. This is complemented with videos and practical examples of all the content, which means a more direct and contextual learning experience that will improve student advertising performance even during the program itself. 
A program that goes deeper not only in student need to specialize and continue growing professionally, but also in the reality of the current market. Consequently, advanced techniques such as neuromarketing or remarketing are taught, so that students can distinguish themselves as much as possible from their competitors. 
This Postgraduate Certificate takes place over 1 month and is divided into 2 modules:  
Módulo 1. Digital Marketing Strategy
Módulo 2. Design, Usability and User Experience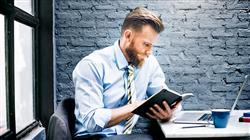 Where, When and How is it Taught?
TECH offers you the possibility of taking this program completely online. Throughout the 6 months of training, you will be able to access all the contents of this program at any time, allowing you to self-manage your study time. 
Module 1. Digital Marketing Strategy 
1.1. Blended Marketing
1.1.1. Integrating 'on' and 'off' Actions
1.1.2. Personalization and Segmentation
1.1.3. Improve User Experience
1.2. Digital Marketing to Attract and Retain Customers
1.2.1. Hyper-Segmentation and Micro-Localization
1.2.2. Loyalty and Engagement Strategies using the Internet.
1.2.3. Visitor Relationship Management
1.3. Digital Marketing Trends
1.3.1. Remarketing
1.3.2. Digital Neuromarketing
1.3.3. Avatar Marketing
1.3.4. Bluecasting
Module 2. Design, Usability and User Experience
2.1. Designing the User Experience Strategy
2.1.1. Content Trees
2.1.2. High-Fidelity Wireframes
2.1.3. Component Maps
2.1.4. Usability Guides
2.2. Customer Value and Customer Experience Management
2.2.1. Using Narratives and Storytelling
2.2.2. Co-Marketing as a Strategy
2.2.3. Marketing Content Management
2.2.4. The ROI of Customer Experience Management
If you are currently failing to reach your audience, this qualification will give your campaigns a new quality edge by directly engaging potential customers with your advertising activity"