Professional Master's Degree
Psychological Intervention in Psychosomatic Disorders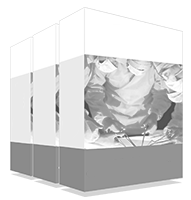 Muscular pain, exhaustion, migraines or digestive disorders are examples of derived psychosomatic disorders, sometimes from stress or anxiety. In a highly competitive society, living in a fast-paced world, the number of patients with this type of mental health disease is increasing. Given this context, psychologists must be aware of the advances in psychological intervention therapies that can redirect the patient behavior. That is why this academic institution has designed a 100% online university program, which will provide professionals with the advances in intervention regarding time-limited psychotherapy, pharmacology, as well as the different diagnostic criteria in communication disorders. Psychologists will have the most innovative educational material at their disposal.
The world's largest faculty of psychology"
Thanks to this Professional Master's Degree you will be up to date with the advances that have been made in Psychological Intervention in Psychosomatic Disorders"
The patient's personality, external social factors or hereditary factors are some of the psychology points to be taken into account by professionals when establishing accurate diagnoses of patients who come to the office. A basis of analysis, which, in turn, requires firmly grasping the characteristics of psychosomatic disorders, their causes, and, of course, the various therapies available.
What is more, this emergence of new therapies and techniques necessarily leads to professionals being constantly interested in keep up to date in the specialty. Therefore, this Professional Master's Degree offers the most up-to-date content on how to manage patients with psychosomatic disorders, the psychosomatic clinical practice in gynecological, obstetric and neurological disorders, and time-limited psychotherapy.
A program that will allow professionals to expand their knowledge in a much more dynamic and visual way thanks to the multimedia content developed by a teaching team specialized in psychology, and who have extensive experience in treating this type of patients. Furthermore, the clinical cases provided by these experts will facilitate the psychologist's approach to situations that they may encounter in daily practice. 
All this, in a university program taught exclusively online, where students can conveniently access the content wherever and whenever suits them best. Students will only need a computer, tablet or cell phone to access the content of this Professional Master's Degree. There will be no in-person classes or fixed schedules, which will allow students to balance a quality education with the most demanding responsibilities. 
This program will give you the keys to the most effective therapies to reduce and eliminate the causes of psychosomatic disorders in your patients"
This Professional Master's Degree in Psychological Intervention in Psychosomatic Disorders contains the most complete and up-to-date program on the market. Its most notable features are:
Case studies presented by experts in Psychological Intervention in Psychosomatic Disorders
The graphic, schematic, and practical contents with which they are created, provide scientific and practical information on the disciplines that are essential for professional practice
Practical exercises where self-assessment can be used to improve learning
Its special emphasis on innovative methodologies
Theoretical lessons, questions to the expert, debate forums on controversial topics, and individual reflection assignments
Content that is accessible from any fixed or portable device with an Internet connection
Over the course of 12 months, you will have updated your knowledge about the most effective therapies for psychosomatic patients and the psychosocial aspects that influence them"
The program's teaching staff includes professionals from the sector who contribute their work experience to this training program, as well as renowned specialists from leading societies and prestigious universities.
Its multimedia content, developed with the latest educational technology, will allow the professional a situated and contextual learning, that is, a simulated environment that will provide an immersive training programmed to train in real situations.
This program is designed around Problem-Based Learning, whereby the professional must try to solve the different professional practice situations that arise throughout the program. For this purpose, the student will be assisted by an innovative interactive video system created by renowned and experienced experts. 
The multimedia content on the program will enable you to delve into cognitive restructuring, conflict resolution and exposure therapy"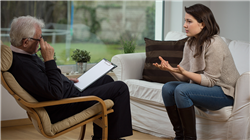 A library of resources is available to help you keep up with the different ways psychosomatic conditions manifest themselves"
TECH uses the Relearning system for all of its programs, which allows students to advance through the syllabus in a more natural way. Psychology professionals will expand their knowledge in a much more streamlined way through the different assessment techniques for psychosomatic disorders, the management of bonding in this type of patients, the medication used or the diagnostic criteria for language, phonological or social communication disorders. All this will be complemented by specialized readings, video summaries and interactive outlines. 
A curriculum that will allow you to expand your knowledge of time-limited therapy or Gestalt"
Module 1. Fundamentals of Psychosomatic Medicine
1.1. The Soma-Psyche Unit
1.2. Functional Symptom, Conversion and Disease
1.2.1. Psychosomatic Orientation in Psychology
1.2.2. Liaison Psychology
1.3. Resurgence of a New Discipline: Health Psychology
1.3.1. Disciplinary Delimitation
1.4. The Alexithymia Construct
1.4.1. Historical Review of the Concept
1.4.2. Features
1.4.3. Etiological Hypotheses 
1.4.4. Assessment 
1.4.5. Processing Emotional Stimuli in Alexithymia
1.5. Psychosomatic Patients
1.5.1. Psychosomatic Disease: Components and Characteristics
1.5.2. Psychosomatic Disease: Processes and Dynamics
1.5.3. Psychosomatic Disorder Manifestations
1.6. Stress and Psychosomatic Disorders
1.7. Personality and Psychosomatics
1.8. Psychosocial Aspects of Psychosomatic Disorders 
1.9. Psychosomatic Processes: A Defense Mechanism for Integrity? 
1.10. Intermediate Neurophysiological, Neuroendocrine, Immunological and Psychic Mechanisms
Module 2. Clinical Practice in Psychosomatic Disorders
2.1. Approach to Psychosomatic Disorders
2.1.1. Managing Bonding in Psychosomatic Patients
2.2. Intervention Objectives Set by Time-Limited Psychotherapy 
2.3. Assessing Psychosomatic Disorders
2.3.1. Active Interview
2.3.2. The Hypnotic State Assessment Questionnaire (HSAQ)
2.4. Self-Recording Conscious Emotional Bonding
2.5. K.A.V.-103 Questionnaire
2.6. Logotype Test
2.7. Rorschach Test
2.8. Max Lüscher Color Test
2.9. Cardiovascular
2.9.1. Hypertension and Arterial Hypotension
2.9.2. Personality Profiles Common to Cardiovascular Disorders
2.9.3. Ischemic Heart Disease
 2.9.3.1. Angina Pectoris
 2.9.3.2. Acute Myocardial Infarction
 2.9.3.3. Cardiac Arrhythmias
2.10. Respiratory Function 
2.10.1. Bronchial Asthma
2.10.2. Tobacco Use
2.11. Digestive Tract
2.11.1. Vomiting
2.11.2. Gastroduodenal Ulcer
2.11.3. Diarrhea 
2.11.4. Spasmodic Colitis (Irritable Colon)
2.11.5. Ulcerative Colitis and Crohn's Disease
2.11.6. Liver and Bladder Pathology
Module 3. Psychosomatic Clinic Practice in Gynecological, Obstetric and Neurological Disorders
3.1. Introduction to Psychosomatic Obstetrics and Gynecology
3.2. Menstrual Cycle Disorders
3.2.1. Dysmenorrhea
3.2.2. Psychogenic Amenorrhea
3.2.3. Nervous Pregnancy (False Pregnancy)
3.2.4. Premenstrual Dysphoric Disorder (PMDD)
3.3. Menopause
3.3.1. Common Psychiatric Disorders in Menopause
3.4. Reproductive Function Disorders
3.4.1. Pregnancy Psychosomatics
3.4.2 Suspension of Pregnancy
3.4.3. Postpartum Depression
3.5. Pain Disorders in Gynecology
3.5.1. Pelvic Pain
3.5.2. Perineal Pain
3.5.3. Dyspareunia and Vaginismus
3.6. Sterility and Insemination Techniques
3.7. Mastectomy and Hysterectomy
3.8. Painless Childbirth
3.9. Cesarean Section
3.10. Introduction to Neurological Psychosomatics
3.11. Gilles de la Tourette's Syndrome
3.12. Tics
3.13. Stuttering
3.13.1. Division of Sounds into Groups
3.13.2. Stuttering in Specific Sounds
3.13.3. Dysphemics
3.13.4. Treatment for Stuttering
3.13.5. Time-Limited Psychotherapy in Dysphemia
3.14. Hyperactivity Disorder 
3.15. Sleep Disorders
3.15.1. Insomnia 
3.15.2. Hypersomnia 
3.15.3. Narcolepsy 
3.15.4. Sleep Apnea Syndrome
3.15.5. Parasomnia
3.16. Headache
3.16.1. Classification of Headaches
3.16.2. Migraine
3.16.3. Tension Headache
3.16.4. Cluster Headache
Module 4. Psychological Intervention in Psychosomatic Disorders Using Gestalt Therapy
4.1. Suppressive Techniques
4.1.1. Experiencing Nothingness
4.1.2. Making Sterile Emptiness become Fertile Emptiness 
4.1.3. Avoiding "Talking about" and Encouraging Living 
4.2. Detecting the "Shoulds" 
4.3 Detecting "as if" Role Playing 
4.4. Expressive Techniques 
4.4.1. Externalizing the Internal 
4.4.2. Expressing the Unexpressed 
4.4.3. Completing or Complementing Expression 
 4.4.3.1. Role-Paying Games 
 4.4.3.2. Working on Problems in an Imaginary Way 
 4.4.3.3. Reviving Situations in a Healthy Way
4.5. Look for the Direction to Make the Direct Expression
4.5.1. Continuous Repetition 
4.5.2. Exaggeration and Development
4.5.3. Translation: Expressing What Is Done Using Words
4.6. Confronting Oneself
4.6.1. Taking on Responsibility
4.6.2. Allowing Fears to Surface
4.6.3. Getting People to Express Their Feelings
4.7. Action and Identification
4.7.1. Acting out Feelings and Emotions
4.8. Integrative Techniques
4.8.1. Incorporate or Re-Integrate Aligned Parts
4.8.2. Intrapersonal Encounter
4.8.3. Dialog between "I Should" and "I Want"
4.8.4 Projection Assimilation Living the Projection as One's Own
4.9. Dreams in Gestalt Therapy
4.9.1. Living the Dream, Not Explaining It
4.9.2. Types of Dreams in Gestalt Psychology
4.10. Defense Mechanisms in Gestalt Psychology
4.11. Facilitating Internal and External Contact
4.12. Self-Regulation of the Organism
4.12.1. Desensitization
4.12.2. Projection
4.12.3. Introjection
4.12.4. Retroflection
4.12.5. Deflection
4.12.6. Confluence
4.12.7. Fixation
4.12.8. Retention
Module 5. Psychological Intervention in Psychosomatic Disorders Using the Cognitive-Behavioral Model
5.1. Cognitive-Behavioral Intervention in Psychosomatic Disorders
5.1.1. What They Think, Do, and Feel
5.1.2. Does Not Focus on the Present
5.1.3. The Patients Hyperactive Role
5.2. Psychoeducation
5.2.1. Inform
5.2.2. Possess Knowledge
5.2.3. Incorporate
5.3. Relaxation when Stressed
5.3.1. Relaxation in Behavior Therapy
5.3.2. Jacobson's Progressive Relaxation (1901)
5.3.3. Schultz's Autogenous Relaxation (1901)
5.3.4. Creative Relaxation by Dr. Eugenio Herrero (1950)
5.3.5. Chromatic Relaxation by Aguado (1990)
5.4. Desensitization in Psychosomatic Disorders
5.5. Exposure with Response Prevention
5.6. Stress Inoculation
5.7. Overcorrection
5.7.1. Undo and Redo
5.7.2. Repeat and Repeat
5.8. Time Off
5.9. Social Skills Training
5.10. Problem Solving
5.10.1. Establishing the Latent Content of the Problem: What Is Going On?
5.10.2. Analyze the Nature of the Problem and the Cause
5.10.3. Conflict Resolution
 5.10.3.1. Negotiation
 5.10.3.2. Mediation
5.11. Cognitive Restructuring
5.11.1. Identifying Inappropriate Thoughts
5.11.2. Assessing and Analyzing Thoughts
5.11.3. Searching for Alternative Thoughts
5.12. Cognitive Distractions
5.12.1. Awareness
5.12.2. Stopping Thoughts
5.12.3. Replacing Thoughts
5.13. Labeling Cognitive Distortions
5.14. Exhibition
5.14.1. Exposure Therapy and Extinction Learning
5.15. Techniques to Reduce or Eliminate Behavior. Aversive Techniques
5.15.1. Positive Punishment (or by Application)
5.15.2. Cost of Response
5.16. Modeling
Module 6. Definition for Time-Limited Psychotherapy
6.1. Basic Fundamentals of Time-Limited Psychotherapy
6.2. Identity Marks
6.2.1. Determinant
6.2.2. The Basic Referential Person
6.2.3. Communication
6.2.4. Basic Trust
6.2.5. Intervention Scenario
6.2.6. Regularly Induce Hypnotic States
6.3. Background of Time-Limited Psychotherapy
6.4. Singular Relationship
6.5. A Single Therapist and a Single Patient
6.5.1. Single Intimacy Scenario
6.6. Tutor Therapist
6.7. The Basis of Interaction
6.7.1. Admiration
6.7.2. Silence
6.7.3. Contemplation
6.7.4. Being Present
6.8. Dealing with Relational Aspects
6.8.1. Identifying Emotional Patterns
6.8.2. Discovering the Vital Script
6.9. Subject Interaction with the World in the Here and Now
6.10. Careful Study of Multilevel Communication between Therapists and Patients
6.11. Theoretical Basis
6.11.1. Importance of the Bond in the Therapeutic Process
6.11.2. Conception of Health and Disease in TLP according to the Biopsychosocial Unit
6.12. Regulatory Mechanisms
6.12.1. Neurologic
6.12.2. Immunologic
6.12.3. Endocrine
6.12.4. Psychological
6.13. Basic Desires and Needs
6.14. Autobiographical Memory (The Self)
6.15. Study of Micro, Meso and Macro Dynamics
6.16. Basic Assumptions
6.16.1. First Assumption
6.16.2. Second Assumption
6.16.3. Third Assumption
6.17. Etiological Theory of Psychosomatic Disorders in TLP
6.18. Ascending Reticular System
6.18.1. Neurotransmission Activator
6.18.2. Conscious State Activator
6.18.3. Sleep-Wake Cycle Activator
6.18.4. Learning Activator
6.19. Brainstem
6.19.1.  Neuroanatomy
6.19.2. Functional Aspects
6.20. Phases in Time-Limited Psychotherapy
6.20.1. Reciprocal Admiration Phase
6.20.2. Meeting and Marking Phase
6.20.3. Unframing and Displacement Phase
6.20.4. Restoration and Resolution Phase
6.20.5. Therapeutic Turning Point Phase
6.20.6. Contemplation Phase
Module 7. Pharmacological Intervention in Psychosomatic Disorders
7.1. Benzodiazepine Medication
7.1.1. Long-Term Action
7.1.2. Immediate Action
7.1.3. Short Term Action
7.1.4. Ultra-Short-Term Action
7.2. Antidepressive Drugs
7.2.1. Tricyclics
7.2.2. Tetracyclics
7.2.3. SSRIs
7.2.4. SNRIs
7.2.5. Non-Selective 5-HT Reuptake Inhibitors
7.2.6. NA Reuptake Inhibitors
7.2.7. Antagonists and 5-HT Reuptake Antagonists / Inhibitors
7.2.8. DA-NA Reuptake Inhibitors
7.2.9. Agomelatine
7.3. M.A.O.I
7.4. Mood Stabilizers
7.4.1. Lithium
7.4.2. Valproic Acid
7.4.3. Carbamazepine
7.4.4. Lamotrigine
7.4.5. Topiramate
7.4.6. Oxacarbazepine
7.4.7. Gabapentin
7.4.8. Vigabatrin
7.4.9. Levetiracetam
7.5. Antipscychotic Drugs
7.6. Classic Neuroleptics
7.6.1. Haloperidol
7.6.2. Chlorpromazine
7.6.3. Levomepromazine
7.6.4. Fluphenazine
7.6.5. Pipotiazine
7.6.6. Zuclopenthixol
7.7. Atypical Neuroleptics
7.7.1. Clozapine
7.7.2. Olanzapine
7.7.3. Risperidone
7.7.4. Quetiapine
7.7.5. Ziprasidone
7.7.6. Aripiprazole
Module 8. Neurodevelopmental Disorders (II): Communication Disorders and Learning Difficulties
8.1. Childhood Language Development
8.2. Definition and Prevalence
8.3. Neurobiological Principles
8.4. Neuropsychological Approaches
8.5. Classification of Comprehension, Production-Expression and Pronunciation Disorders
8.6. Diagnostic Criteria (I): DSM-5: Language Disorder Phonological Disorder
8.7. Diagnostic Criteria (II): DSM-5: Childhood-Onset Fluency Disorder (Stuttering)
8.8. Social Communication Disorder (Pragmatic)
8.9. Diagnostic Criteria (III): Diferential Diagnosis. DSM-5 and CIE-10
8.10. Assessment: Assessment Variables and Techniques and Instruments
8.11. Psychological and Psycho-Pedagogical Intervention: Intervention Programs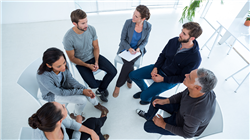 A 100% online program designed for professionals seeking to update their knowledge without neglecting other areas of their lives"